Newly Halal Japanese Restaurant near Nippori Station, Tokyo
Maybe while visiting the city of Tokyo there is a difficulty finding ramen, yakiniku, or halal hot pot, which has received a halal certificate from the Nippon Asia Halal Association (NAHA).
The restaurant is newly opened in June 2017. This restaurant located in Taito area, in central Tokyo which is also close to Nippori Station, from this station you can access directly to Narita Airport.
Access
This restaurant is near JR Uguisudani station, one of the stop of the Yamanote and Keihin Tohoku lines, which is one of the main train lines in Tokyo, you will find a halal restaurant whose owner is a Muslim from Uyghur, one of the Turkish tribes in the province western part of China. The name if the restautant is Halal Sakura.
The location is a little bit difficult to find,On this article I would like to share to you how to get there and how to enjoy the food.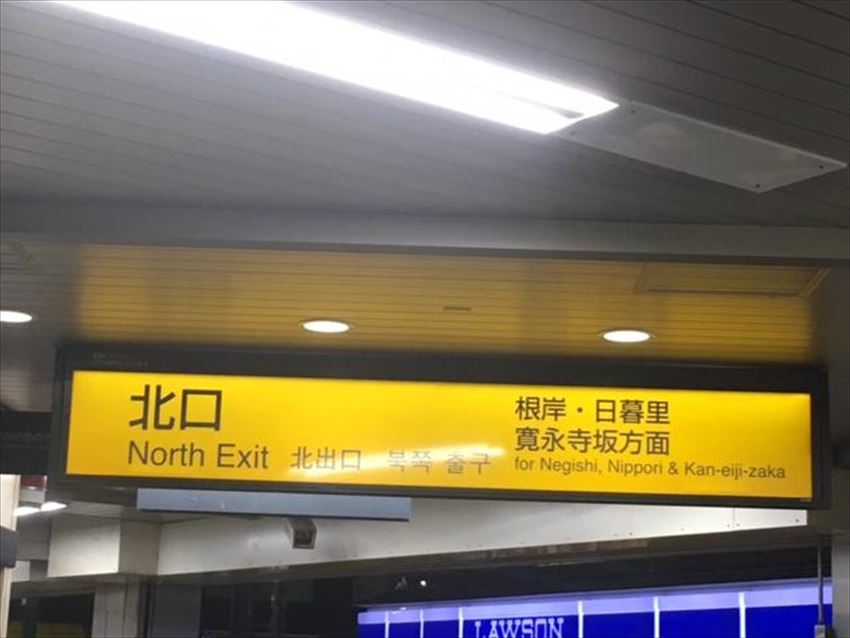 You should get out from North Exit / 北 口 when you arrive at Uguisudani Station,. From there just walking straight of the road and at the second red light you have to turn left. And then continue to walk and eventually will find the board "Halal Sakura".

I was confused because I did not find the entrance. After checked the next building door, it turns out the entrance is in the next building. This building is at the end of the road from two streets, so you'll find how unique of this restaurant.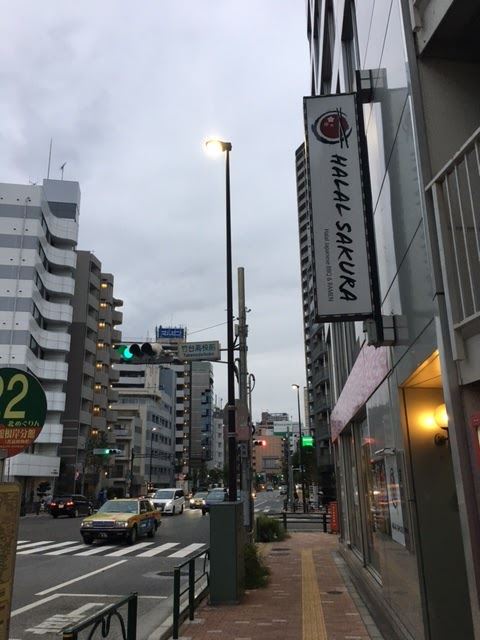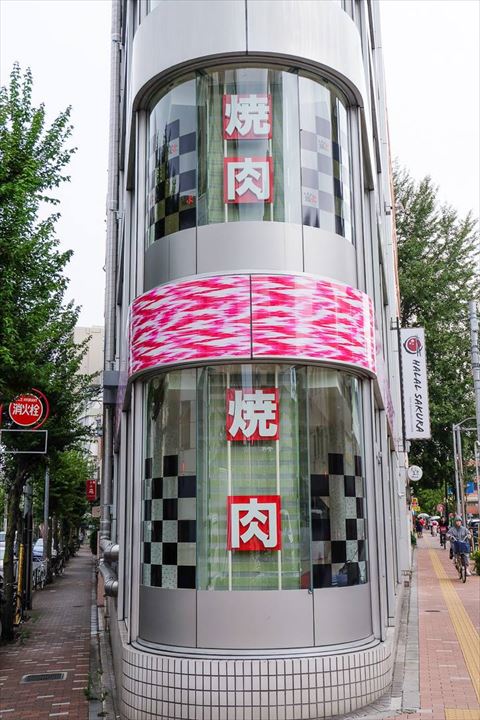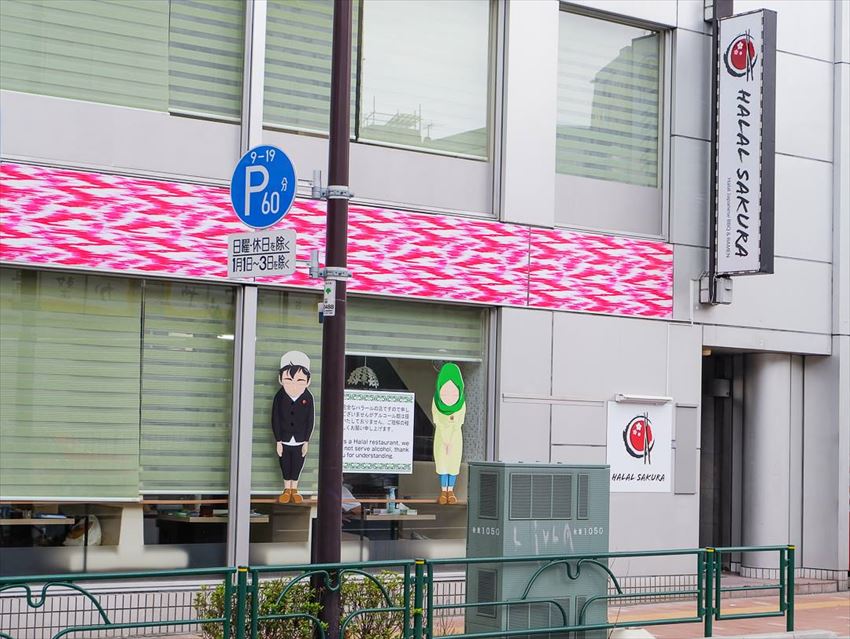 The Food
You can find of various of Japanese cuisine here because of this restaurant is not a speciality of ramen or yakiniku, but basicly a halal Japanese restaurant. Here are the photos of the menu at Halal Sakura such as various of ramen, yakiniku and Uyghur BBQ, hot pot etc.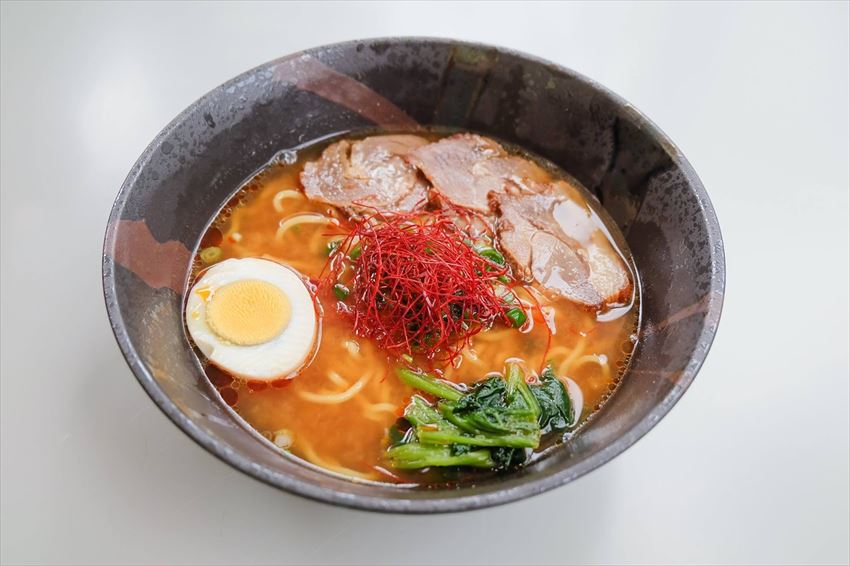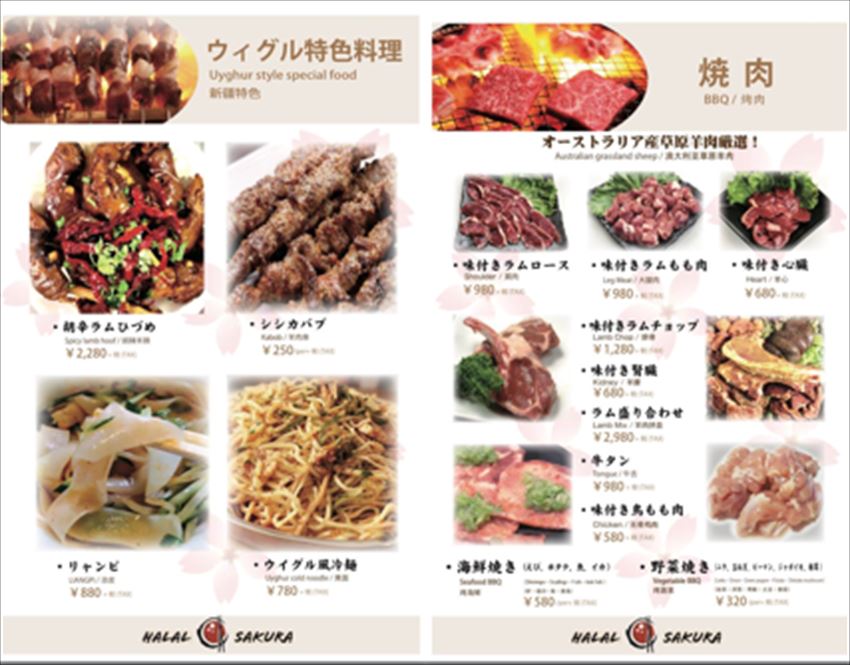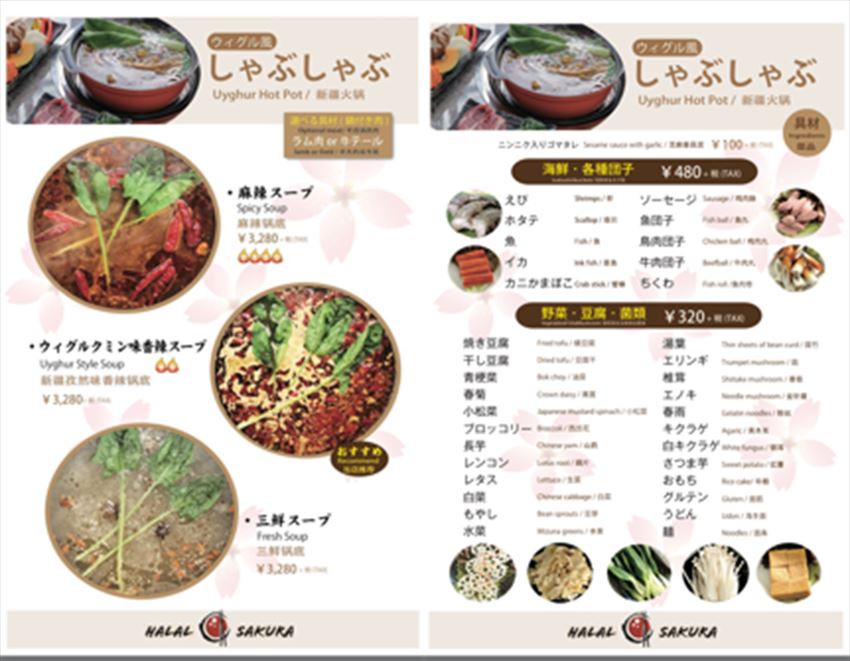 There is also pray room available at the second floor so you can pray here when the pray time comes.
Information Halal Restaurant:
Restaurant name : Halal Sakura
Address: 2-18-11 Negishi, Taito-ku, Tokyo 110-0003
Hours : 11AM -11PM
Tel : 03-6802-3171
URL: http://halalsakura.com/
Map