Tokyo Trick Art Museum in Odaiba
The first thing that pops up in your mind when you talk about "museum" might be a place that maintains historical art collections and shows them to the visitors. In Tokyo, there is an unique museum called Tokyo Trick Art Museum where you can enjoy 3D artworks and optical illusions. What kind of art is 3D optical illusion? Let's take a look.


"Help!! Mr. Dracula is locking me up in a glass! I am pleading to be released." says the scenario. Hehe.. From this picture, it appears that the Dracula locked up a human inside the glass, doesn't it? This is the 3D optical illusion entertainment that the museum has to offer. We can take a picture of the stereoscopic painting with the realistic effect from a certain angle. Therefore, the visitors are encouraged to bring their own cameras and so they can bring the pictures back home.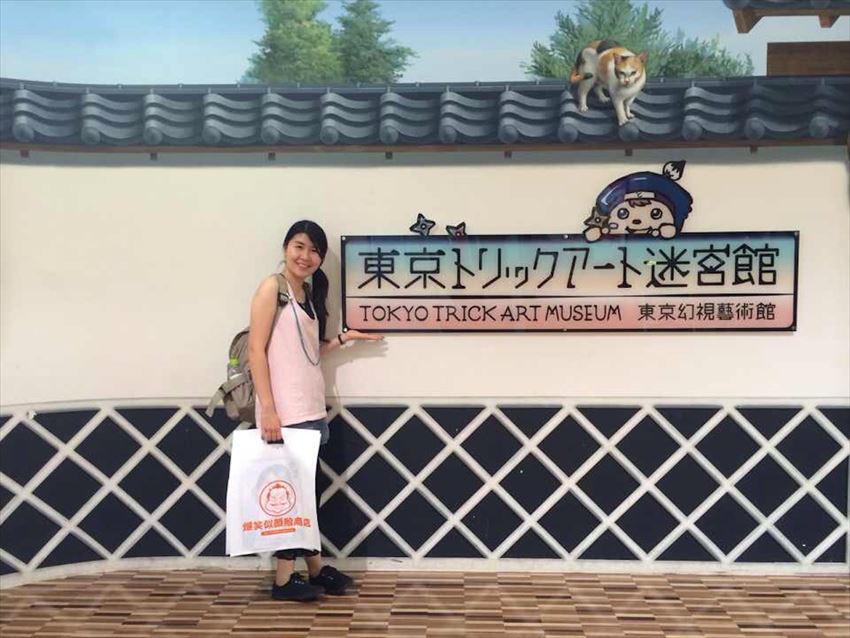 Location
The Museum is located on the 4th floor in "Decks Tokyo Beach Island Mall" The admission fee is 1,000 yen for adult (Age 15 or older), 600 yen for child (Age 4-14), and free of charge for the children under 3 years old. Meanwhile, two of the closest stations are Odaiba Kaihinkouen (2-min walk) and Tokyo Teleport (5-min walk).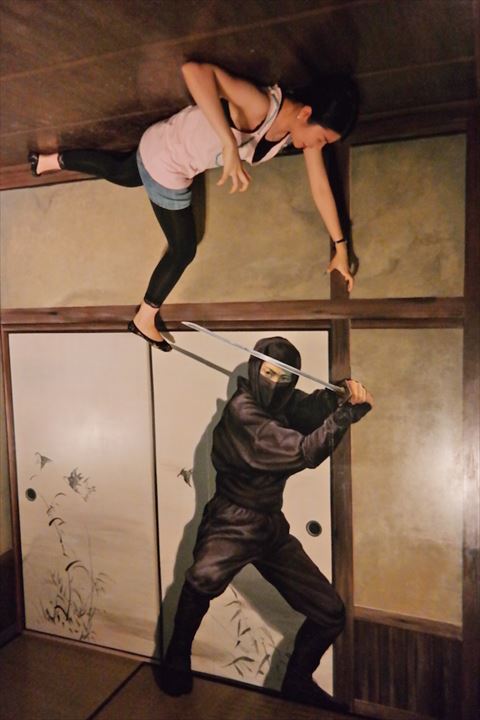 Various Theme of teh Museum
The museum has various themes such as "Edo Area", " Haunted Mansion with Funny Japanese Monsters" and "Trick Art Gallery". The picture shows that I'm fighting against a ninja. Does it look like I am floating? Try to tilt your head and see carefully if I am really floating or just lying on the floor while lifting up my leg. Haha.. Interesting, right?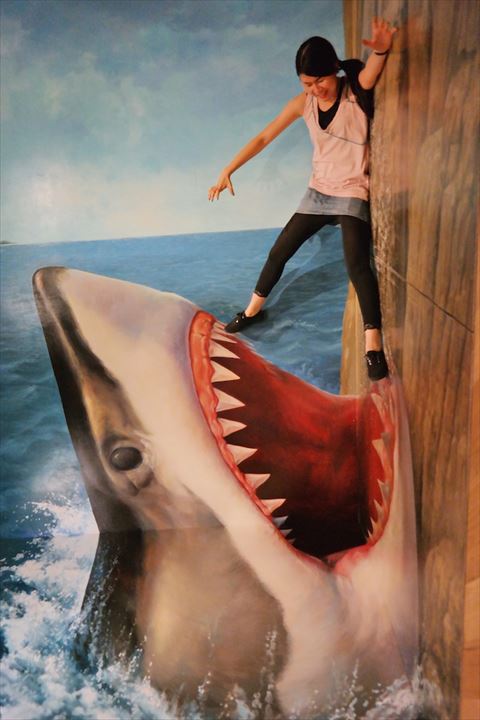 After the ninja, now I am almost swallowed by a shark! Look at its sharp teeth, so horrifying! :D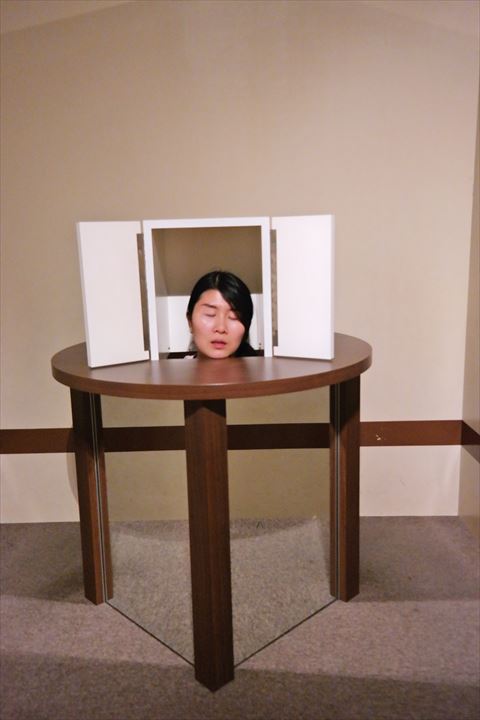 Where did my body go??? You would normally see this kind of scene during a magic show or horror movies, wouldn't you? Not only can you take pictures with the 3D paintings but also with unique tricks like this.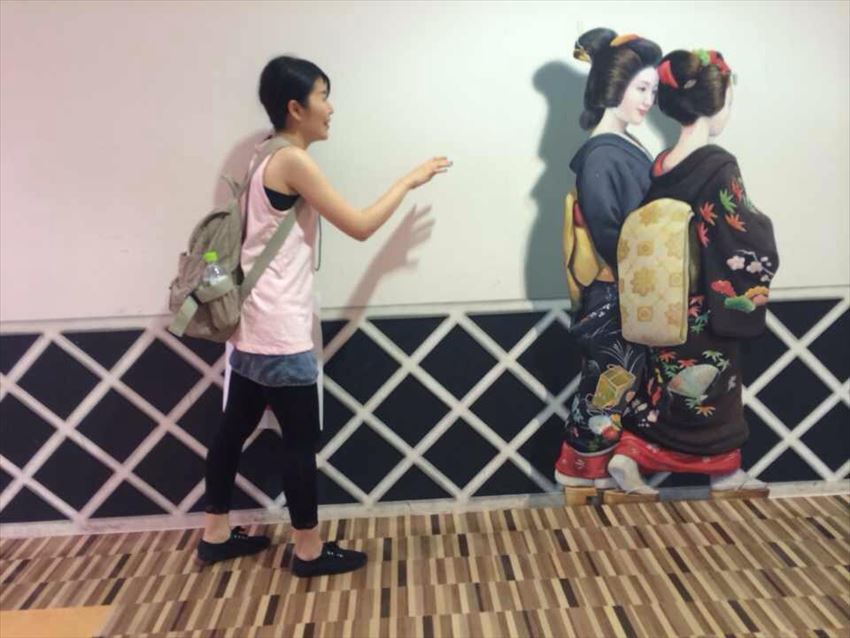 There are a lot of paintings and optical illusions to be found inside the Tokyo Trick Art Museum. I won't reveal everything because you have to experience it yourself.
Additionally, there are many other interesting places you can find in the Decks Mall !
[Information]
・Place : Tokyo Trick Art Museum
・Address : Decks Tokyo Beach Island mall 4F 1-6-1, Daiba, Minato-ku, Tokyo, Japan 135-0091
・Phone   : -
・Open : 11:00 - 21:00
・Closed : Not fixed
・Price : 1000 yen (Adult) & 600 yen (Child age 4-14)
URL :http://www.trickart.info/index.html

Map