Japanese style seafood dishes : "Kaisaku"
Try out fresh Japanese style seafood dishes with nice view at "Kaisaku".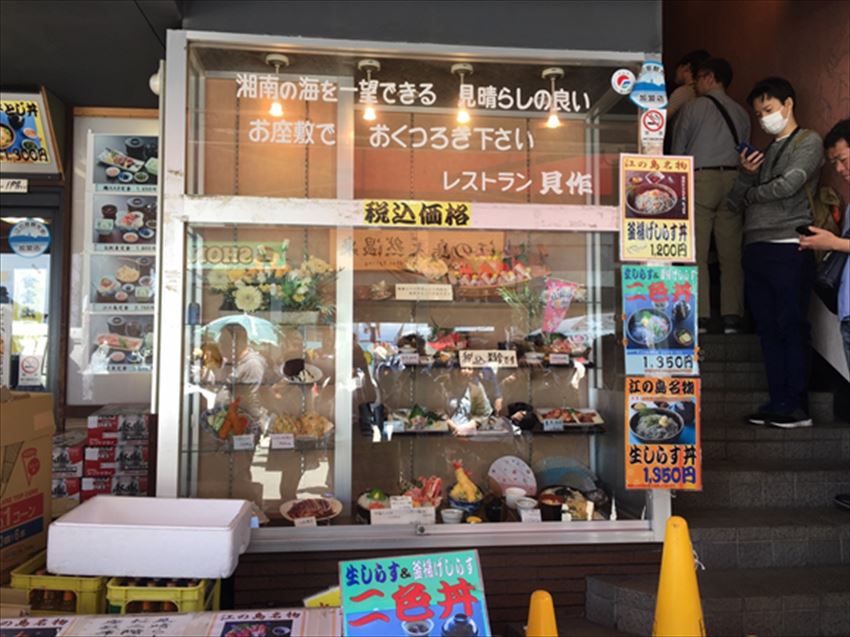 In Kanagawa prefecture, there are some big cities for tourists to visit such as "Yokohama" or "Hakone." There is also another well-known place called "Enoshima island," which is the place everyone has been talking about lately because a film "Peach Girl" was shot there; "Inoo Kei" from the Japanese idol group "Hey Say Jump" appears on the film.
Today, I'd like to introduce a famous restaurant in Enoshima Island.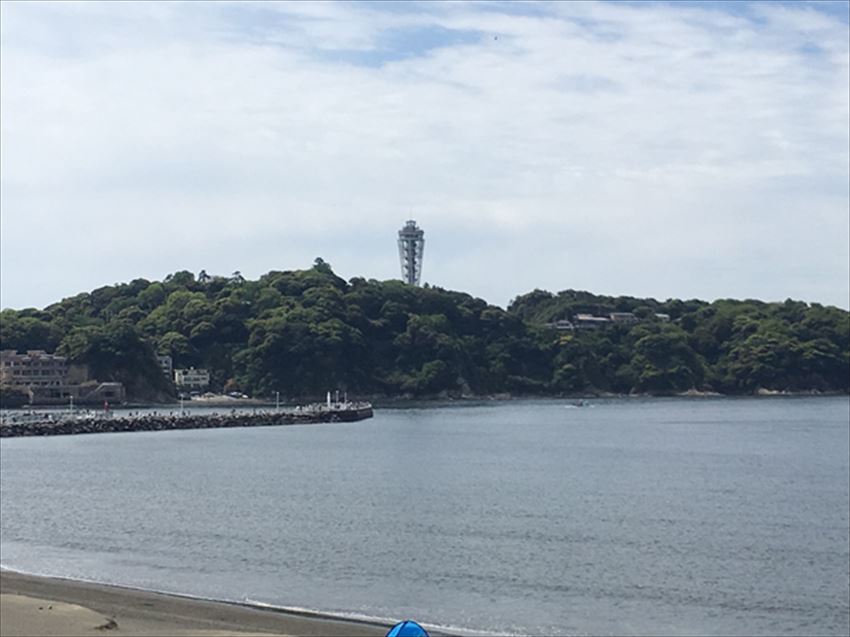 I went to Enoshima with my family in the middle of so-callled Golden Week which is the longest vacation stretch in Japan during the year.
We started out by going to Enoshima Aquarium early in the morning as we wanted to stay away from a crowd. Then, we went on walking around the island. It took twice as long time from the aquarium to the island since it was so crowded. By the time we had reached the island, we were exhausted, so we decided to go into the first restaurant we saw. The name of the restaurant is "Kaisaku" and it came out as the best choice we made that day.
It is the first building you see when you get to Enoshima Island and it is three-story building: The first floor is mainly for Donburi menus and fresh/ dried seafood products to take out. The second floor serves set menus and kids' plate as well as Donburi. The third floor is for guests that come in groups or banquet and will only be operated by reservations.
We waited in line to the second floor as we wanted to enjoy the ocean view.
While we were waiting we got lucky as a staff asked us whether we like to go to the third floor which was about to be opened to serve a large number of guests that day. As we didn't mind the fact that the third floor would not have set menu of kids' plate, we were glad to have lunch without waiting.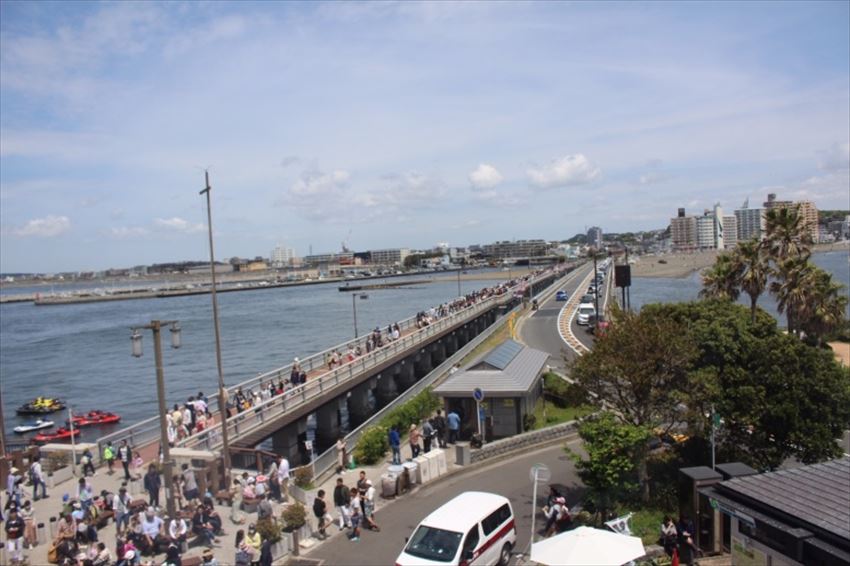 View from the third floor

The restaurant has less interior decorations as they want to emphasize on the beautiful ocean view. Inside the banquet room, there is tatami mat covered floor where you are supposed to take off your shoes and there are some normal tables outside as well. We chose a table by the window. We were told that their signature dish, "Nama Shirasu Don(fresh Shirasu bowl)" was not available because the delivery truck had not yet arrived due to the traffic. So we ordered Kaisendon instead along with Tempura bowl and some appetizers of grilled squid and Hamaguri clams.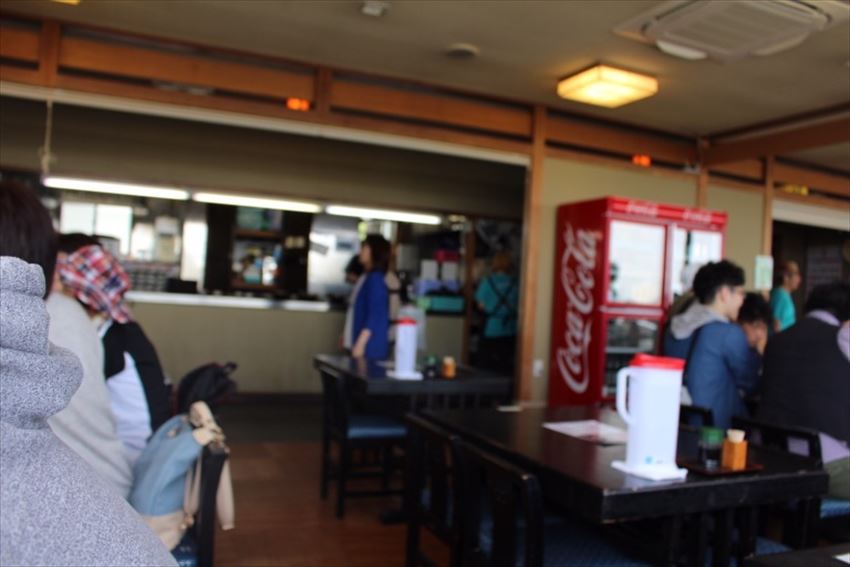 The grilled squid was served at first. The sweet sauce over the squid gave off nice and sweet appetizing smell, It was cut in bite size and tasted good and matched very well with the sweet sauce of their own recipe.




The next dish was grilled Hamaguri clams. It was the first time for me to eat clams without Thai spicy seafood sauce. The shell-on Hamaguri clams were grilled with hoyu on top and it was again very appetizing too. Once I bit into, the juicy taste of fresh clam spread all across my mouth. It went together very well with the light shoyu taste and I thought that Japanese-style was not bad.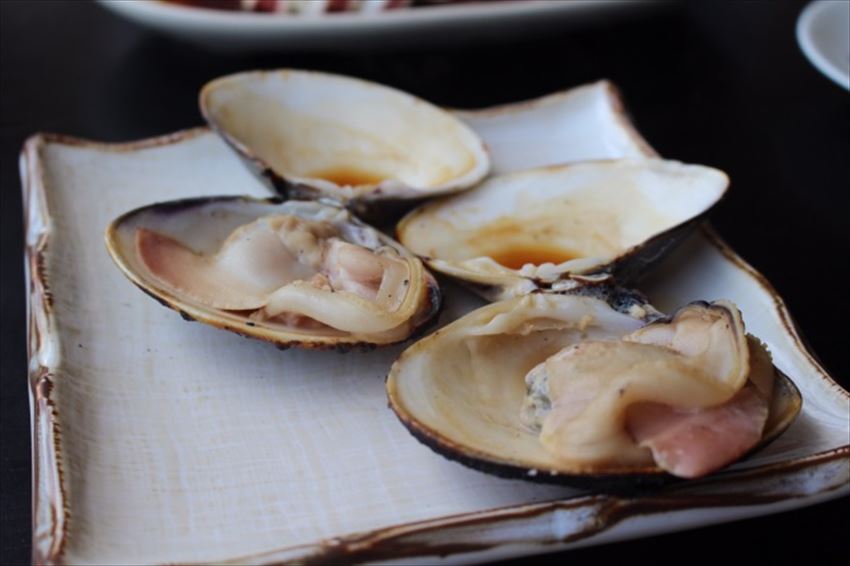 After a little wait, the main dishes came. My kids took a piece of Japanese egg roll and salmon from the Kaisendon so quickly that I couldn't take a picture of the beautiful Kaisendon. But I could take a good shot of my Tempura bowl with the 3 pieces of big shrimps and 3 kinds of Japanese vegetables before my kids ruin it. The tempura batter is light and not so greasy. It is soaked with the shop special recipe of tempura sauce which has sharp sweet taste. It is just the right sweetness that goes along well with hot Japanese rice beneath.
p9 (tempura)
I was very satisfied with my lunch at Kaisaku. Even though I wasn't able to take a picture of the main building as there were too many people on the street, I was able to spend nice time eating fresh seafoods with the breathtaking view of the sea. It will be a nice memory for all of us. Anyone want to have a satisfactory experience like I had, you should go visit Kaisaku restaurant on your next trip to Japan.
Information
Shop Name – Kaisaku
Address - 〒251-0036 Kanagawa-ken Fujisawa-shi Enoshima 1-3-20
Telephone No. – 0466-22-1718
Operating Hours – From 10:00 to closing time that varies from season to season
Holidays – No regular holiday (please inquire the shop directly)
Budget – 1,000yen to 1,999yen per person
Banquet menu starts from 1,750yen per person and need to have more than 10 people per group for reservation.

URL : http://enoshima-kaisaku.com/

Map