Alice in Fantasy Book Restaurant
Have you ever imagined what it would be like getting into a magical world like in "Alice in Wonderland" movie? What would you do if you could actually sneak into another dimension full of adventure? In Shinjuku, Tokyo, there is a restaurant called Alice in Fantasy Book 「絵 本 の 国 の アリ ス 」that offers exciting experience as if you were in the world of Alice. Of course you can't become smaller or taller by eating magic mushroom, nor can you see the Cheshire cat that suddenly appears and disappears. However... I felt its presence somewhat in the restaurant in Shinjuku. Let's take look inside to find out.
To enter this restaurant, you go downstairs to the B2 floor in the building which address is shown in the end of this article. As soon as the lift opens, you will be asked to wait and be seated at the row of chairs next to the cashier. I was confused for a moment because there was only a cashier and chairs in that room. But... Apparently behind the wall there is a magical door that opens after being knocked by the restaurant staff.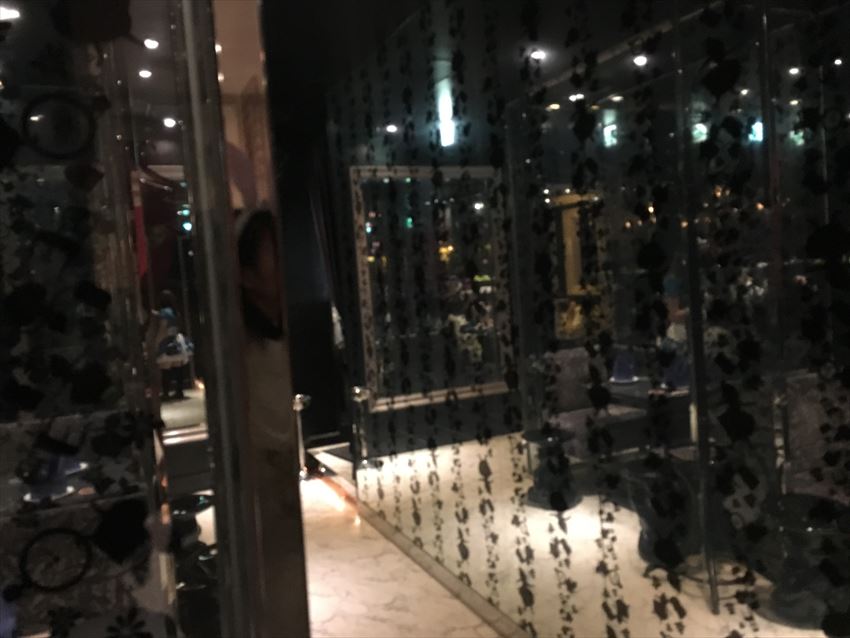 It was the first atmosphere I experienced when I was ushered in. It was like entering the world of storybooks!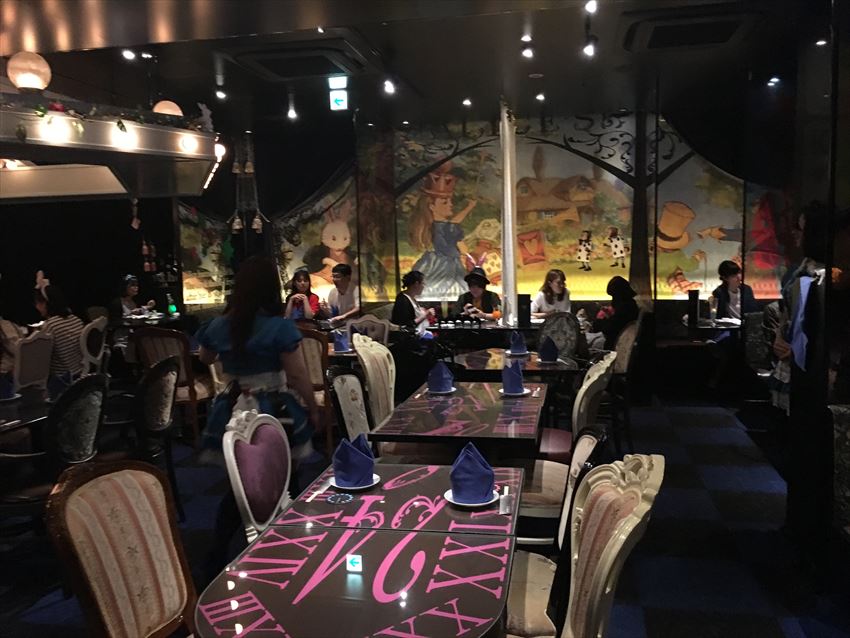 The further I went, the more I felt something magical, because it was decorated with Alice-themed tables and chairs, just like in the movie. The lighting was a bit dim which made me even more excited.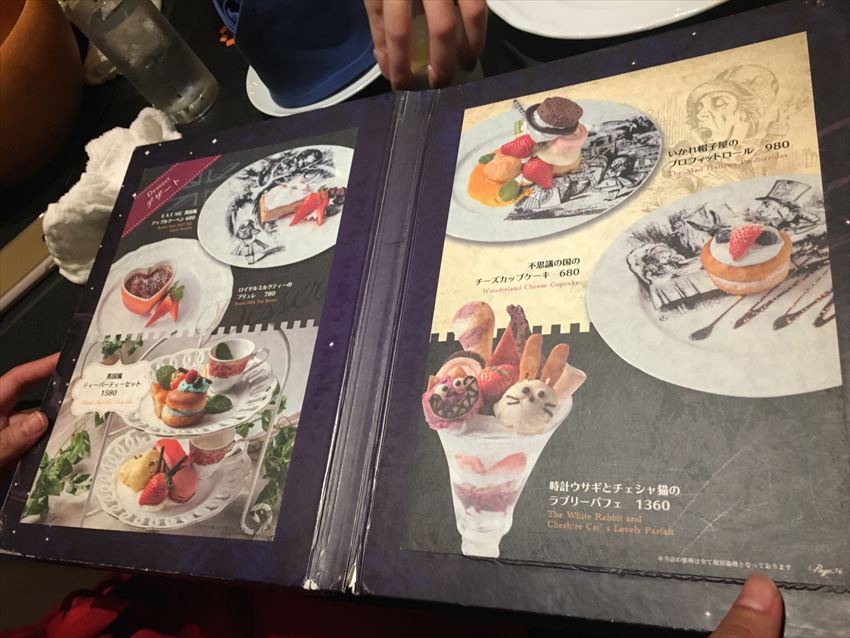 Finally, I got a seat and was immediately handed a cute menu. I opened dessert section first because I heard the parfait here is very famous!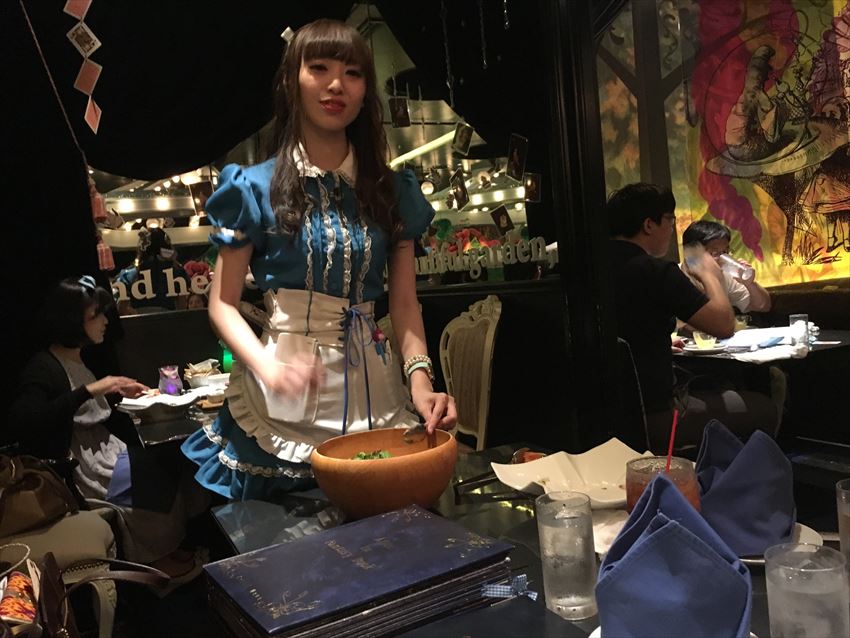 The waitress wears maid-like dress as you see on the picture. While she was stirring the salad that my friends and I ordered, she also sang ! We thought that was kawaii.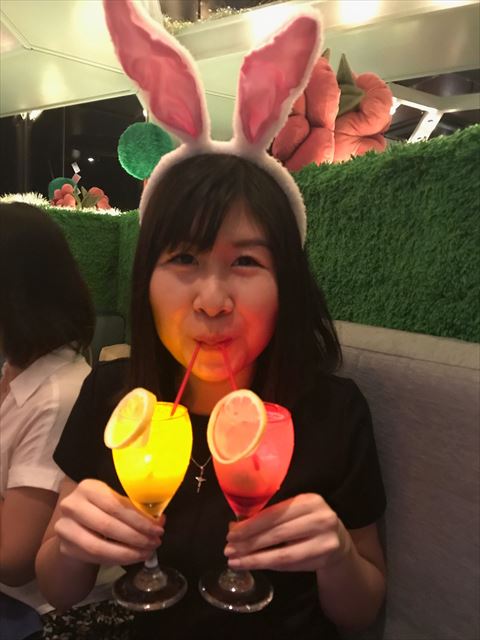 The drink I ordered was inspired by Tweedledum and Tweedledee so it is called Gemini's Dum and Dee. If you order one, you get 2 mini glasses (contain a bit of alcohol) of the funny twins. Don't be surprised because there are batteries inside to light up the drinks. And of course it is not dangerous. ☺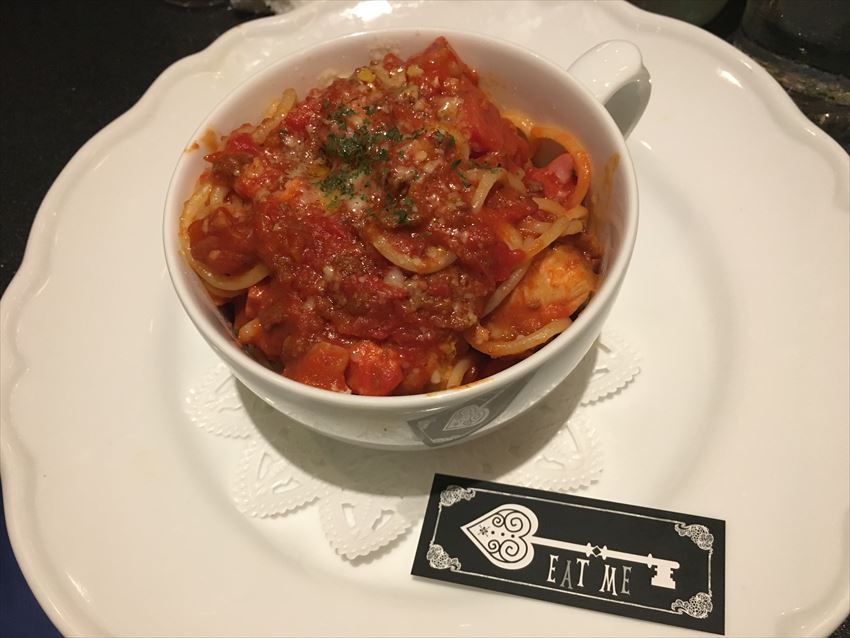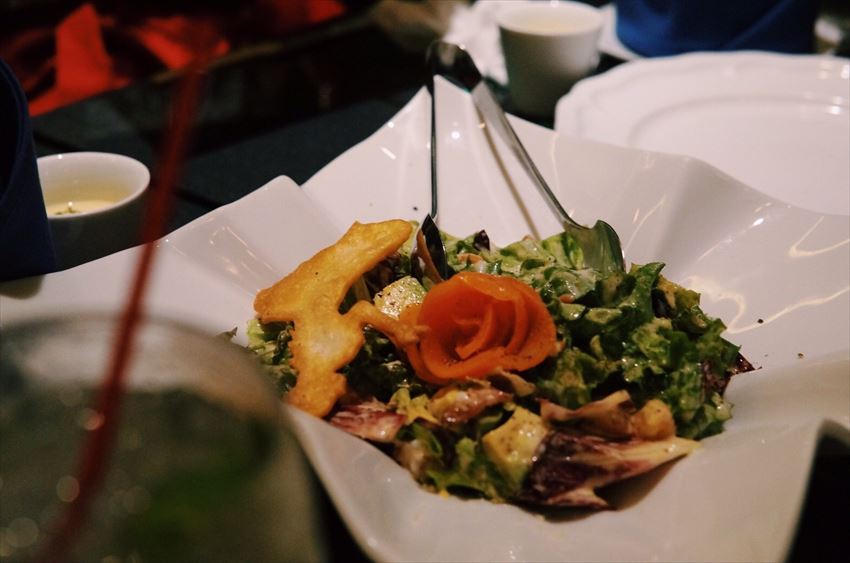 These are some of the foods that we ordered. Meat tomato spaghetti, soup, rice omelets, salad and many more.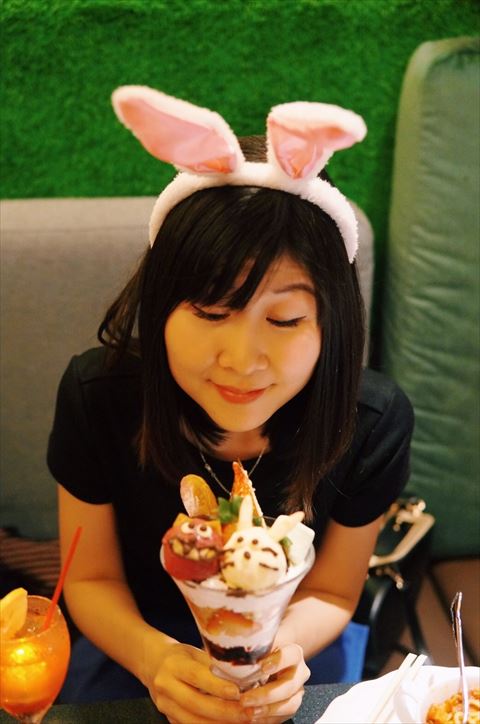 The last was the special Alice in Fantasy Book parfait that I had been waiting for most! The parfait was filled with ice cream and fresh berry sorbet; it is a must-have when you come. Like I mentioned earlier, I felt the presence of the Cheshire cat when eating the parfait. Can you spot the face?  By the way, don't forget to make a reservation a few days before you come so you don't have to wait too long. See you again!
Alice in Fantasy Book「絵本の国のアリス」
・Address  : 1-6-2 Kabukicho | T-wing Bldg. B2, Shinjuku 160-0021, Tokyo
・Phone   : +81 3-3207-9055
・Open Hours : 17:00 - 23:30 (Monday-Friday), 11:30-23:30 (Sat, Sun & Holidays)
・Closed : -
・Price : 2.000 yen – 4.000 yen
・URL :
http://www.alice-restaurant.com/ehon/