HATTIFNATT Café & Gallery, a cute and tiny café like a cottage in hidden forest!
Kawaii café that brings you to a small imaginary world.
HATTIFNATT Café & Gallery is not a typical café but the café with a gallery. Cute and vibrantly colorful characters painted on the wall inside can definitely brighten up your day!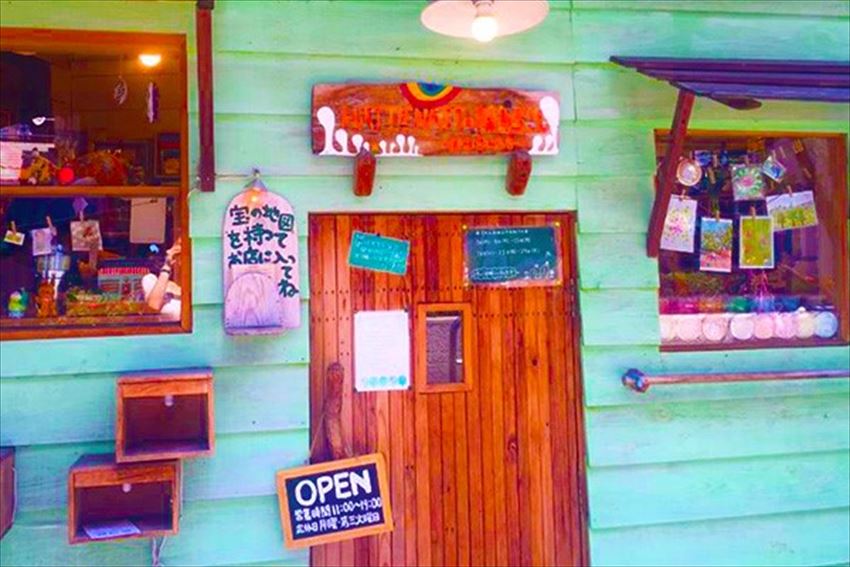 The cottage-like building must be eye-catching, so it is easy to find and just few minute walk from Kichijoji station. The café is like a secret hideout in the forest. It is divided into two sections: café/restaurant and souvenir shop.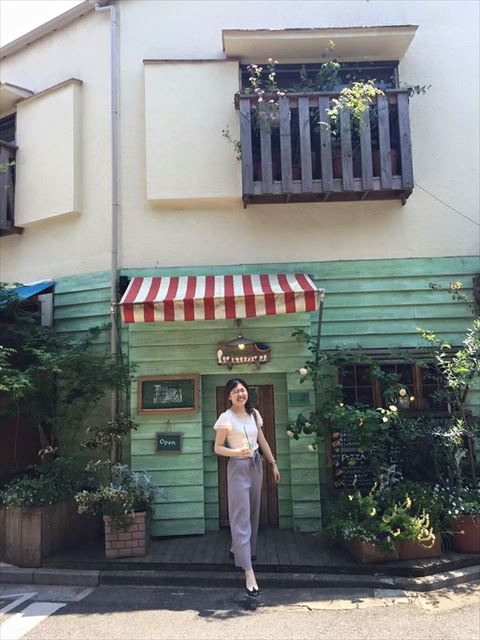 The unique thing that everyone should take a photo is the very door at the entrance. The door is only 130 cm high, making the café look as if it were a dwarf house in a fairy tale.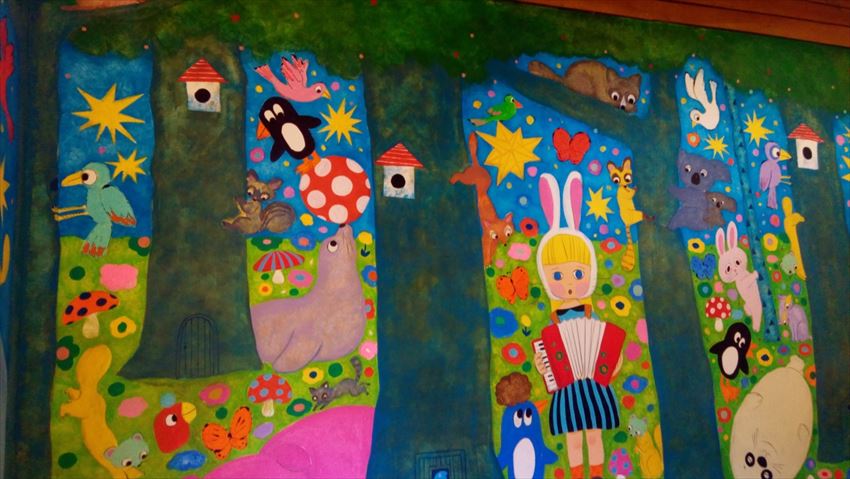 Inside the restaurant, there are plenty of good photo taking spots. Every side of the wall is painted differently so don't forget to take pictures with your favorit character!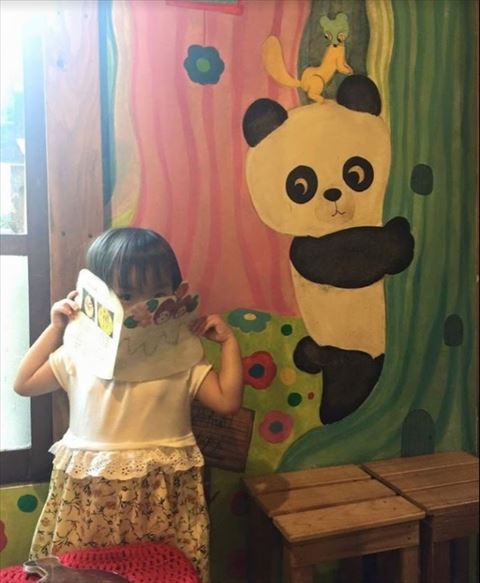 My niece liked taking a photo with this cute panda.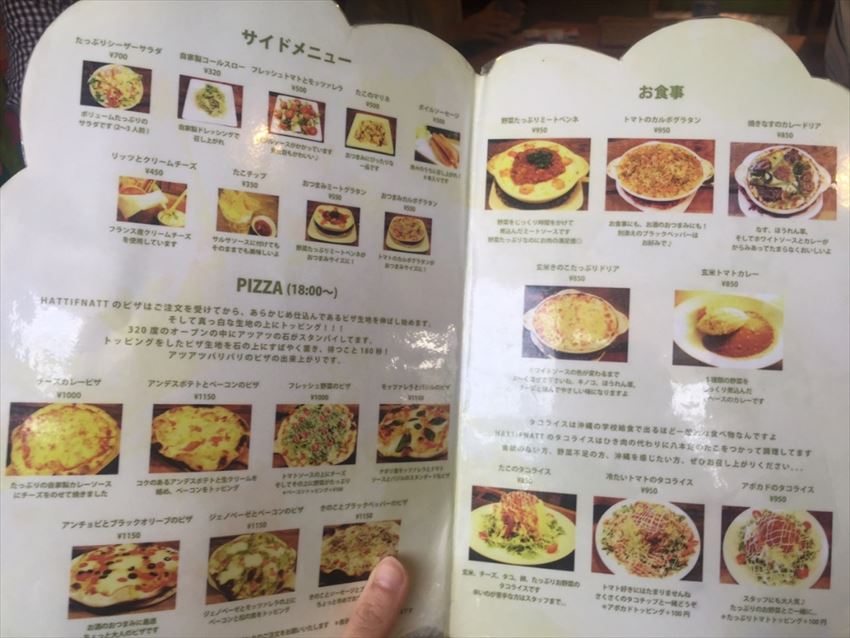 Not only is the decoration stunning but the food here is also incredibly good! There are different kinds of dishes such as salad, pizza and curry.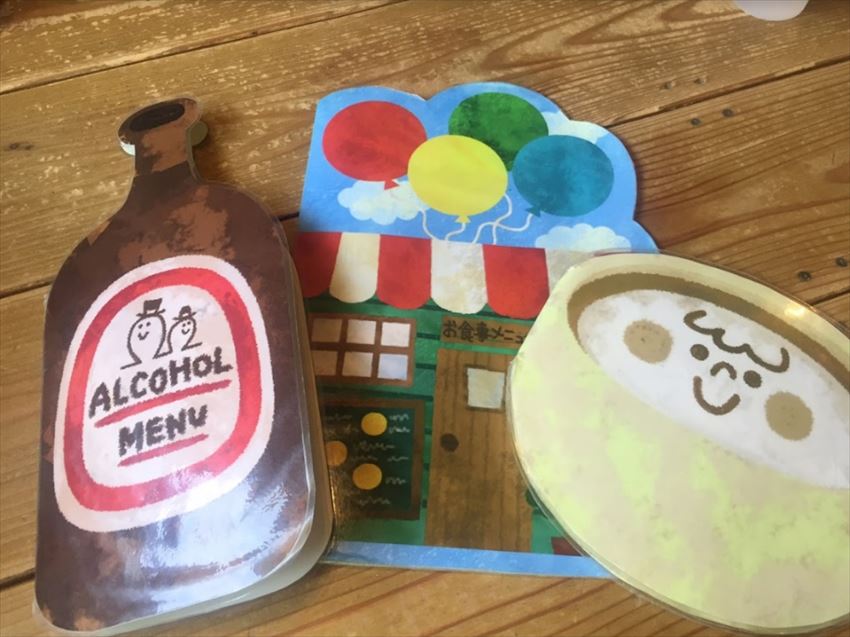 Even the menus are cute and creative! They are divided into 3 books, food, beverage and dessert.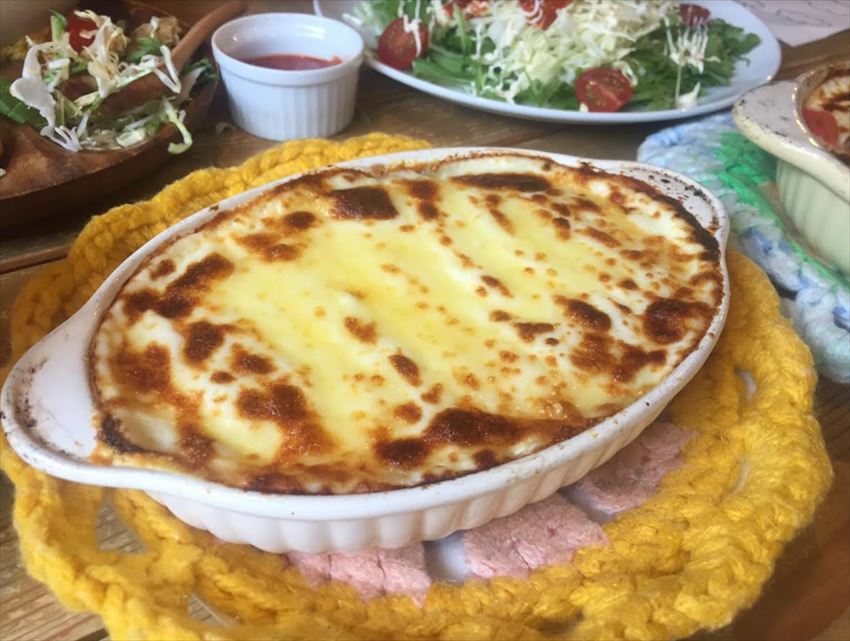 Mushrooms Doria( rice casserole), with cheese topping.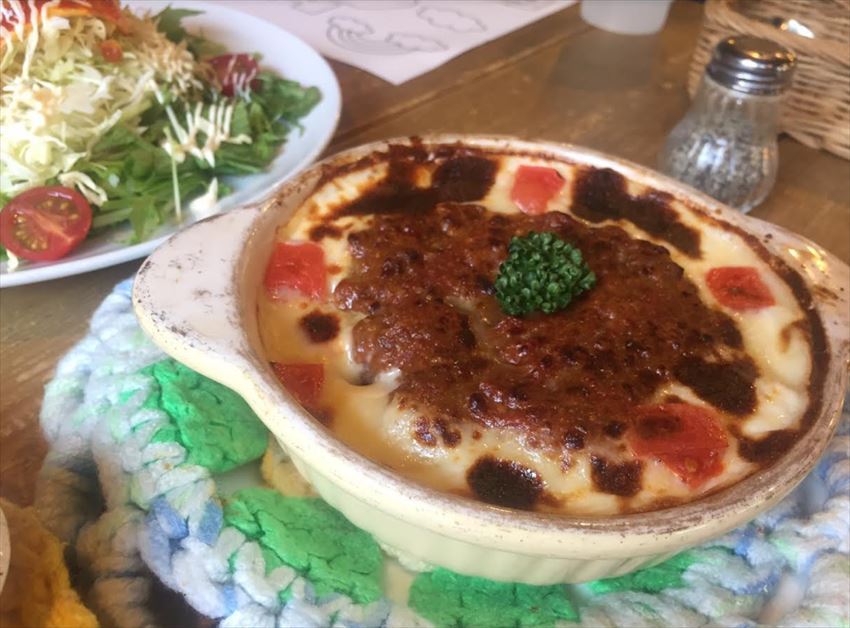 Penne with creamy meat sauce.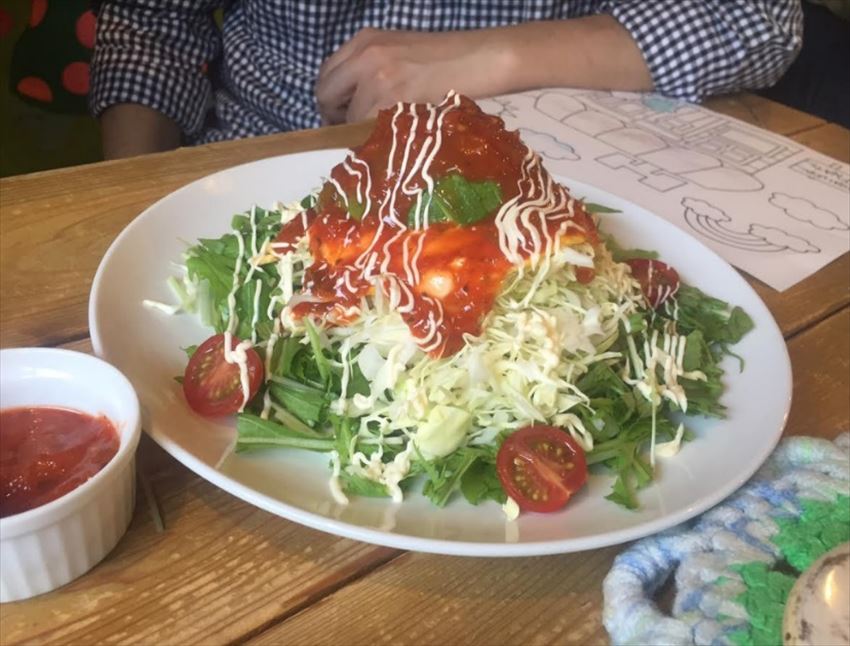 Avocado salad with rice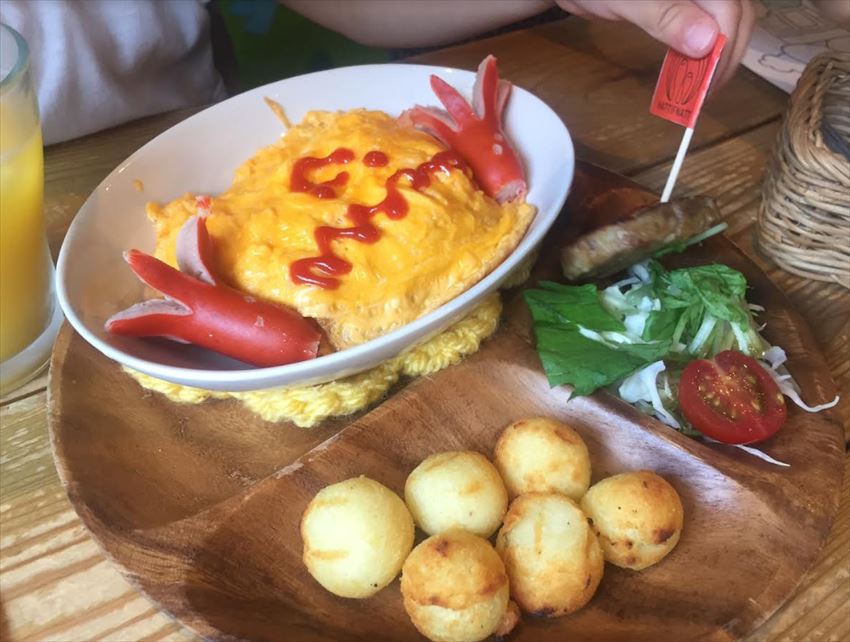 Kids menu.
Every dish is elaborately cooked and decorated. You can see a handmade knitted placemat come with each dish. You feel like those dishes are prepared just for you!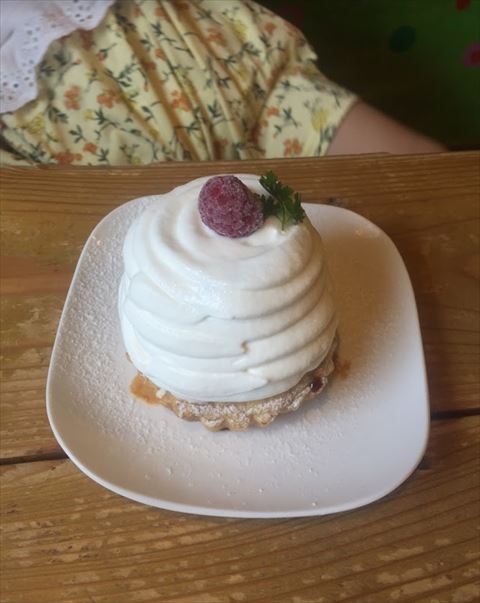 The meal could not be completed without dessert. We ordered pudding topped with fresh cream. Good combination of sweetness from pudding and sourness from raspberry was a perfect ending.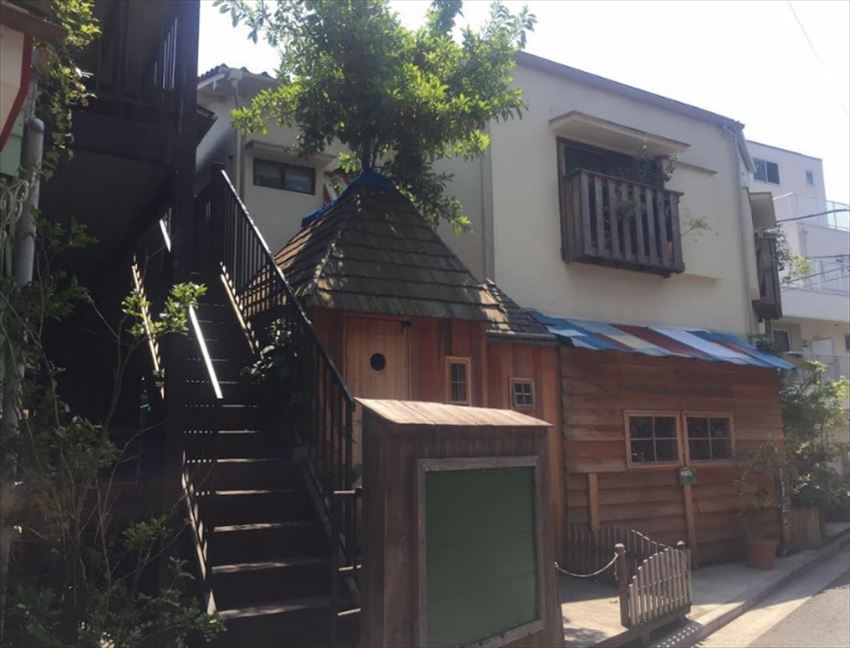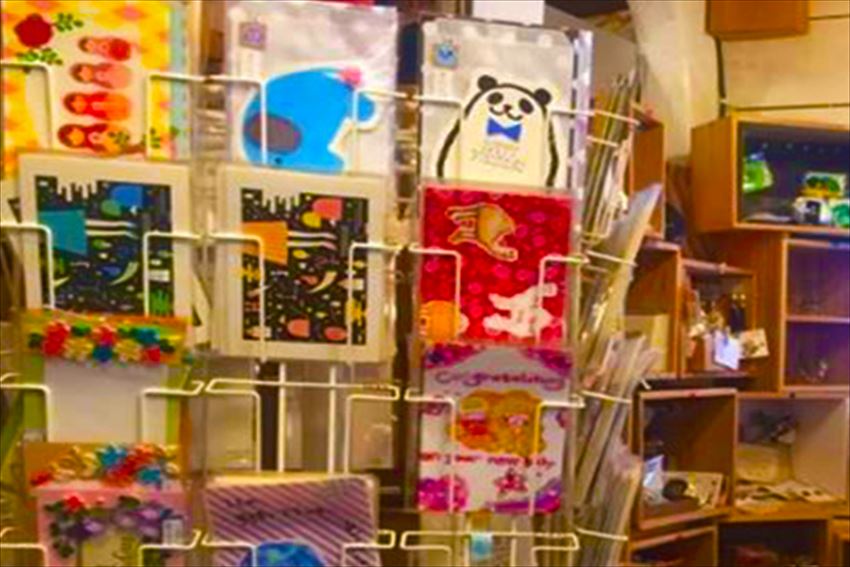 Before leaving, we looked around the souvenir shop next to the café. There are lots of unique handmade gifts, interesting art and craft items. It was amazingly enjoyable that we forgot about the time.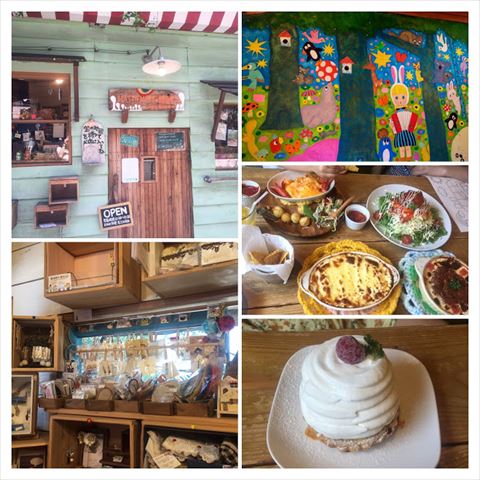 It is the best place to spend your weekend. It will be great to have a good meal and take photos with unique characters around the café.

【Information】
Name: HATTIFNATT Cafe&Gallery
Address:2-22-1 Kichijoji Minamicho Musashino Tokyo
Telephone number : 0422-26-6773
Hours: Monday – Saturday 11:30- 2300 (LO 22:00)
Sunday 12:00-22:00 (LO 21:00)
Holiday: -
Average Budget: Lunch 1,000-2,000 yen
Dinner 1,000- 2,000 yen
URL : http://www.hattifnatt.jp/

Map