Asakusa shopping guide, 5 spots you cannot miss!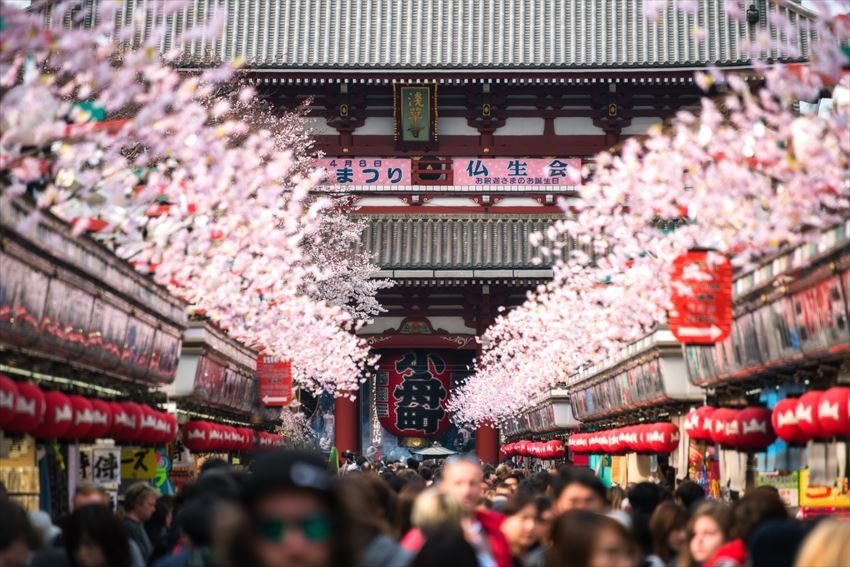 One of the regular favorite sightseeing spots of the tourists among Tokyo is Asakusa. Not limiting to just sightseeing, it is also a very good place to shop. This time, we are going to introduce to you 4 great shopping area if you want to go shopping in Asakusa
Asakusa's all time favorite! The Nakamise shopping street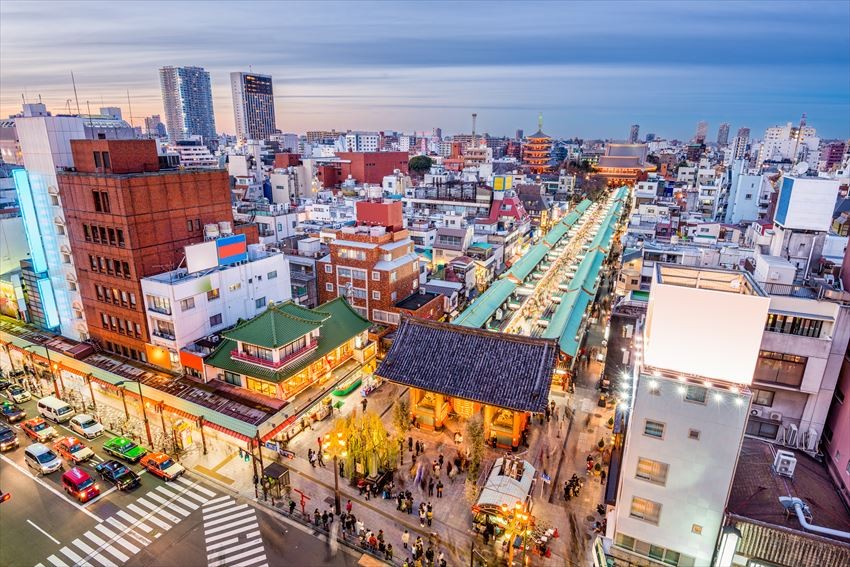 If you look up Nakamise's history, you will find out that it is Japan's oldest shopping street which started since Edo period. The current Nakamise has exactly 89 shops ranging from souvenirs to gourmet restaurants. You can enjoy even just by doing some window-shopping, so please do come and pay a visit by all means.
Spot information
Spot name: Nakamise Shopping Street (仲見世通り)

Street address: 1 Chome-36-3 Asakusa, Taito, Tokyo

Access:


3-minute away from Tokyo metro Ginza line's Asakusa station
3-minute away from Toei Asakusa line's Asakusa station 4th exit
3-minute away from Tobu Isesaki line's Asakusa station
10-minute away from Tsukuba Express's Asakusa station
Nishi Sando Asakusa shopping street
Located in the western side of the Senso-ji, is the Nishi sando Asakusa shopping street. It is Japan's first shopping street that has a wooden pavement which gives it a soft and comforting experience. There are many unique shops as well as food stalls, so you can eat while looking around the shops.
Spot information
Spot name: Nishi-Sando (浅草西参道商店街)

Street address: 3 Chome-7 Nishishinjuku, Shinjuku-ku, Tokyo

Access: 3-minute walk from Tsukuba Express's Asakusa station 5th exit
Asakusa ROX department store
Asakusa ROX is where various shops like fashion and miscellaneous goods gather. It is large fashion building which boast of 10 floors. There are bookstores and many shops that are popular amongst the youngsters and is a place that is not hard on your wallet, so you can shop to your heart's content. There is a 24hours Seiyu supermarket in basement 1F as well as bathing facilities with open air baths in 6F and 7F so it's a perfect relaxing spot for those who are exhausted from shopping or sightseeing.
Spot information

Spot name: Asakusa ROX

Spot address: 1 Chome-25-15 Asakusa, Taito, Tokyo

Access: 1-minute walk from Tsukuba Express Asakusa station A1 exit

ASAKUSA DEPATMENT STORE
Marugoto Nippon
There are traditional crafts and gourmets from 47 prefectures in Marugoto Nippon which was opened in 2014. There are about 50 shops in this mall. There are shops that sells Japanese crafts as well as shops that allow you to experience making crafts, that's why it is very much recommended to visitors especially those who are looking for nice Japanese souvenirs.
Spot information

Spot Name: Marugoto Nippon (まるごとにっぽん)

Spot address: 2 Chome-6-7 Asakusa, Taito, Tokyo

Access: 1-minute walk from Tsukuba Express's Asakusa station A1 exit

EKIMISE
It is a shopping area that spreads out on the upper floors of Matsuya Asakusa. It is directly connected to the Tobu Skytree line's Asakusa station, a very convenient place to shop before and after you spend the day in Asakusa.
In that area, from fashion to consumer electronics and kimono shops, there is a wide range of genres including shops that sells traditional Japanese crafts. The main attraction is the Hare Terrace on the rooftop. It is a place where you can see a beautiful view of the Tokyo Sky Tree. It is a perfect relaxation spot for those who are tired from shopping and sightseeing.
Spot information

Spot name: EKIMISE

address: 1 Chome-4-1 Hanakawado, Taito, Tokyo

Access:


Directly connected to Tobu Skytree line's Asakusa station
1-minute walk from the Tokyo Metro Ginza line's Asakusa station 7th exit
3-minute walk from the Toei Subway Asakusa line's Asakusa station A5 exit
[Survey] Traveling to Japan
Recommend