Tokyo in Winter - The City Sparkling with Illumination!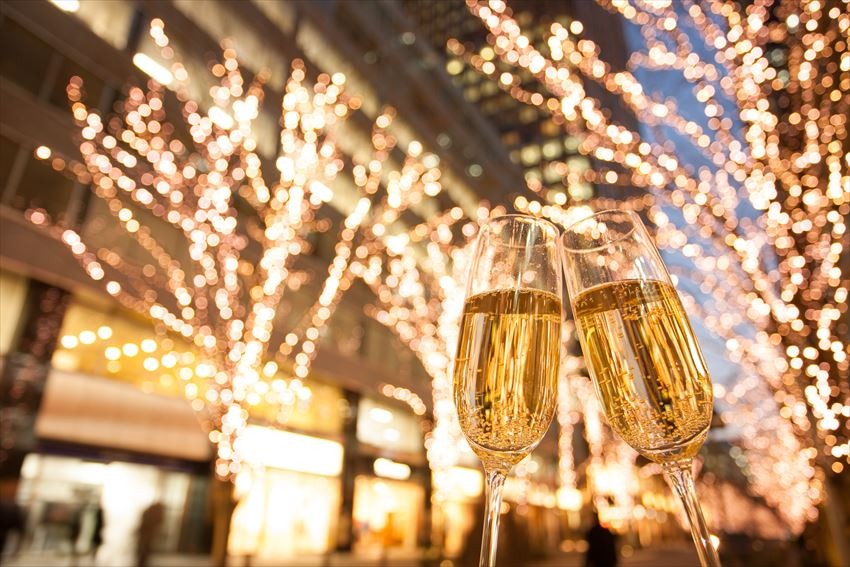 It is quite cold during the winter in Tokyo, so dressing warmly is a must if you're going out. However, there are a lot of events happening, such as Christmas and New Years, so it's recommended that you wear plenty of layers. The illuminations are beautiful no matter where you go, but those in Tokyo Midtown, Marunouchi, Shibuya, and Yomiuri Land are especially popular.

Winter in Tokyo
The winter in Tokyo is the season when the highest temperature falls below 10 degrees, the seasonal winds are strong, and it is very cold. There is little rain and low humidity, and as such, it is rather dry. Therefore, on sunny days in winter, the sky is clear, and you are treated to gorgeous scenery. The city is especially lively during the Christmas and New Year season; featuring unique sightseeing you can only experience during this magical time of year.
When the cold is strong and low-pressure approaches, it will usually snow in downtown Tokyo. It usually will not last more than a few days, but sometimes the snow can freeze the road. Do not forget to check the weather forecast because there are times when icy weather can cause you to you slip and fall, cause injury, stop transportation, and so on, remember to be careful.
Winter Wear in Tokyo
Make sure to start wearing your warmer clothes come November as this is when the weather starts to become rather cold and it's easy to catch a chill when outside.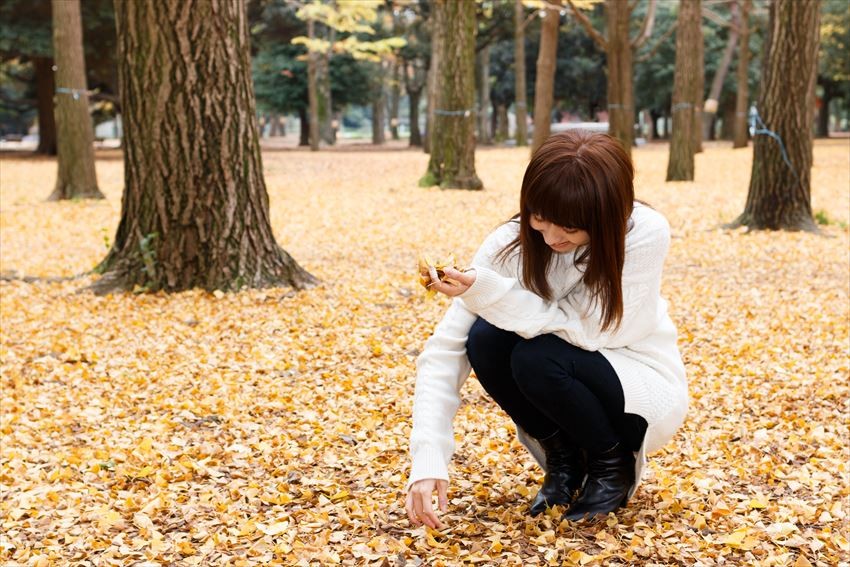 Since the average temperature for Tokyo in November is around 15 degrees Celsius, you can go out wearing long sleeves and sweaters during the day. There is little rain and the wind is not too strong, so it's the perfect weather for fashion. However, it feels cold when the sun goes down, and so it is the best to take a light coat if you plan on going out during the evening.
Weather during the Years-End and the New Year Holidays.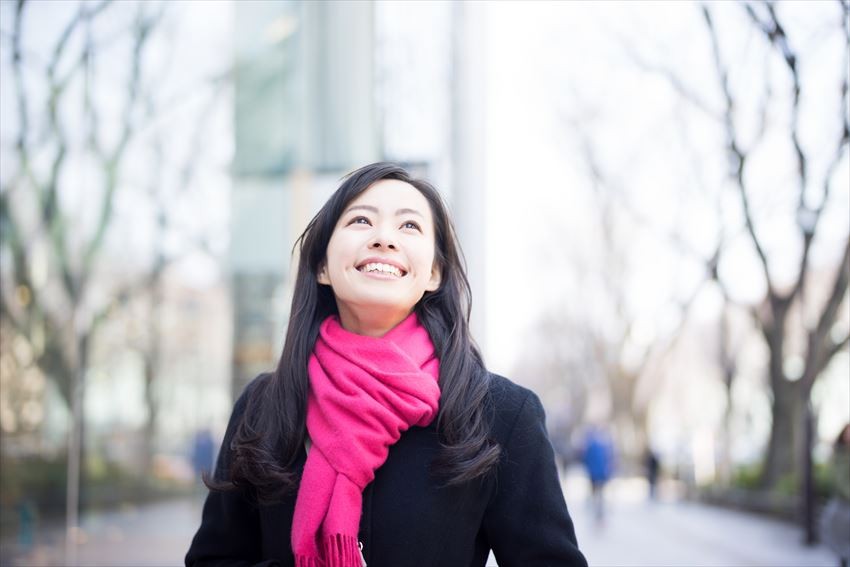 From December to the end of the year, the cold suddenly becomes severe. Since the average temperature is about 10 degrees and the lowest temperature is freezing, heating indoors is indispensable. In the morning and night, insulating clothes, such as a down coat, will be necessary.
Tokyo Illumination: 4 Event Selections
Midtown Christmas
As early as November, Roppongi begins celebrating the Christmas season. A large commercial facility in Roppongi's Tokyo Midtown will set up illuminations on and around the premises. A starlight garden illumination made by using open lawn space receives the most attention. This is a very popularity event, and when it gets crowded, admission restrictions are also put in place, so plan to get there with time to spare.
Spot information
Spot name: Tokyo Midtown

Address: 9-7-1 Akasaka Minato-ku, Tokyo

Access: Direct connection to Tokyo Metro Roppongi Station

Marunouchi Illumination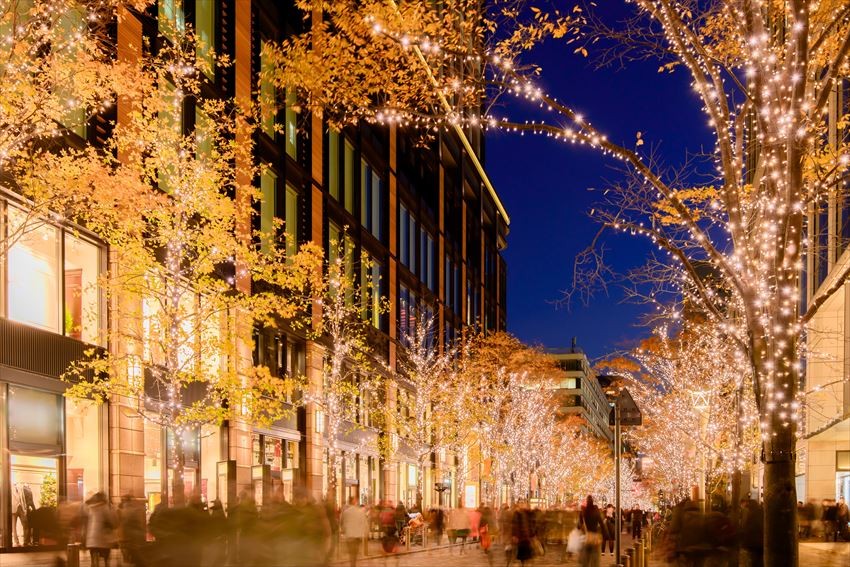 This annual illumination will be held between November and February happens to be a short walk from Tokyo Station. The street is filled with an elegant atmosphere and lined with luxury brand shops is wrapped in beautiful illumination light. Cafés and restaurants are open on the street, so you can enjoy the lights while you eat.

Blue cave SHIBUYA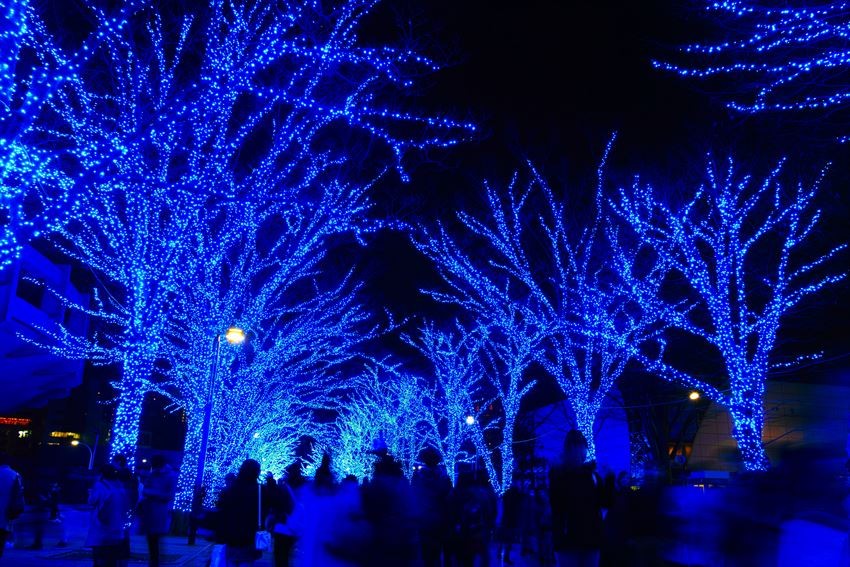 A popular illumination event in Shibuya, the trees in the street that lead to Yoyogi Park will be lit up with blue LED lights, allowing you to enjoy fantastic scenery. It is so romantic that you will most definitely want to take a picture of the blue light tunnel to share with your friends and family. Because it is in Shibuya, many young people, students, and tourists also visit.
Yomiuri Land Jewelryment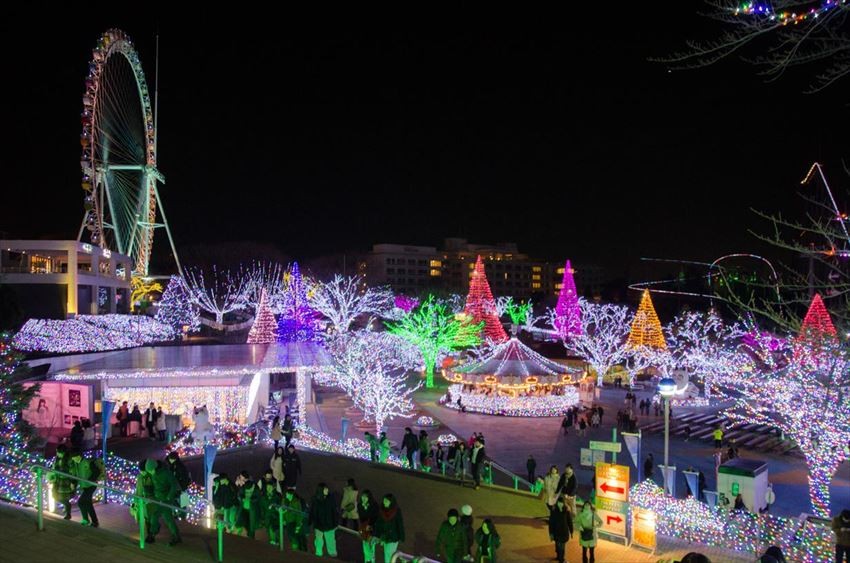 Yomiuri Land is a theme park located 25 minutes by train from Shinjuku Station, where you can enjoy roller coasters and animal shows. The illumination event that is held here in winter is a huge one using more than 5 million lights produced by lighting designers, and it is a big event in winter that is especially popular in Japan. People visit from all over to experience the beautiful lighting display.

Spot information
Spot Name: Yomiuri Land

Address: 4015-1 Yano Entrance, Inagi-shi, Tokyo

Access: From the Keio Line "Keio Kingdom Land Station", take the bus bound for "Yomiuri Kaikan Yuki" via "Yomiuri Front Station" and get off at "Yomiuri Land", the entrance is in front of you. From the Odakyu Line "Yomiuri Mae Station", Keio Line "Keio Kingdom Land Station", take the bus to "Keio Yomiuri Land Station" and get off at "Yomiuri Land" the entrance is in front of you.

Extra Chapter: Yokohama Miraito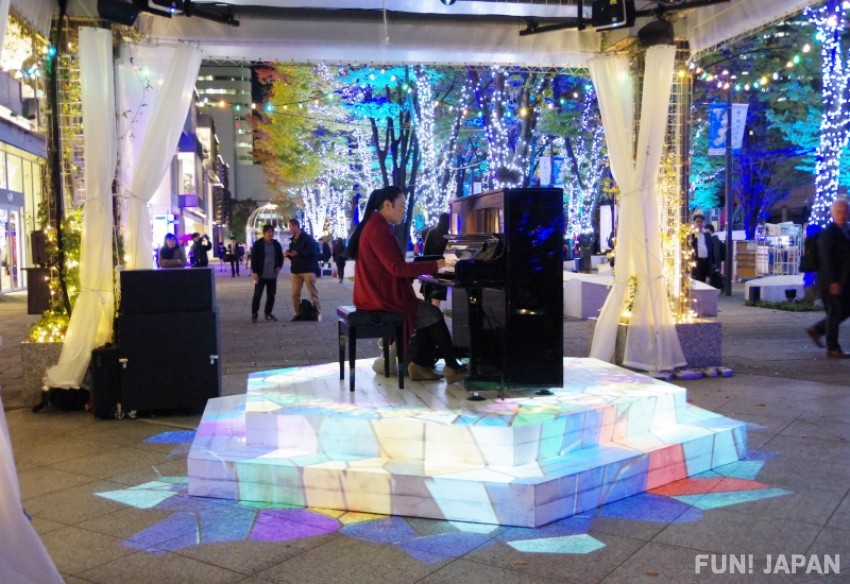 A glittering illumination across 1.5km will be set up at Yokohama/Minatomirai area which is located 30 minutes away by train from Tokyo. Besides, a piano will be placed at the Bijutsu no Hiroba Square near Yokohama Museum of Art, where a performance of beautiful lights will start when you touch the piano!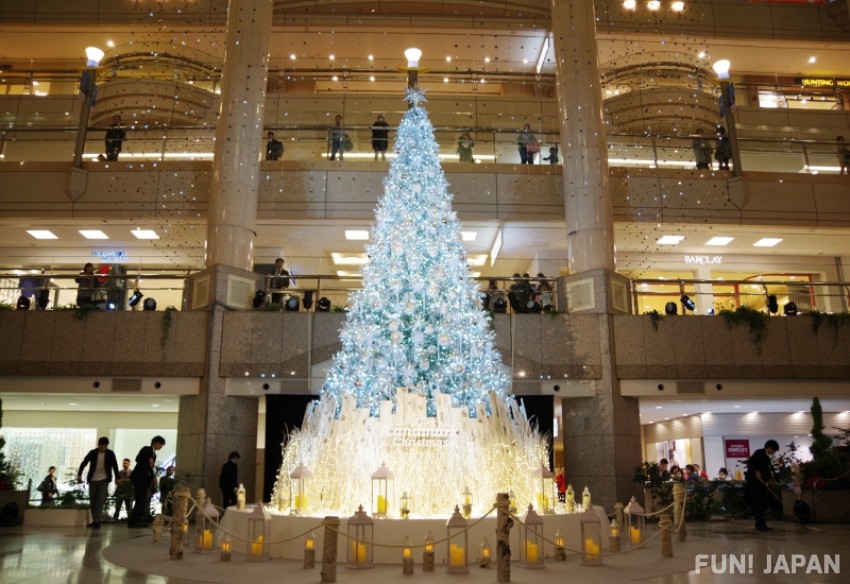 A huge Christmas Tree is also being set up in Landmark Plaza. During weekends until 25 December, you can enjoy the fantasy-like "snow" performance by projected lights.
Spot information
Event Name: Yokohama Miraito
Location: From East Exit of Yokohama Station, Yokohama Landmark Plaza, Dockyard Garden, areas connected via Sakura-Dori street
Access: Yokohama Station East Exit or Sakuragicho Station West Exit
[Survey] Traveling to Japan
Recommend