Enjoy the whole day at Asakusa in Japanese clothes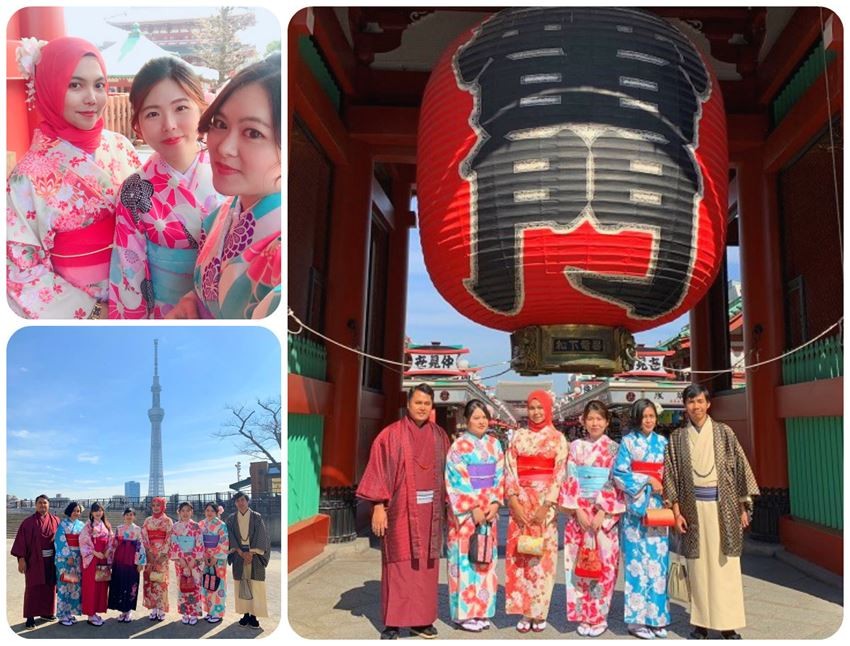 Most of people who travel to Tokyo will take the opportunity to visit Asakusa at the same time. There are many historical building with old-fashioned atmosphere including Asakusa Temple which was built in 628, Nakamise shopping street, etc. Besides, as Sky Tree is just nearby this area, you can take the whole picture of these all attractions in a single trip. If you are going to visit Asakusa during your next trip to Japan, you must continue reading this article. 

Enjoy the experience to wear Kimono in Asakusa!
There are three kimono (yukata) rental shops called "Kimono Rental Asakusa Aiwafuku" in Asakusa. There are quite a number of kimono (Yukata) are available for selection. Don't get lost when you are there to choose from the various types of kimono(yukata).

You can experience wearing a cute yukata here as well. The experiencing package price is including a kimono, half-width band, decorative string, banding, Japanese-style bag, Japanese socks and sandal. You just need to top up another thousand yen to borrow a special Japanese bag. If you choose Yukata, a professional staff will provide you the yukata set with additional decorative hair set. There are also various hijab available for selection.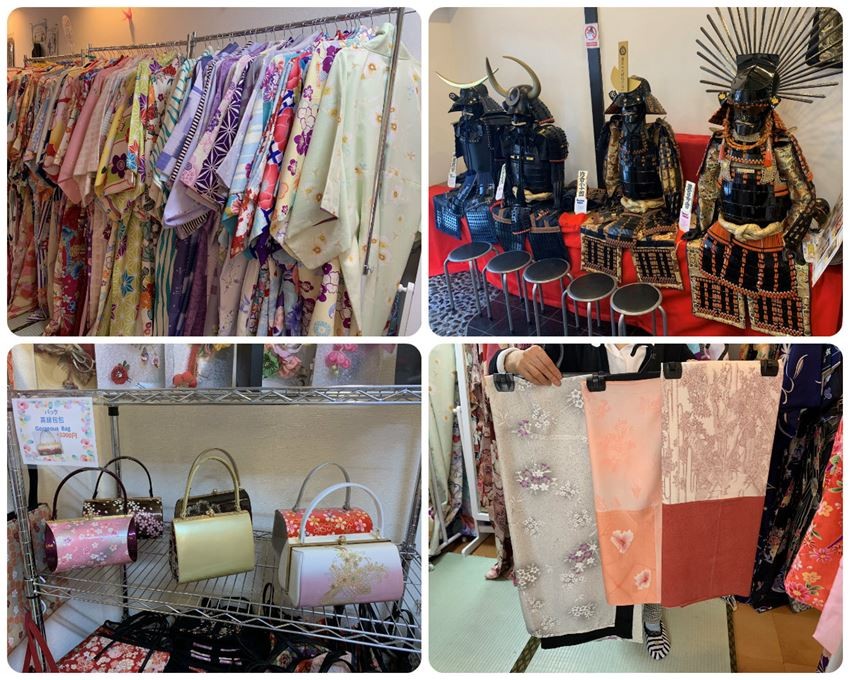 For people who wish to wear a unique kimono, you can top up thousand yen to rent a kimono with long sleeves or hakama (uniform for female students in the Meiji era, but in present it is formal wear during graduation ceremony). It is as beautiful as a general kimono, but the dress up method is slightly different. You will become the special one in the city since your wear is different from other people who are wearing yukata. Also, for those who want to experience Sengoku warriors' wear, you can also visit the shop number 1 to experience wearing an armored wear. Isn't it so unique and cool?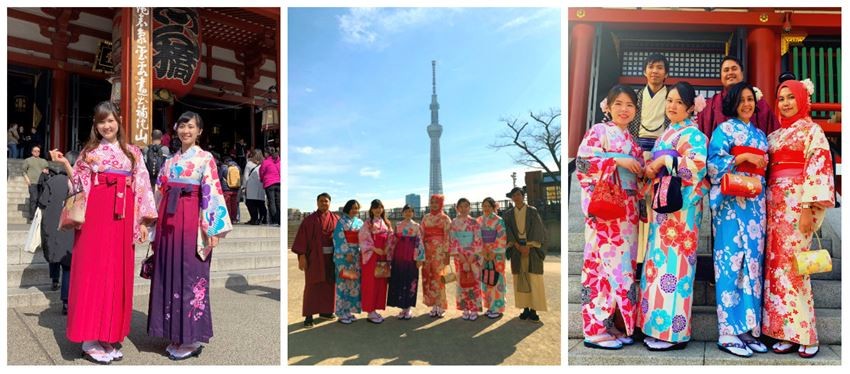 A purikura(photo booth) is set up in the "Asakusa Aiwafuku" shop number 2. It would be a new experience also to take purikura with a kimono wear, right? After you leave the shop, you can also take a picture of the Sky Tree as a background in Sumida Park which is just beside the shop.
How to access to the kimono shop?
There is a map panel placed at Asakusa Station, where you can find the information of "Kimono Rental Asakusa Aiwafuku" from the screen. If you scan the QR code with your smartphone, you can start the Web guide by clicking "GO from here!". By using this, the navigator will guide you until the destination without getting lost, furthermore with the voice guidance, text guidance, and pictures of landmark along the way to the destination.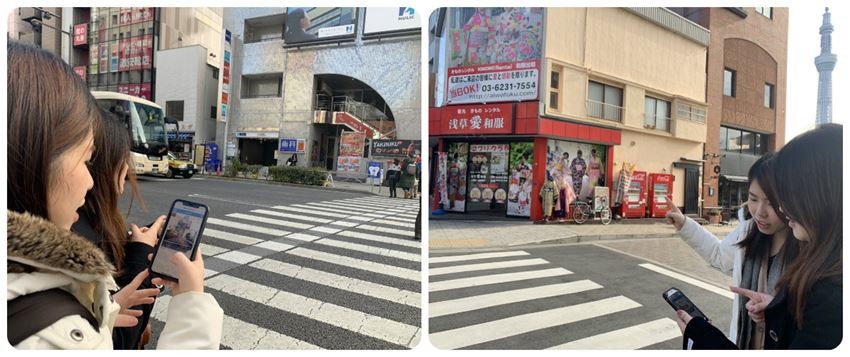 Enjoy the authentic Halal Japanese cuisine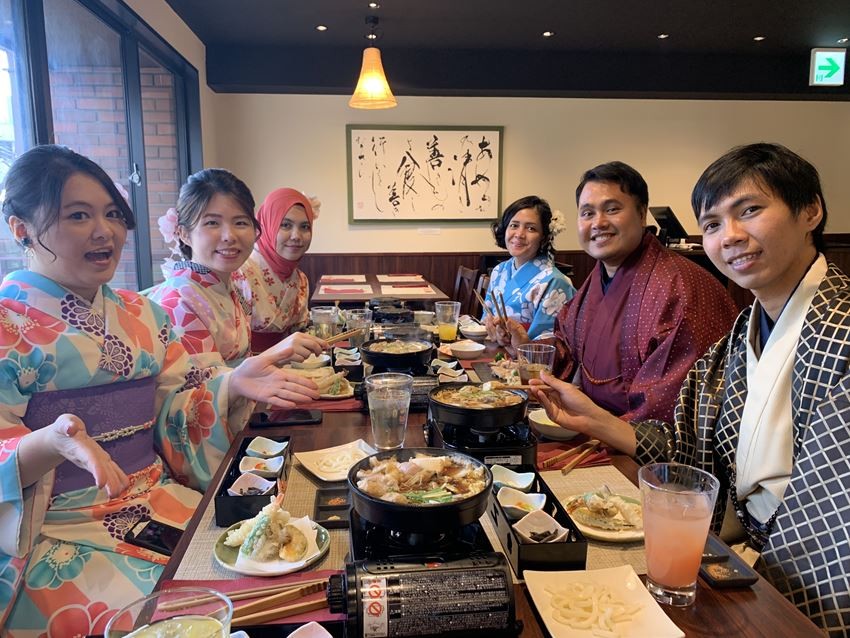 There is a Halal certified restaurant, "ORIGAMI" near the Kimono Rental Asakusa Aiwafuku. The restaurant chef who enrolled the course of Halal food materials is particular on using only the Halal ingredients where he learned from the course to serve Halal Japanese cuisines such as Halal-certified Wagyu and domestic cattle which is popular for Muslim travelers.

Walking around the old cityscape with Japanese clothes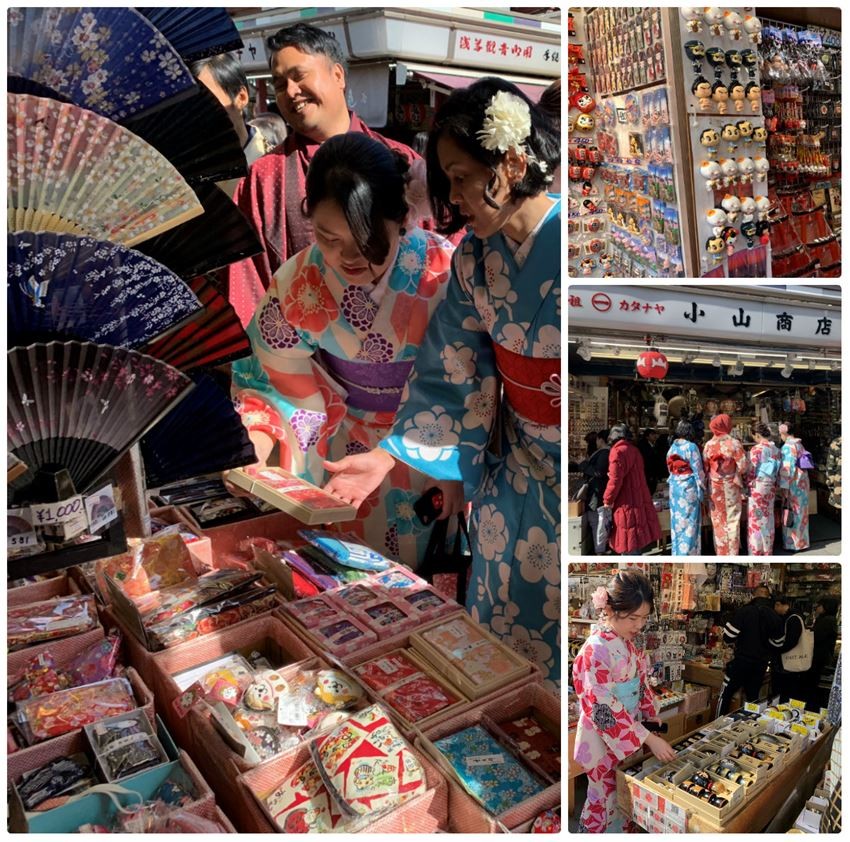 It is the best to take pictures with the old townscape of Nakamise-dori, Asakusa in kimono clothes. There are many traditional shops and souvenir shops in Nakamise shopping street. So you can buy Japanese traditional crafts and Japanese style accessories there. All of them are so cute and your friend will be definitely very happy to receive these souvenirs from you!
[Survey] Traveling to Japan
Recommend