Culture and animation in Edo Period. "Kanda Myojin" is a unique shrine to visit in Tokyo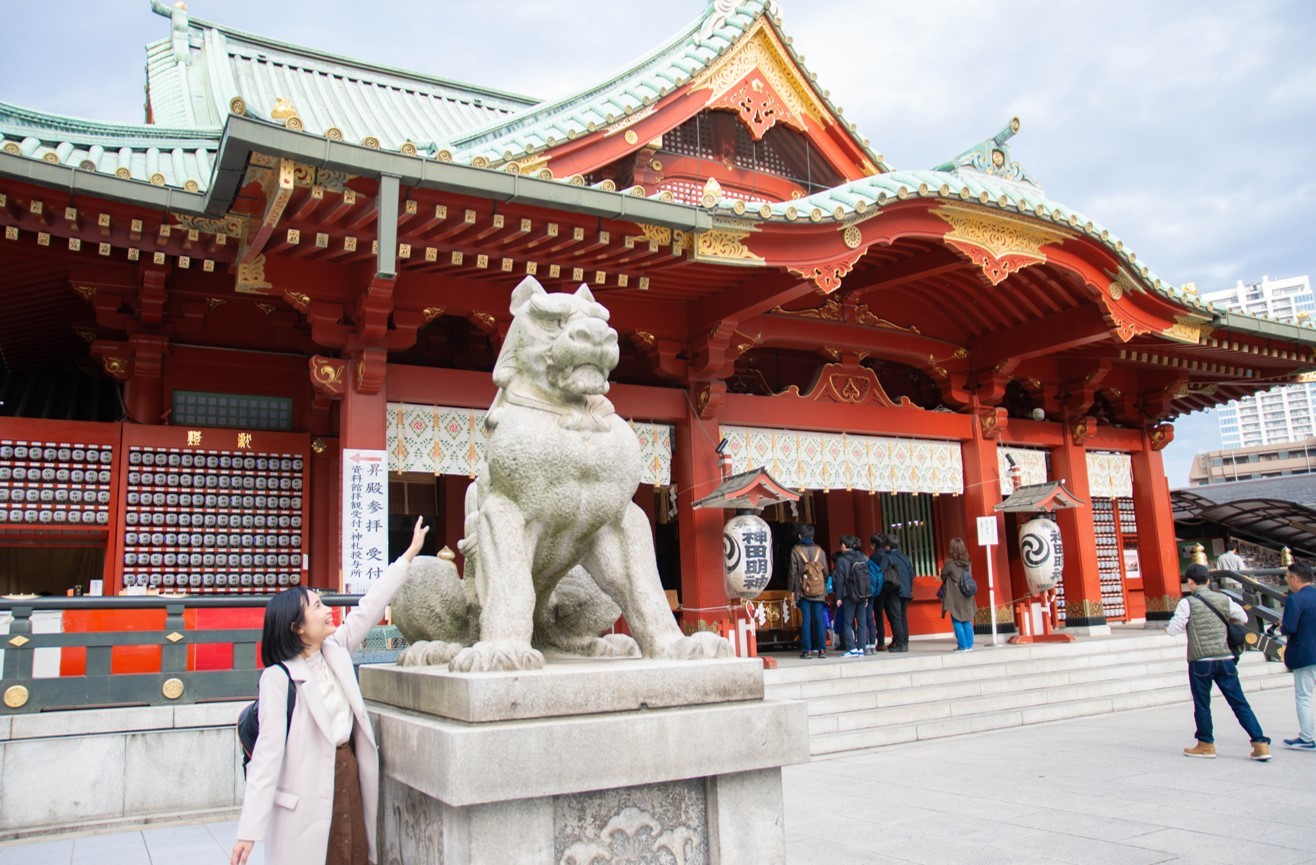 There are about 2,000 shrines in Tokyo. Among them, "Kanda Myojin" is one of the most famous and unique shrines. The shrine has a history of protecting the people in Edo, and it appears in some collaborated popular animation such as "Love Live!", etc. Let's check the history and attractions of Kanda Myojin!
What is "Kanda Myojin"?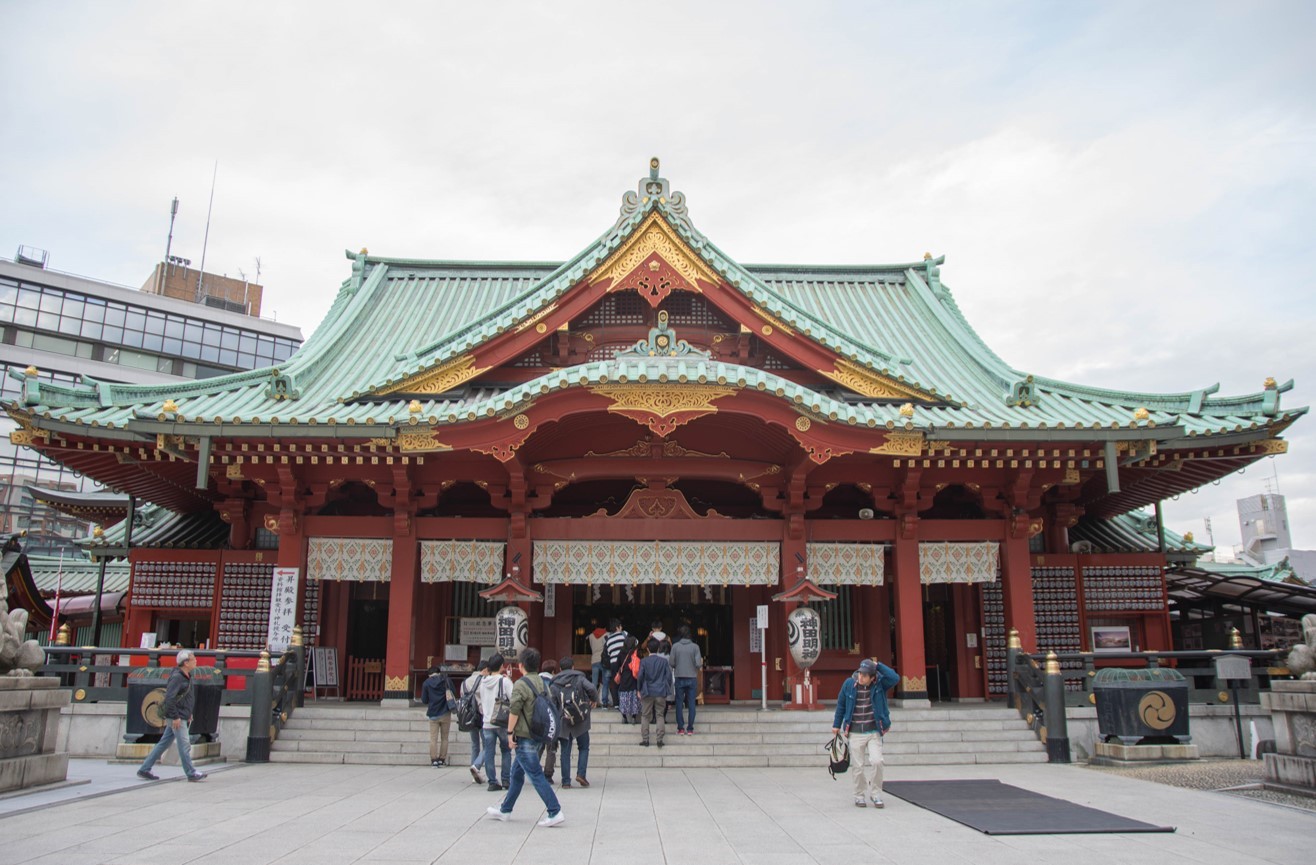 It was founded in the year 730 AD. During the Edo period, the shrine has gathered a faithful and devout following from the general and the common people, having the role of "Edo Sochinshu" (a shrine protecting the whole Edo). It is within walking distance from Akihabara, and the shrine is crowded with visitors and prayers as it is a shrine that protects areas such as Tokyo (Kanda, Nihonbashi, Akihabara, Otemachi and Marunouchi).

Kanda Myojin has strong relation with animation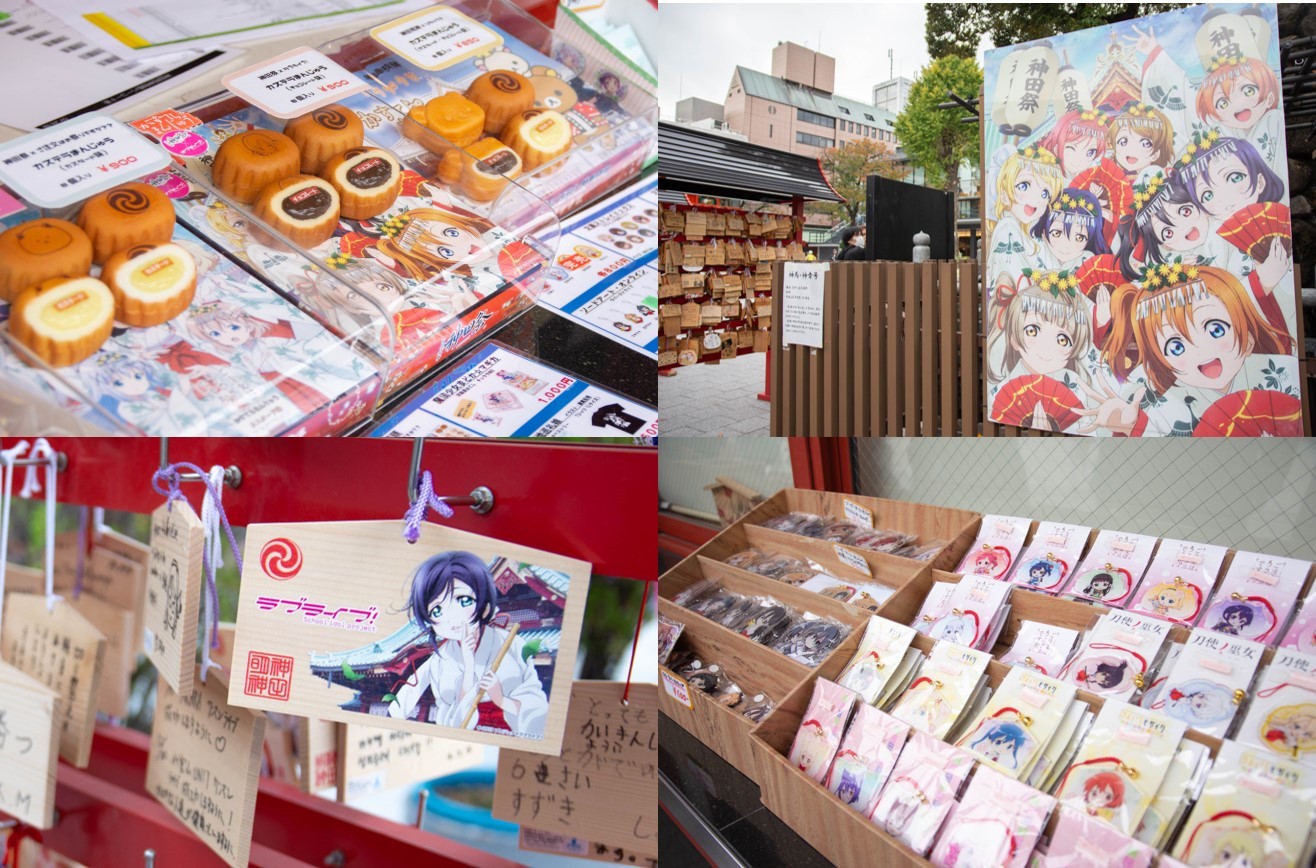 Besides protecting Akihabara, Kanda Myojin also plays an important role in animation. Since the shrine appears many times in the idol themed anime of "Love Live!", the shrine is deeply meaningful and therefore you can see the votive pictures, sign boards, goods and so on.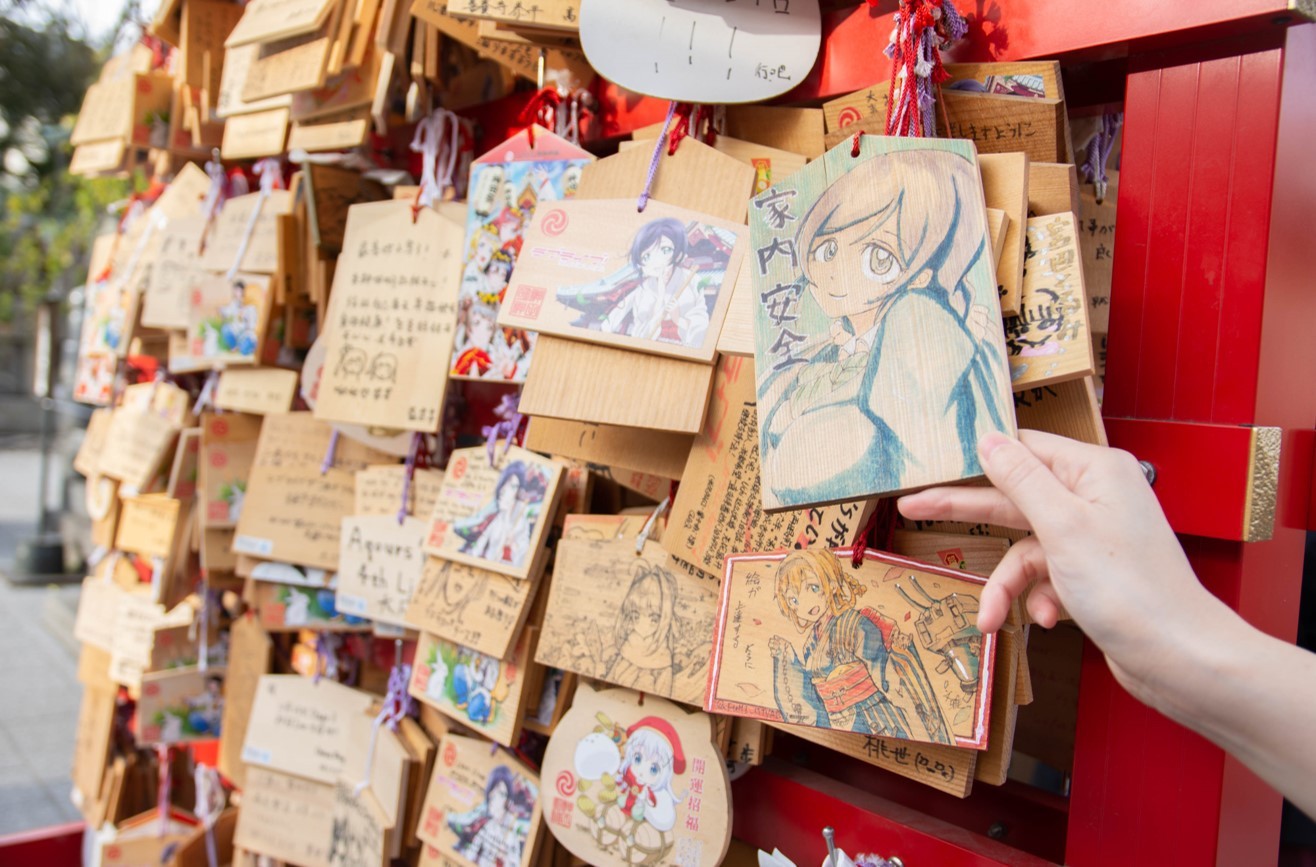 Also, since many animation fans gather here, you cannot miss seeing the "moe ema" (cute votive picture). The scenery in which there are lined up votive picture illustrations is unique even in Japan.

Kanda Myojin's Highlights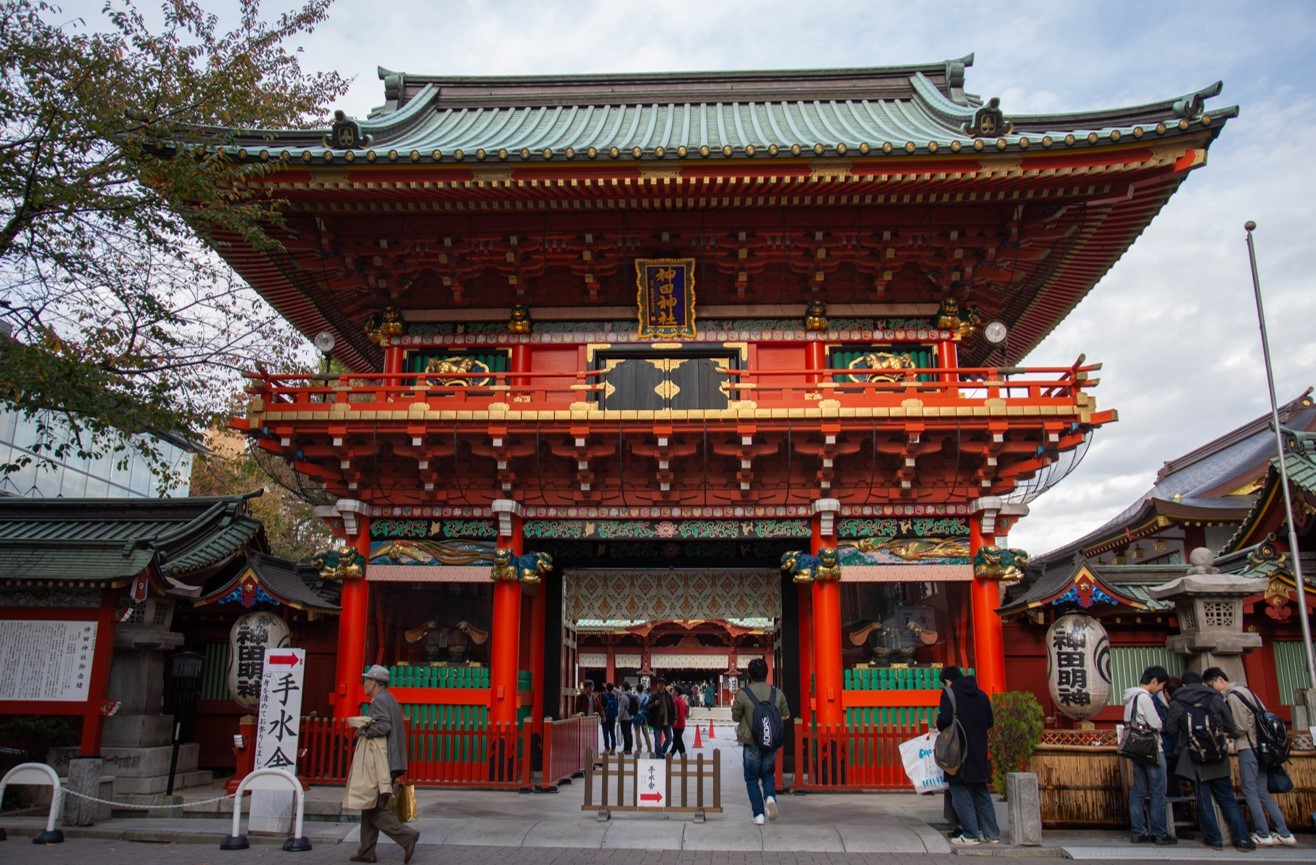 Behind the tori (sacred gateway) is Kanda Myojin's "Zuijinmon". It was built under the supervision of Mr. Kitamura Seibo, who is famous as a producer of the Nagasaki Peace Memorial Statue.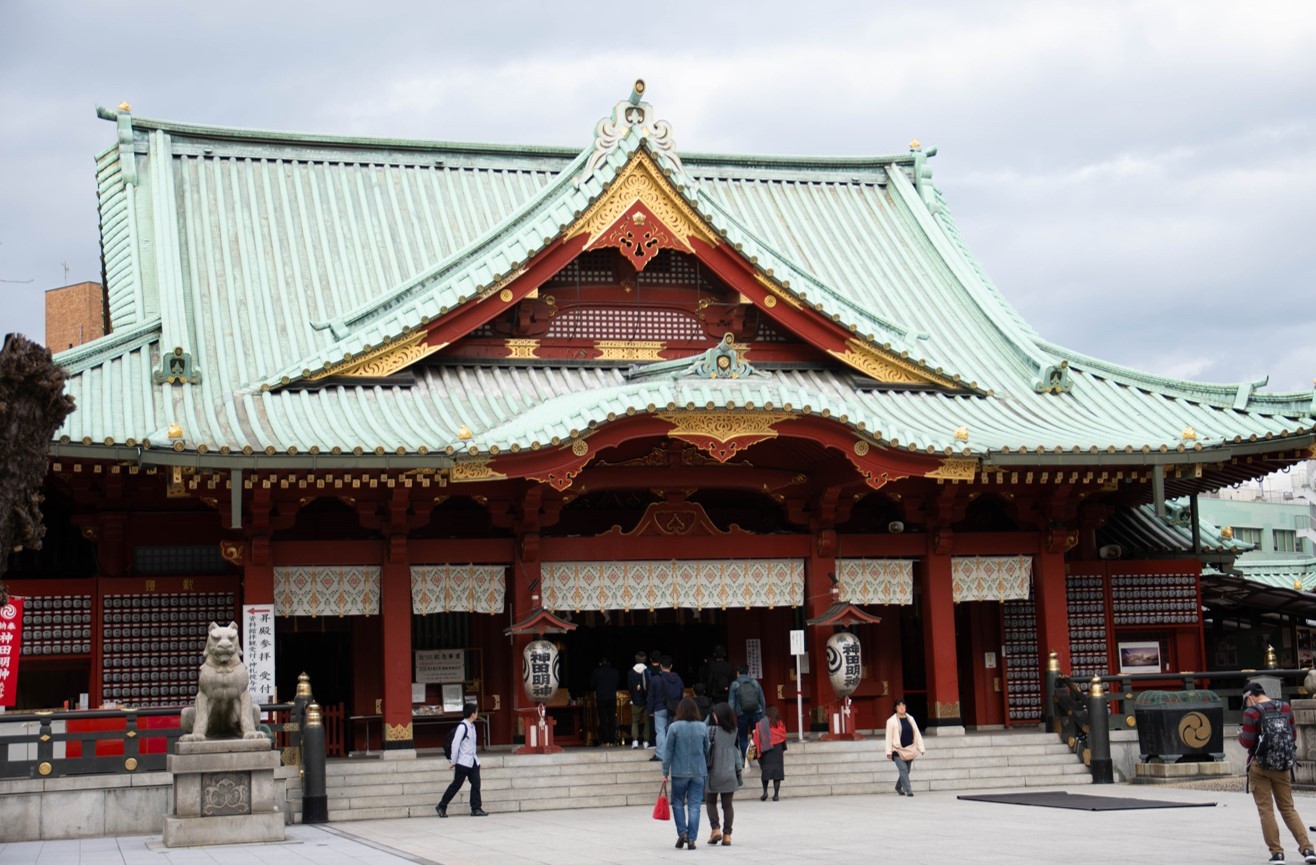 The shrine which is after Zuijinmon is the main hall, completed in 1934. The characteristic of the shrine is the steel reinforced concrete, newly developed technology during that time, and the vermillion lacquering.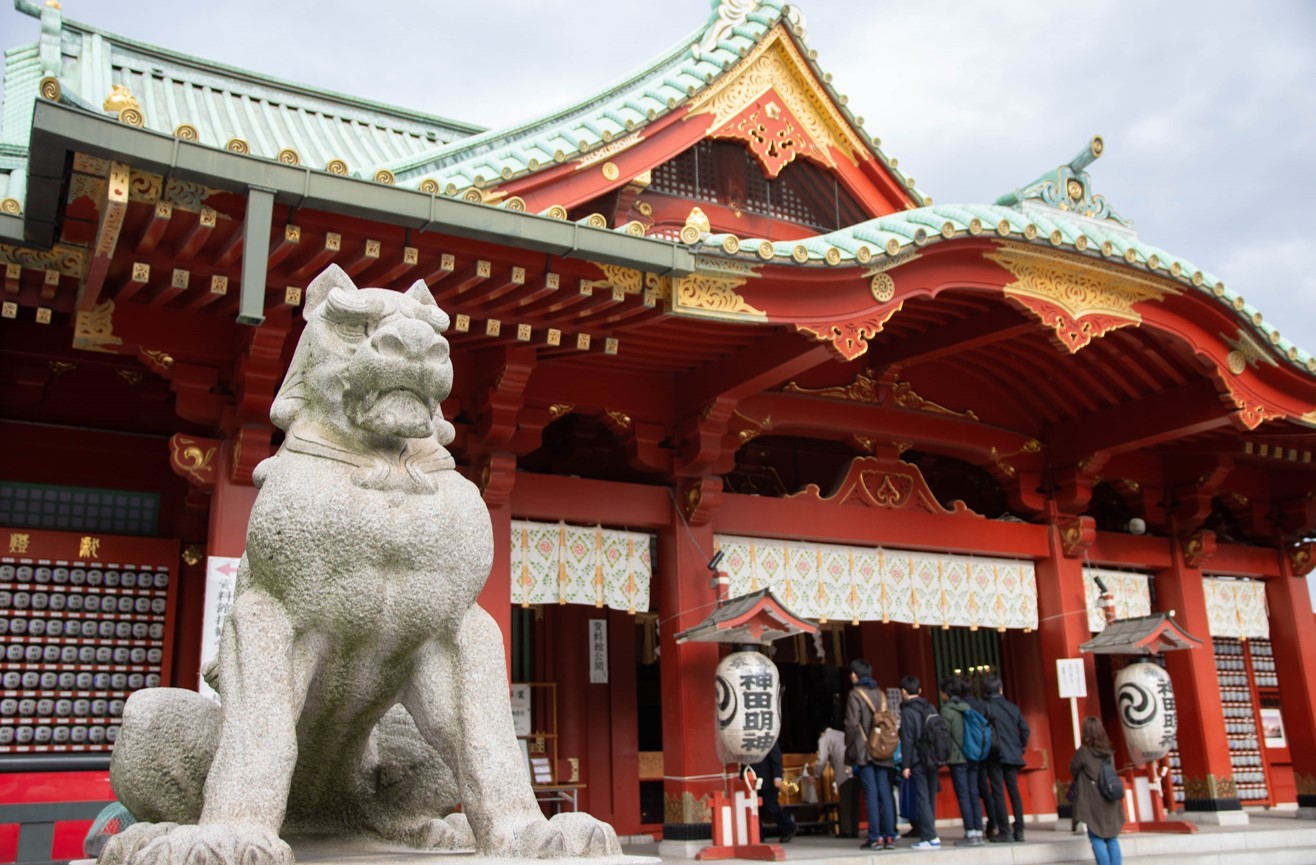 A very magnificent guardian dog statue is also present. It is very rare to see a stone guardian dog that faces to the front of shrine.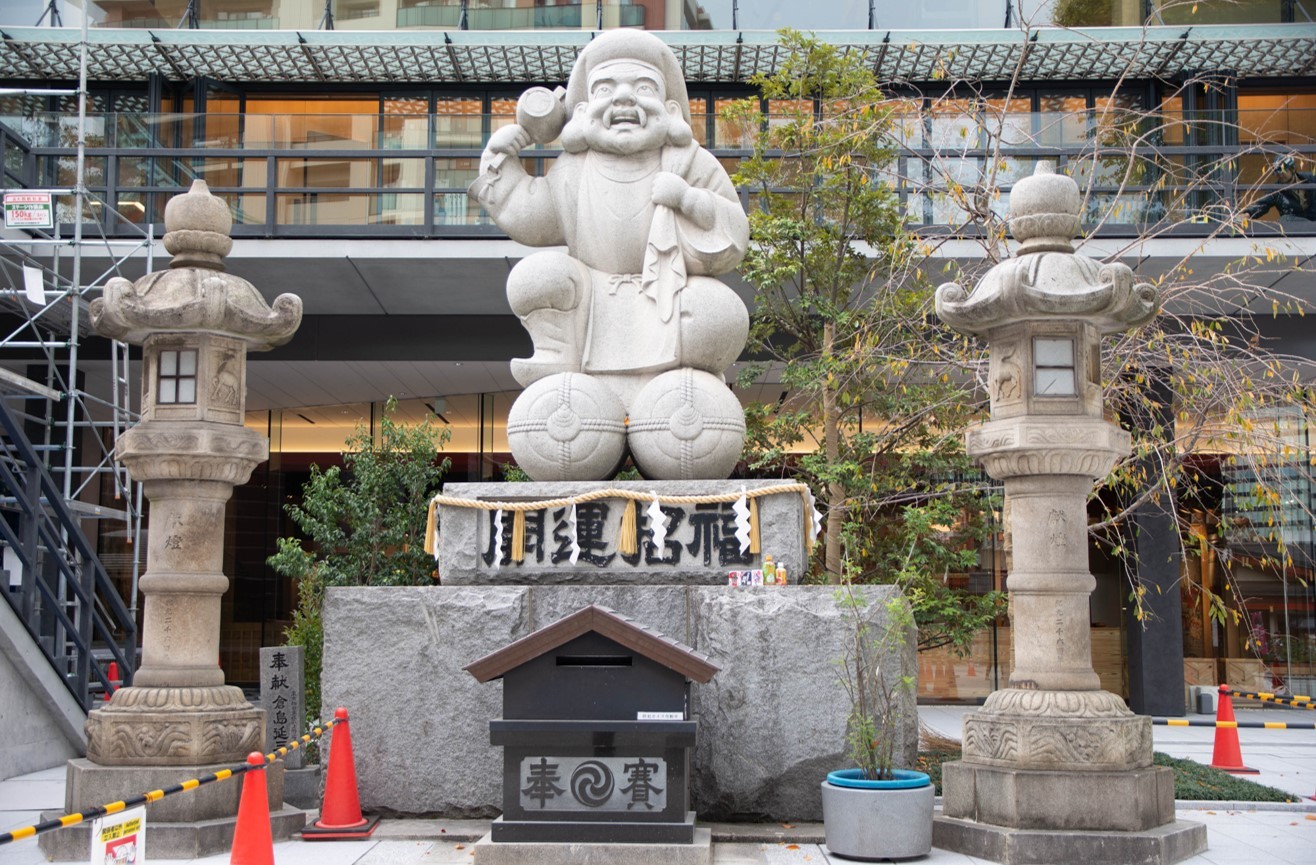 Daikoku who is said to be the god of match making. It is the largest stone building in Japan with 6.6-meter height and 30 tons weight.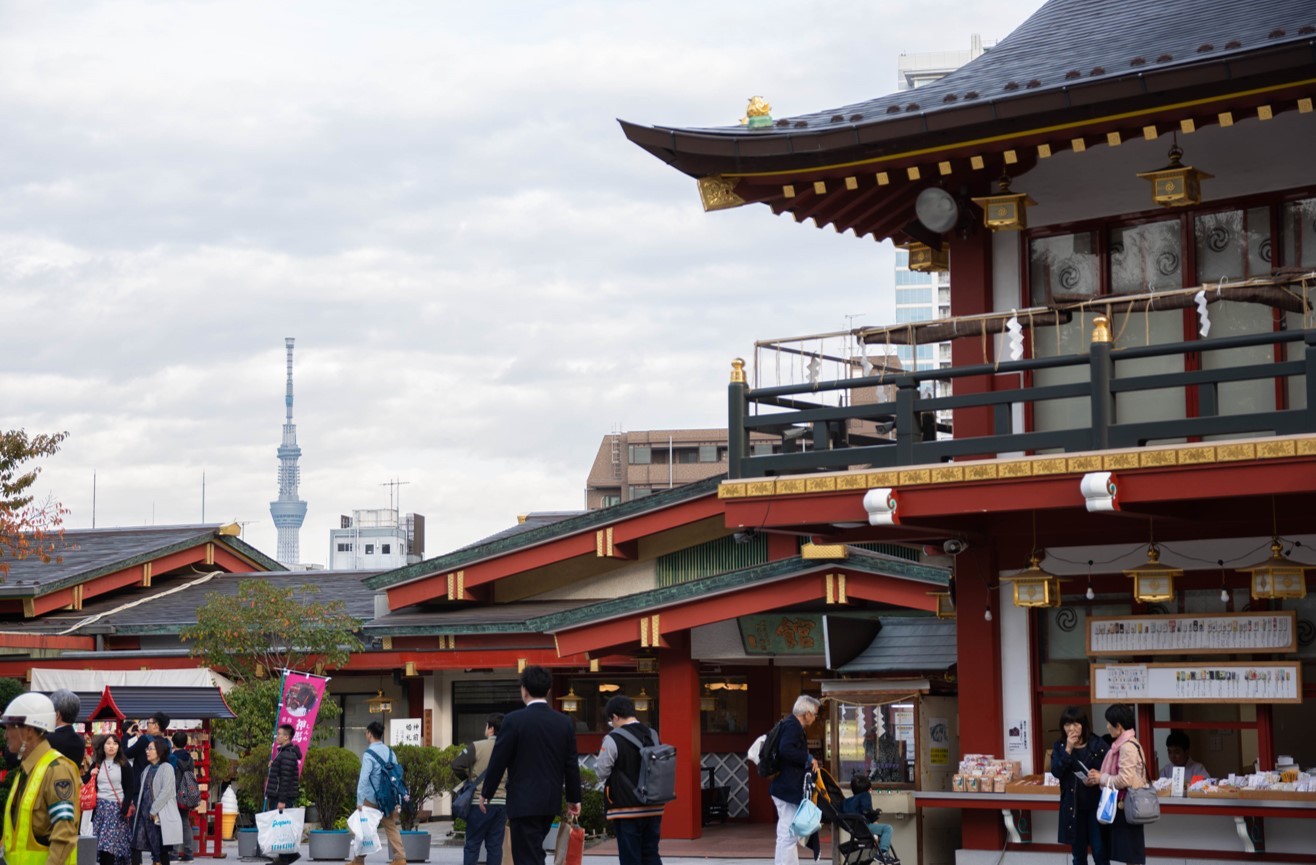 If the weather is nice, you can view the Tokyo Sky Tree from the shrine!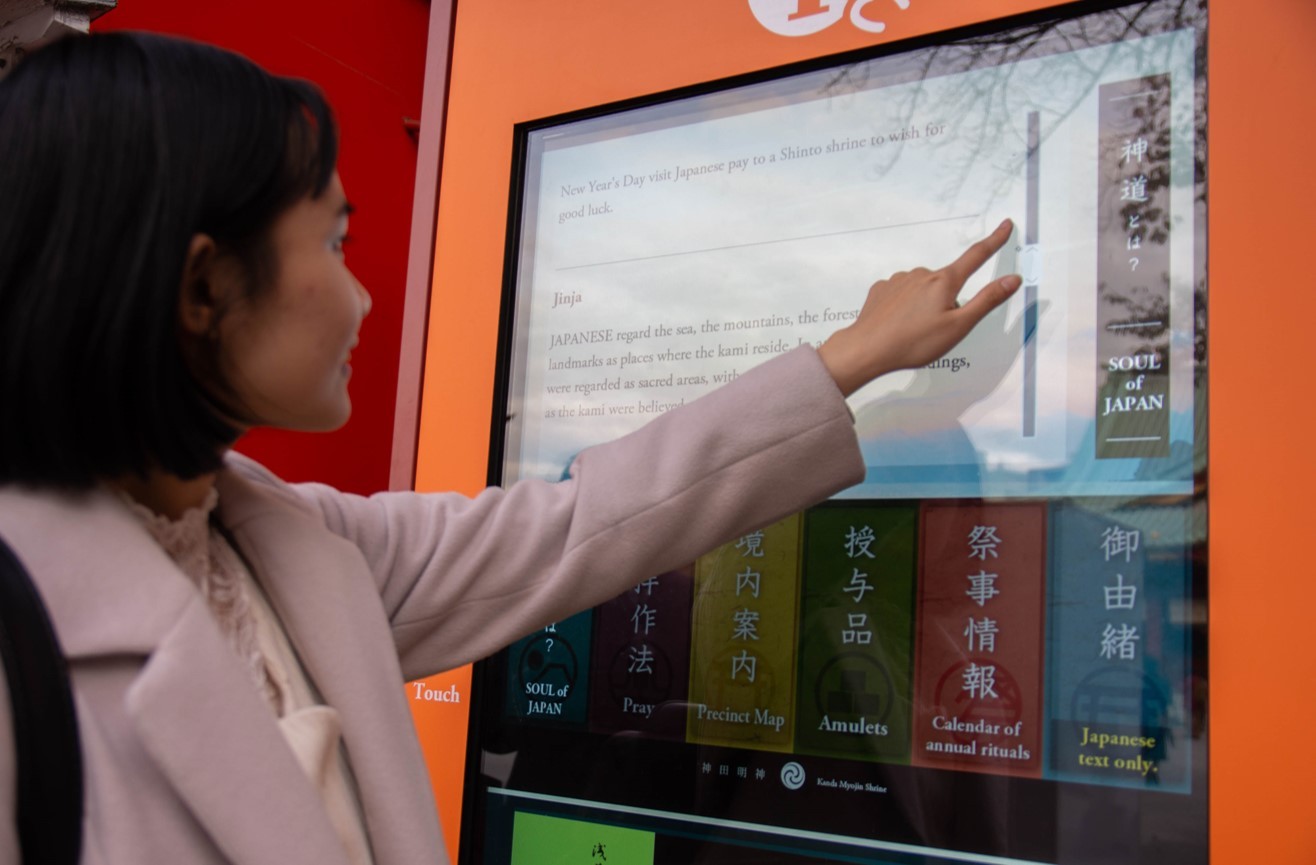 On the electric display board in the shrine area, you can read the method of prayers and also the history. (Japanese and English only).
Kanda Myojin has convenient access from the downtown area and has so much history and culture to offer. Stop by to visit during your sightseeing trip in Tokyo!
Facility information
Facility Name: Kanda Myojin
Fixed Off-day: No fixed off-day

Address: 2-16-2 Sotokanda, Chiyoda-ku, Tokyo

Nearest station:

5 minutes on foot from Chuo Line / Sobu Line Ochanomizu Station (Hijiribashi entrance)

7 minutes on foot from Keihin Tohoku Line / Yamanote Line (Akihabara Electric Town Entrance)

5 minutes on foot from Tokyo Metro Marunouchi line, Ochanomizu station (1st entrance)

5 minutes on foot from Tokyo Metro Chiyoda Line, Shin Ochanomizu Station (B1 entrance)

5 minutes on foot from Tokyo Metro Ginza Line, Suehirocho station

7 minutes on foot from Tokyo Metro Hibiya Line, Akihabara Station

[Survey] Traveling to Japan
Recommend