Exotic Restaurants and Food in Shinagawa!
Being one of the major train hubs in Tokyo, it comes to no surprise that Shinagawa Station Restaurants have a lot to offer when it comes to getting food quickly. With many shops located inside and outside the station, Shinagawa Station restaurants has a lot to offer for tourists on the go!

Shinagawa Station Restaurants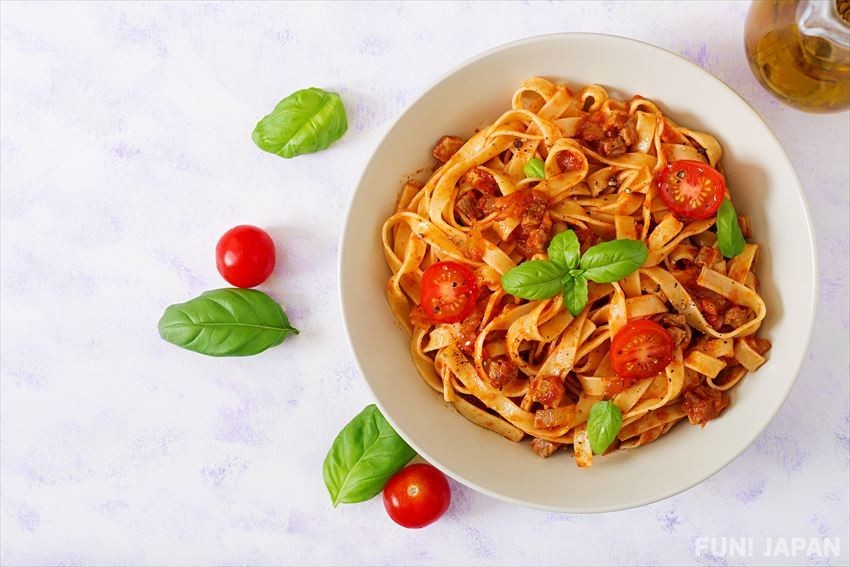 Shinagawa Station Food is easy to come by due to the amount of shops and restaurants that can be found inside the station itself! Our recommendation is to visit the Ecute Shinagawa shopping area, where you can find many small restaurants and shops that sell a variety of cuisines and goods!

From curry, pasta, and sushi, to convenience store food and souvenirs, you'll find that Ecute Shinagawa is a very convenient way to enjoy lunch or dinner while on the go! Many shops generally open from 10:00am until 10:00pm (8:30pm on Sundays), making it a perfect place to dine without leaving the station!
Spot information
Spot name: Ecute Shinagawa

Street address: 3-26-27 Takanawa, Minato-ku, Tokyo 108-0074

Access: Located inside the JR Shinagawa Station

Where to find an Indian Restaurant in Shinagawa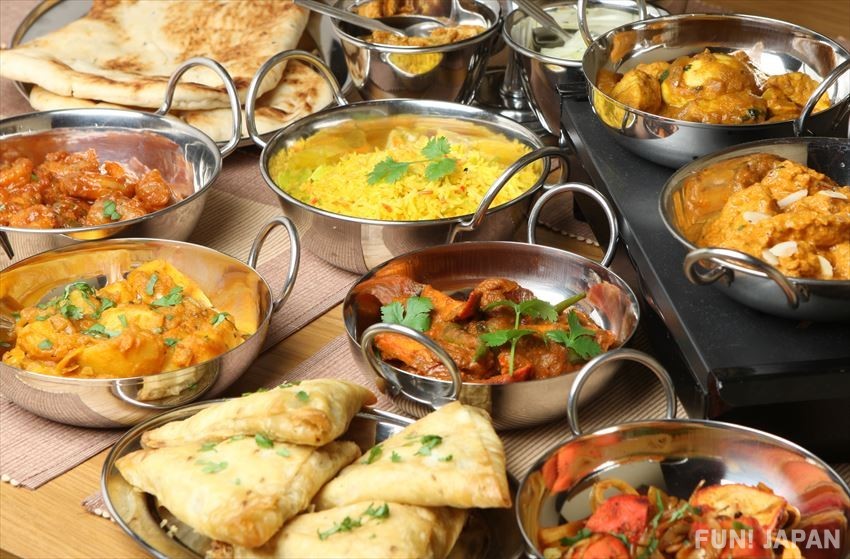 Surprisingly enough, there are plenty of options when it comes to Indian cuisine around Shinagawa station. If you are inside the station, we recommend visiting Sitaara Diner, which offers quick Indian cuisine on the go. We also suggest Maharaja which is located just a few minutes from Shinagawa Station East exit.

Sitaara Diner
Located inside Shinagawa Station, Sitaara is the perfect place to stop by for a quick bite to eat while waiting for your shinkansen or train. They have 5 sets available for a quick meal that starts at 1,020 yen and up, as well as items that you can order individually. 

They are open 7 days a week from 11:00am until 10:00pm and until 8:00pm on national holidays. Located on the 2nd floor of the Ecute Shinagawa shopping area, Sitaara Diner is easy to find!

Spot information
Spot name: Sitaara Diner

Street address: Ecute Shinagawa 2F, 3-26-27 Takanawa, Minato-ku, Tokyo 108-0074

Access: Inside the Ecute Shinagawa Shopping area

Maharaja
Just a few minutes walking from Shinagawa Station East exit will take you to Maharaja, where you can enjoy great Indian cuisine for a low price! Lunch starts off at around 900 yen and dinner goes for only 1,890 yen depending on what you order.

They open for lunch from 11:00am until 3:00pm and from 5:00pm until 10:00pm Monday to Friday. On Saturdays and holidays, they are open for lunch from 11:00am until 3:00pm and from 5:00pm until 9:00pm for Dinner. Closed every Sunday.

Spot information
Spot name: Maharaja

Street address: Gran Passage B1, 2-16-5 Konan, Minato-ku, Tokyo 108-8215

Access: 5 minutes on foot from Shinagawa Station

Shinagawa Prince Hotel Restaurants
For those staying at the popular Shinagawa Prince Hotel, you will find that there are plenty of high class dining options available along with the Shinagawa Prince Hotel Food Court located in the Annex Tower 2nd floor.

We recommend you try the Dining and Bar Table 9 Tokyo restaurant which is located in the Main Tower 39th floor, where you can enjoy a 360° view of Tokyo in a great atmosphere. Lunch starts at about 4,500 yen with dinner around 8,000 yen depending on the dishes you choose.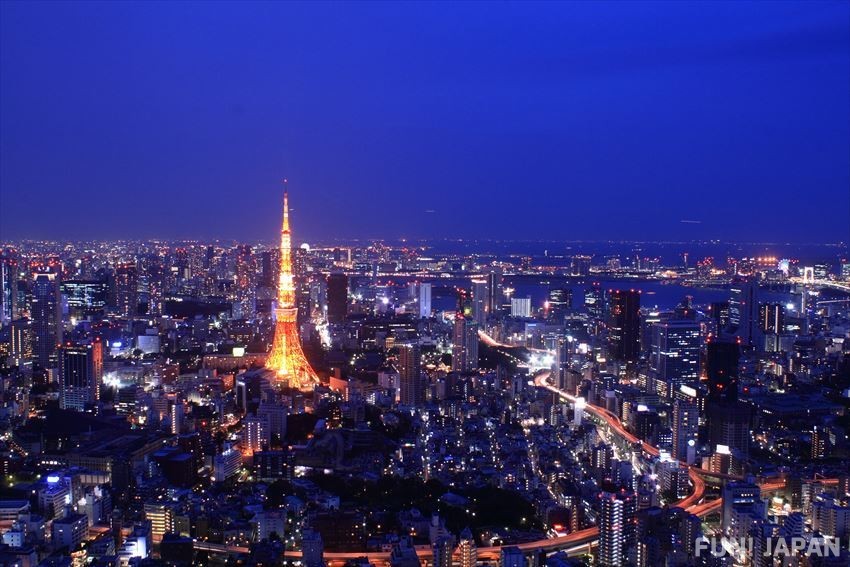 The Shinagawa Prince also has the creative Ichozaka Bistro Japonais, where you can experience the chefs cooking on the grill. Or maybe you would like to relax and try some great Chinese cuisine at the Shinagawa Daihanten. The choice is yours and the Shinagawa Prince Hotel restaurants are sure to meet your expectations!

Keep in mind that although service at the hotel is available at all times, the restaurant hours vary depending on lunch or dinner. Generally, many of the restaurants open from 5:30pm for dinner, with the lounges and food court opening around 11:00am.

Spot information
Spot name: Shinagawa Prince Hotel

Street address: 4-10-30 Takanawa, Minato-ku, Tokyo 108-8611

Access: 2 minutes on foot from Shinagawa Station

Atre Shinagawa Restaurants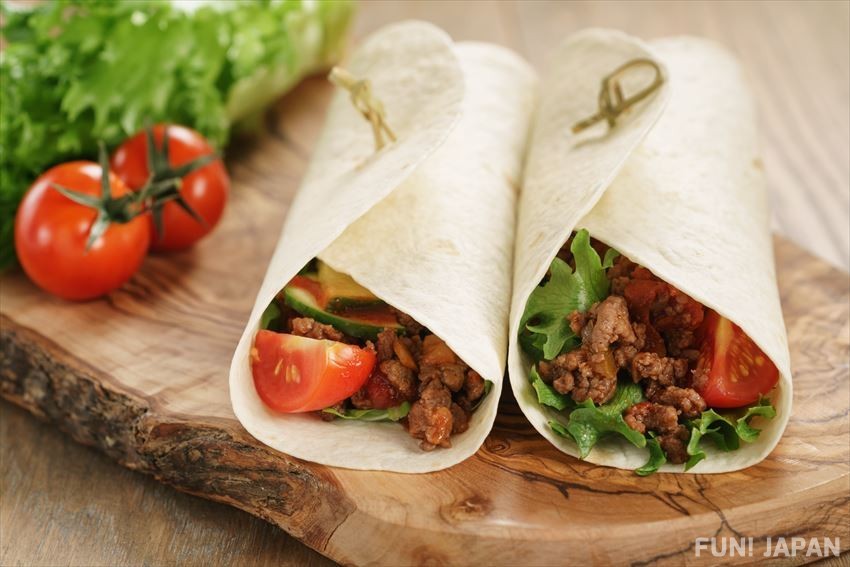 Atre is a popular mini department store that you can find near many major transportation hubs all around Japan. Located near the East exit of Shinagawa station, you can find a great selection of food on the third floor that ranges from Mexican fast food, high quality meat dishes, and more.

Although Atre is open from 7:00am until midnight every day, many of the shops and restaurants open their doors to customers starting at 8:00am until 10:00pm in the evening.

Spot information
Spot name: Atre Shinagawa

Street address: 2-18-1 Konan, Minato-ku, Tokyo 108-0075

Access: 2 minutes on foot from Shinagawa Station

[Survey] Traveling to Japan
Recommend