Delicious Sumida Restaurants and Food!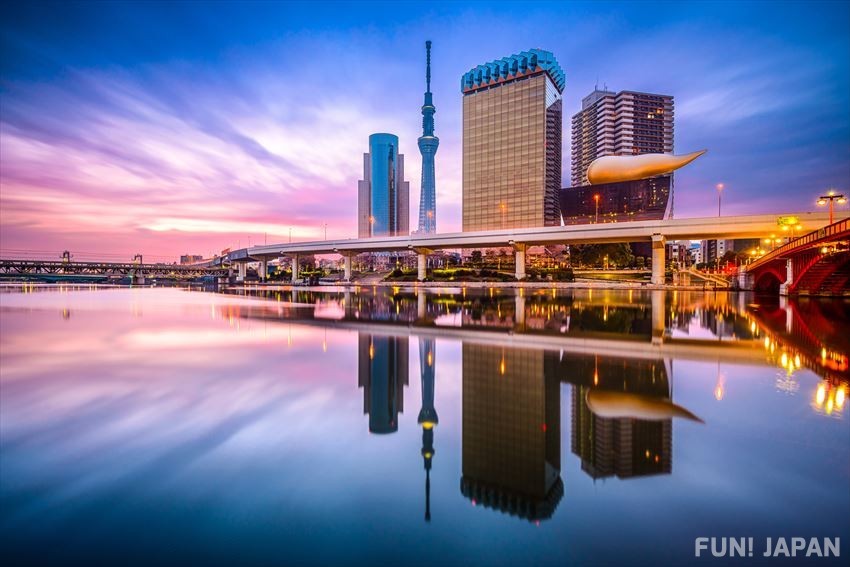 Located across from the popular Asakusa area, Sumida restaurants offer a great mix outside of the usual traditional Japanese food you would find in Tokyo. From dining in a nice café with a great view of the river, or trying international cuisine, Sumida restaurants offer these and a whole lot more!

Sumida Restaurants, Tokyo's River Side
There are plenty of restaurants located around the Sumida area that spans from Tokyo Skytree towards Asakusa, but if there is one Sumida restaurant that you must visit, it has to be Ramen Kipposhi!

Ramen Kipposhi
Located near Honjo-Asumabashi Station, Ramen Kipposhi has something on the menu that is sure to make you look twice! Inspired by the Hawaiian sea, the owner and chef at Kipposhi created a Blue Ramen that is made from chicken stock which has become very popular on Instagram!

The ramen itself is low in fat, and even though it looks really bright blue, the flavor is just what you would expect to come from a bowl of Ramen! So, swing on by and try it for yourself soon! They are open from 11:30am to 3:00pm for lunch and from 6:00pm to 10:00pm for dinner and closed on Wednesdays.

Spot information
Spot name: Ramen Kipposhi

Street address: 3-1-17 Azumabashi, Sumida-ku, Tokyo 130-0001

Access: 1 minute on foot from Honjo-Azumabashi Station

Sumida River Restaurants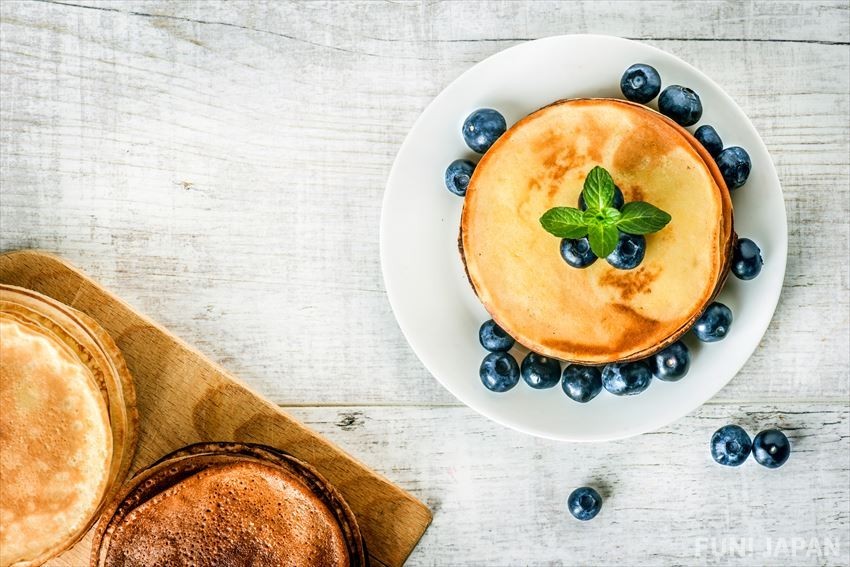 With one of the best views during the spring time season to watch the cherry blossoms, the Sumida river is a popular spot to relax and take in the beauty that Tokyo has to offer. To help you enjoy this view, we have a few spots along the river that provide a great view as well as great dishes!
Suke6 Diner
Taking a more American approach to breakfast, lunch, and dinner, Suke6 Diner takes classic dishes and recreates them here in Tokyo. Whether you are in the mood for scrambled eggs, a Cuban sandwich, or even jambalaya, Suke6 has you covered!

With a great view of the Tokyo Skytree and the river itself, it is a popular spot for locals to relax while enjoying the passing of the seasons. They open from 10:00am until 11:00pm from Tuesday to Friday, and lunch is available from 10:00am to 5:00pm. On weekends and holidays, they are open from 8:00am until 10:00pm. Closed on Mondays.

Spot information
Spot name: Suke6 Diner

Street address: Ayumi Building 1F and 2F, 1-11-1 Hanakawado, Taito-ku, Tokyo 111-0033

Access: 4 minutes on foot from Asakusa Station

Sumida River Kitchen
Only a short walk from Asakusa Station and across the Sumida River lies Organic Store and Café Dining Sumida River Kitchen. Well known for using all organic ingredients in their mix of Indian curry and Asian cuisine, it's a popular place for vegetarians in Tokyo!

They are open from 10:00am to 5:00pm for lunch, then from 5:00pm to 11:00pm for dinner. They open at 8:00 am only on Saturdays. They are closed on Mondays and do not accept credit cards, so make sure to bring cash with you when you visit.

Spot information
Spot name: Sumida River Kitchen

Street address: 1-15-4 Azumabashi, Sumida-ku, Tokyo 130-0001

Access:

1 minute on foot from Asakusa station North Exit on Tobu Skytree Line
3 minutes on foot from Asakusa Station North Exit on Tokyo Metro Ginza Line
5 minutes on foot from Asakusa Station Exit A5 on Toei Asakusa Line
A Great Sumida Japanese Restaurant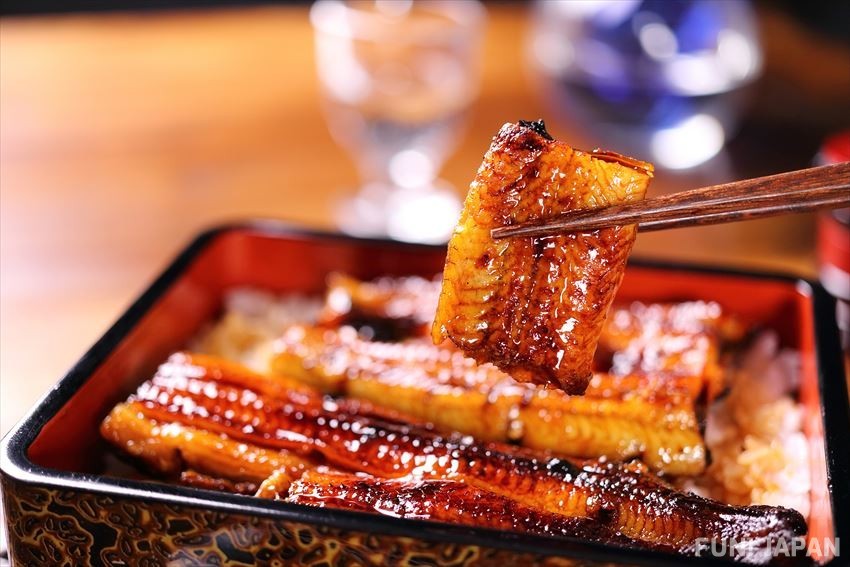 Using a recipe that has been passed down for over 200 years, Unagi Komagata Maekawa offers succulent eel dishes with a specialty in Kabayaki, which is boiled eel basted with their traditional sauce.

You can choose from their selection of main dishes, such as Unaju, which is eel on rice served inside a lacquer box or Eel Shirayaki, which is served with soy sauce mixed with a hint of Wasabi. Depending on what you order, the price can range from 4,000 yen upwards to 8,000 yen due to the high quality ingredients used at this restaurant.

Unagi Maekawa Komagata is open from 11:30am to 9:00pm with last order at 8:30pm. They are open every day and have an English menu available. It is recommended to make a reservation as the restaurant is often very busy due to its popularity!

Spot information
Spot name: Unagi Maekawa Komagata

Street address: 2-1-29 Komagata, Taito-ku, Tokyo 111-0043

Access: 2 minutes on foot from Asakusa Station, Exit A2

[Survey] Traveling to Japan
Recommend