All About Kasai Rinkai Park in Tokyo!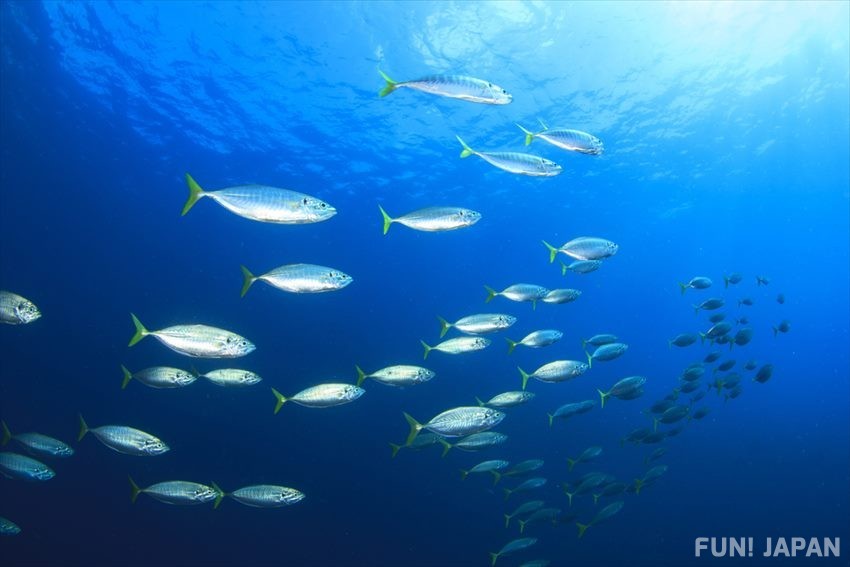 Take a quick break away from the city and come along to Kasai Rinkai Park (Kasai Rinkai Koen), located right next to Tokyo Bay and enjoy a bit of nature with beautiful sunset views! At Kasai Rinkai Koen, you can also find a wild bird sanctuary, an aquarium, and a giant Ferris wheel, so you will never run out of things to do! Let's go!
About Kasai Rinkai Park
Opening to the public back in 1989, Kasai Rinkai Koen is once of the largest parks in Tokyo to sit right along the Tokyo Bay. Though it may not seem so today, the park was actually built on land that was reclaimed from the bay to help preserve the nature of the area.

At Kasai Rinkai Park, you can find plenty of things to see and do as you take a break away from the concrete jungle of Tokyo. There are many walking trails to enjoy the scenery, which is especially beautiful during the cherry blossom season.
There is also an aquarium on-site that showcases fish and birds from oceanic environments all around the world and a Ferris wheel that offer a great view of Tokyo. The Ferris wheel is the second tallest Ferris wheel in Japan and shines in the evening with beautiful lights and colors!
Spot information
Spot name: Kasai Rinkai Koen

Street address: 6-2 Rinkaicho, Edogawa-ku, Tokyo 134-0086

Access: 2 minutes on foot from Kasai Rinkai Koen Station

Kasai Rinkai Koen Aquarium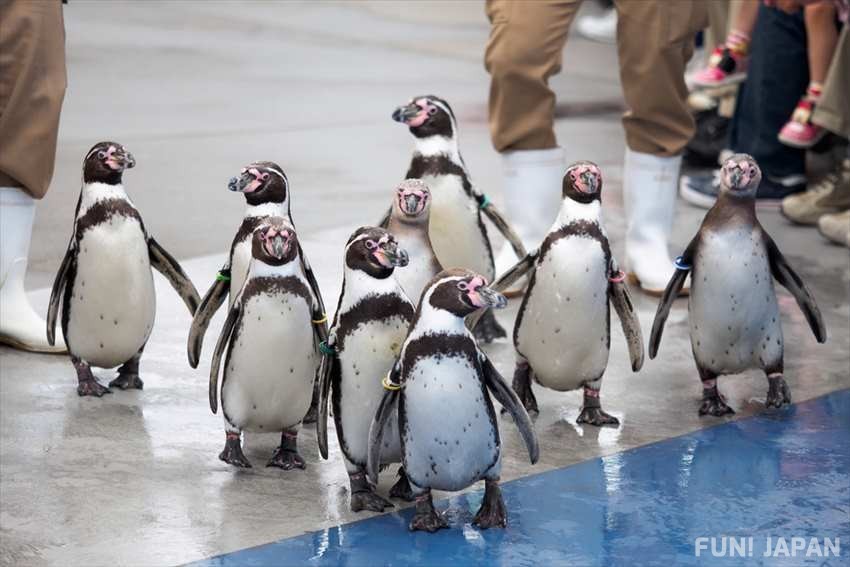 Also known as the Tokyo Sea Life Park, this aquarium is located right inside Kasai Rinkai Koen! Here, you can learn more about aquatic life from all around the world and look at sharks, penguins, and tropical fish up-close!

The Tokyo Sea Life Park aquarium is open from 9:30am to 5:00pm every day, with tickets and entry available until 4:00pm. They are closed every Wednesday, though if Wednesday is a holiday, they will close on Thursday, and from December 29th until January 1st.
Admission to Tokyo Sea Life Park is 700 yen for adults ages 16 to 64, 350 yen for seniors ages 65 and up, 250 yen for students ages 13-15, and children ages 12 and under can enter for free! Free admission to the aquarium is also available on October 10th for the aquarium's anniversary, May 4th for Greenery Day, and October 1st for Tokyo Citizens Day.
Spot information
Spot name: Tokyo Sea Life Park

Street address: 6-2-3 Rinkaicho, Edogawa-ku, Tokyo 134-8587

Access: 4 minutes on foot from Kasai Rinkai Koen Station

Kasai Rinkai Koen Night Marathon
The Kasai Rinkai Koen night marathon is a half-marathon that takes place in the evening and usually on a Saturday night. It starts off at the park itself and there are usually around 1,000 participants. During the race, you can view the lights from neighboring Tokyo Disneyland as well as many fireworks!

The marathon usually starts around July and the application period is around February to May of the same year. It is run by the Sportswiz Executive Committee and registration can be made online. So, make sure to check out the official page for the next night marathon!
Kasai Rinkai Koen Sakura Blossoms
Just like other major parks in Tokyo, it comes to no surprise that you can find many beautiful cherry blossoms at Kasai Rinkai Koen. You can find a good variety of cherry blossoms at the park during the Spring season and enjoy a nice cool breeze from the ocean at the same time!

Kasai Rinkai Koen Station
Kasai Rinkai Koen station opened in 1988 along the JR EAST Keiyo line that connects Tokyo with Chiba prefecture. Being located very close to Kasai Rinkai Koen, it's an ideal station to head to whenever you want to go to the park. Please be aware though, that only the local service stops at this station and the express trains do not.

Spot information
Spot name: Kasai Rinkai Koen Station

Street address: 6-3 Rinkaicho, Edogawa-ku, Tokyo 134-0086

Access: Serviced by the JR Keiyo line

[Survey] Traveling to Japan
Recommend