Fashionable Shopping in Omotesando that You Could Enjoy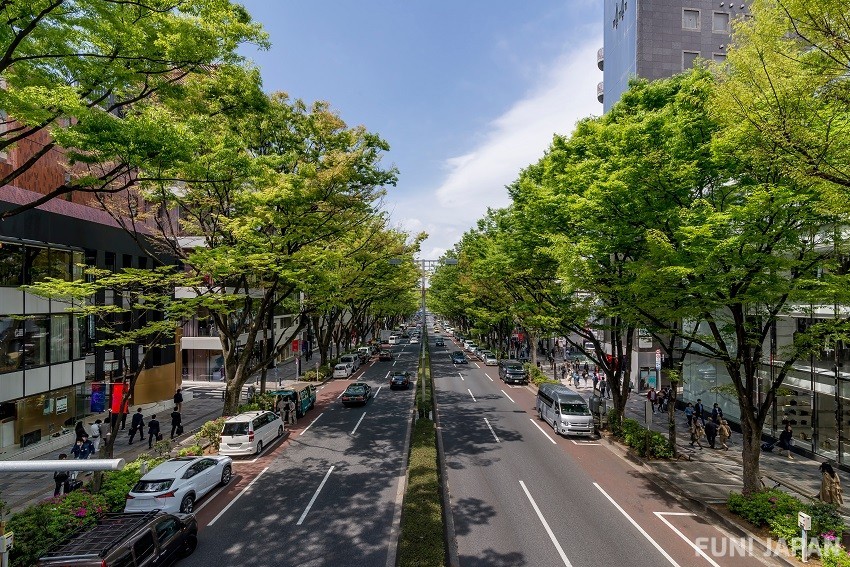 Omotesando is well known as one of the world's fashion hub, which is why you can find various fashion styles in one city, from the kawaii Harajuku style to the refined, elegant looks of the modern fashion. Let's enjoy shopping in Omotesando.
Harajuku and Omotesando Shopping
Harajuku attracts all sorts of youngsters. The wide variety of fashion styles in Harajuku's Takeshita street and affordable prices are very appealing. Additionally, there are fun places for them to hang out, such as Dream Station JOL Harajuku and other cafes.

Spot Information
Spot name: Dream Station JOL Harajuku

Street address: Sorado Takeshita Street 2F, 1-8-2 Jingumae, Shibuya-ku, Tokyo 150-0001 

Access: From Harajuku Station, it takes 5 minutes to reach the location.

Malls such as Shibuya 109 is only a station away from Harajuku is popular amongst schoolgirls and fashion enthusiasts in their 20's, while Hikarie is a shopping complex which appeals to young Japanese career woman. If you love lolita or gothic clothes, you must visit Laforet HARAJUKU, which houses many gothic-lolita fashion stores and other fashion styles.
Other than modern, elegant clothes, there are also vintage clothing stores where durable, comfortable choices of clothings made of leather and plaid sold in Harajuku. At stores like FLAMINGO, CHICAGO or BerBerJin you can find preloved vintage western clothing priced around 5,000 yen, but prices vary according to brand, and there are clothes priced above 10,000 yen.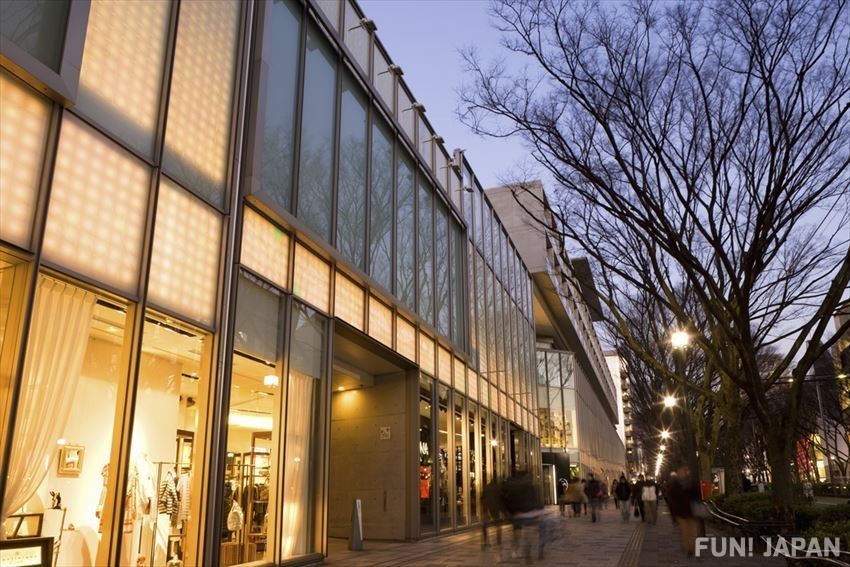 Shopping in Omotesando is very different from Harajuku as the atmosphere and crowds are different. Instead of giggly groups of girls holding crepes and teenagers, you can expect a more mature crowd in pastel or neutral-colored clothings.
Shopping in Ginza District Versus Omotesando Street
If you valued according to what you wear, then you would be worth more than a million yen in Ginza. Generally, Fashion in Ginza is elegant, expensive and eternal. You can expect to spend no less than ten thousand yen for an article of clothing at the high fashion stores in Ginza. The emphasis on simple, evergreen designs means you could wear those clothes for a long time.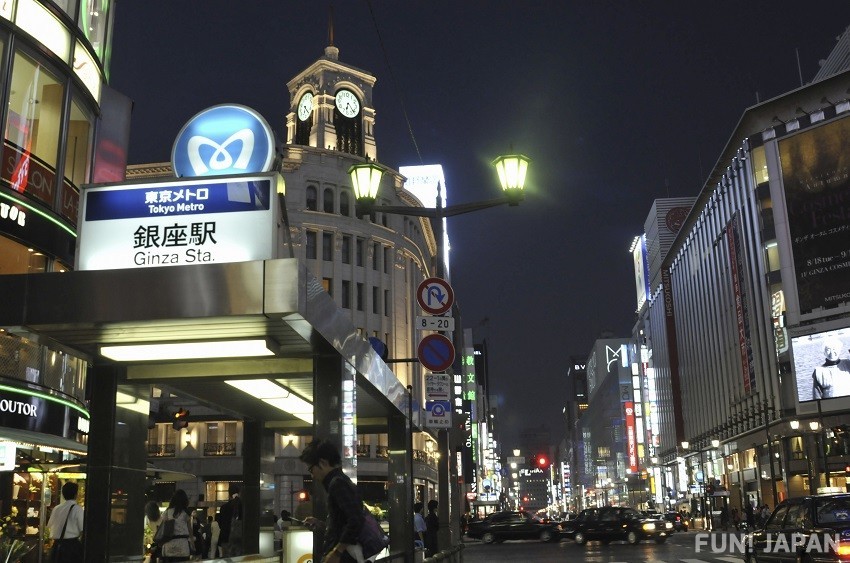 To find more affordable fashion stores, you may have to explore till you're in Yurakucho, which is next to Ginza. The options there are no less elegant, and their prices are more accessible for the regular folk. In recent years, more affordable brands have been opening stores in Ginza such as Shimamura and Uniqlo, so they are great places to shop too.
Compared to Ginza, the quality and price range for clothes in Omotesando, a high class fashion street, is also rather similar.
Large international brands line the street of Omotesando, and their store designs are all very eye catching, making it a wonderful experience to shop, or at the very least, a long window shopping session. Personally, I found the wide streets of Omotesando more beautiful than the busy and older Ginza district.
Spot Information
Spot name: Matsuya

Street address: 3-6-1 Ginza, Chuo-ku, Tokyo

Access: From Ginza Station (Ginza, Hibiya, Marunouchi lines), take the A12 or A13 exit and walk for around 7 minutes to reach Matsuya.

Omotesando Local Japanese Designer Shopping Guide
While big brands are easy to identify, you may not know many of the unique Japanese Designer brands in Omotesando.
There are a variety of fashion stores in Japan. For example, there are select shops (セレクトショップ) where several brands are sold under the same roof. Despite there being several brands, these shops usually carry items in the same style or taste, so you can mix and match items from different brands easily. A few that come to mind are BEAM or United Arrows. There are also brand shops (ブランドショップ) where only one brand is sold in the shop.
Besides that, there are also many recycle shops where preloved branded items are sold such as Mode Off and Don Don Down.
One shopping complex which you will no doubt see in Omotesando is Omotesando Hills. There are more than 70 luxury fashion stores such as Dolce and Gabbana, United Arrows, and Y3 in Omotesando Hills. You can easily spend the entire day there if you want to explore all of them.
Spot Information
Spot name: Omotesando Hills

Street address: 4-12-10 Jingumae, Shibuya-ku, Tokyo Prefecture. 150-0001

Access: Around a 2-minute walk from Omotesandō Station, the nearest exit is A2.

Omotesando Shopping Japanese Designs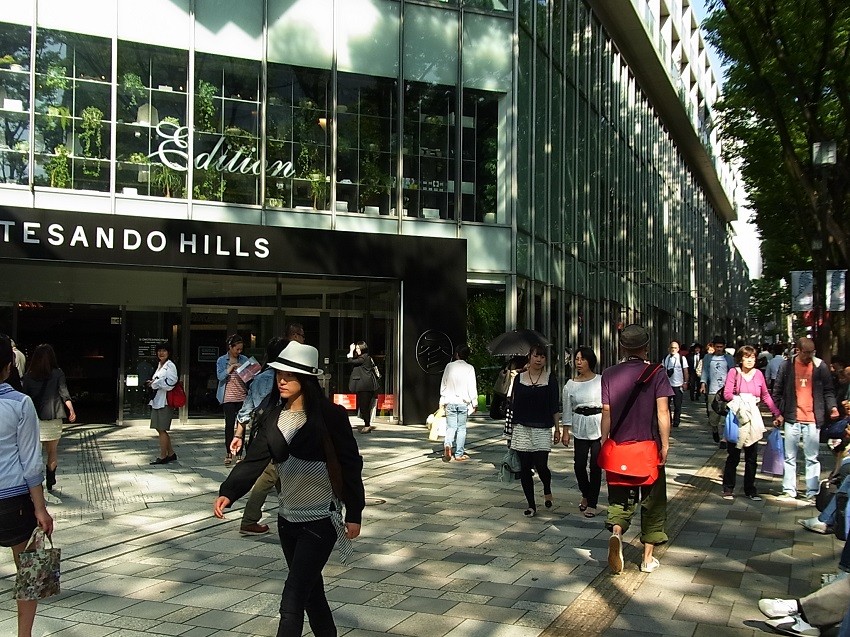 Since there are so many international brands in Omotesando, it may take you some time to discover brands which are more Japanese in design than the Western style. Here are a few Japanese fashion stores you could shop at.
Maison Kitsune
Maison Kitsune is a music label and a fashion collaboration between the musician Gildas Loaëc and Japanese architect Masaya Kuroki. Being one of a famous fashion brands in Japan, clothes at Maison Kitsune combines parisian beauty with Japanese aesthetics for a fresh look.

Store information
Spot name: Maison Kitsune

Street address: 3-15-13 Minami Aoyama, Minato-ku, Tokyo 107-0062

Access: A 3 minute walk from the A4 Exit of Omotesando Station.

Alice and the Pirates
When it comes to affordable Japanese lolita fashion, you will want to check out Alice and the Pirate which is in Laforet Harajuku, a short walk from Omotesando Station. Lolita fashion in Japan is mostly influenced by European fashion styles, but now can be said to be one of the popular subculture in Japan, and is widely recognized as a unique Japanese fashion. Lolita fashion is for those who are willing to spend. A dress alone can cost up to 20,000 yen. Simpler dress designs may cost around 4,000 yen.
Store information
Spot name: ALICE and the PIRATES

Street address: B1.5F Laforet Harajuku, 1-11-6 Jingumae, Shibuya-ku, Tokyo 150-0001

Access: A 4-minute walk from Harajuku Station.

[Survey] Traveling to Japan
Recommend