4 Wonderful Things to Try at Yebisu Garden Place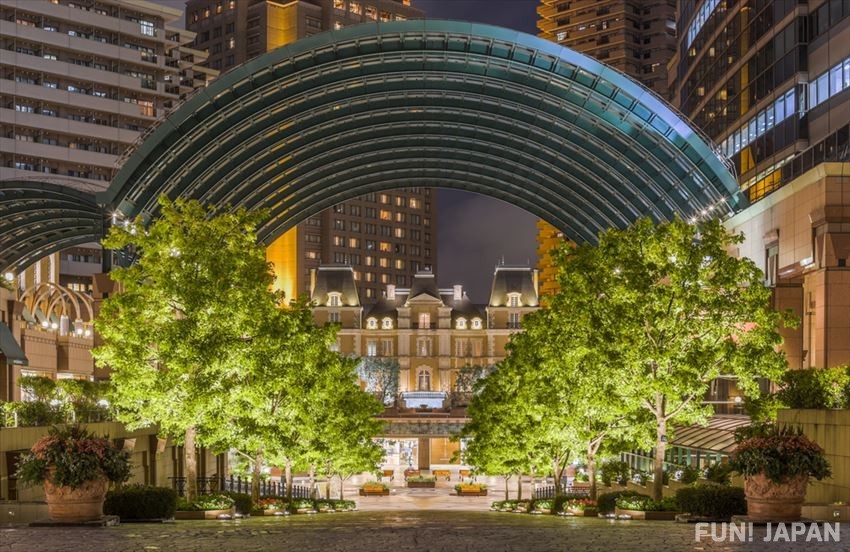 The Yebisu Garden Place is a shopping area and cultural centre in Ebisu, and it is popular as a dating spot. After a relaxing walk, you could also shop at Mitsukoshi with your beloved. Plus, Shibuya, a fashion hub in Tokyo, is only one train stop away from Yebisu Place Garden.
Visit the Yebisu Garden Place Beer Museum
Yebisu is the birthplace of Yebisu Beer, and the former place of the Yebisu Beer Brewery. Thus, it wouldn't be out of place to find the beer museum in Yebisu. For beer enthusiasts, not only would you know more about beer, you'll also be able to enjoy tasting beer at the museum. If you and your beloved both share a love of beer, this spot is a must-visit for your trip.
A tour of the museum is 500 yen and includes two servings of beer. You can also enter it for free, but beer tasting is 400 yen. You can sample four types of beer here. Kanpai!
Go Up the Yebisu Garden Place Tower
The Yebisu Garden Place Tower is 39-stories tall, and you can take catch a glimpse of Tokyo from above for free inside the Sky Lounge.

Dine at Yebisu Garden Place Restaurants
Le Château Restaurant Joël Robuchon
If you are seeking to impress someone or want to make a lifetime commitment to someone and looking for a place to do it, go all out and make a reservation at Le Château Restaurant Joël Robuchon. A replica of Louis XVI French château, the building houses three Michelin-starred restaurants.
L'Atelier de Joël Robuchon (2 stars), La Table de Joël Robuchon (2 stars), and Le Château de Joël Robuchon (3 stars). A set meal at this exquisite, high class restaurant starts from 5,200 yen, not inclusive of service charge. If you'd like a casual setting, try the La Table de Joël Robuchon on the second floor.
Yebisu Garden Place Tower
For those who are picky, you could dine at the 38th or 39th floor of Yebisu Tower. Many of their restaurants feature international meals such as Longrain, Lucis Garden, Bocciano or South. There is a wide variety of restaurants at the tower: Italian, Chinese, French, you name it, they have it.
See the Yebisu Garden Place Illumination
Every year, the Yebisu Garden Place is lit up during festive seasons. The Christmas Illumination starts around November 3 and ends around January 8. Tons of couples and families will be walking up and down the streets.
The one thing which you shouldn't miss when you're at Yebisu Garden Place is the Baccarat Chandelier. Known as the "Baccarat Eternal Lights" event, the beautiful sparkling crystal chandelier is the focal point. A coloured crystal in the colour of Baccarat's brand, red, is somewhere in the chandelier, which has 250 lights and 8472 crystal parts.
There is also skating available at the venue, but limited to winter only. Visiting Yebisu in winter is a must as part of the Tokyo Illumination Night Time Tour!
Spot information
Spot name: Yebisu Garden Place

Address: 4-20 Ebisu, Shibuya-ku, Tokyo 150-0013

Access: Take the train to Ebisu Station, from there, take the East Exit then walk from the station via the Sky Walk bridge for around five minutes.
Don't all these fun places make you want to go out for a trip? Come to Tokyo and experience Yebisu in the winter for all the unforgettable, unique events! 

Read other articles related to Tokyo✧
[Survey] Traveling to Japan
Recommend