2 National Museums in Tokyo that you should visit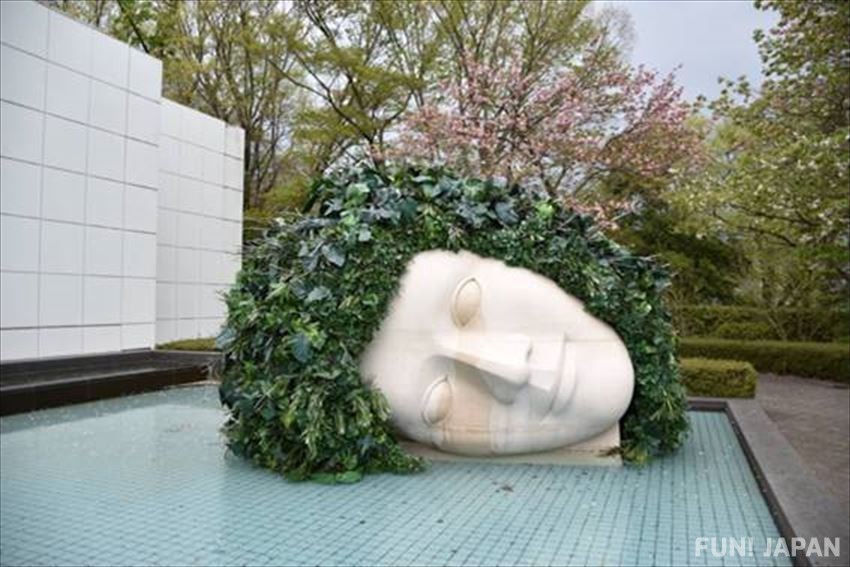 Tokyo National Museum and National Museum of Modern Art Tokyo are important places to enjoy traditional Japanese artworks. The National Museum's collection ranges from ancient paintings to the weapons such as swords and daggers. You can also enjoy the museums garden and the surrounding Ueno Park area. National Museum of Modern Art houses an important collection of modern and contemporary art. From Yokoyama Taikan to avant-garde artworks, a wide range of works is shown to the audience.

Tokyo National Museum
The first art museum in Japan
In 1872, the first exposition in Japan also marked the inauguration of the Tokyo National Museum, which has the longest history among any Japanese museums. The Museum's collection houses approximately 110,000 items of important cultural properties, which are a wide range of art treasures from ancient to modern times. The Museum also organizes several special exhibitions which display a variety of Japanese and Oriental artworks including paintings, sculptures, swords and armour, and even artworks from abroad. 

Besides the main building, there are many highlights that are also worth visiting.
There are four group of buildings divided by different themes. In addition to Honkan (main building), there are also 3 buildings: artefacts from the Stone Age to Modern times exhibited in Heiseikan; Toyokan features Oriental art from China, India and other regions in Asia; The Gallery of Horyuji Treasures exhibits the Japanese treasures from ancient periods. Moreover, the Museum's wonderful garden is worth seeing and the food offered by museum's café is delicious, so please spend some time to look around. 

Hours & Access

Ueno Park, where Tokyo National Museum is located, is a famous spot for cherry blossom. There are also various cultural facilities such as zoo and science museum. 
Opening hours: 9:30 - 17:00. Open until 21:00 on Fridays and Saturdays. Last admission 30 minutes before closing. 

Closed: Mondays and year-end holidays.

Spot information
Spot name: Tokyo National Museum

Street address: 13-9 Uenokoen, Taito-ku, Tokyo

 Access: 10 minutes' walk from Ueno or Uguisudani Station

National Museum of Modern Art Tokyo
Enjoy modern and contemporary art at National Museum of Modern Art Tokyo
National Museum of Modern Art Tokyo houses a large collection of Japanese modern and contemporary art; approximately 13,000 items including the artworks by the well-known Japanese painter Yokoyama Taikan. In addition to permanent exhibition, there are also an abundance of special exhibitions feature domestic and overseas artists, paintings and sculptures, avant-garde artworks and video works.

Crafts Gallery where glassware and industrial design work are displayed

Only 5-minute walk from the Museum, Crafts Gallery exhibits pottery, sculptures, glassware, metal work, textiles and other art crafts. There are many excellent industrial design works and graphic designs such as those by Alfons Mucha. The Western-style brick architecture itself is also a highlight. 

Hours & Access 

Takebashi, the nearest station to the museum, is next to the Imperial Palace. This is a place where trees and moats are developed and all year round many people enjoy jogging. It is an area where you can relax even in the city centre. 

Opening hours: 10:00 - 17:00. Open until 20:00 on Fridays and Saturdays. Last admission 30 minutes before closing

Closed: Mondays and year-end holidays

Spot information
Spot name: National Museum of Modern Art Tokyo

Street address: 3-1 Kitanomarukoen, Chiyoda-ku, Tokyo

Access: 3 minutes walk from Takebashi station, Subway Tozai Line

[Survey] Traveling to Japan
Recommend