Tokyo shopping guide! From cheap to expensive stuff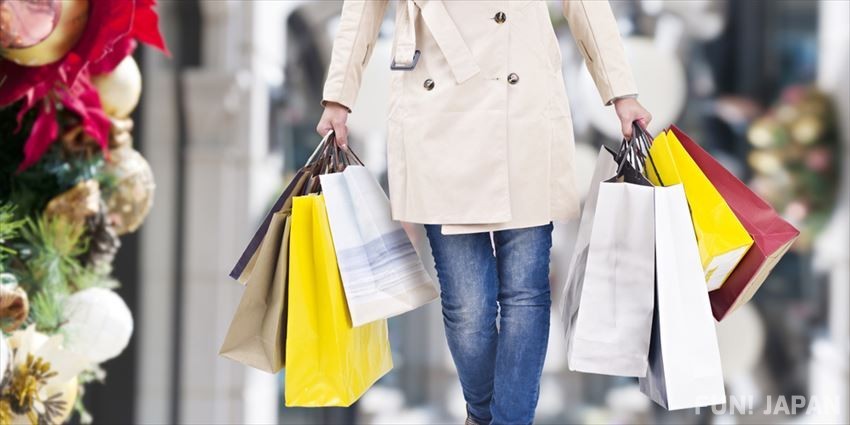 Tokyo, a shopping paradise that has everything you want! It always feels good to be able to shop for what you want efficiently in the limited time during a trip♪ So, this time we are going to share with you the shopping info in Tokyo, from expensive to cheap stuff, by category and area.
Tokyo Shopping Guide – Content 
Ginza

Odaiba

Shibuya

Shinjuku 

Go to department stores in Ginza if you are looking for high quality customer services and products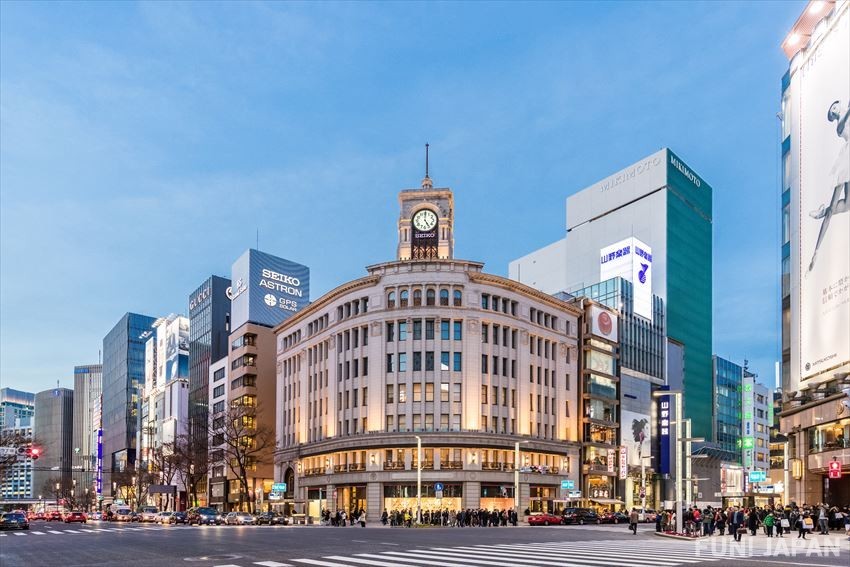 The Hotel Hyatt Centric Ginza Tokyo, which has just opened this year in Ginza, is located at a very good location for walking around. There are many department stores nearby such as the GINZA EXITMELSA which has Uniqlo GU, LOFT and LAOX stores, Mitsukoshi where GINZA SIX, Matsuya, duty-free stores are located at, Tokyu Plaza, etc.
What is special at the department stores are the very attentive customer services including detailed size measurement and enquiry about designs, and the high-quality products. The 1st floor sells cosmetics & jewelry, the middle floors groceries and fashions including children's goods, while at high floor restaurants, and at the rooftop facilities such as a garden and small playground. Also, don't forget the "Depa-chika (underground department)" which is the food store at basement.
Spot information
Spot name: Hyatt Centric Ginza Tokyo

Street address:〒104-0061 Tokyo, Chuo-ku, Ginza 6-6-7

Access: 3-minute walk from Tokyo Metro Ginza Station Exit B5, 7-minute walk from JR Yamanote Line & Tokyo Metro Yurakucho Station

Spot information
Spot name: Tokyu Plaza Ginza

Street address:〒104-0061 Tokyo, Chuo-ku, Ginza 5-2-1

Access: 1-minute walk from Tokyo Metro Ginza Line / Marunouchi Line / Hibiya Line Ginza Station Exit C2 / C3, 2-minute walk from Tokyo Metro Hibiya Line / Chiyoda Line / Toei Subway Miita Line Hibiya Station Exit A1, 4-minute walk from JR Yamanote Line / Keihin Tohoku Line Yurakucho Station Ginza Exit 

Odaiba's shopping malls for cheap shopping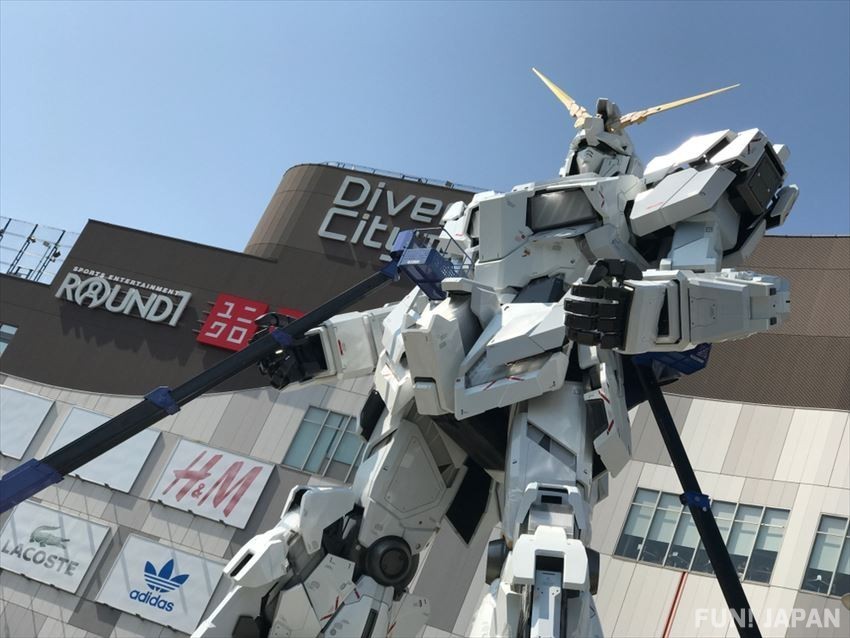 In Odaiba, there are many representative big shopping malls like Daiba City, Venus Fort and Aqua City. Entertainment facilities such as cinema, game centers, Legoland, etc. are all attached to the malls. You can relax and spend longer time here.
In addition to stores that sell goods at reasonable price such as 100 yen shops, convenience stores, drugstores, outlets where goods are cheap, there are also large bookstores, outdoor wear and sport stores, pet shops, etc. It is a place where you and your family will never get bored.
Spot information
Spot name: Daiba City Toyko

Street address:〒135-0064 Tokyo, Koto-ku, Oumi 1-chome, 1-10

Access: Yurikamome Line: 5-minute walk from Daiba Station, Rinkai Line: 3-minute walk from Tokyo Teleport Station Exit B 

Shibuya, walk around and feel the "present" Tokyo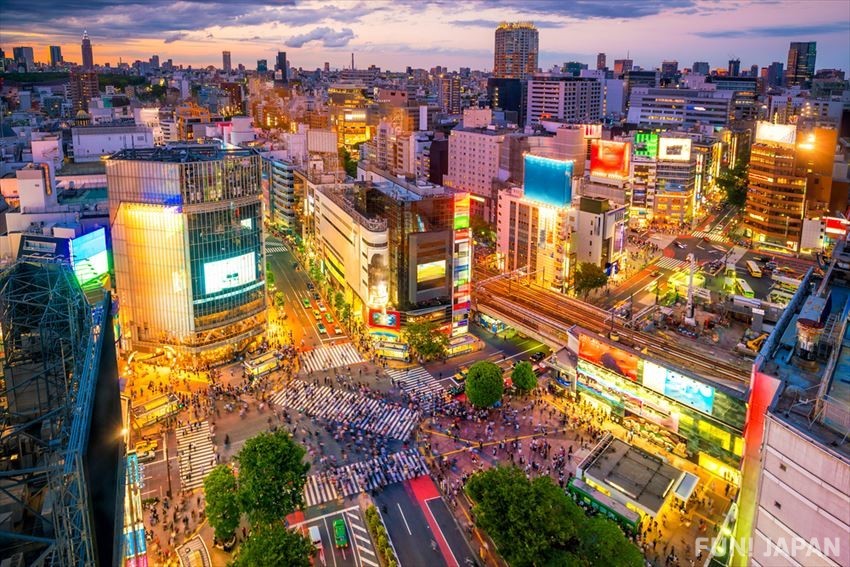 Shibuya, where the famous scramble crossing is located at, is a convenient place to go shopping at Harajuku and Omotesando that are within walking distance. The hotels here may be slightly expensive, but there are Shibuya 109, Tokyu Hands, Kiddy Land and other shops that are popular to the teens. In addition, a little further from here is Omotesando where one can find many world top brands and Tokyo brands' flag stores.
If you are a fashion addict, there are many boutiques that you will get so excited even just by looking at them. It is suitable for an "adventurous" walk to look for stores that suit you. Futhermore, at the Omotesando Hills where all the branded boutiques can be found in this big building, you can shop quite efficiently here.
Spot information
Spot name: Kagetsudo Omotesando Hills

Street address: 〒150-0001 Tokyo, Shibuya-ku, Jingu-mae, 4-chome, 12-10

Access: Tokyo Metro Ginaza Line / Chiyoda Line / Hanzomon Line: 2-minute walk from Omotesando Exit A2, Tokyo Metro Chiyoda Line / Fukutoshin Line: 3-minute walk from Meiji Jingu-mae Station Exit 5, 7-minute walk from JR Yamanote Line Harajuku Station Omotesando Exit

Around Shinjuku Station, many convenient stuff for tourists!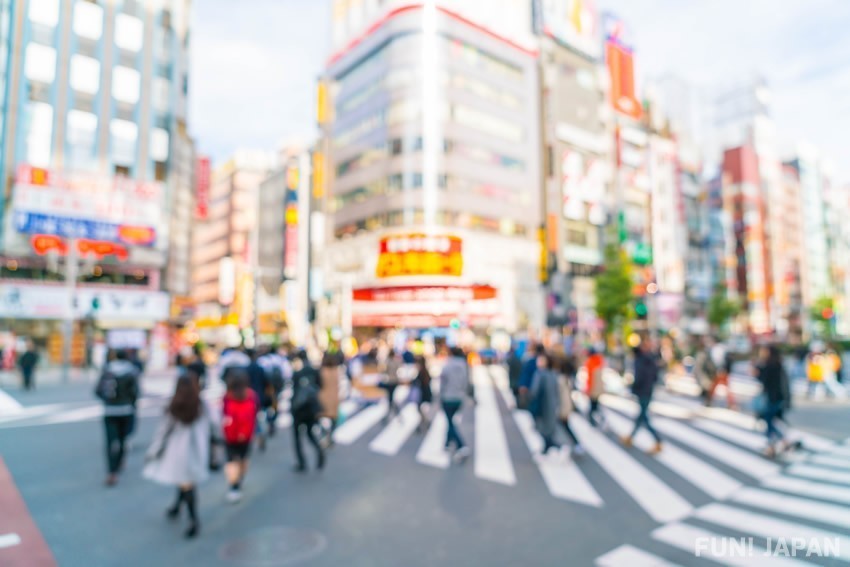 There are many city hotels which cost about 10,000 yen per night in Shinjuku. Located around the station are department stores such as Isetan, Takashimaya, Odakyu and Keio, as well as Bicqlo, a collaboration between Uniqlo and BicCamera, Yodobashi Camera, Yamada Denki, etc. In addition, there are also fashions buildings like Lumine and mylord which are directly connected to the station. Here you can enjoy a compact shopping. 

There are also the 24-hour Don Quixote which sells things rather cheaply, 100-yen store that has products like stationaries with Mt. Fuji design and small things, convenient stores and supermarkets that have matcha sweets, care products, seasonings, boil-in-the-bag food, etc. And for clothes, Uniqlo, GU and Muji, having a rich variety of sizes and types for everyone, are very convenient too.
Spot information
Spot name: Isetan

Street address:160-0022 Tokyo, Shinjuku-ku, Shinjuku 3-14-1

Access: Tokyo Metro Marunouchi Line / Fukutoshin Line / Toei Shinjuku Line: 2-minute walk from Shinjuku San-cho-me Station, 5-minute walk from JR Shinjuku Station East Exit

Spot information
Spot name: Don Quixote Shinjuku South East Store

Street address:〒160-0022 Tokyo, Shinjuku-ku, Shinjuku 3-chome 36-16

Access: 1-minute walk from JR Shinjuku Station, South East Gate Exit

What do you think? If you already have your shopping list, then you can decide on where to go to. It will then be easier to decide where to have your meal and café, and spend your day smoothly♪ 

[Survey] Traveling to Japan
Recommend