The Best Places to Visit in Japan in September!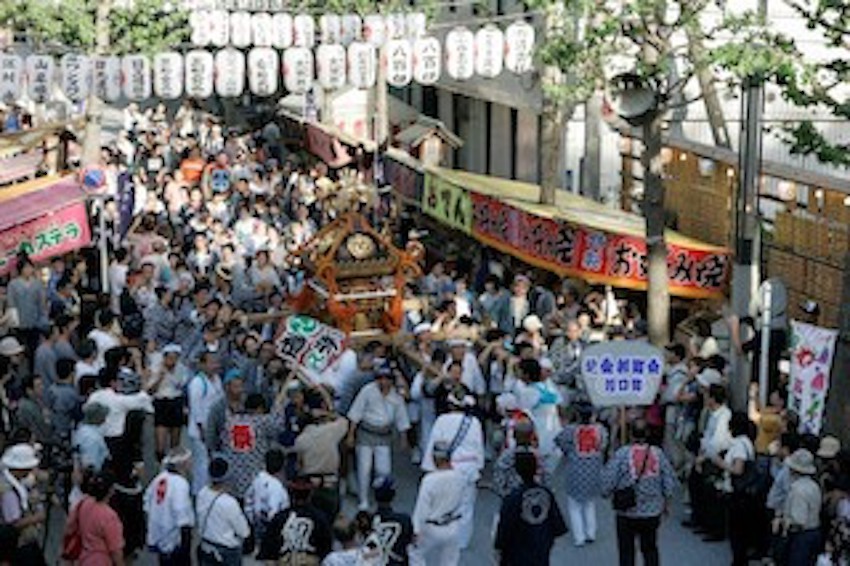 September is one of the best times of year to visit Tokyo, Japan. The Summer heat starts to cool down around this time and there are a lot of things to see and do. Let us show you some of the cool events, places, and things to do while visiting Tokyo in September!
The Traditional Festival "Daradara Matsuri" - Daimon
September 11th - 21st, 2019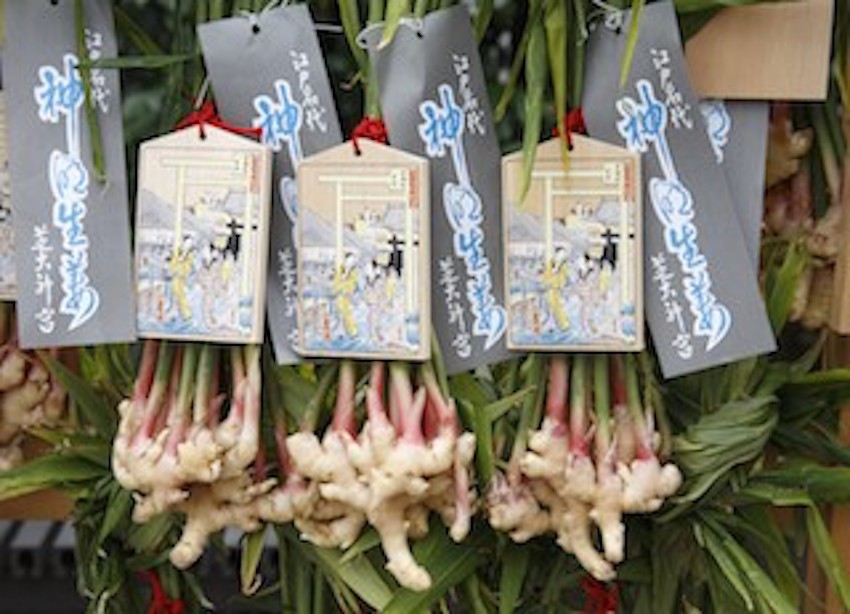 Shiba Daijingu, a shrine with more than 1,000 years of history, holds this 11-day autumn festival every year. The festival boasts a gathering of more than 20 portable Mikoshi shrines. During the festival, ginger root is sold for good luck. Japanese believe eating ginger will bring you good health.
Access: A 1-minute walk from Daimon Station on the Oedo Line, a 5-minute walk from Onarimon Station or Shibakouen Station on the Mita Line, or a 10-minute walk from Hamamatsucho Station on the JR Yamanote Line or Keihin-Tohoku Line.
Nezu Shrine Festival – Nezu
September 21st – 22nd, 2019
Take a break from the city and enjoy a more traditional side of Tokyo at the Nezu Shrine Festival. Mikoshi will be out on display along with Japanese street food stalls. There are also plenty of beautiful, red torii shrine gates to walk through and admire.


Access: A 5-minute walk from the Nezu Station or Sendagi Station on the Chiyoda Line, a 5-minute walk from Todai-mae Station on the Nanboku Line, or a 10-minute walk from Hakusan Station on the Mita Line.
Sumo Autumn Basho – Ryogoku
September 8th – 22nd, 2019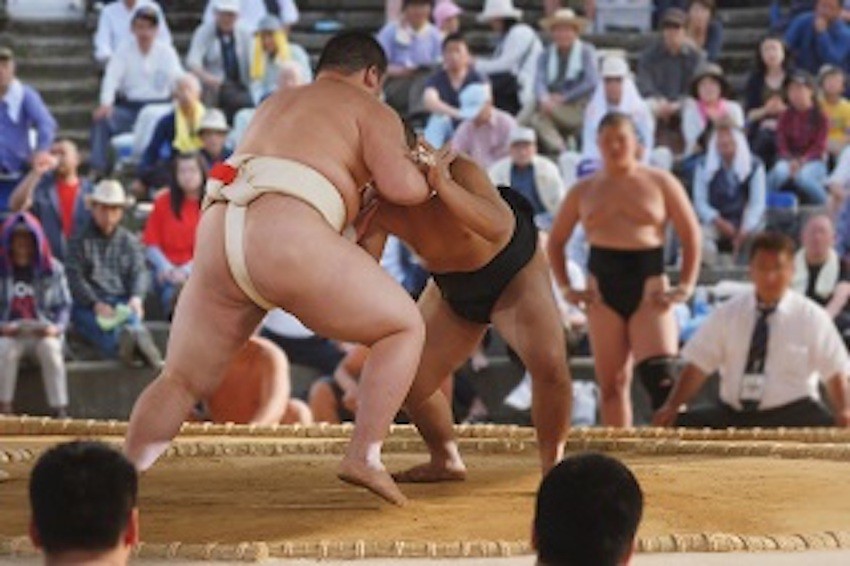 September is the perfect time to visit for lovers of Sumo! The last professional Sumo tournament of the year will take place over a 15-day period in Ryogoku near the center of Tokyo. It begins early in the morning and ends late in the evening, so you have a great chance to see some amazing matches!

Access: A 2-minute walk from Ryogoku Station's West Exit from the JR Sobu Line platform, or a 5-minute walk from Ryogoku Station from the Toei Oedo Line platform.
Tokyo Game Show - Makuhari Messe
September 14th – 15th, 2019
Makuhari Messe is a convention center located a mere 45 minutes from central Tokyo. The locale has hosts plenty of events throughout the year, but if you go during September, you can check out Tokyo Game Show!
Tokyo Game Show lets visitors check out the newest and hottest games before their actual release date! You can also visit the shops inside to pick up some cute merchandise from your favorite video game series. The event can get very crowded, so we recommend going early!

Access: A 5-minute walk from Keihin-Makuhari Station on the JR Keiyo Line.
ECO EDO Nihonbashi Art Aquarium 2019 ~Edo, Coolness of Kingyo~ & Night Aquarium
July 5th – September 23rd, 2019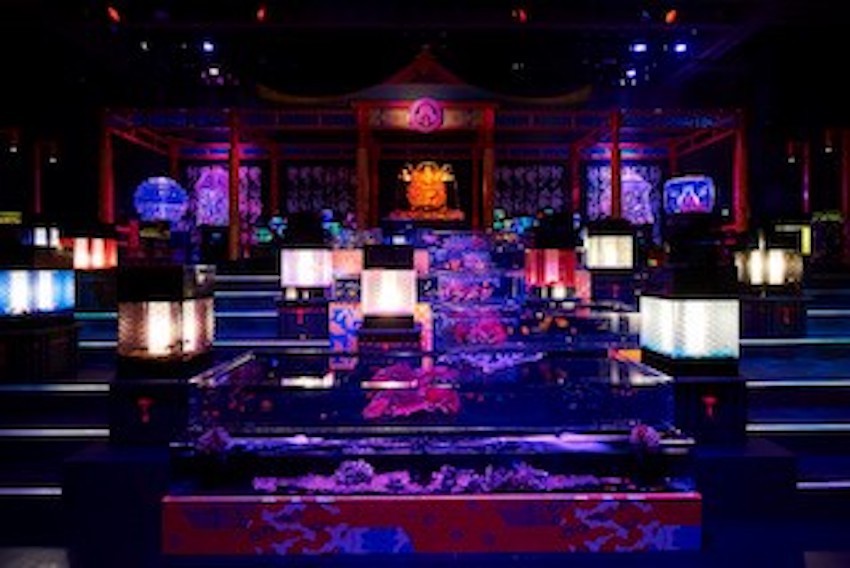 This attraction, which has enjoyed continued success since it began in 2011 at Nihonbashi Mitsui Hall, will be making its final run this year. The space truly emulates its ART AQUARIUM concept through its popular three part giant goldfish bowl series. Oiran, Oh-Oku, Cho-Oiran, and Lotusrium, an impressive lotus motif piece approximately 4 meters squared in size, will all be displayed in the same event space, along with representative artworks from past exhibitions that were created as a compilation. More than 10,000 goldfish adorn the various artworks, making this the largest goldfish-themed art exhibition ever.

Guests can also enjoy the exhibition sights with a glass of sake or signature event cocktail in hand from 7:00 pm daily during the Night Aquarium. The exhibition hosts traditional Japanese art as well as special performances by some of Japan's top artists and DJs on the weekends when the space transforms into a cutting-edge club lounge.

Spot information
Location: Nihonbashi Mitsui Hall

Hours of operation: 11:00 am - 11:30 pm(final admission 11:00 pm)

Access: Higashi-Nihonbashi Station or Mitsukoshi-mae Station

Admission fee: 1,000 yen
Fukuro Matsuri – Ikebukuro
September 28th – 29th and October 12th - 13th, 2019
Japan is all about festivals! One of the most interesting festivals to take place in September is the Fukuro Matsuri that is held in late September in Ikebukuro. You can watch while hundreds of locals carry huge Mikoshi all throughout the streets. This event is full of chanting, music, and more!
At this festival, you can enjoy Japanese street food stalls which sell foods like yakisoba, takoyaki, and kakigori. Kakigori, or shaved ice, is a favorite for festival goers looking to stave off the summer heat as they enjoy festival games and dances!

Location: Ikebukuro Station area
Fireworks Aquarium by NAKED
July 13th – September 29th, 2019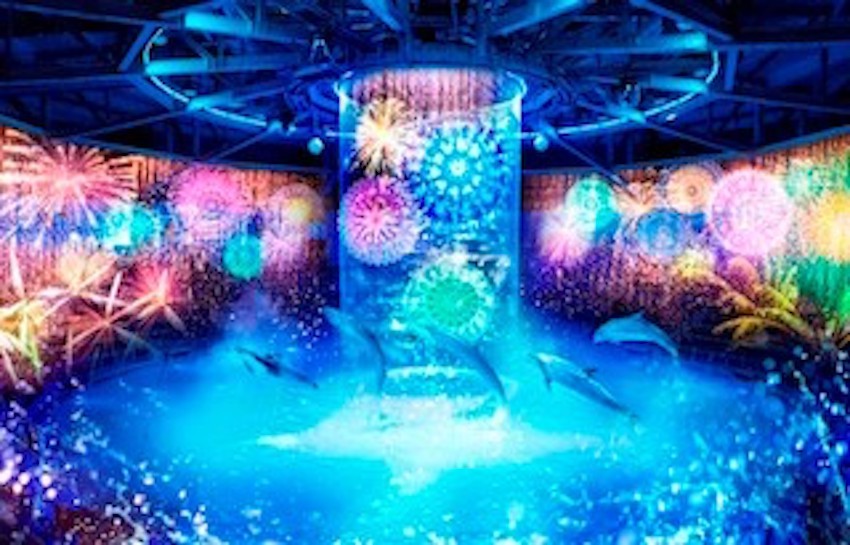 This exhibition boasts a collaboration between Creative Organization NAKED and Maxell Aqua Park Shinagawa to bring you a special fireworks show using projection mapping and digital arts. The Star Fireworks dolphin performance will dazzle you with digital fireworks, music, and lights as the dolphins beautifully dance in the water.
Guests can also enjoy other displays such as the Goldfish Fireworks, where cute goldfish guide you down a path of sparkling fireworks, or the Jellyfish Ramble, where jellyfish float gracefully through the water to a show of music and lights.
Spot information
Location: Fireworks Aquarium by NAKED
Hours of operation: 10:00 am - 10:00 pm (final admission 9:00 pm). Times may vary depending on date.
Access: Shinagawa Station via JR Lines
Admission fee: Adults (high school students or older) 2,300 yen, elementary/middle school students 1,200 yen, children (4 y.o. or older) 700 yen
Fireworks Festivals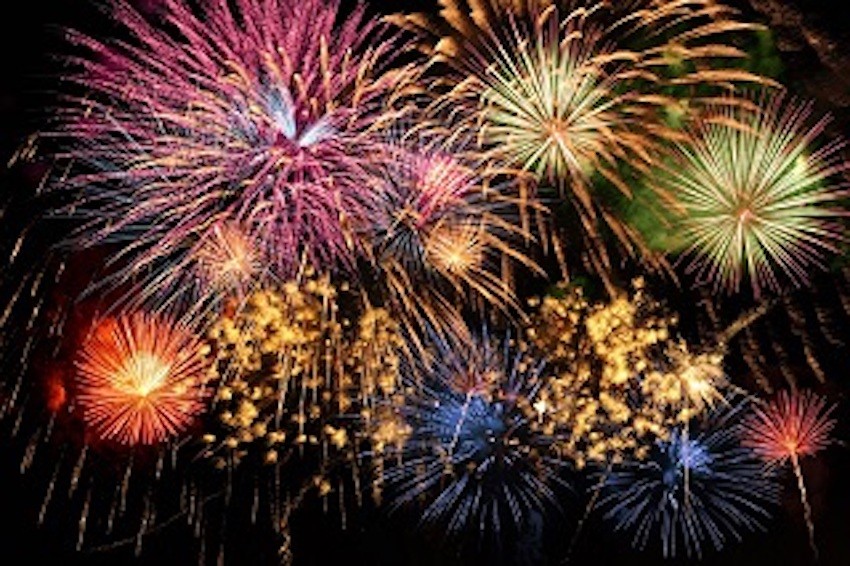 From summer to autumn, more than 1200 places all over Japan hold fireworks festivals. Guests are sure to be enthralled by the techniques of Japanese fireworks technicians and their unique fireworks designs. Here is the calendar and map of various fireworks festivals held from July to October in 2019. Enjoy summer in Japan to its fullest!
[Survey] Traveling to Japan
Recommend