Tokyo Tower – still a huge landmark of Tokyo
The Observatory of Tokyo Tower
Since the Tokyo Skytree opened Tokyo Tower got retired from the broadcasting task. However, Tokyo Tower is still a huge icon of Tokyo and has a lot of attractions that you have to visit once. Tokyo Tower was built in 1958 and its height is 333m. you can enjoy the Tokyo city view from the 150m high observatory and the 250m high special observatory. For 150m observatory, the ticket is 900 yen and you need to pay extra 700 yen for the 250m special observatory.
This is the view from the 250m special observatory. When the weather is fine, you can see the Skytree. It is worth to pay extra 700 yen to go up to the special observatory. The observatory is closed for renewal construction from Oct. 3, 2016 to Summer 2017, so you need to check the schedule if you are planning to visit.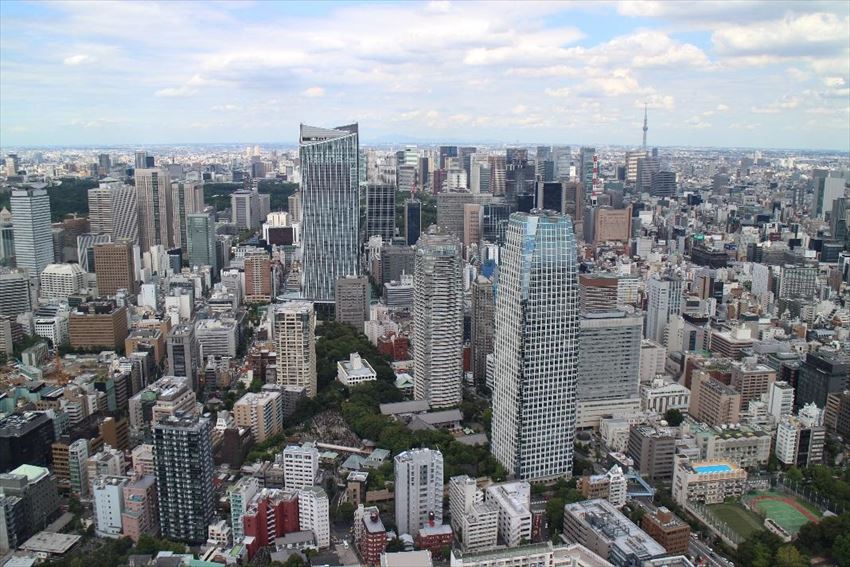 At night, Tokyo Tower would be lit up and sometime it would have special lighting with theme like new year, Valentin's, Christmas and other.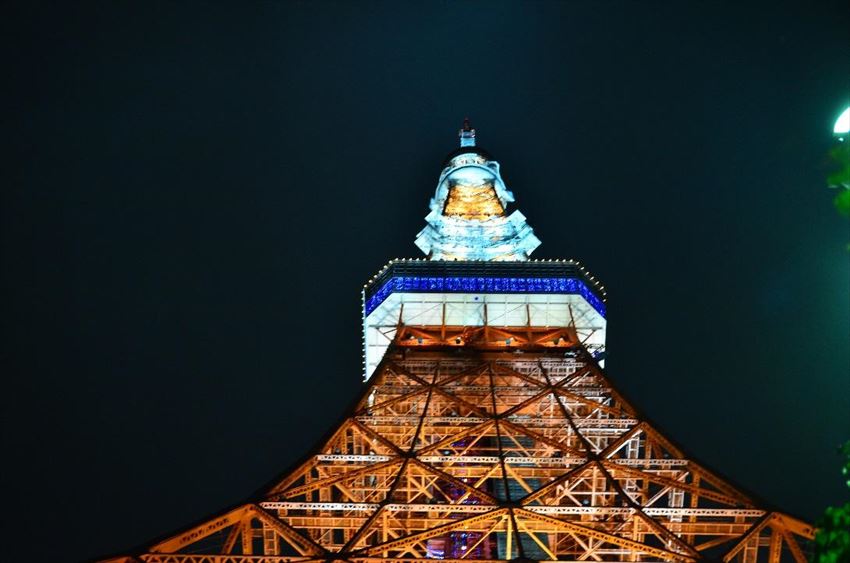 The observatory is open until 11pm so you would have enough time to enjoy night city view. You can feel how huge Tokyo is.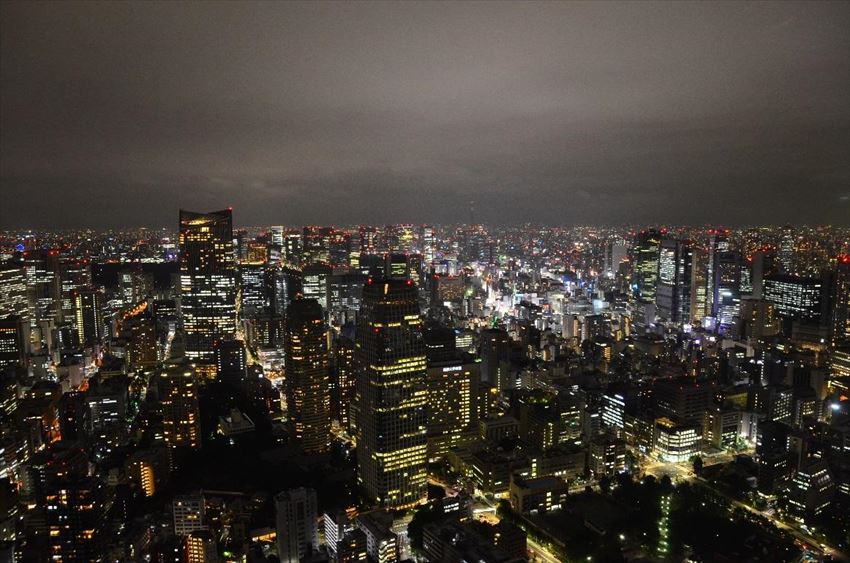 Noppon Brothers
They are mascot characters of Tokyo Tower named Noppon Brothers. The blue is big brother and the red is little brother.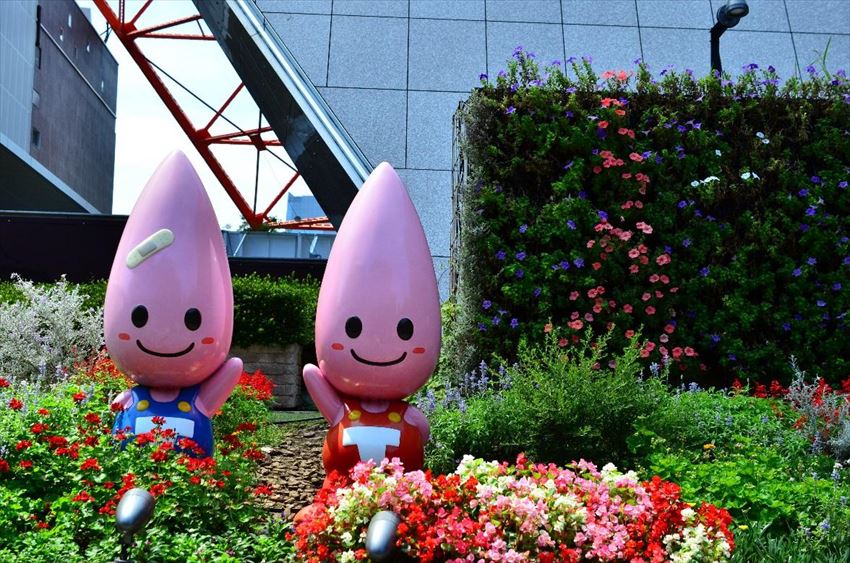 If you are lucky, you might have a chance to take a picture with them.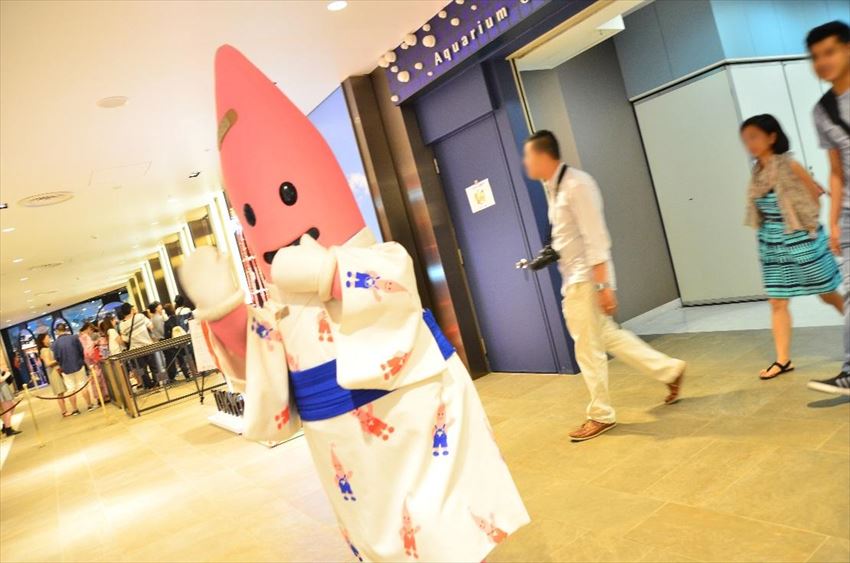 Foot Town
At 150m observatory, there is a café where you can have coffee, snacks, sweets and bottled alcohol. So not only enjoying the view, you can have fun time at 150m high. Also, in the building under the tower called "Foot Town", there are restaurants, souvenir shops, an aquarium, and now Tokyo One Piece Tower. Tokyo One Piece Tower is the large-scale theme park for the popular Japanese anime "One Piece".
Attractions in Tokyo Tower
New Tokyo Skytree is of course attracting with Soramachi Mall and the location near Asakusa. However, Tokyo Tower have also a lot of attractions. There are many spots that you can feel Japan around Tokyo Tower like Zojoji Temple, shrines and other. Not that fashionable like Skytree but Tokyo Tower area is where people's everyday life goes on, so it can interest you in different way. I am working near Tokyo Tower, so I feel like Tokyo Tower always watching me and cheering me up. When I feel down, I always go up the tower with my annual pass and enjoy the Tokyo city view. That heals me a lot. I would like you to feel the same way to visit Tokyo Tower.
[Survey] Traveling to Japan
Recommend