【2022 Edition】6 Matcha Flavored Souvenirs You Can Buy at Kyoto Station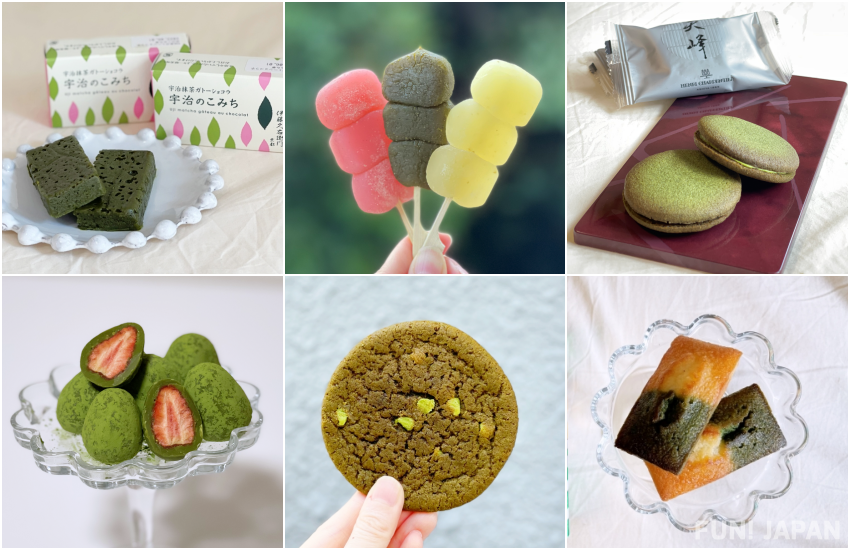 If you go to Kyoto, you definitely want to buy some matcha sweets. We've put together a list of the best, cute yet delicious matcha-flavored souvenirs that you can buy at souvenir shops inside Kyoto Station. There are also plenty of individually wrapped souvenirs that are easy to distribute to family, friends, and colleagues. What's best, some of them are sweets only available in Kyoto! Cookies, mochi, chocolate...consider your to-buy list sorted.

① The Matcha Crème Biscuit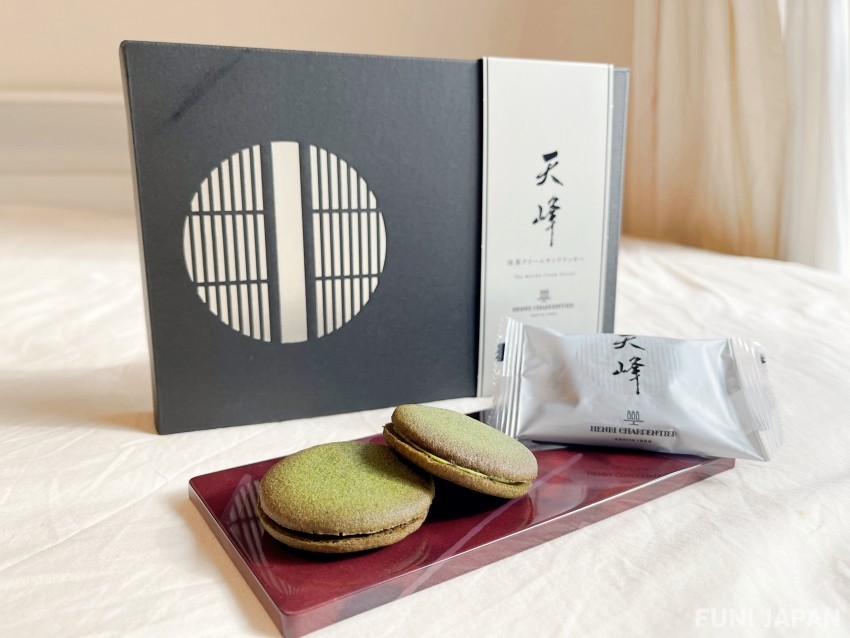 This first JR Kyoto Isetan-exclusive confectionery gift "The Matcha Cream Biscuit " is from the western confectionery brand "Henri Charpentier" born in 1969 in Ashiya, a luxury residential area in Hyogo Prefecture.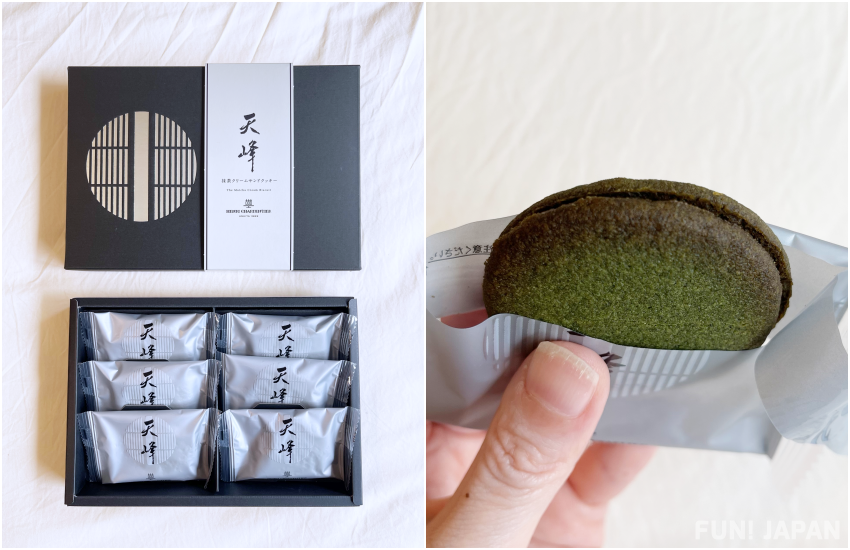 Uji Matcha "Tenpo" (天峰) made by the highest rank tea master for the purpose of "edible matcha" is ground with a stone mortar and used. Matcha tends to lose its flavor when baked or mixed with other ingredients, but this biscuit made with Tenpo retains the depth of the matcha's taste, so you can feel the original richness of matcha even in the sandwiched cream.

Henri Charpentier: The Matcha Crème Biscuit
6 pieces 972 yen, 9 pieces 1,458 yen, 15 pieces 2,484 yen
②Uji no Komichi Uji matcha gateau au chocolat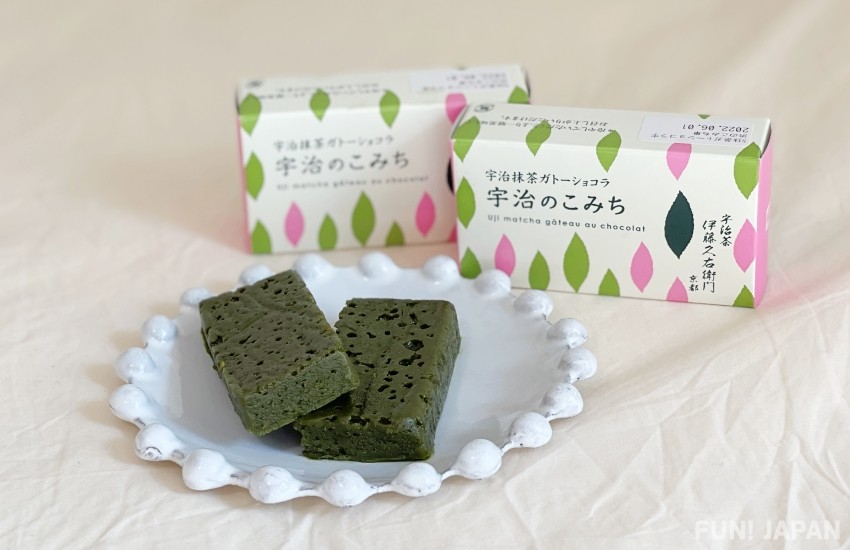 Gateau au chocolat is produced by "ItohKyuemon", a teahouse founded in 1832 that offers Uji tea in Kyoto. By poking small holes on the surface of the cake dough and pouring matcha chocolate in, a moist texture is archived with a rich taste of white chocolate. If you refrigerate it before eating, you can feel the sharp scent of matcha. If eaten at room temperature, it will have a smooth texture.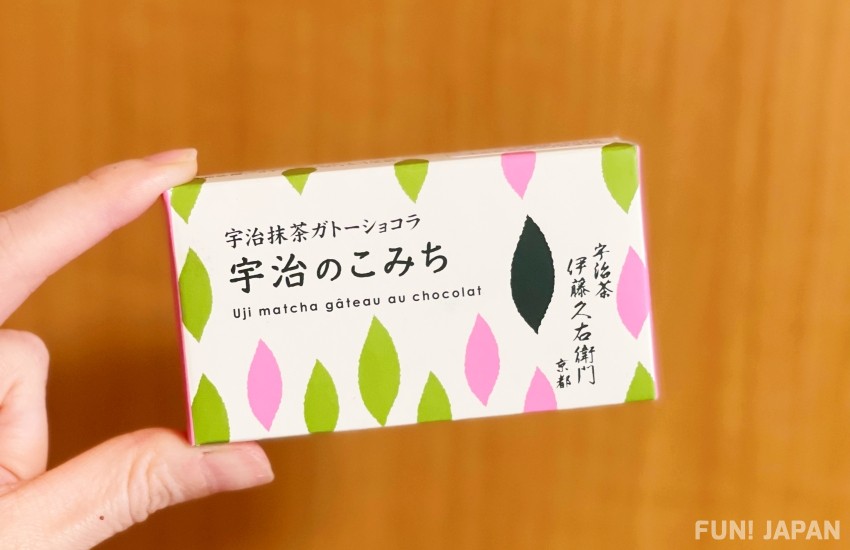 The package design is based on the image of a walking path in Uji, Kyoto, where tea fields and beautiful greenery spread wide. At Kyoto Station, they are sold individually, so you can buy as many as you need for souvenirs.

ItohKyuemon: 'Uji no Komichi' Uji matcha gateau au chocolat
Individual item 230 yen, 5 pieces 1,080 yen
③Uji Matcha Strawberry Chocolate Truffle Ochame-san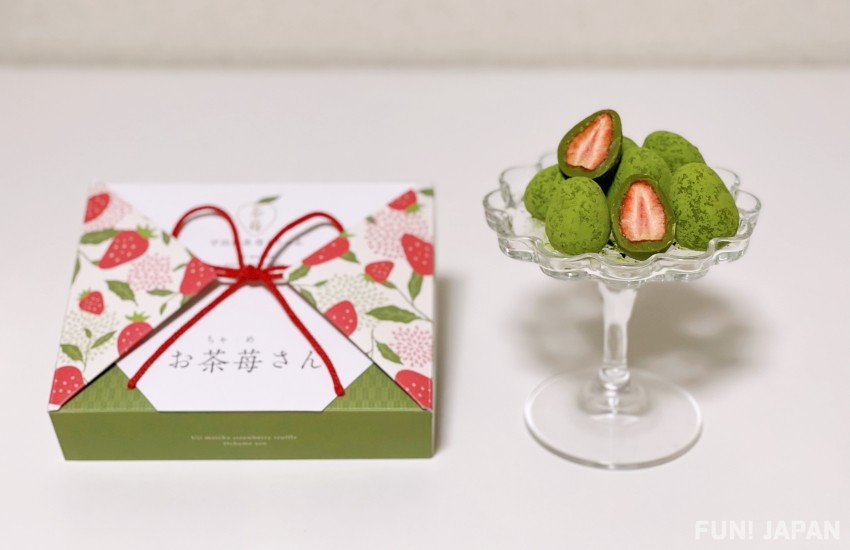 Uji matcha chocolate truffles made by ItohKyuemon, the same maker of Uji no Komichi, are cute masterpieces of chocolate-covered strawberries. The packaging is designed in the image of a traditional Japanese wrapping cloth called furoshiki, making it an ideal souvenir.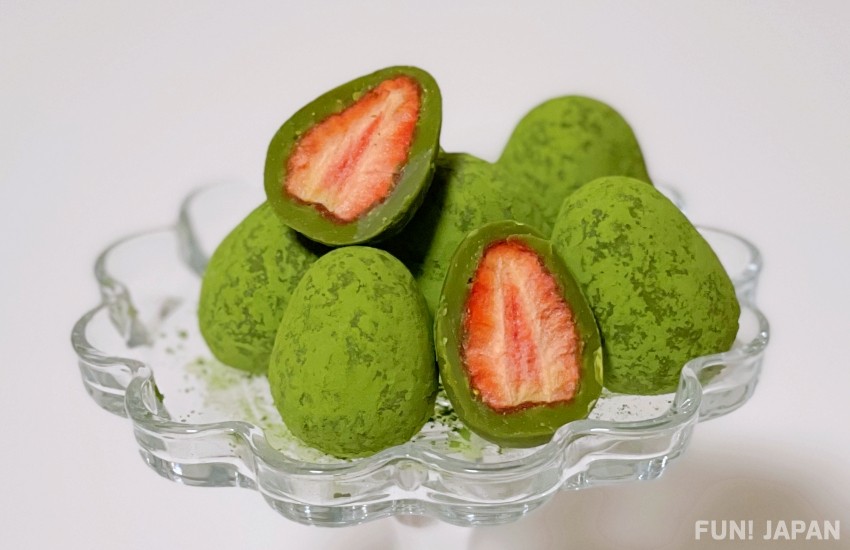 The bitterness of matcha and the refreshing sourness of strawberries make a perfect match. If you eat it with the matcha powder that comes with it, it will have even richer flavor. The brand is also committed to using 100% Japanese white chocolate.
Uji Matcha Strawberry Chocolate Truffle Ochame-san
④Bi-color Financier Kyo FRANCE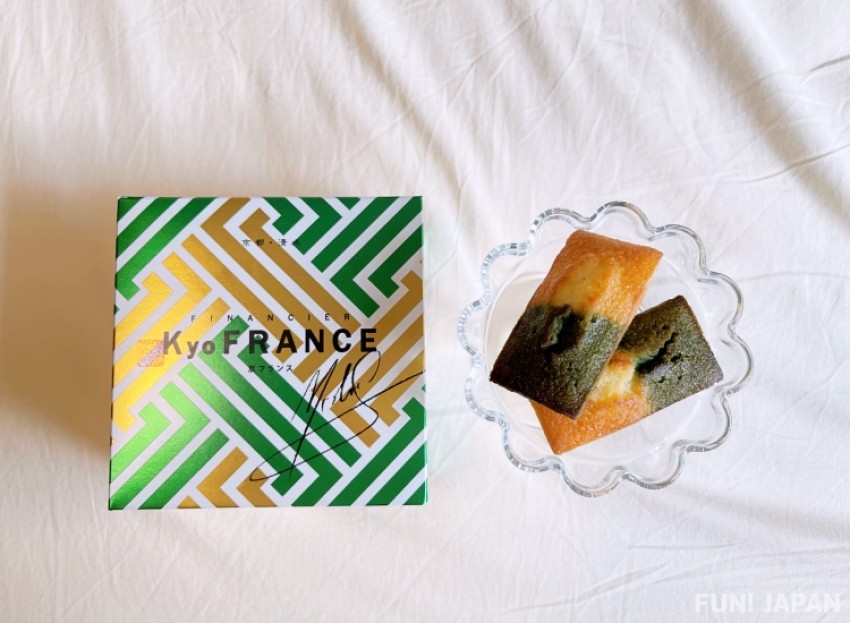 Financier is a baked confectionery born in France while this bi-color version is matcha/butter flavored. In fact, Kyoto, Japan and Paris, France are sister cities, and this souvenir was born to commemorate the 60th anniversary of the Kyoto-Paris Friendship Treaty (sister city).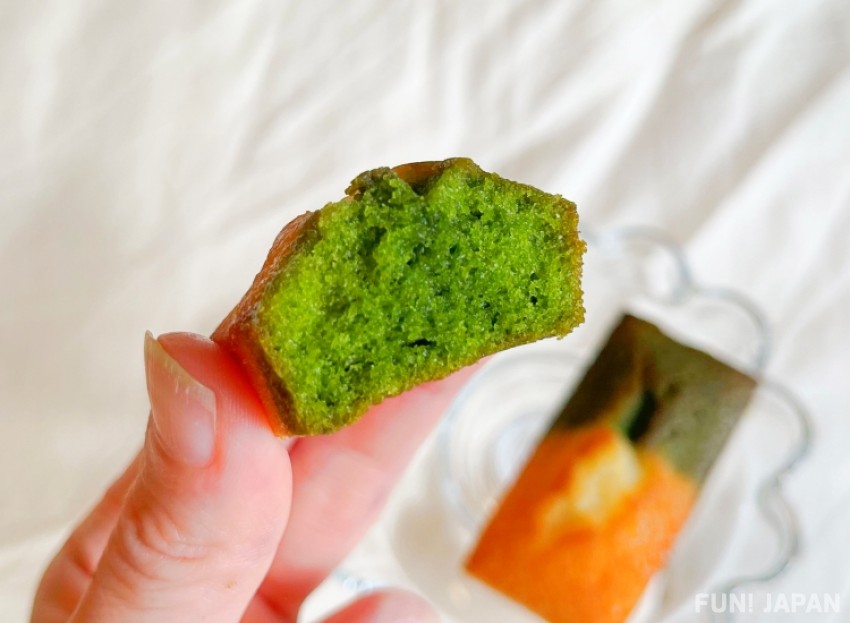 You can fully enjoy the rich taste of butter and matcha from the moist dough. Taste the wonderful harmony of Uji matcha from Kyoto and fermented butter from France that represents the amiable friendship between the two cities!
Bi-color Financier Kyo FRANCE
4 pieces 530 yen, 5 pieces 735 yen, 8 pieces 1,080 yen, 12 pieces 1,620 yen, 16 pieces 2,160 yen
⑤Kushi Warabi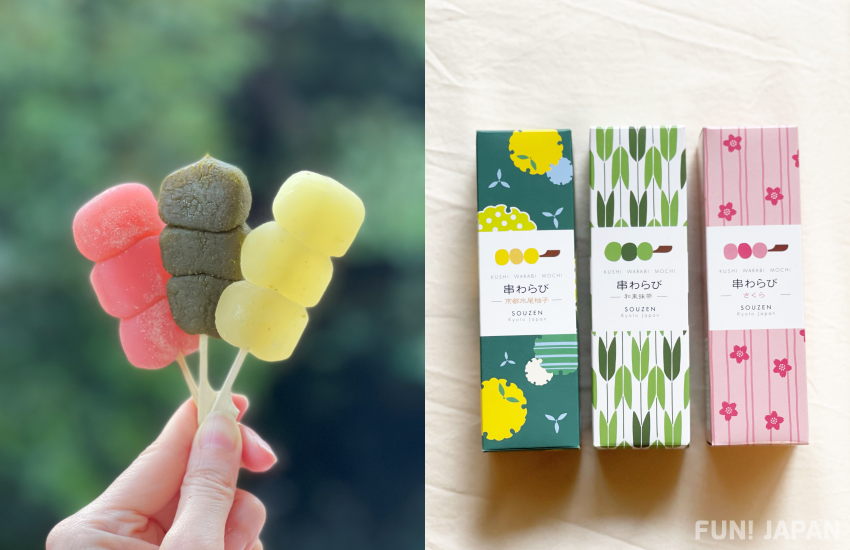 Warabimochi, made from warabi starch collected from warabi (bracken), is a traditional Japanese sweet that has been loved by all even the Japanese emperor for over 1,000 years. Kyonishijin Kasho Souzen, a Japanese confectionery shop in Kyoto, sells skewers of bracken-starch dumplings called "Kushi Warabi". The stylish individual packaging is not to be missed.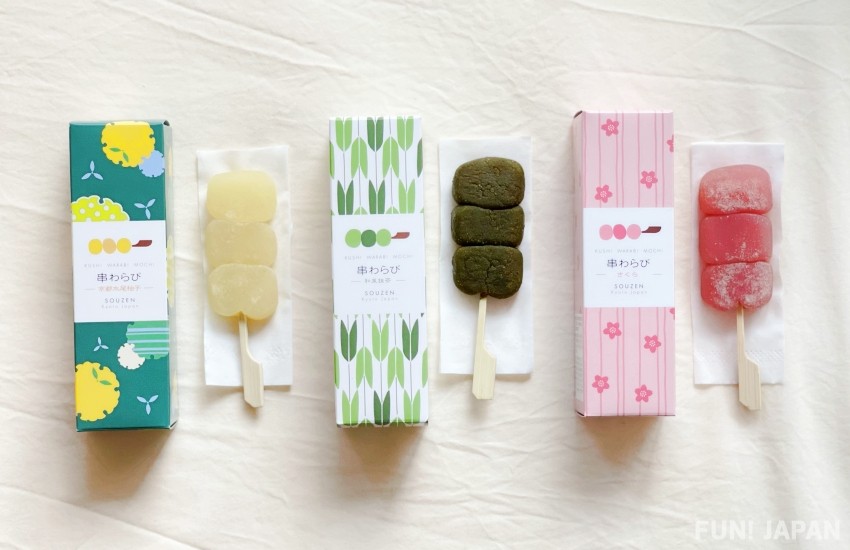 Beside matcha, there are seven flavors available: yuzu, cherry, hojicha, kinako (soybean flour), kurogoma (black sesame), and chocolate. Warabi mochi doesn't last long at room temperature, but Kushi Warabi can last up to 90 days, so you can buy them for long trips without worry. It is so popular that it sells 1,000 skewers a day at Kyoto Station!

Kushi Warabi
Individual item 297 yen, 2 skewers 594 yen, 3 skewers 891 yen, and many other packaged sets available
⑥Gion Tsujiri Soft Cookies (Matcha)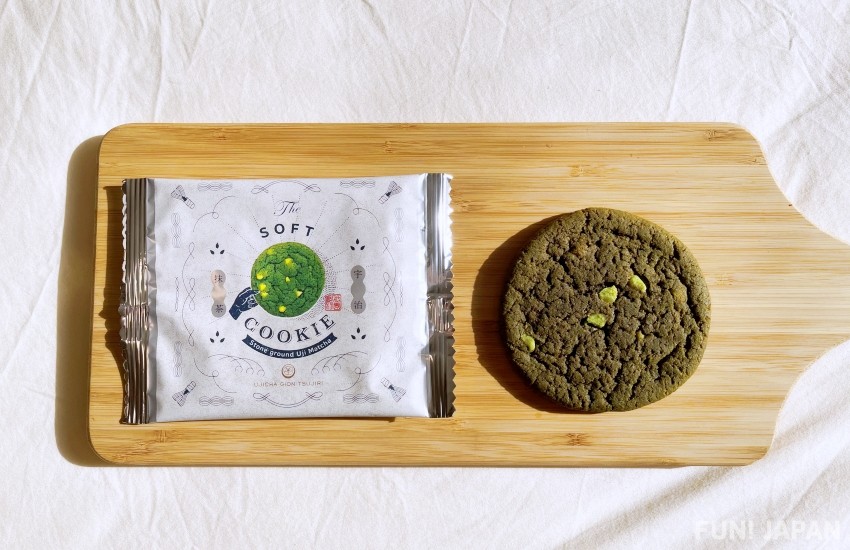 Speaking of Kyoto's long-established tea shop "Gion Tsujiri", it is a tea specialty store that is also famous for its green tea parfait shop "Saryo Tsujiri". Soft cookies made by Gion Tsujiri, a pioneer of matcha sweets, also use matcha luxuriously while retaining a soft and moist texture.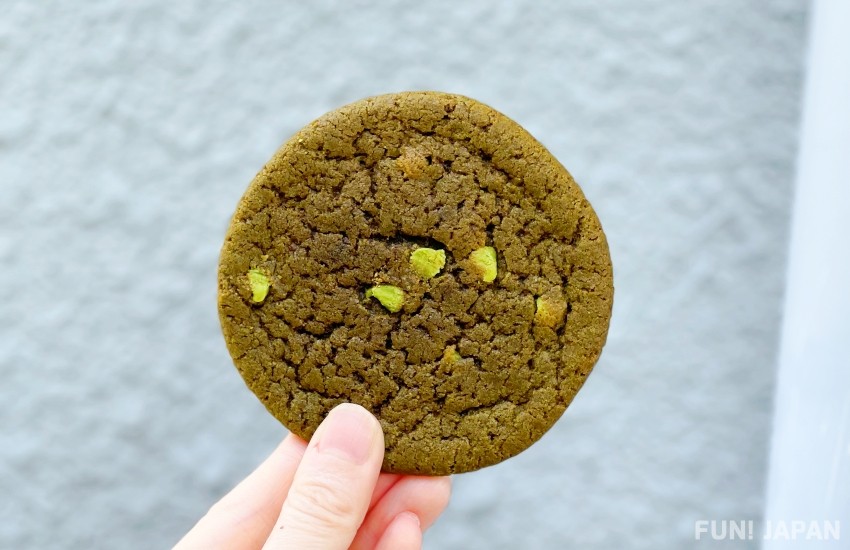 By kneading white bean paste into the dough, it has a natural sweetness and a soft texture. Chocolate chips are a good accent, and you can eat it all the way through without getting tired of it. Each one is individually wrapped, giving consideration to the ease of handing out souvenirs.

Gion Tsujiri Soft Cookies (Matcha)
*All products' prices in the article already include tax
Related Articles:
[Survey] Traveling to Japan
Recommend