3 New Talk of the Town Hotels in Kyoto and Osaka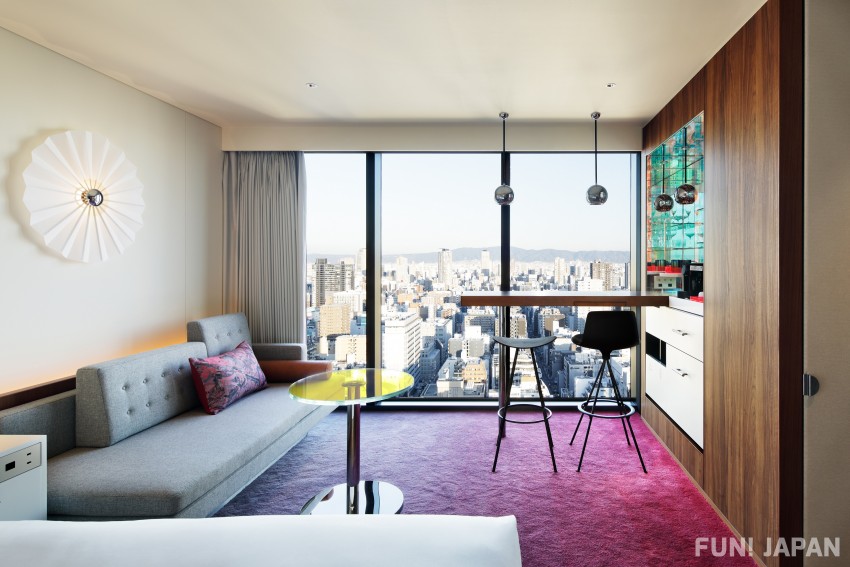 Talk-of-the-town hotels are opening one after another in Kyoto and Osaka, the prefectures which are dotted with attractive tourist spots! We will introduce hotels that are fashionable and photogenic, and that will make your trip even more enjoyable.

[Kyoto] NOHGA HOTEL KIYOMIZU KYOTO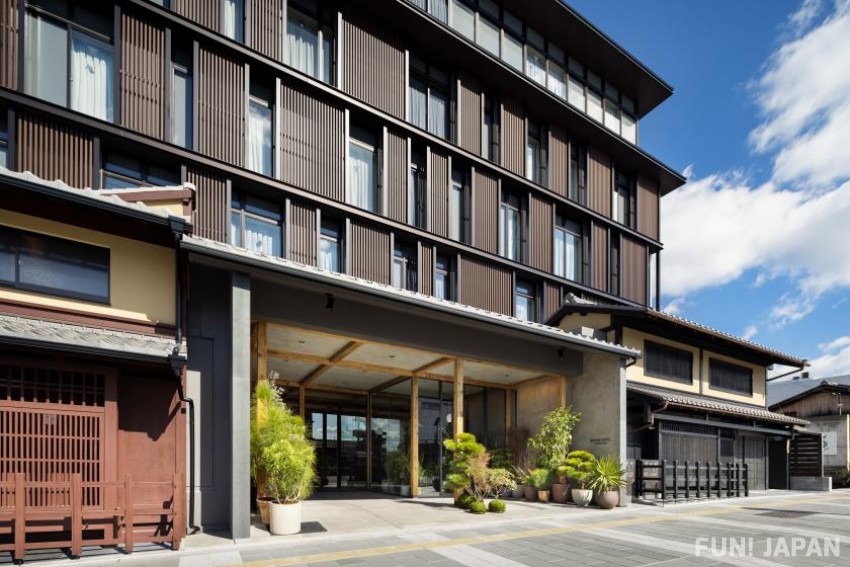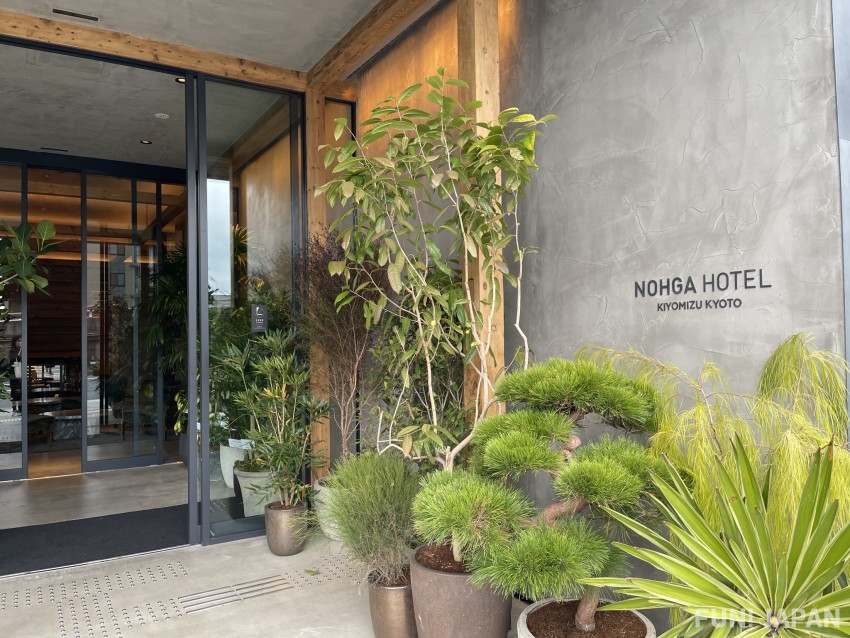 Noteworthy hotel opened in 2022. Kiyomizu Gojo, where the hotel is located, is within walking distance of famous sightseeing spots such as the World Heritage Site Kiyomizu-dera Temple, Gion, and Yasaka-jinja Shrine. Since it is far from the commercial area, the surrounding area has a calm and quaint atmosphere.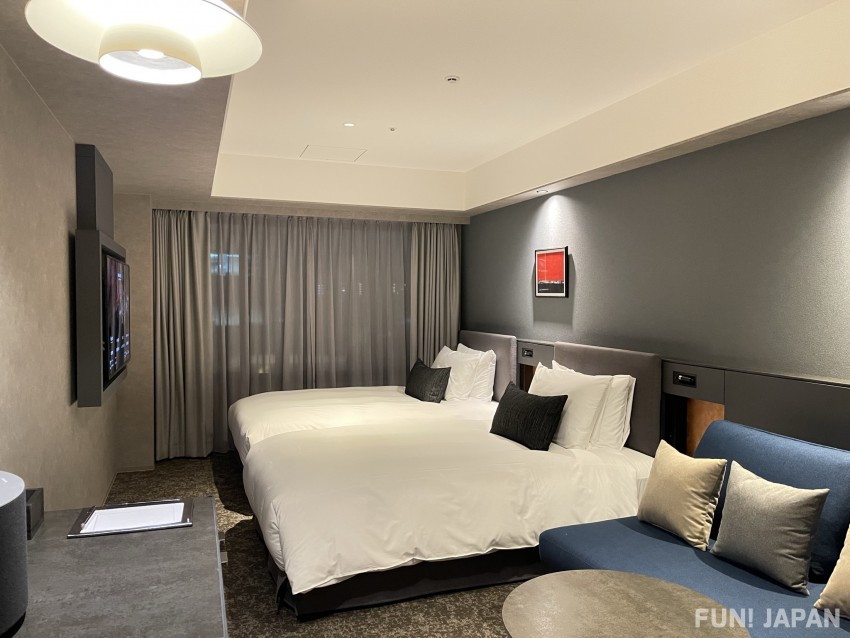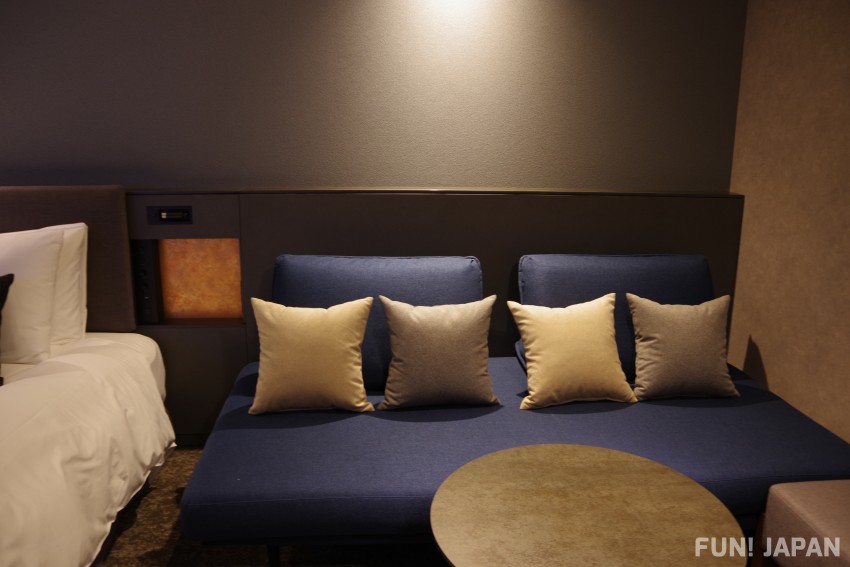 The guest rooms consist of 4 types of double rooms, 3 types of twin rooms and 2 types of suite room. Even the most compact type of "Double" has a queen-sized bed, so you can heal away your tiredness from the trip.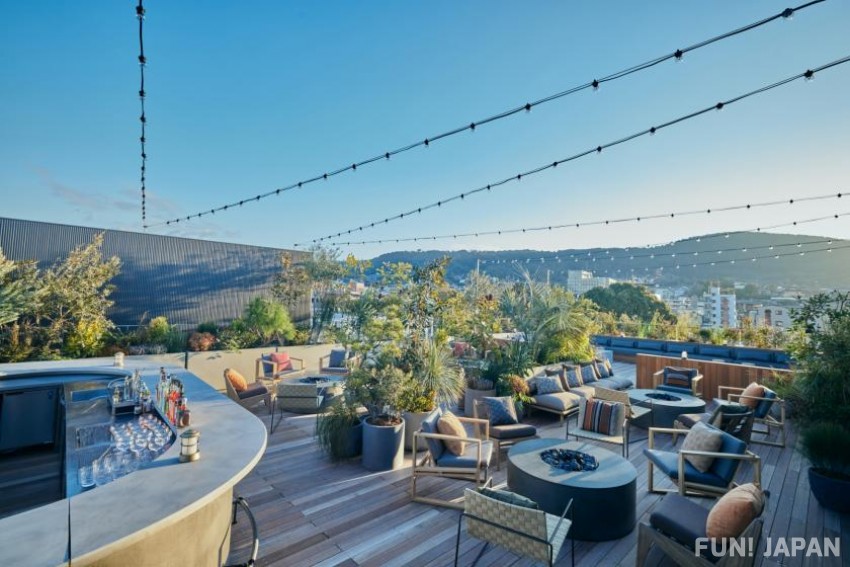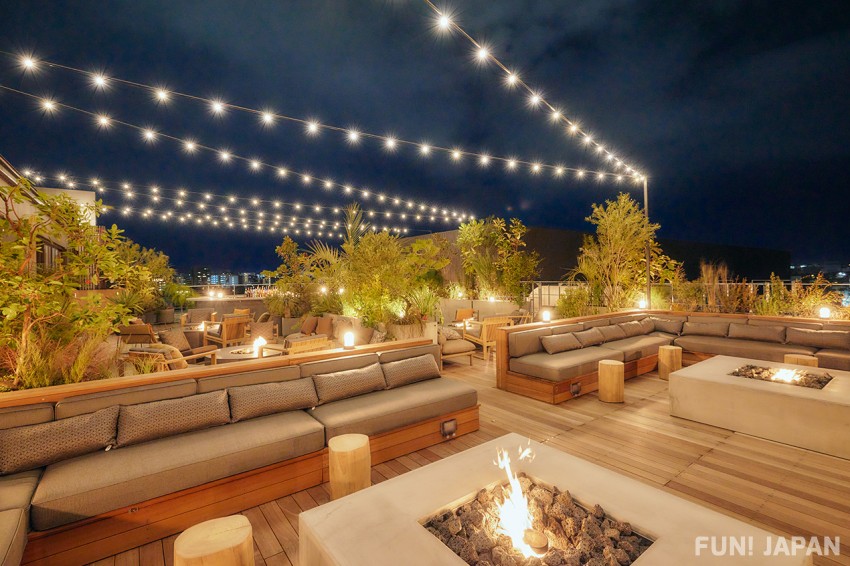 At the rooftop bar overlooking the city of Kyoto and the mountains, you can enjoy a relaxing afternoon with a variety of menus such as tacos, pinchos, and craft beer (business hours 1:00 PM to 9:00 PM).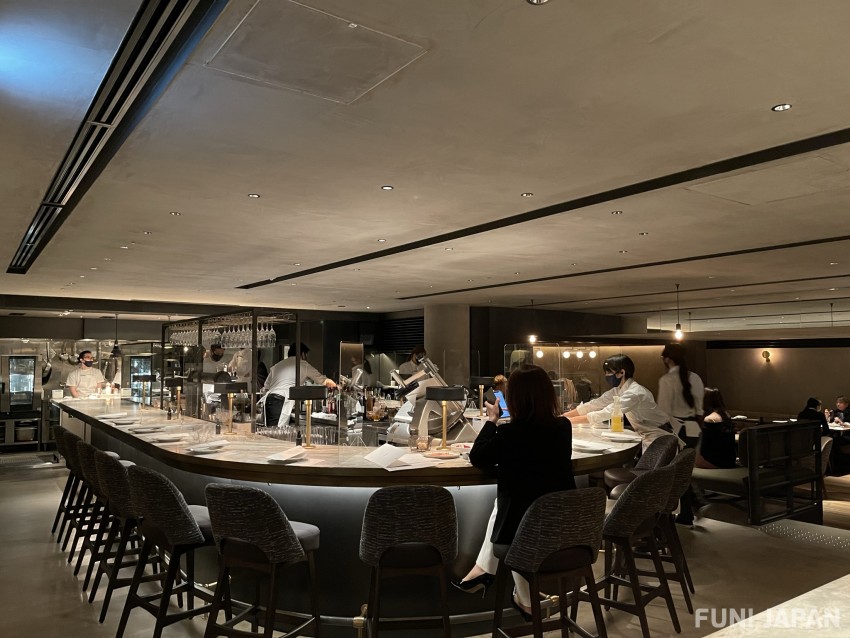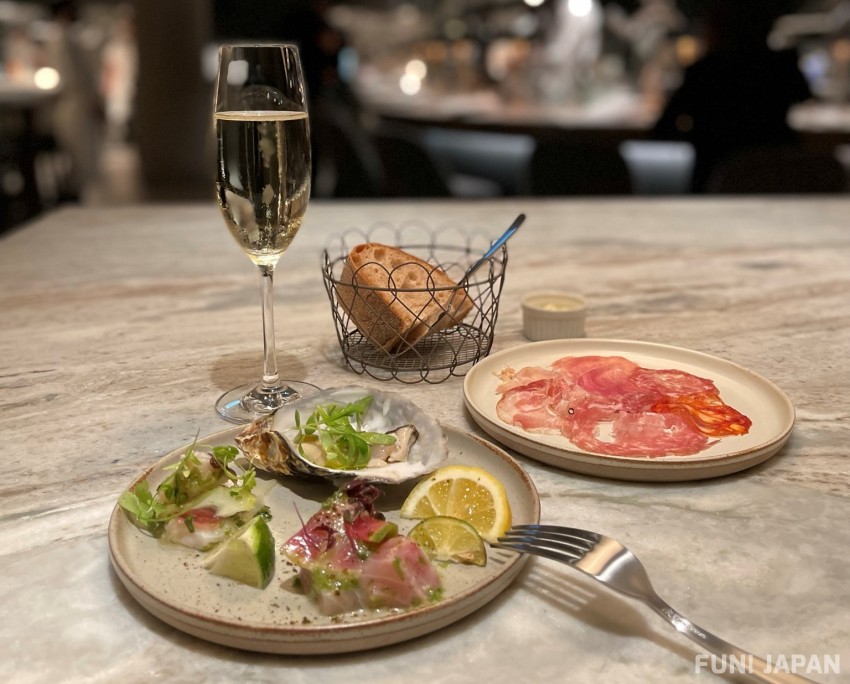 "CICON by NOHGA HOTEL" annexed to the hotel mainly offers Kyoto local ingredients and domestic natural wine. You can fully feel the taste of the ingredients through grilling.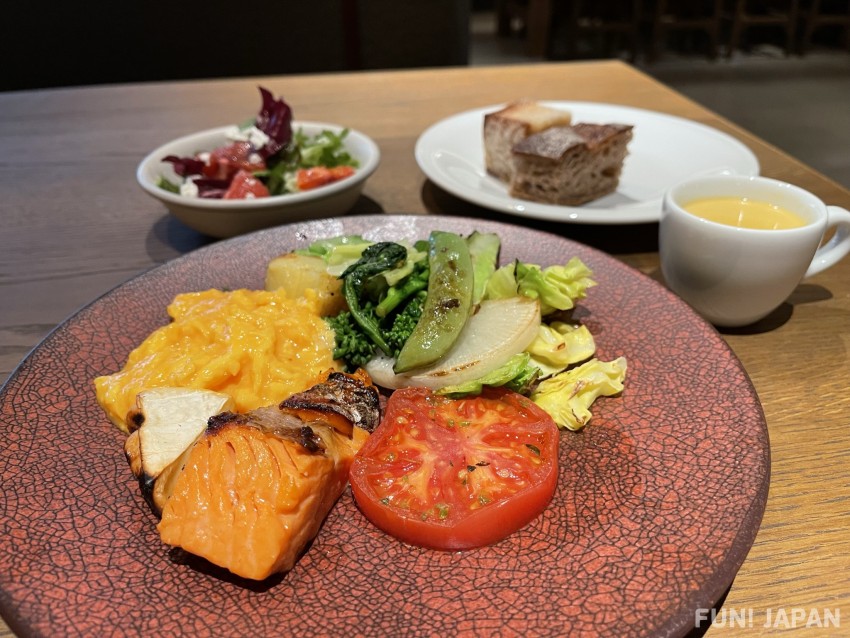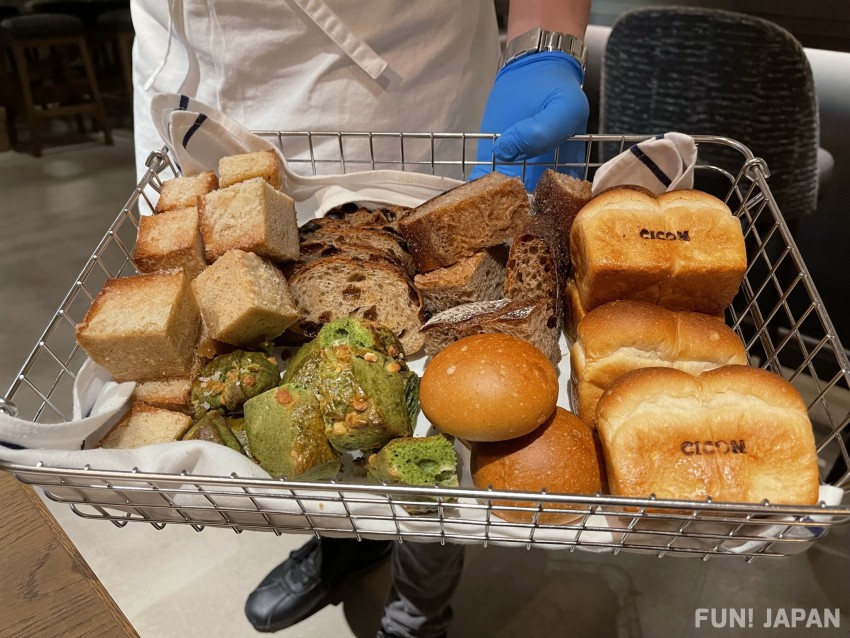 For the Morning Plate (2,200 yen), select your the main dish between meat or fish. We also recommend the CICON's Salad Plate (1,800 yen) and the Croque Monsieur Plate (1,500 yen). You can enjoy freshly baked bread from the bakery on either.

NOHGA HOTEL KIYOMIZU KYOTO
Address: 4-450-1 Gojobashi-Higashi, Higashiyama-ku, Kyoto City
Access: 7 minutes walk from Kiyomizu-Gojo Station on the Keihan Main Line
Check-in / Out: From 3:00PM onward / before 11:00AM
[Osaka] W OSAKA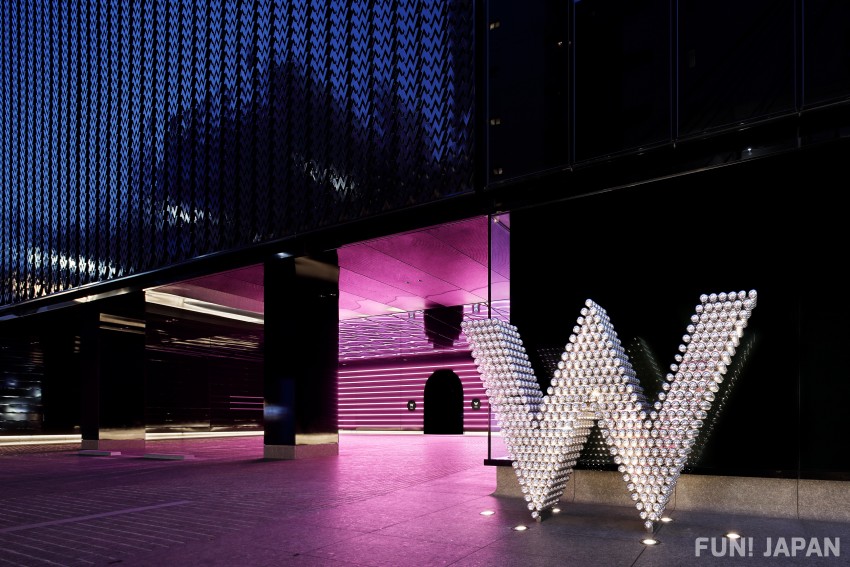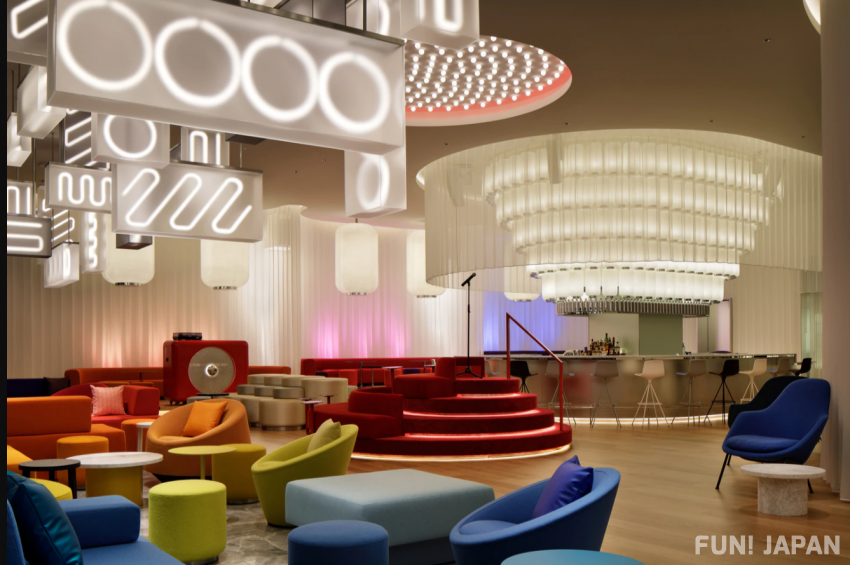 "W" developed by Marriott International is a luxury lifestyle hotel brand that was born in New York in 1998. In 2021, Japan's first W brand "W OSAKA" was opened in Osaka.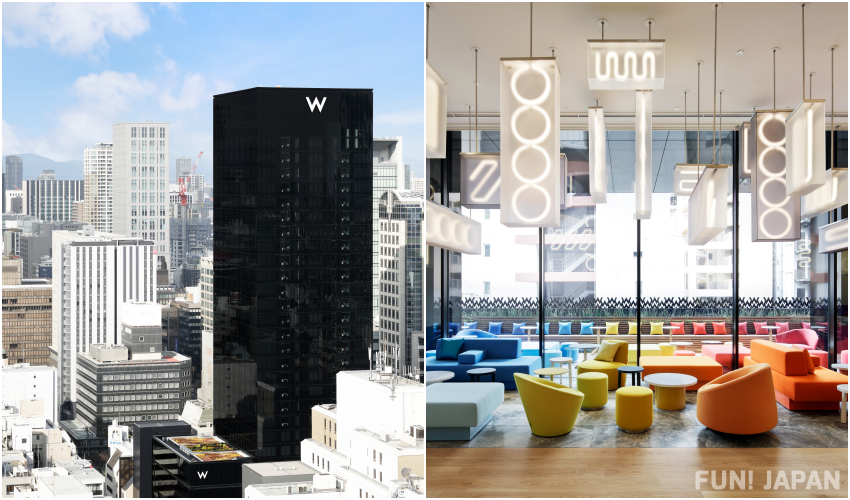 Design supervision of W OSAKA is Tadao Ando, a world-famous architect from Osaka. Using the black color as the base for the whole 27 floors above ground and one basement floor, the simple and stylish appearance on the outside is based on the image of a crystal that has been sharpened from a huge ore.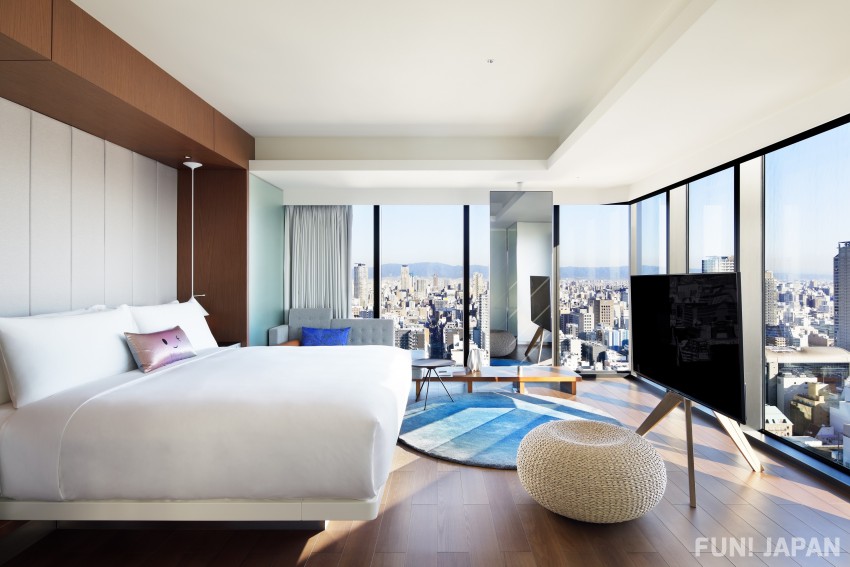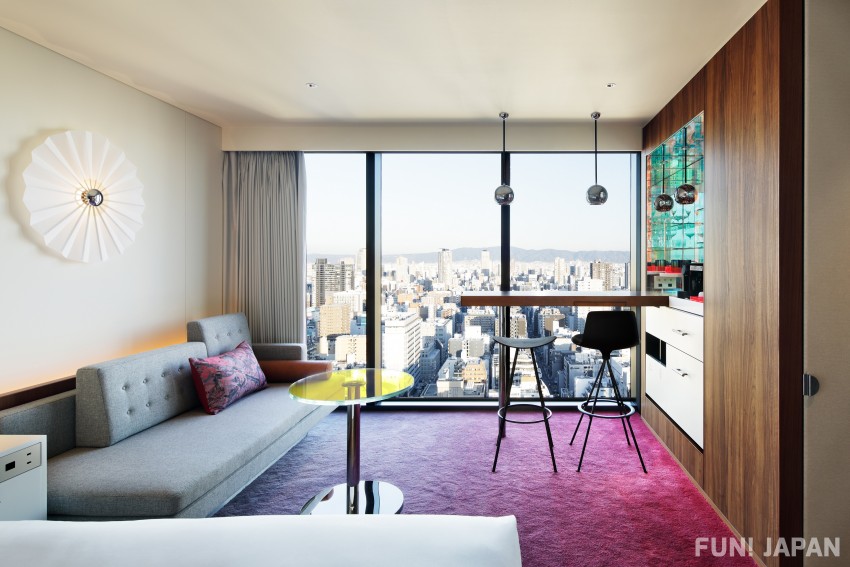 Of the total 337 guest rooms, each and every room has a neon decoration inspired by the neon lights of Dotonbori as a design that symbolizes the city of Osaka. It features a playful guest room design.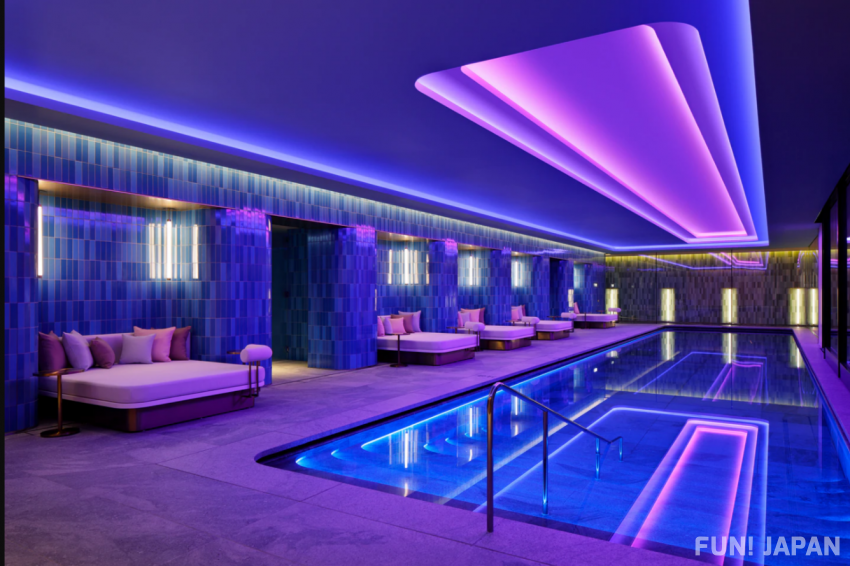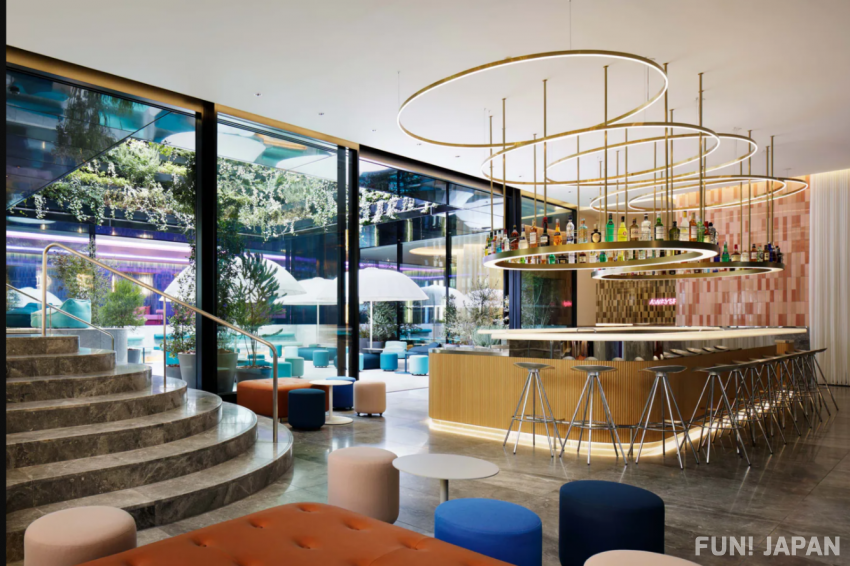 The WET (pool) of W OSAKA is also set with neon lights and is a futuristic space. You can also use the bar (open seasonally) on the poolside terrace with your swimsuit. You can feel like a resort despite being in the center of western Japan.

W OSAKA
Address: 4-1-3 Minami Senba, Chuo-ku, Osaka
Access: 4 minutes walk from Shinsaibashi Station on the Midosuji Line
Check-in / Out: From 3:00PM onward / before 12:00PM
[Kyoto] FAUCHON L'Hotel Kyoto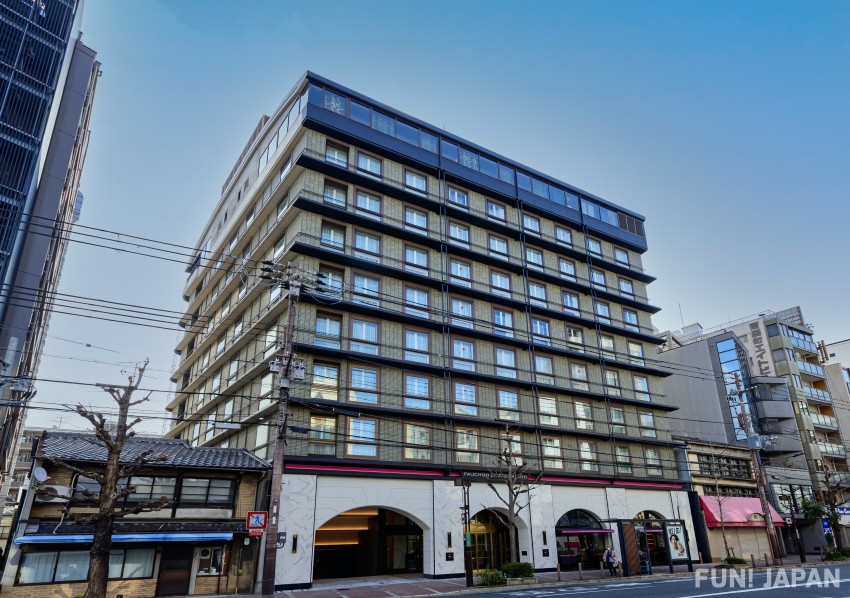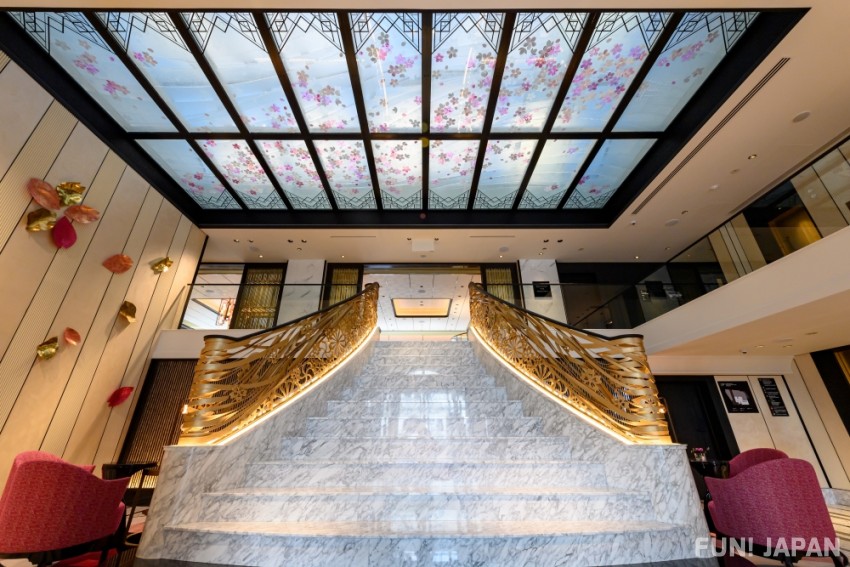 Founded in Paris in 1886, FAUCHON is a long-established gastronomic brand that sells high-end pastries, macaroons, chocolates, and teas. In 2021, FAUCHON L'Hotel Kyoto, the brand's second hotel in the world, was opened in Kyoto which has a sister city relationsip with Paris for over 60 years. A large staircase spreads out at the entrance, giving you the atmosphere of stepping into the city of Paris.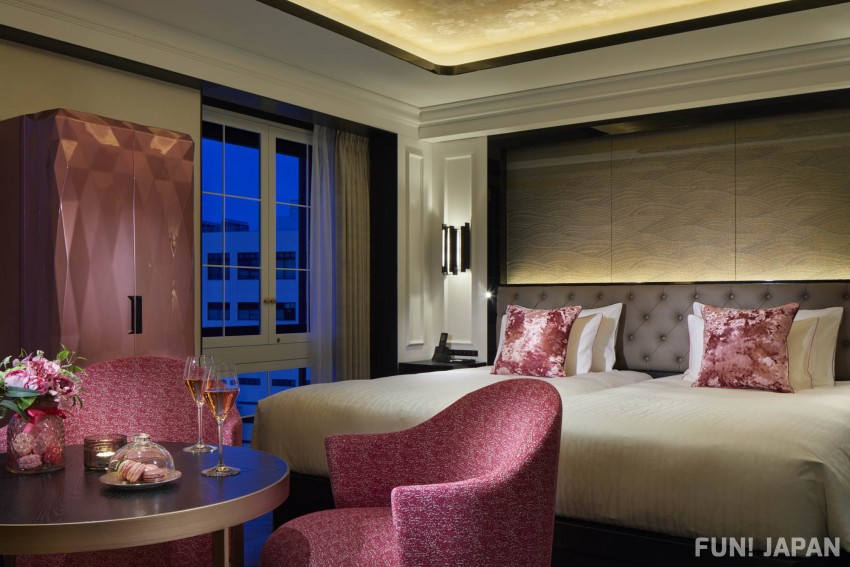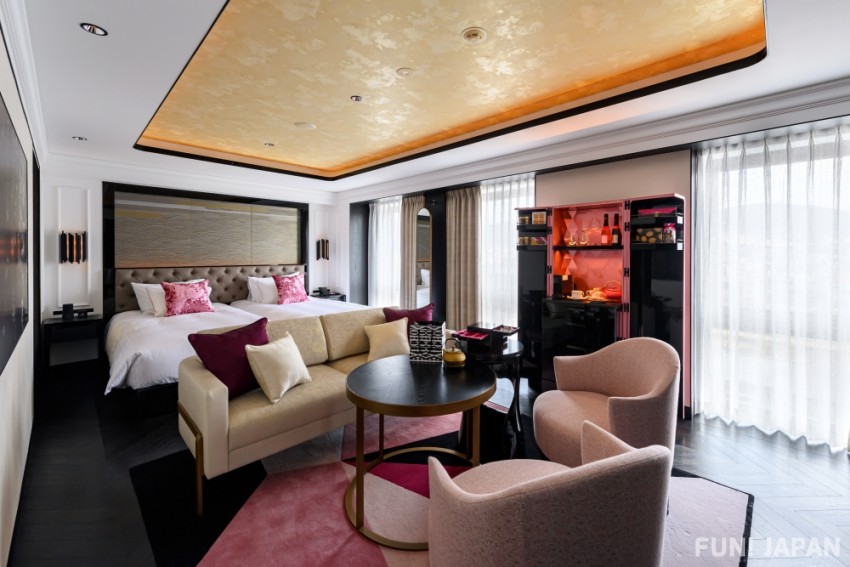 All 59 guest rooms are unified with FAUCHON's brand colors of FAUCHON Pink, White, Black and Gold. It features a luxurious and modern design that fuses Paris and Kyoto. You can relax in a special space, including the Prestige Suite, which overlooks the city.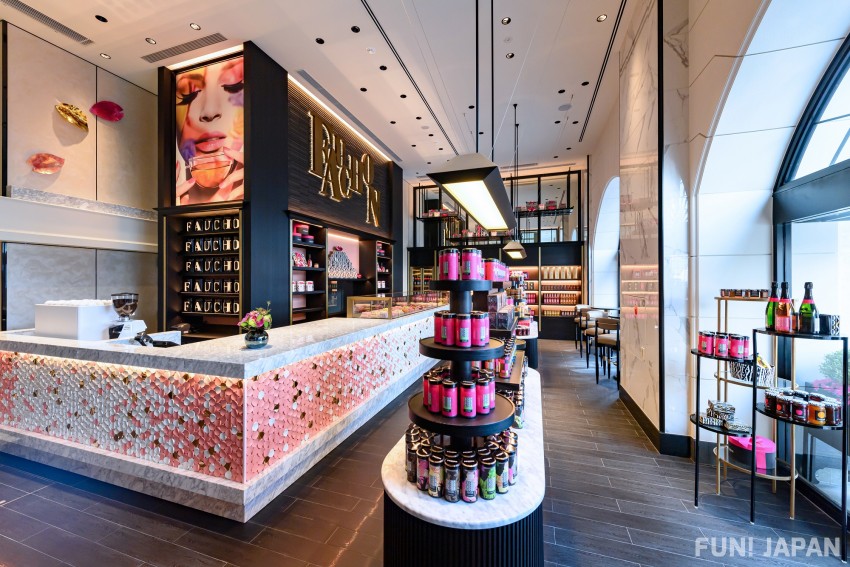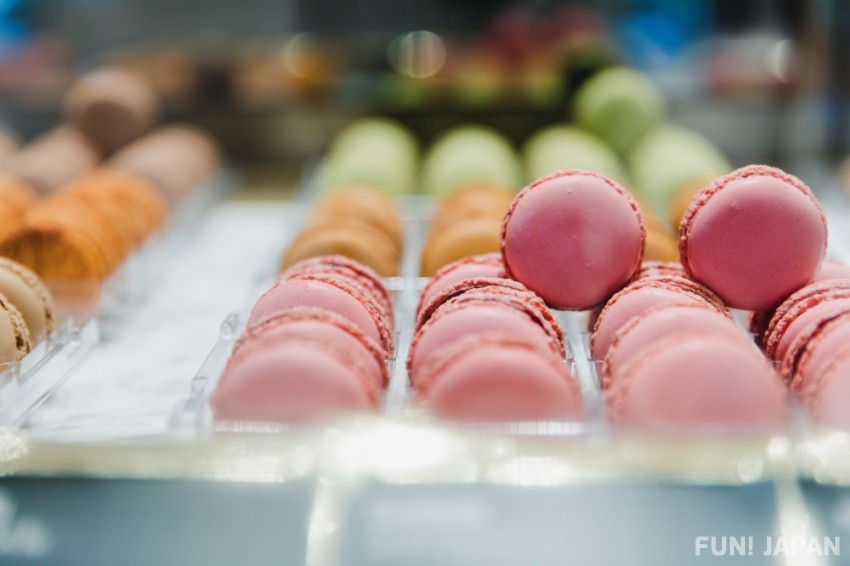 On the 1st floor, there is "Páteisserie & Boutique Fauchon" where you can buy sweets and pastries. You can find products imported directly from Paris that cannot be purchased anywhere else in Japan.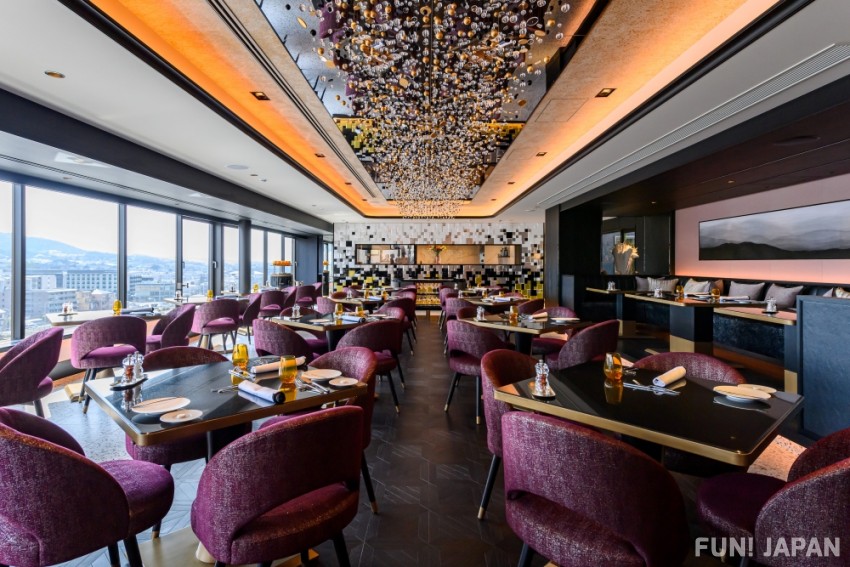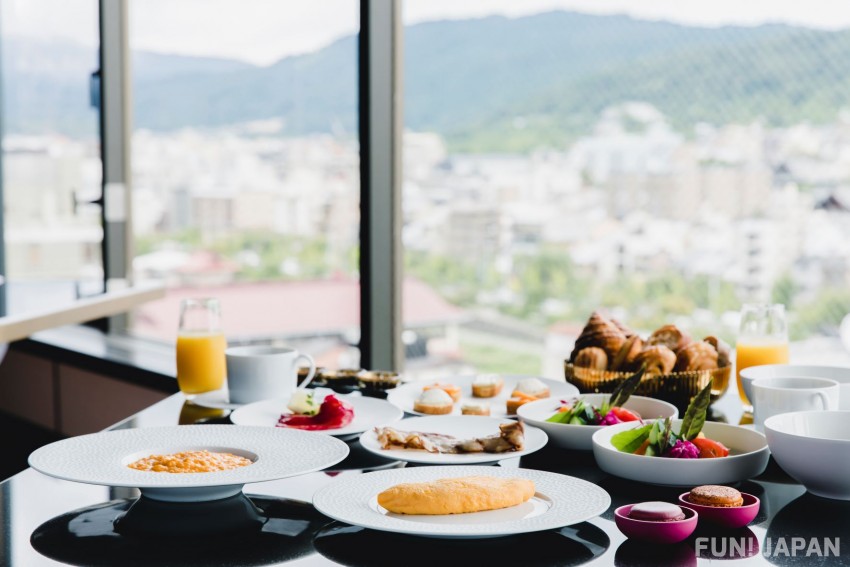 Located on the top floor of the hotel, "Restaurant Grand Café Fauchon" uses local ingredients for some of the menus offered at Fauchon L'hôtel Paris.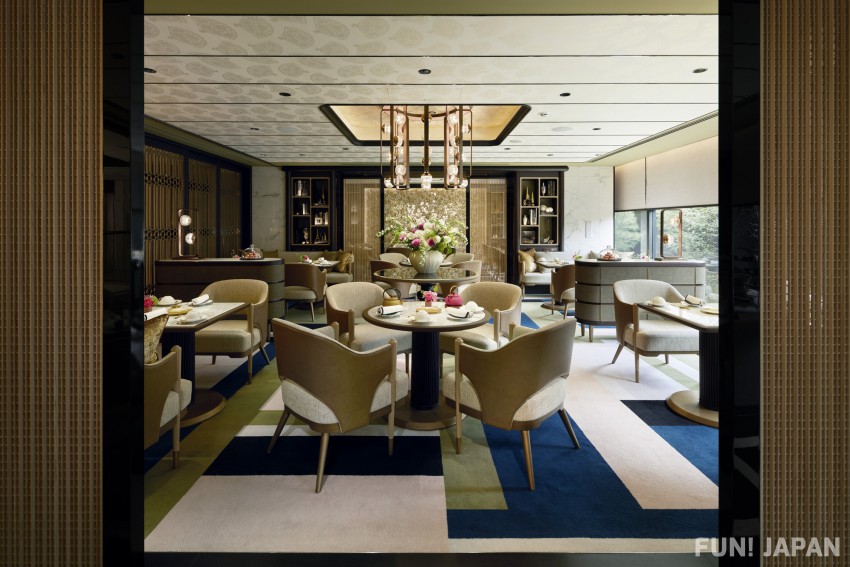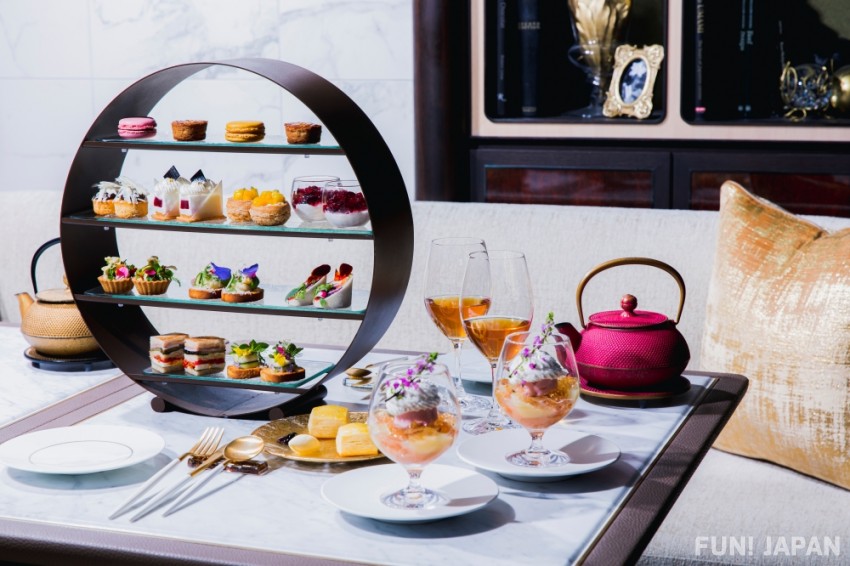 At the tea salon "Salon de Thé FAUCHON" on the 2nd floor, the popular "Afternoon Tea" (5,500 yen / tax included) at Fauchon L'hôtel Paris is now available in the Kyoto version too.

FAUCHON L'Hotel
Address: 406 Namba-cho, Shimogyo-ku, Kyoto
Access: 6 minutes walk from Kiyomizu-Gojo Station on the Keihan Main Line
Check-in / Out: From 3:00PM onward / Before 2:00PM
[Survey] Traveling to Japan
Recommend