【Japanese Culture】Things to Remember When Enjoying Japanese Hot Springs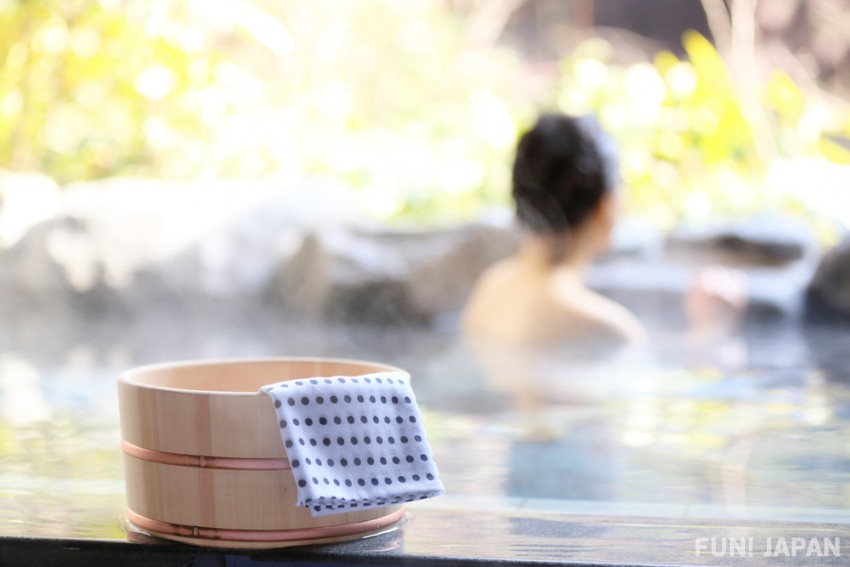 Japan is a hot spring powerhouse. There are about 3,000 hot springs nationwide, and you can enjoy hot springs in most areas. However, there are some rules that must be followed when soaking in. Be sure to follow these rules when you enjoy Japanese hot springs.

Japanese Hot Spring Culture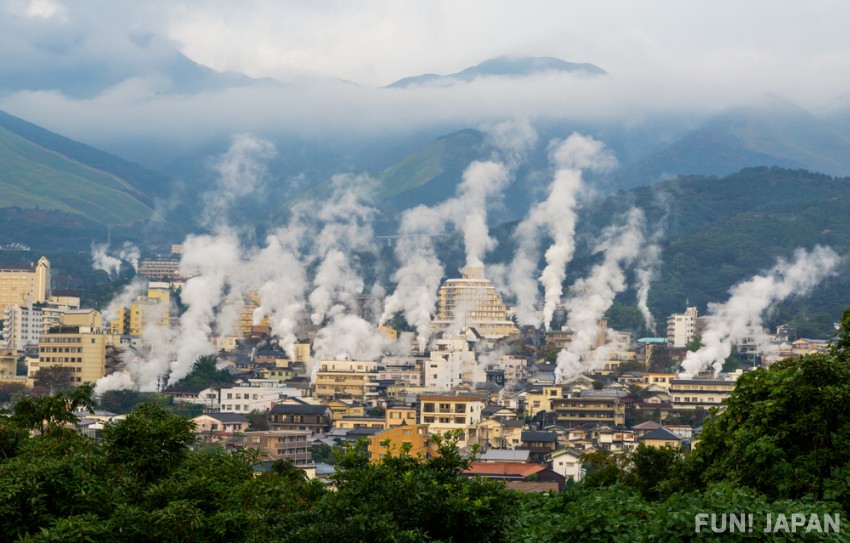 Since Japan is located in the fault zone and has many volcanoes, it has plenty of hot springs. According to the announcement by the Ministry of the Environment in 2021, there are about 3,000 hot spring resorts in Japan and about 28,000 hot springs in total, indicating that there are hot springs almost everywhere.

There are legends that gods and animals came to the hot springs to heal their wounds, and there are many records that the Sengoku warlords went to the hot springs for medical treatment. "Hot spring cure culture" (湯治文化 / Toji Bunka) was born in such a situation.
"Hot spring cure (or Therapeutic Bathing)" refers to a spa therapy that usually lasts for more than a week. Hot springs are said to be effective against certain diseases depending on the chemical composition in the hot spring water. During the Edo period, hot springs began to become popular, and farmers used them to heal the tiredness of the year during the time when there was no farming work.
In the Meiji era, medical research confirmed the efficacy of hot springs, and the number of users of hot springs increased further. Today, hot springs are synonymous with relaxation and entertainment.
Types of Hot Springs in Japan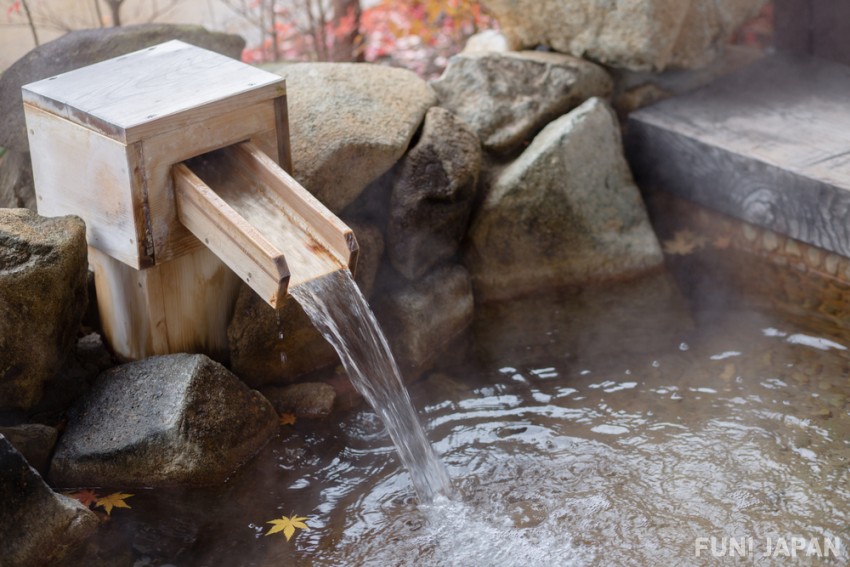 The color and smell of hot springs vary depending on the components of the hot spring water. The Japan Spa Association classifies Japanese hot springs into 10 types according to their chemical composition.
Simple Springs. Example: Gero Onsen (Gifu Prefecture)
Chloride Springs. Example: Atami Onsen (Shizuoka Prefecture)
Carbonated Springs. Example: Kawayu Onsen (Wakayama Prefecture)
Sulphate Springs. Example: Hoshi Onsen (Gunma Prefecture)
Carbon Dioxide Springs. Example: Hijiori Onsen (Yamagata Prefecture)
Ferruginous Springs. Example: Arima Onsen (Hyogo Prefecture)
Acidic Springs. Example: Tamagawa Onsen (Akita Prefecture)
Iodine-Containing Springs. Example: Maenohara Onsen (Tokyo Metropolis)
Sulphur Springs. Example: Nikko Yumoto Onsen (Tochigi Prefecture)
Radioactive Springs. Example: Misasa Onsen (Tottori Prefecture)
How to Enjoy Hot Springs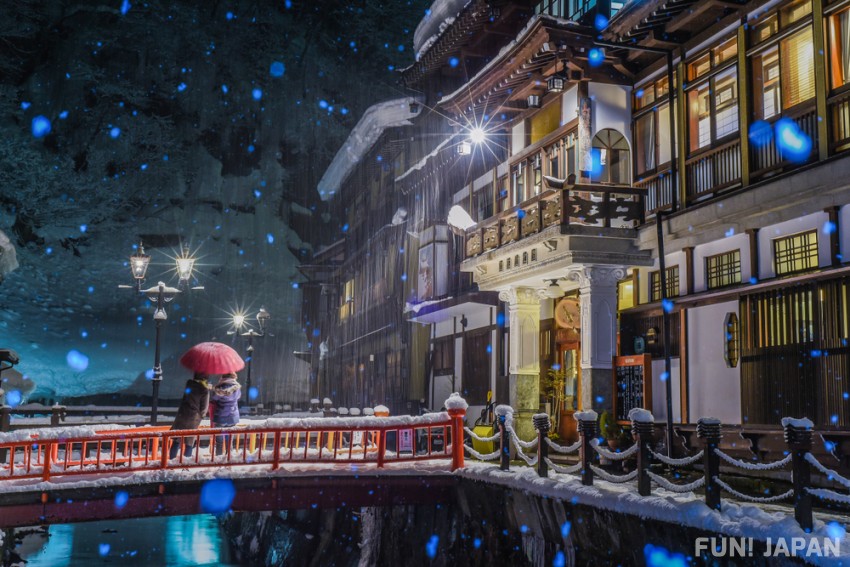 Many people choose a hot spring trip to enjoy the hot springs. Many of the hot springs in Japan are located in the mountains where transportation is inconvenient. If you visit a hot spring resort, stay overnight and take your time to enjoy the hot springs relaxingly. Most of the accommodations in a hot spring resort are traditional Japanese inns and luxury hotels, both of which cost a lot of money. Originally, there are few restaurants that are open after sunset in the hot spring area, so many people who visit a hot spring resort choose a plan of one night and two meals. Normally, this plan costs 10,000 yen or more per person, but you can get the service that is suitable for the price.

If you just want to take a hot spring and do not plan to stay, we recommend the one-day hot spring. For one-day hot springs, you can use the hot spring facilities for about 500 to 1,000 yen at a time. However, there is a limit to the usage time, and not all inns accept day-trippers, so it is important to check the information in advance.
Recently, the number of hot spring facilities has increased in urban areas. It's more like a hot spring amusement facility than a mere hot spring. For example,  "Oedo Onsen Monogatari". The hot springs are available for an unlimited amount of time. There is also a restaurant, massage, magazine and manga corner, and a break room, so you can enjoy it all day long. Admission to these facilities is around 1,500 to 2,000 yen (meals are not included), which is a great deal, and there are still many users nowadays.
Cautions for using Hot Springs in Japan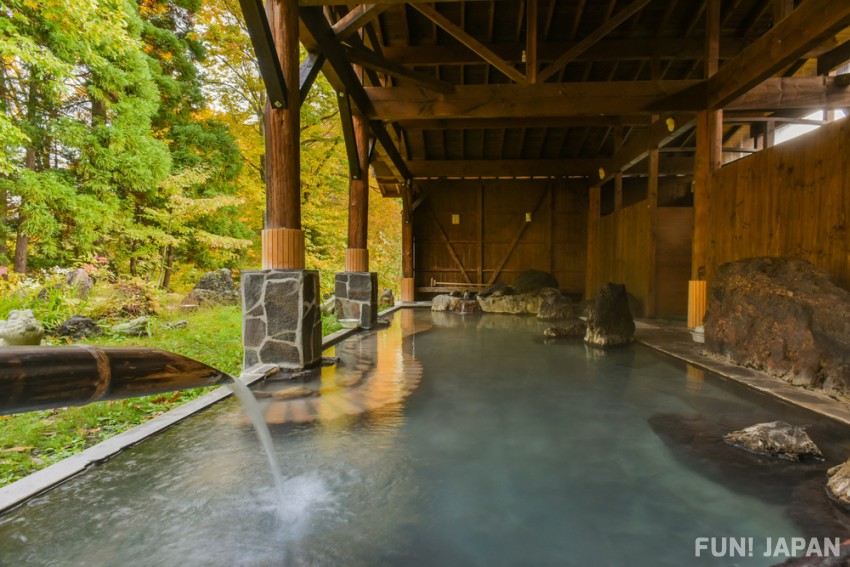 The rules for bathing in hot springs are the same regardless of whether you are in a hot spring resort or a large hot spring bath.
Please avoid bathing before, after meal, and immediately after drinking alcohol. If you take a bath before meals, eat a snack so that you do not take a bath on an empty stomach.
Avoid bathing alone for the elderly, children, and those who need assistance in movement. Do not run in slippery baths.
Wash your body thoroughly with body soap before taking a bath.
Check the temperature by taking a small amount of hot spring on your skin before taking a bath.
Be quiet when you take a bath or when you leave a bath.
Please do not bring towels into the bath.
You do not need to rinse your body with water after bathing. (Except for sensitive skin)
Please rehydrate after bathing.
Can People with Tattoos Go to the Hot Springs?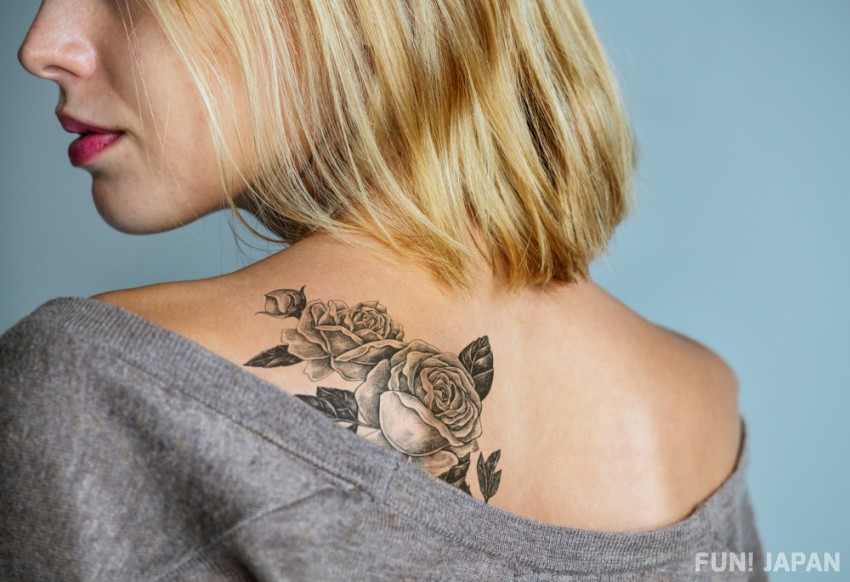 The answer is yes, but you can't go to the public baths that many people share. Please use the "chartered private rooms".

In Japan, there is no law that explicitly prohibits people with tattoos from bathing in hot springs, but the past impression that many people with tattoos are related to gangsters still remains, and in order to avoid troubles, some hot spring inns and hotels that have large communal baths have decided not to allow people with tattoos to take a bath.
If a person with a tattoo enjoys a hot spring, one must rent a separate "chartered private room" where no one else other than one's companion share the same space. By doing so, you will not be denied admission.
Tattoos are prohibited at facilities such as Oedo Onsen Monogatari, but as the number of foreign tourists increases, many people have small art tattoos on their bodies, so more and more facilities are offering skin-colored body stickers that can hide tattoos so that anyone with small tattoos can enjoy the hot springs.
About Unisex Hot Spring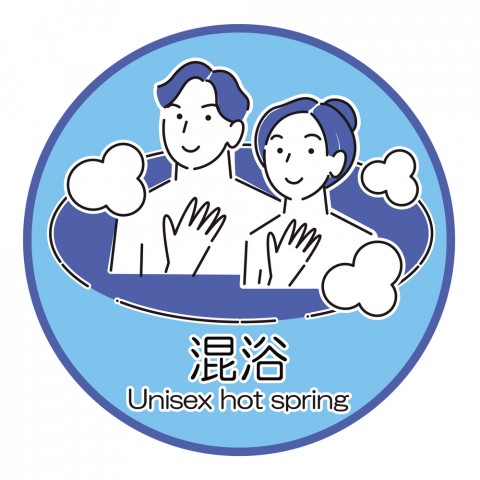 It is said that men and women enter the same bathhouse as "Unisex hot spring" (mixed gender baths). This is a unique culture of Japan. There are facilities that still offer mixed gender baths, but most of them have been open for 300 years, such as Sukayu Onsen in Aomori Prefecture.

The decline of mixed gender baths is a change in consciousness about showing skin to the opposite sex and is clearly prohibited by law. In addition, it is said that the cause is an increase in the number of men known as "wani" (crocodile) who hide in the water and approach women quietly, making them feel uncomfortable. Therefore, nowadays, even if mixed gender baths are still in use, most of them are used only by men.
In order to maintain a mixed gender bathing culture, some facilities, such as Sukayu Onsen and Furofushi Onsen in Aomori Prefecture, allow women to wear clothes prepared by the facility.
Related Articles:
[Survey] Traveling to Japan