Okayama Onsen: Picturesque Hot Spring Breaks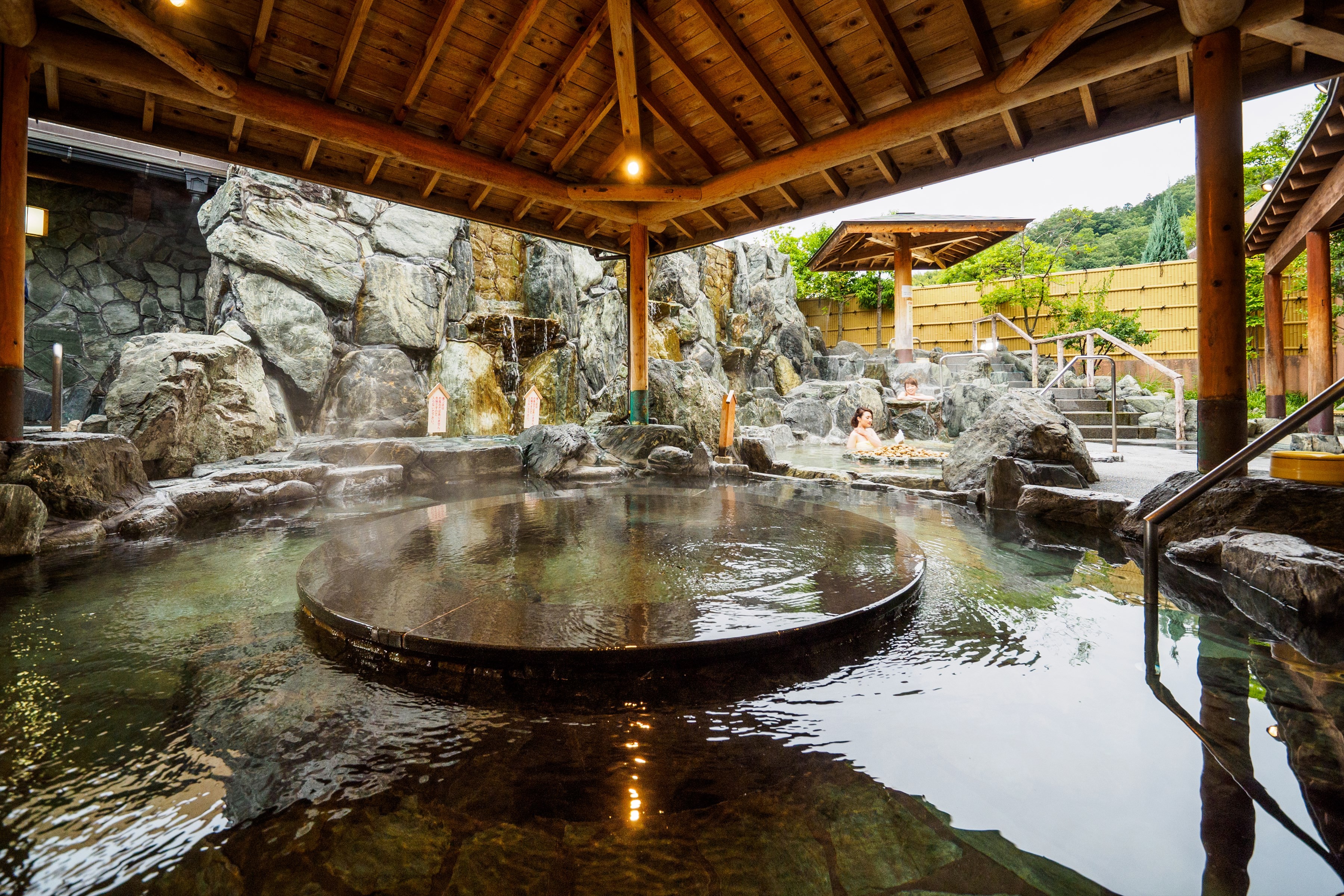 Okayama may be one of Japan's milder prefectures, but its hot springs are worth a warmer dip. Beside bordering the Seto Inland Sea and being close to plenty of more well-known sightseeing cities such as Hiroshima, it has its own naturally heated hot springs to enjoy after a long day. While concentrated in one particular region, the Yunogo Onsen, the Yubara Onsen, and the Okutsu Onsen are collectively called "Mimasaka Santo" (美作三湯 – Three Hot Springs of Mimasaka) as all three of them are located in the Mimasaka region in Okayama Prefecture. In this article, we will explore these hot spring resorts, as well as the recommended accommodations in each.

Yunogo Onsen: Skin-Beautifying Waters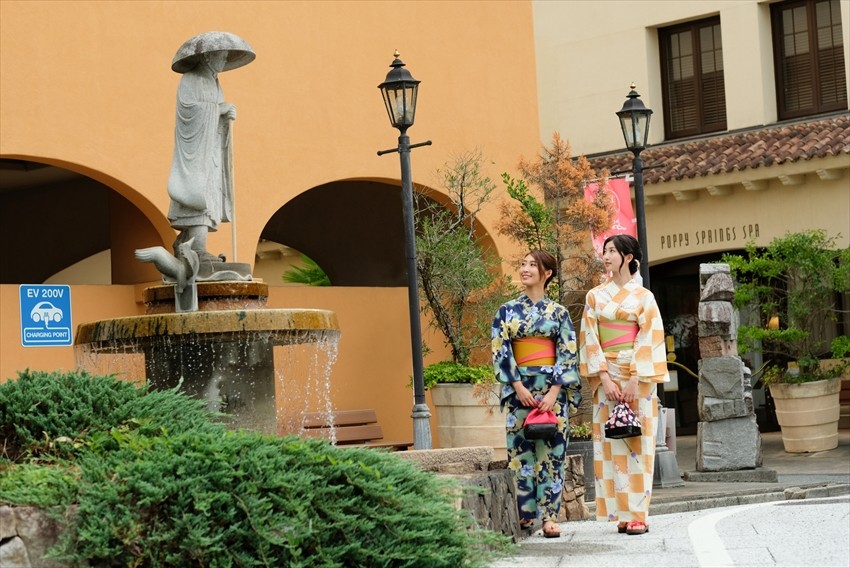 With a 1200 years of hot spring history dating back in Heian Period, Yunogo Onsen is one of the go-to destinations for a relaxing break in Okayama. It is said that Jikaku Daishi (Ennin) was guided by an injured white heron and discovered the hot spring where it healed its legs. It is also known as "Sagi no Yu" (鷺の湯 - Water of the Heron) based on the legend and is a nation-wide famous onsen.
The town's sodium and calcium chloride water has a reputation for skin-beautifying properties and is especially popular with women, but are also effective for gastrointestinal diseases, neuralgia, rheumatism, anemia, gynecological diseases, and skin diseases.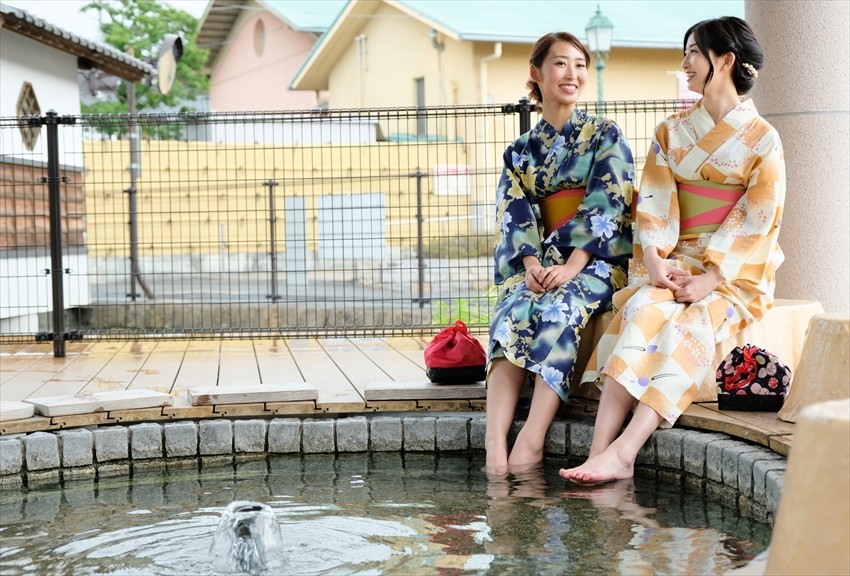 There is a free footbath in the center of the small town called "Yunogo Pocket Park: Fureai no Yu" with its footprint shape taking inspiration from the local legend of giant 'Sanbutaro' who took only three steps to reach Kyoto and back. One of the famous places is the Yunogo Sagi Onsen-kan, the public hot spring facility popular among the day visitors. It has two general public baths, "Do no Yu" and "Sei no Yu", each with its own gimmicks such as sauna and jet bath, as well as 5 chartered family baths.
The town's ryokan (traditional guesthouses) and hotels also have their own baths, with some allowing day visitors to use them for certain times. To sample the different experiences, there is a 'Yu Meguri Coaster', also called the 'Hot Spring Tour Coaster' in English, available which allows entry to three of the ten different baths including the Yunogo Sagi Onsen-kan, but it is only available to guests staying overnight.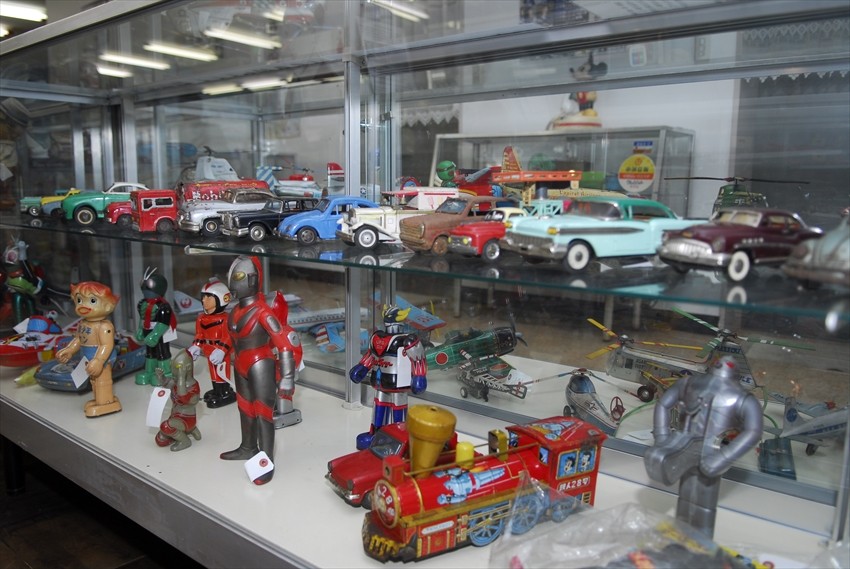 Yunogo Onsen also has a Miniature Railway & Retro Toy Museum (てつどう模型館&レトロおもちゃ館), as well as a chance to experience their carefully designed Samurai Project's Iai-do Swordsmanship here in Mimasaka, one of the theorized birth places of Miyamoto Musashi.

Getting to Yunogo Onsen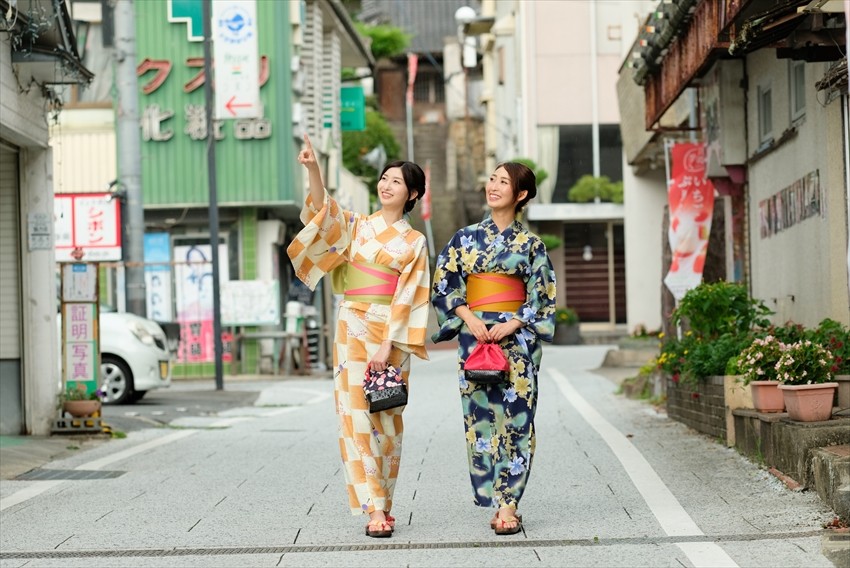 From Okayama Station, visitors can take the Uno Bus bound for "Hayashino-eki / Yunogo Onsen" to Yunogo Onsen in an hour and 40 minutes.
From Kurashiki Station, take the local JR Sanyo Line to Okayama (about 18 minutes, 330 yen) and then on to Yunogo Onsen as above. Alternatively, it is about 1-hour 20-minute drive direct from Kurashiki.
Recommend Accommodation: "Poppy Springs Resort and Spa" Luxury Bathing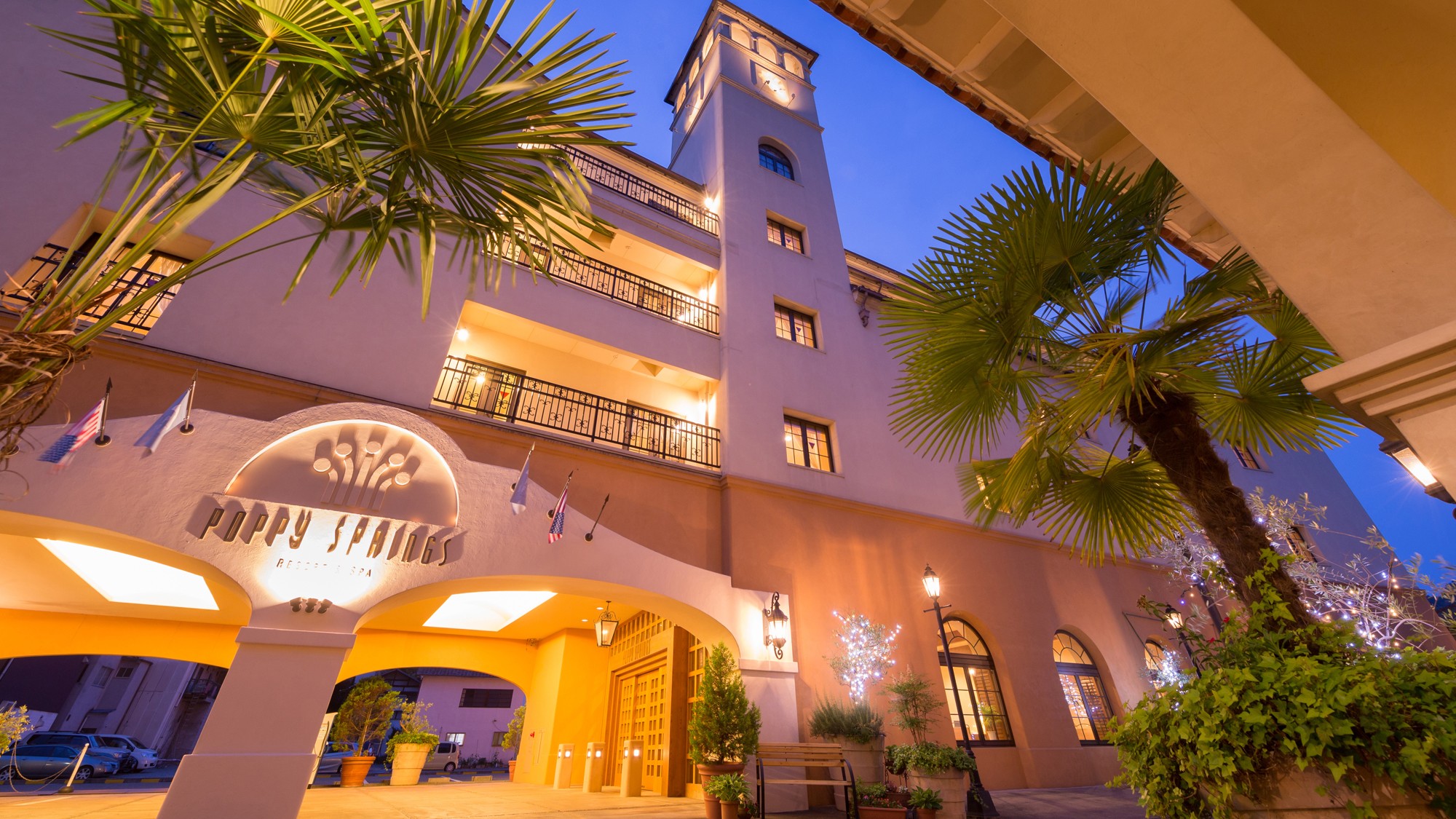 A contemporary resort-style Hotel, Poppy Springs Resort & Spa is less of a Japanese experience and more a western blend with California-style architecture and French Cuisine.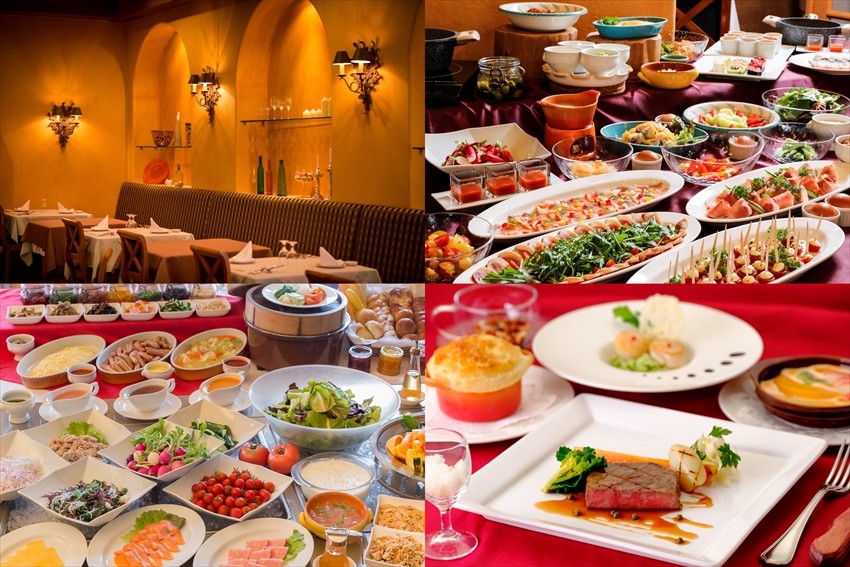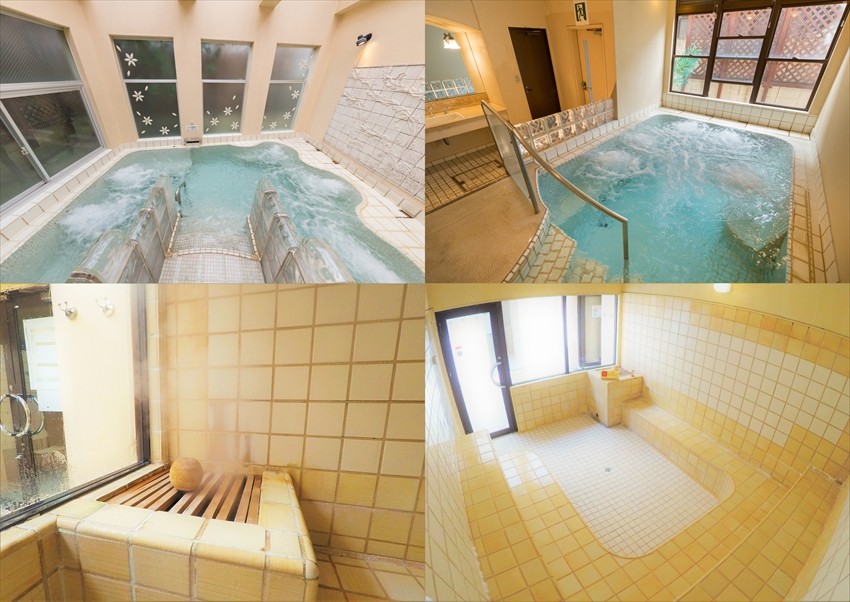 Instead of having calm communal baths, it has a jet bath & jacuzzi, along with western styled things like steam sauna, aromatherapy and massage services, but if you want to dip in a more Japanese-style bath, the free access to the hot spring and open-air baths of its parent hotel, the Yunogo Grand Hotel, just 3 minutes away will satisfy your desire.

Spot Information
Name: Poppy Springs Resort & Spa (ポピースプリングス リゾート&スパ)
Address: 538-1 Yunogo, Mimasaka, Okayama
Location: The hotel is located just to the south of the Showa Era Toy Museum, in the heart of the town.
Access: Take the Uno Bus bound for "Hayashino-eki / Yunogo Onsen" to "Yunogo Onsen Shimo" bus stop in an hour and 40 minutes. It is a 3-minute walk from the bus stop. Free pick-up bus service is also available from Okayama Station for hotel guests. (advance reservation required)
Hours: Check-in is from 15:00 and check-out is by 10:00.
Yubara Onsen: A Riverside Resort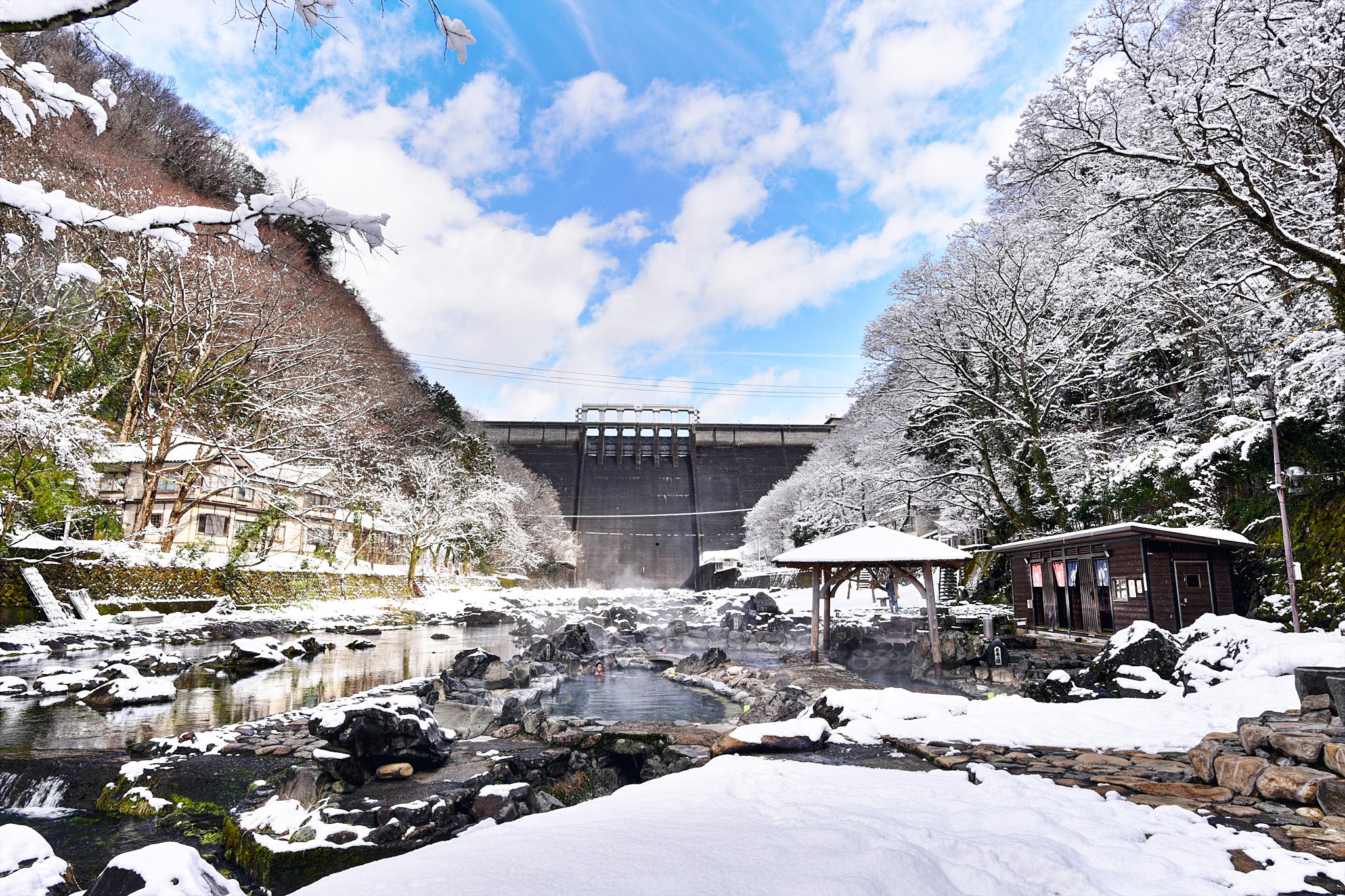 Yubara Onsen is located on the Asahi River and close to Yubara Lake and Yubara Dam, it is located in a stunning landscape, perfect for those seeking an escape into nature, with a little added luxury. Yubara Onsen is known for having one of the few remaining mixed outdoor baths.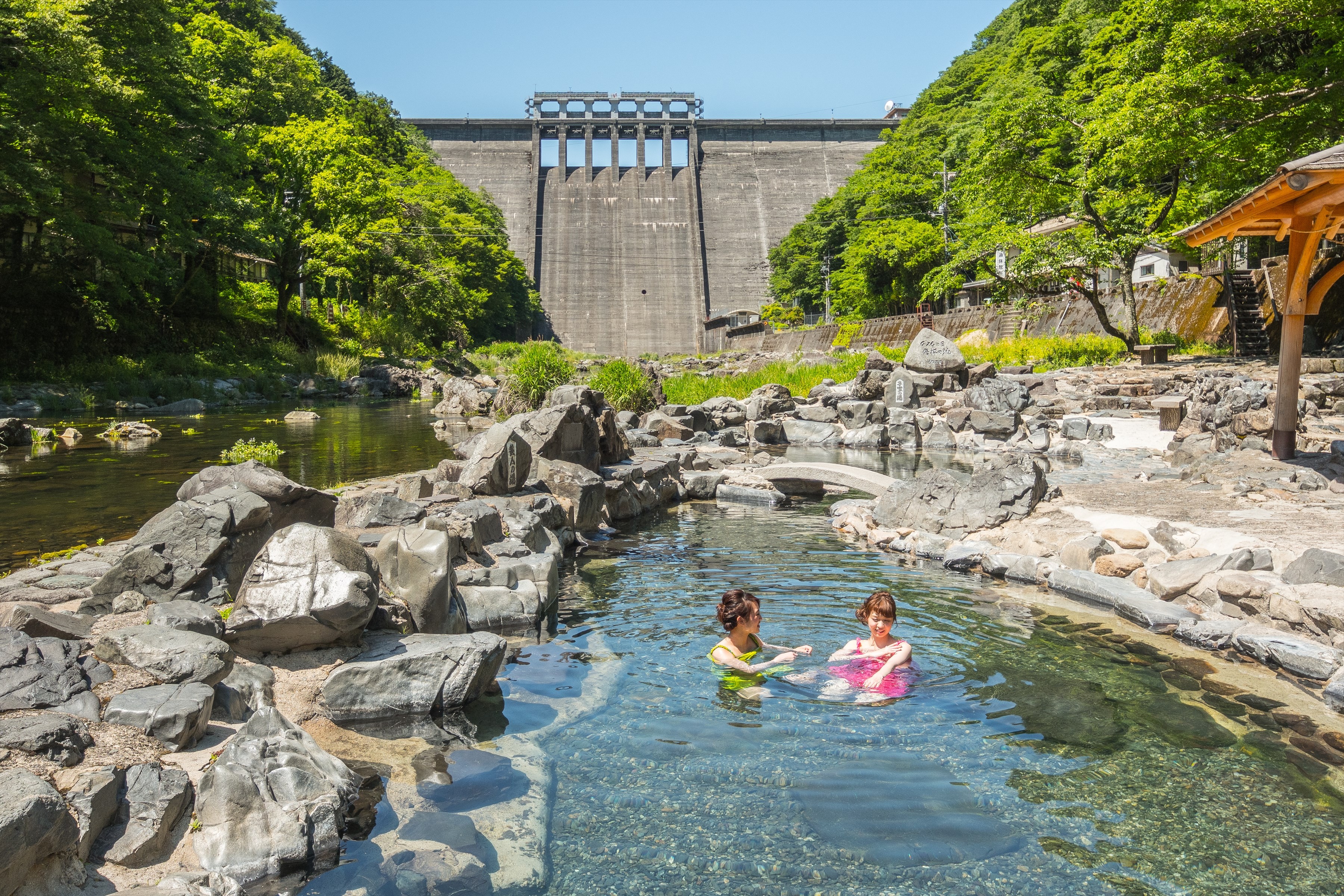 Yubara Onsen is one of Okayama's Yubara Hot Spring Villages (Yubara Onsen-kyo: collective term for five famous hot spring areas) and has the most abundant hot spring water among them. The representative bath of Yubara Onsen is the Sunayu (砂湯 – literally means sand & hot water bath). The name came from the fact that the hot spring water gushing out while blowing the sand at the bottom of the river. It is a mixed gender outdoor bath; entry is free and available 24 hours a day through the cooperation of the locals. Guests can wear swimsuits, which is normally prohibited in the majority of regular hot springs, and women are encouraged to use the rental swimsuits available at the ryokans and tourist information center with simple dressing room nearby for a quick change. It is a fabulous opportunity to try the restorative weak-alkaline waters and an outdoor bath, surrounded by trees and beside the nearby river.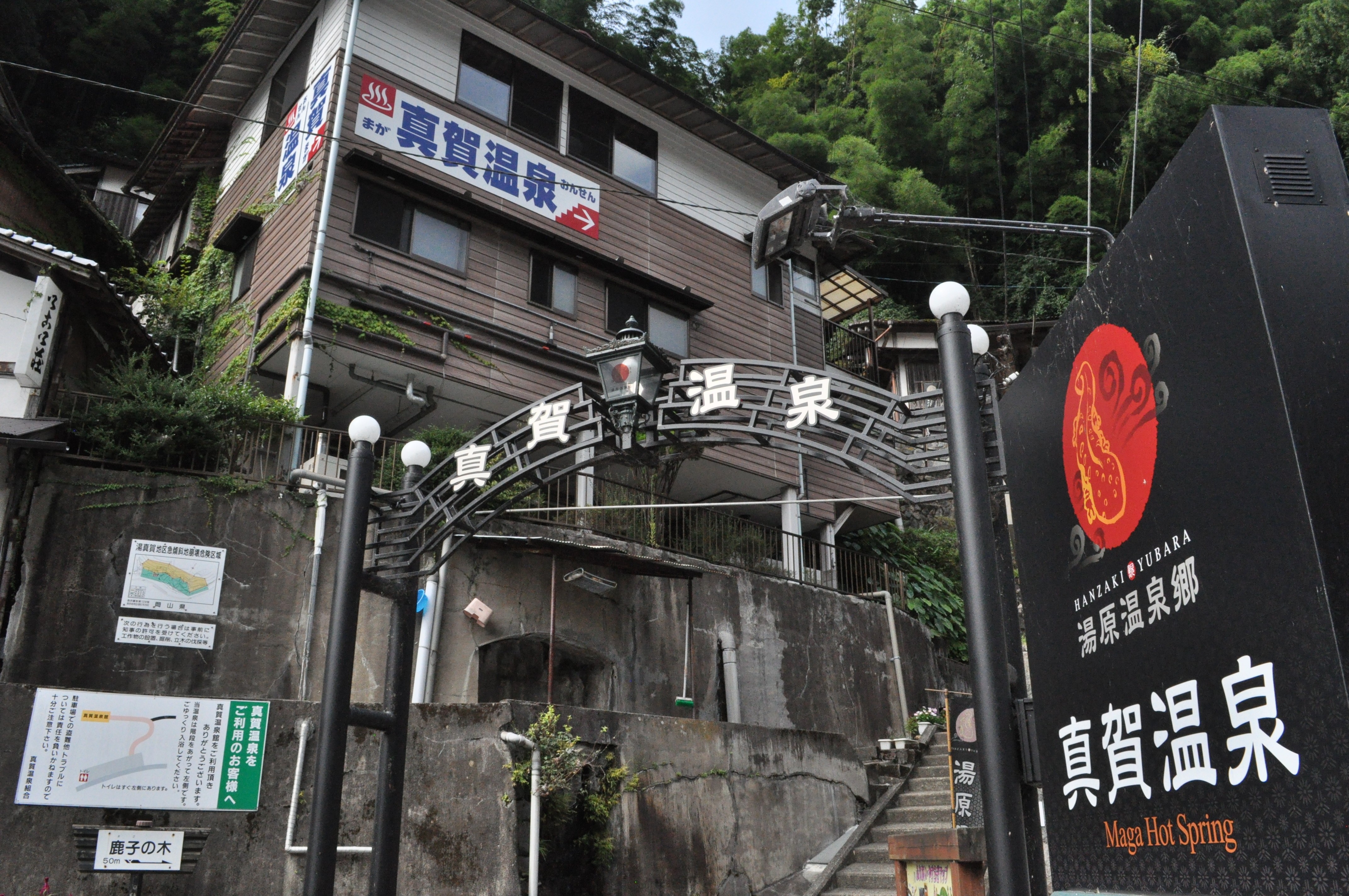 Beside the Sunayu, there are many other free to use bathing facilities, such as the Hanzaki Ashiyu footbath in the Yubara Yuttari Square and the Teyu-Ashiyu at the foot of Tsuzumi Bridge.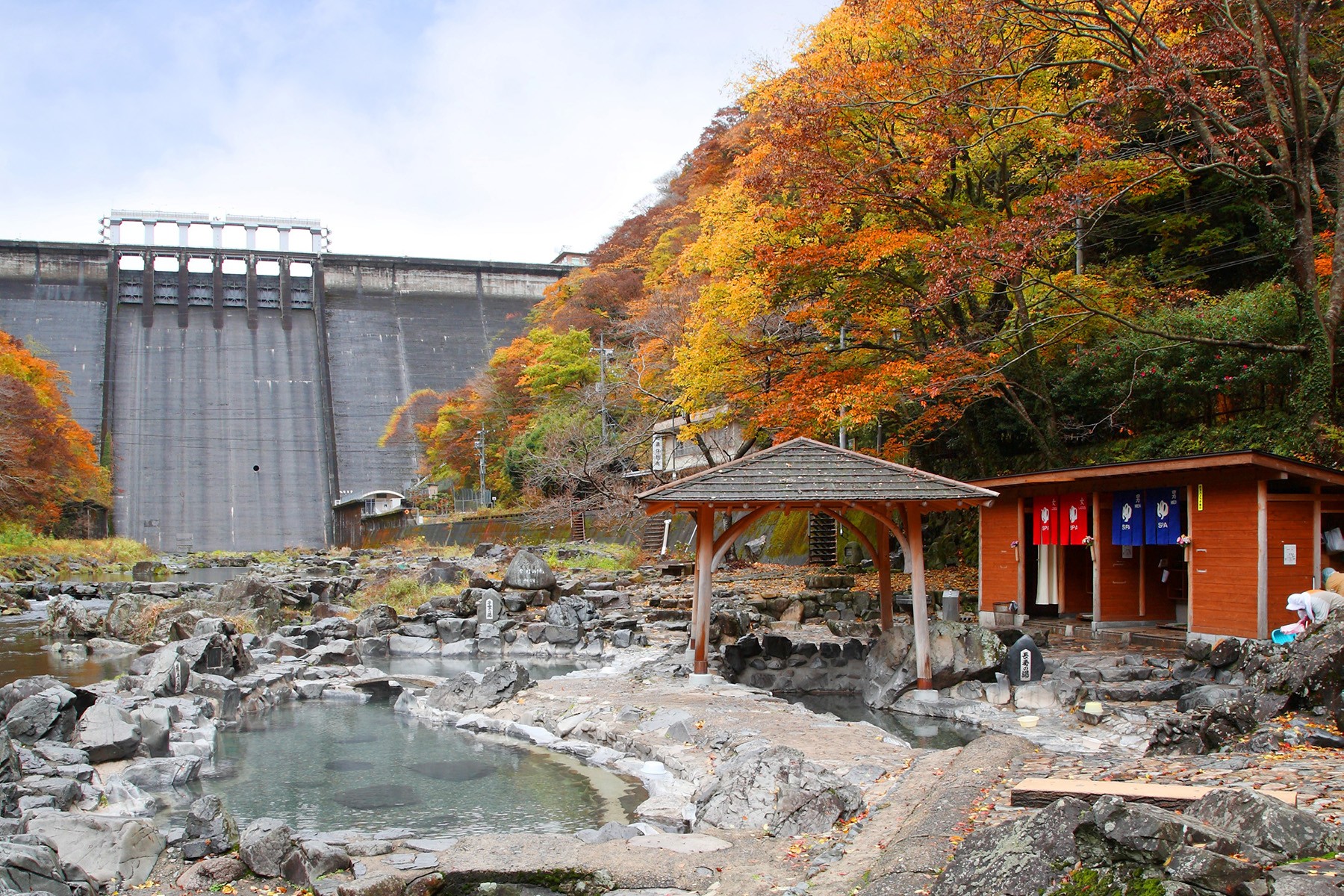 As a tourism spot, beside the famed Sunayu and the dam, the town also has a dedicated hot spring museum called the Yubara Onsen Museum, as well as the Hanzaki Center (Maniwa City Giant Salamander Conservation Center) to research and observe the giant salamanders in the area. You can also spot the giant salamander statues here and there around the town.
Yubara Onsen is also designated as a Natural Monument for being one of the few habitats for the Japanese Kajika Frogs, and from the end of May, you can also hear them singing around Tabanegawa River in Yubara Onsen Town.
Getting to Yubara Onsen
From Okayama Station, visitors can take the Chutetsu bus to JR Chugoku Katsuyama Station and then Maniwa City Community Bus to Yubara Onsen, taking about two hours and 50 minutes. Alternatively, you can use the less frequent direct busses run by Hinomaru Bus to Yubara Onsen-guchi bus stop, taking an hour and a half. It is also about an hour drive from the station via Yonago Expressway Yubara Interchange.
From Kurashiki Station, it is possible to take the local JR Sanyo Line to Okayama (about 18 minutes, 330 yen) and then on to Yubara Onsen-guchi bus stop, as above. Alternatively,約 it is about one-hour journey by car from Kurashiki direct to Yubara Onsen.
Recommend Accommodation: "Hakkei" River Views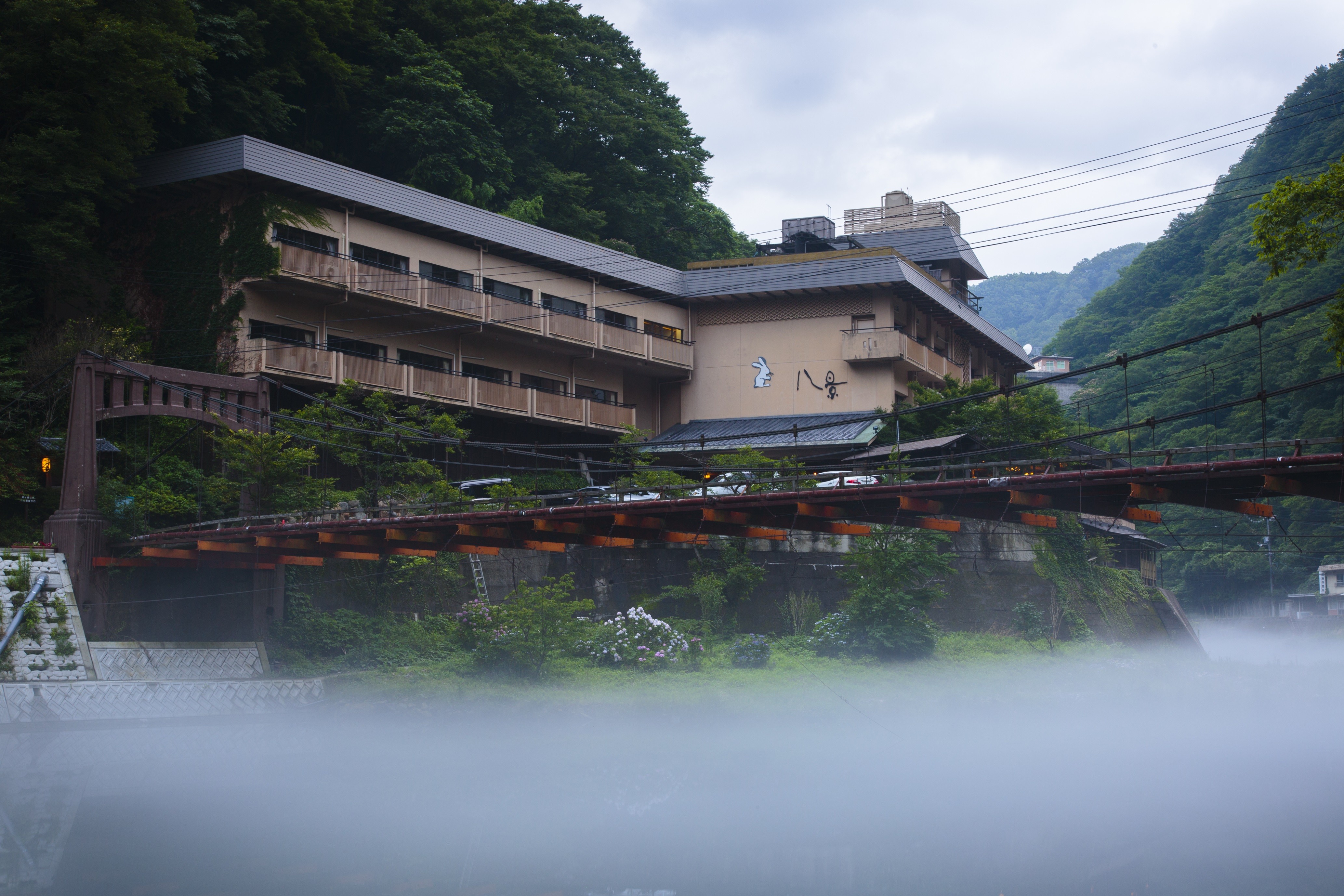 Close to the Yubara Lake, Hakkei Hotel is another popular ryokan with hot spring town and river views. It is close to the popular Sunayu and the Yubara Onsen Miharashi Observatory and makes for a great base to explore the town. It has a Japanese, Western-Japanese and Western-style rooms, with the option to book a room with a private hot spring on the balcony.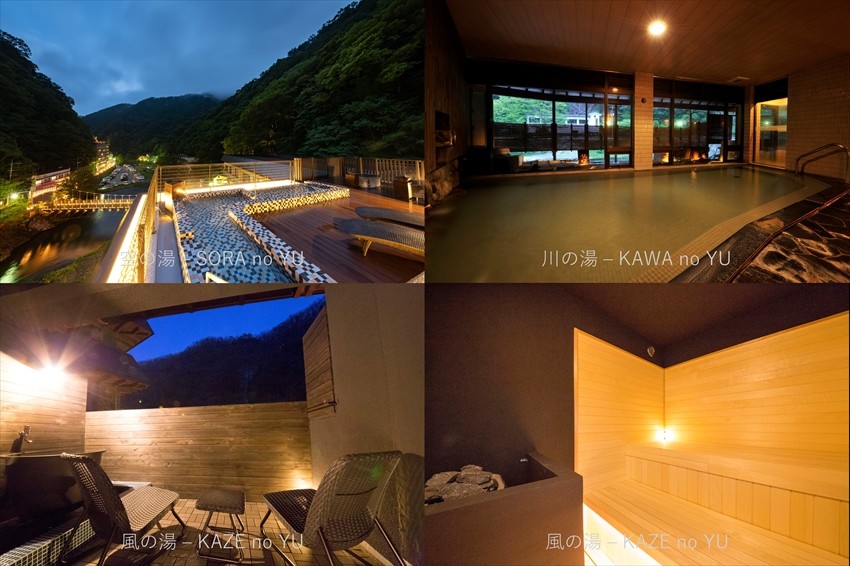 The charter rooftop spa SORA no YU and private sauna KAZE no YU are very popular, and day visitors who used any of the two can also use the gender separate large communal baths KAWA no YU at half the normal price.

Spot Information
Name: Hakkei (湯原温泉 八景)
Address: 1572 Toyosaka, Maniwa, Okayama
Location: In front of the town's symbol Sunayu.
Access: From Okayama Station, visitors can take the bus to JR Chugoku Katsuyama Station and then get on Maniwa City Community Bus to Yubara Onsen. The hotel is a 5-minute drive from the bus stop. It can also be accessed from Okayama Airport by rental car or shared taxi (5,000 yen) to Maniwa City Hall then take the Maniwa City Community Bus "Maniwa Kun" to Yubara Onsen.
Hours: Check-in is from 15:00 and check-out is until 11:00.
Okutsu Onsen: Secluded hot spring with unique custom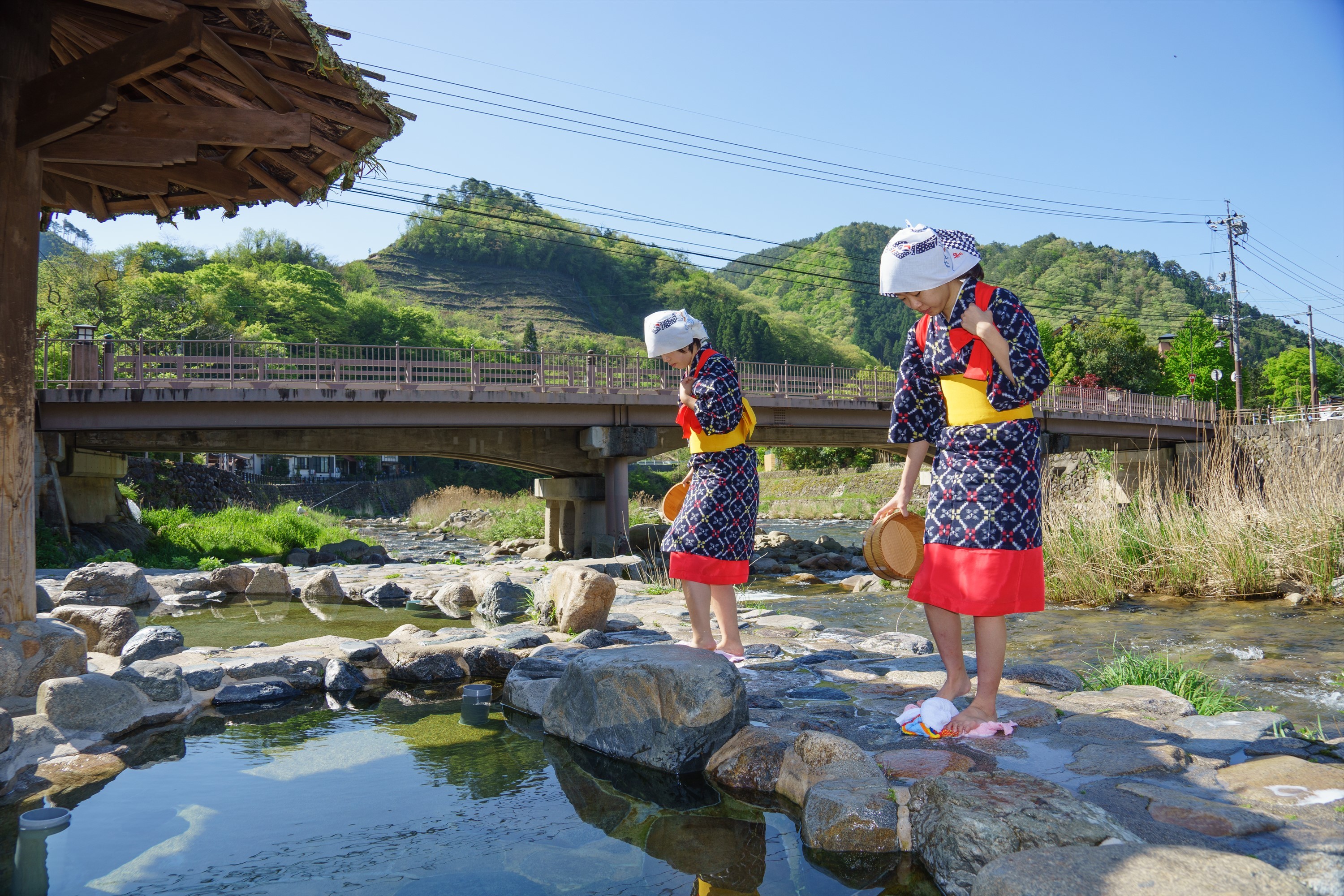 Known for its beautifying weak alkaline spring and the traditional stepping laundry called "Ashibumi Sentaku" (足踏み洗濯) a.k.a. Washing Dance (洗濯ダンス), Okutsu Onsen is surrounded by mountains of Chugoku and is selected as one of the Japan's Top 100 Tourist Destinations. Legend has it that it was found by Sukunahikona who explored the region under the order of Okuninushi back in the mythical Yakumo Imperial Palace era. In Edo Period, the daimyo of Tsuyama Domain, Tadamasa Mori, even established a spa for his personal use and forbidden general public from using it. It was also the setting for the novel "Akitsu Onsen" which became the filming location for the movie adaptation in 1962 as well.

At the open-air riverside foot bath called the Sentaku-ba, the Ashibumi Sentaku is demonstrated in the morning every Sunday of the first and third weeks of the month and Public Holidays from early March to mid-December (canceled if the weather is bad). It was originally how the locals do laundry in the hot spring water while looking out for wolves and bears and has evolved into a dance when coupled with the Okutsu Kouta song. Otherwise, the Sentaku-ba can be used as a free entry foot bath.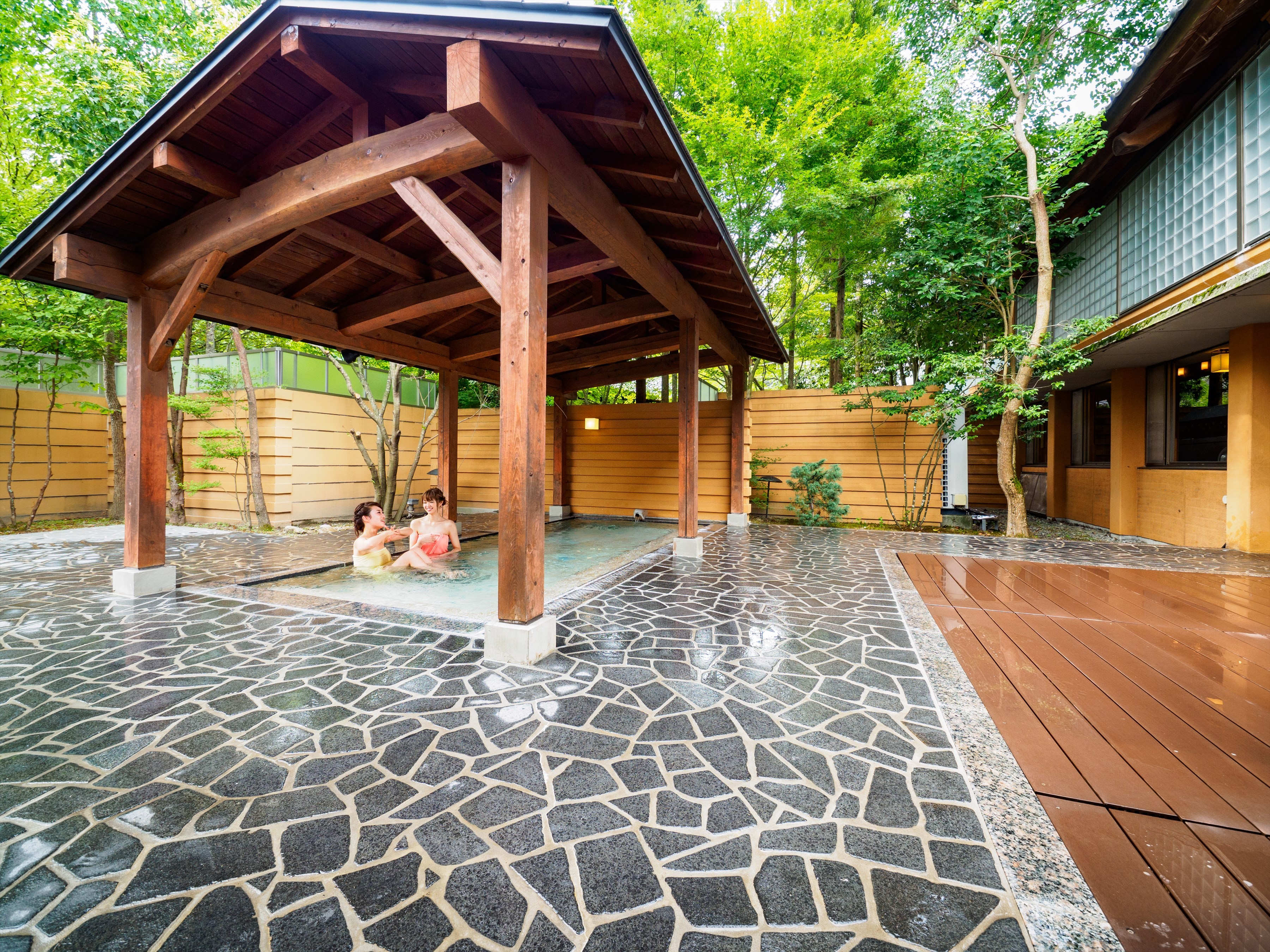 If you feel like dipping your body, you can enjoy the hot spring facility Hanabijin no Sato in the town with two large communal baths on two separate floors, with family baths, and smaller open-air baths available. You can feel the warmth of the wooden structure in this day trip bathing facility for only 800 yen (junior high school and older). The beauty spring water here is also famous for being used by cosmetics company in their products, so don't miss the chance to soak in the original spring water here!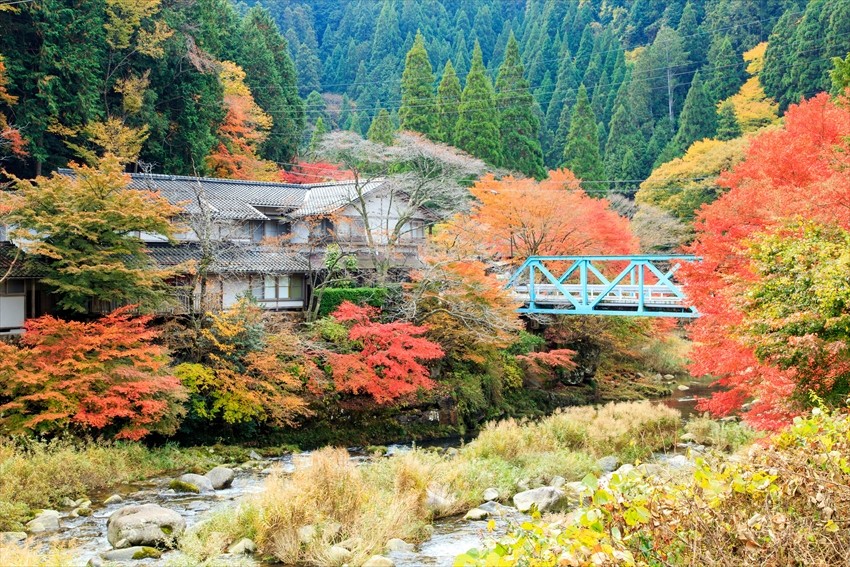 For sightseeing spots nearby, the Okutsu Ravine (sometimes called Okutsukei Valley) downstream also a famous spot for autumn leaves viewing.

Getting to Okutsu Onsen
From Okayama station, take a JR Tsuyama Line to Tsuyama Station, which takes around 70-90 minutes, then take a Chutetsu bus bound for Okutsu Onsen / Ishigoshi from Tsuyama Station for 60 minutes to reach Okutsu Onsen.
From Kurashiki, take a 20-minute train ride to Okayama Station, then follow the route above.
Recommend Accommodation: "Ryokan Okutsuso" The traditional Japanese ryokan villa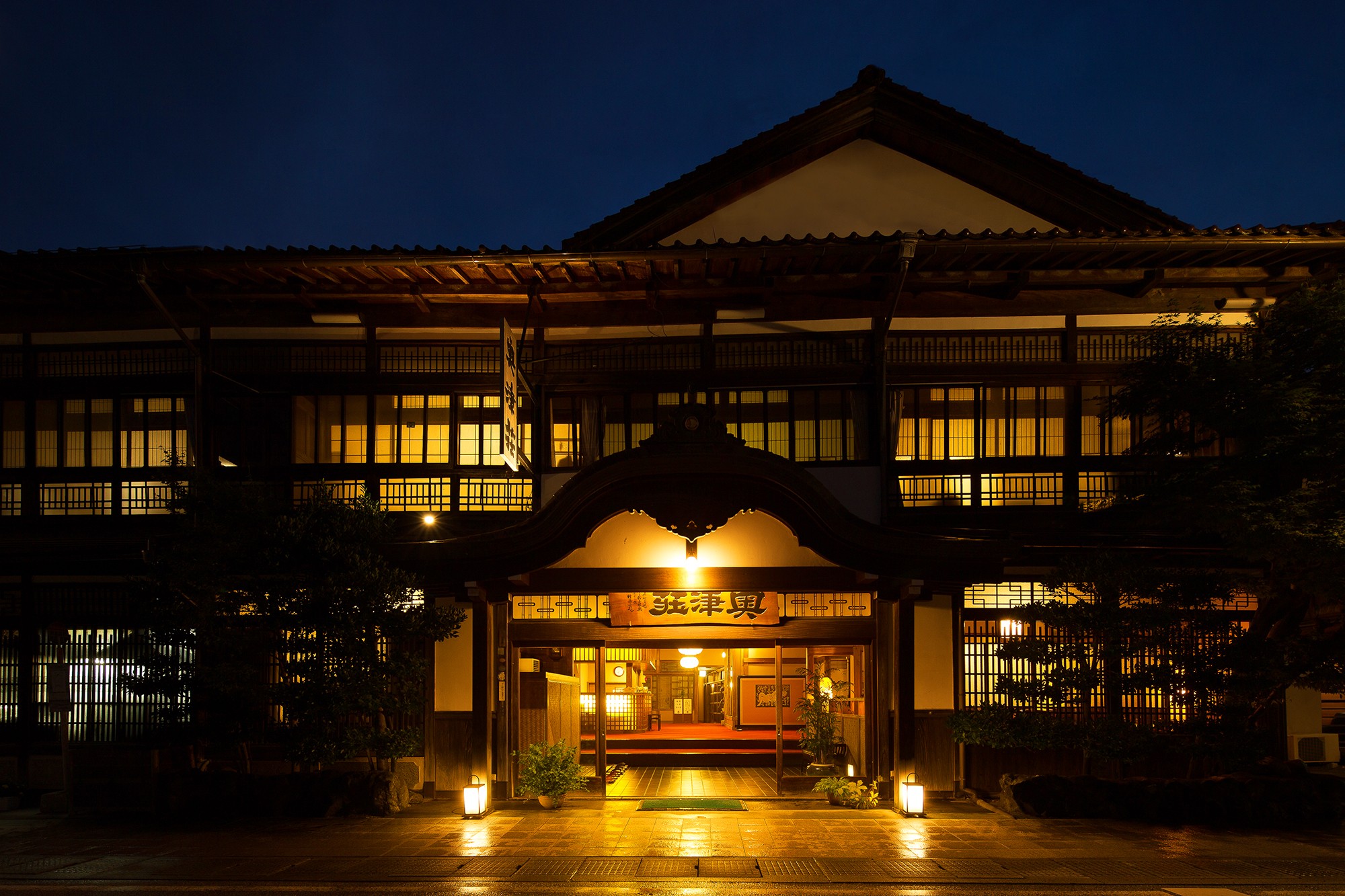 An old wooden ryokan constructed since 1927 and designated as national Tangible Cultural Property in 2018 after a renewal. Ryokan Okutsuso is boasted for its "Natural Baths of Miracle", having all its four baths use the spring water gushing out directly from the source beneath the ryokan with no added water or heat.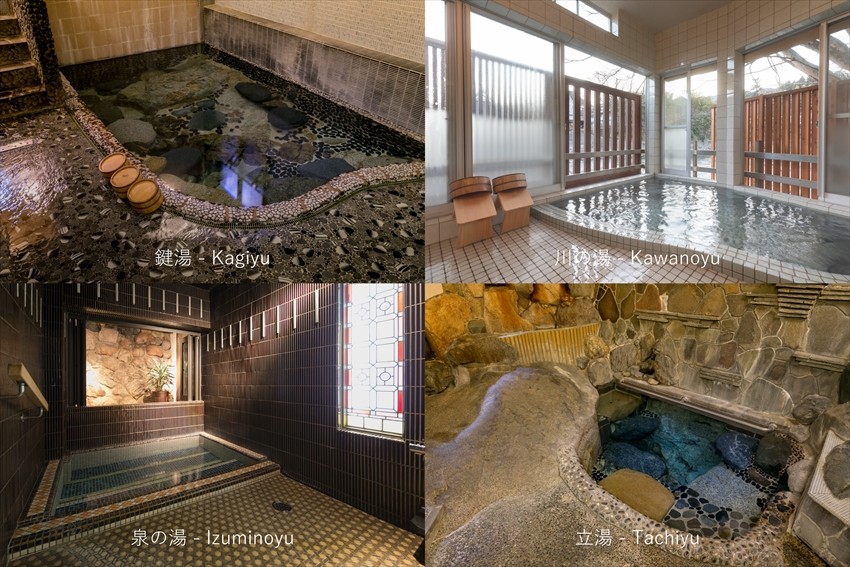 Among the available baths, Tachiyu is bathtub with the depth of around 120 cm, allowing you to stand in the bath, which is rare in Japanese hot springs. Two of the baths, Kagiyu and Tachiyu, are public baths available for both hotel guests and day visitors. Kawanoyu and Izuminoyu, which can be chartered, are also available for guests when not under reservation, but day visitors can only use Izuminoyu in this case (reservations are not accepted). Guest rooms are futon and tatami Japanese-style and beds with wooden floor Western-style, with some Japanese-style rooms come with private open-air bathtub.

Spot Information
Name: Ryokan Okutsuso (奥津荘)
Address: 48 Okutsu, Kagamino-cho, Tomata District, Okayama
Location: The ryokan is right in front of the Okutsu Onsen bus stop, just across the bridge from Hanabijin no Sato.
Access: By Chutetsu Bus bound for Okutsu Onsen from Tsuyama Station. There is also a direct highway bus from Namba, Osaka, but available only 1-2 times a day.
Hours: Check-in is from 15:00 and check-out is until 10:00.
[Survey] Traveling to Japan
Recommend