Search for the highest level of rejuvenation! Shimane's 3 recommended hot spring areas to visit + hotels to stay
Shimane Prefecture, located in the northern part of the Chugoku region of Honshu, is a tourist destination about an hour's flight from Osaka and Fukuoka. While there are many tourist attractions such as Izumo Grand Shrine and Matsue Castle, in Izumo City, which is famous as a "town of matchmaking", there are rejuvenating hot springs scattered throughout as well. Why don't you choose one-day bathing facilities, accommodations with hot springs, hot springs with meals, etc. according to your itinerary?

Tamatsukuri Onsen, Matsue City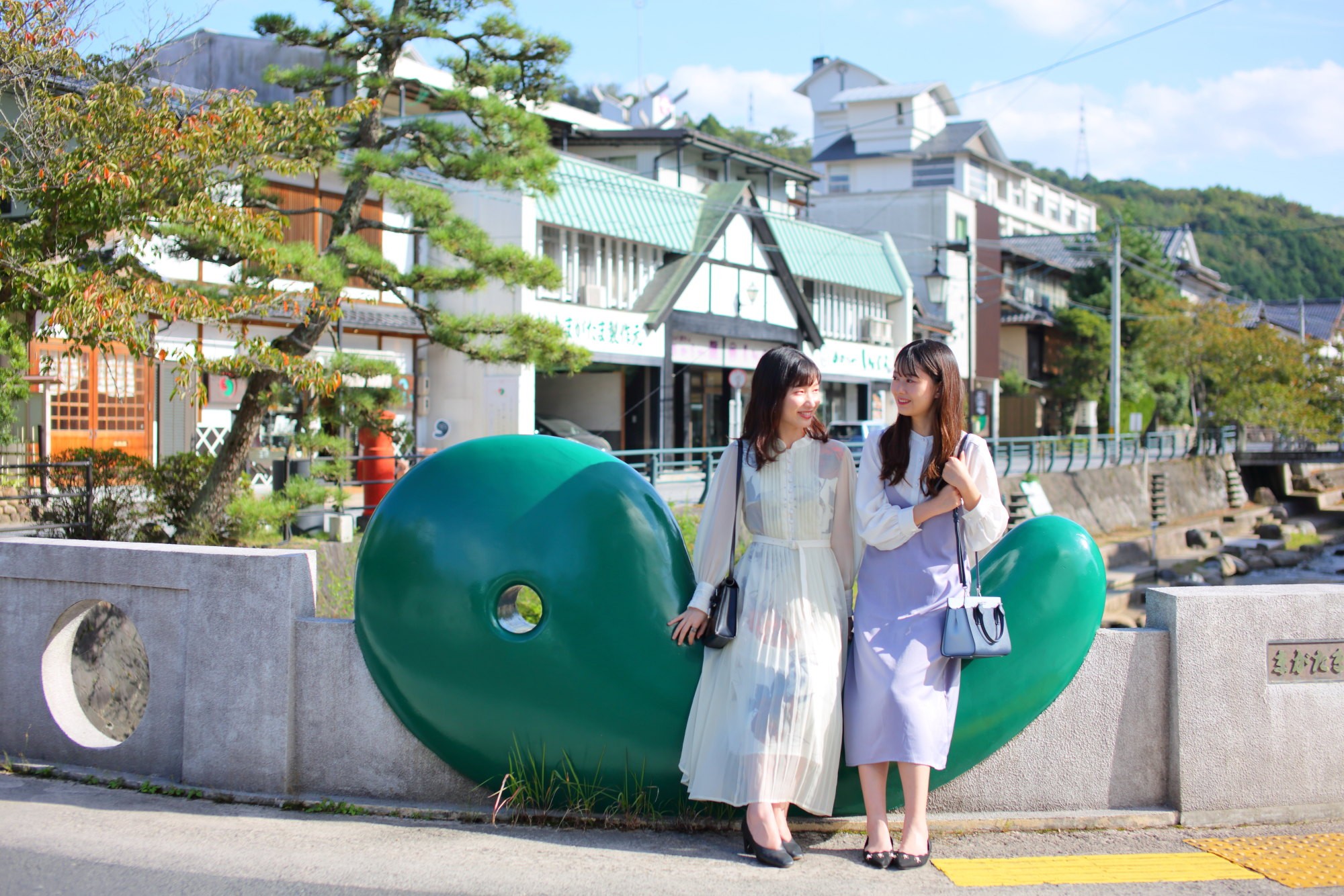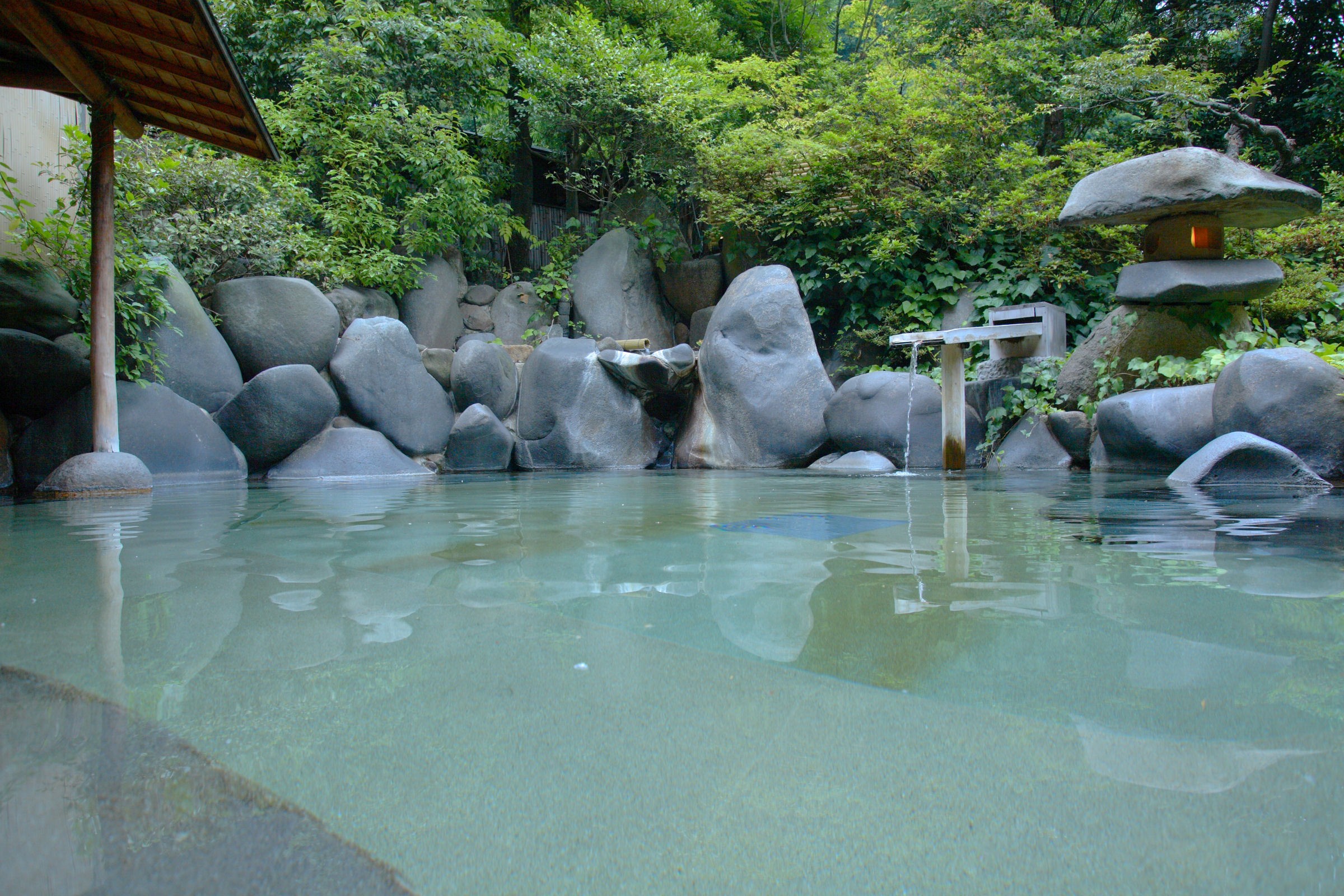 Tamatsukuri Onsen (玉造温泉) is one of the oldest hot springs in Japan. In the Izumo no Kuni Fudoki (Gazetteer of Izumo Province / 出雲国風土記) compiled in 733 AD, it is written that "Once you enter, you will look better; if you enter again, all illnesses will be cured", thus it is also called "Kami no Yu" (神の湯 - Hot Spring of the Gods). The quality of the spring is a sulfate spring. Recommended for skin-caring, cut wounds, and poor circulation. There is also the beautifying effect such that the hot spring can be used as a skin-toner as it is.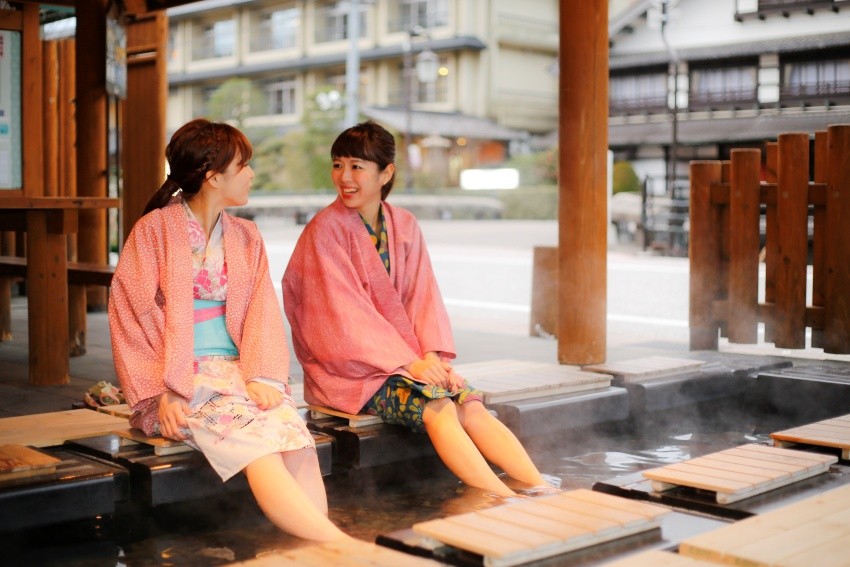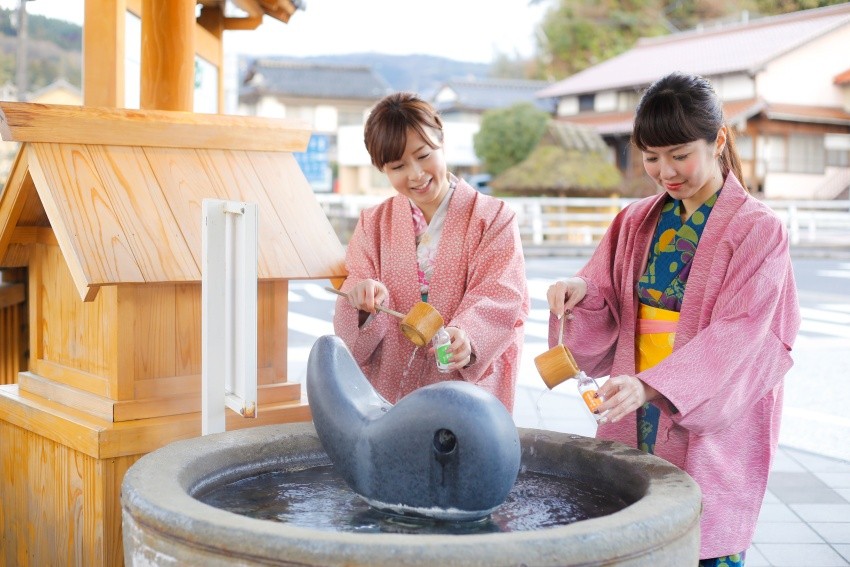 In addition to inns, Ashiyu (hot spring for foot), restaurants, and souvenir shops are lined up in the hot spring town. Among them, the "Tarai-yu" (たらい湯) in the Yuyakushi Hiroba (湯薬師広場), where you can freely draw the water from the hot spring source, is very popular. Bottles are sold right next to you, so you can go there empty-handed. Let's try the skin-rejuvenating effect!

Spot Information
A ryokan you'll want to stay at least once: Hoshino Resorts KAI Tamatsukuri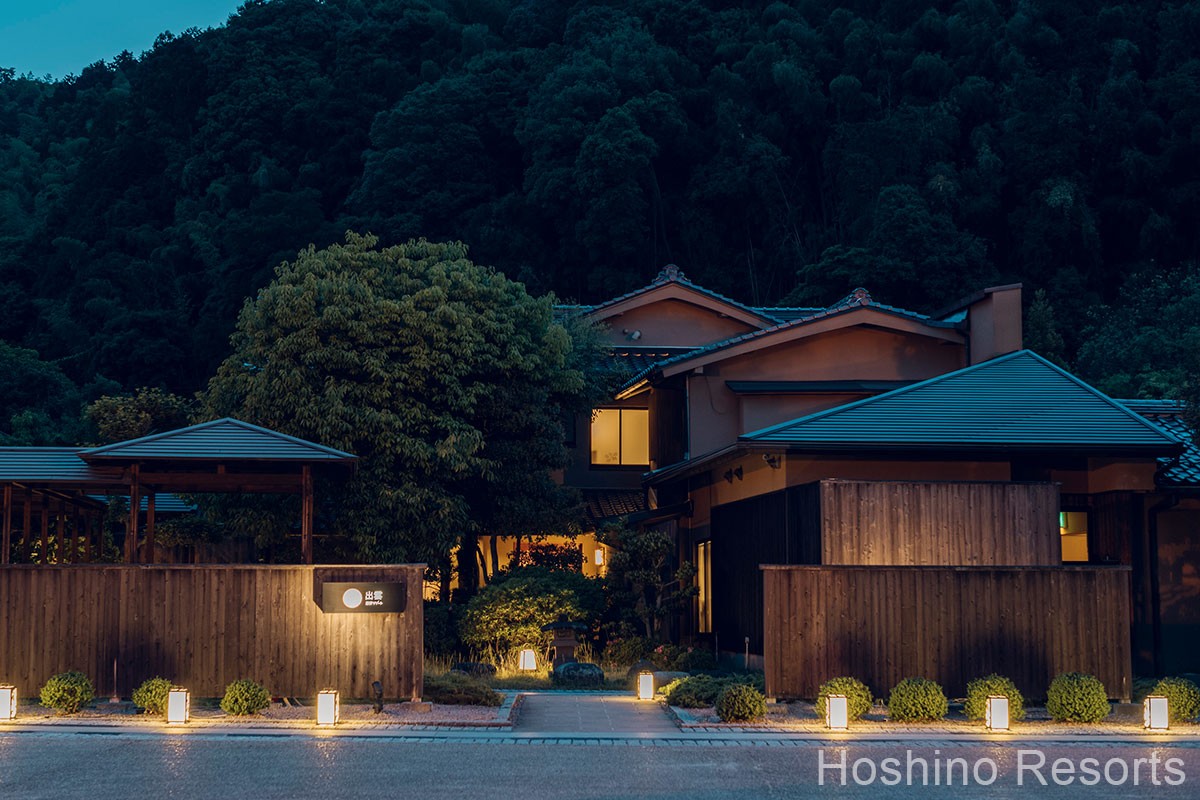 Hoshino Resorts KAI Tamatsukuri is equipped with a private open-air bath in all guest rooms. The spacious, traditional Japanese-designed guest rooms have different bathtubs, either 'hinoki' cypress wood or Shigaraki-yaki ceramic tiles, so you can enjoy Tamatsukuri Onsen to your heart's content. We also recommend the large communal bath with a sprue that imitates the minor shrines (社 / yashiro) in Izumo Grand Shrine.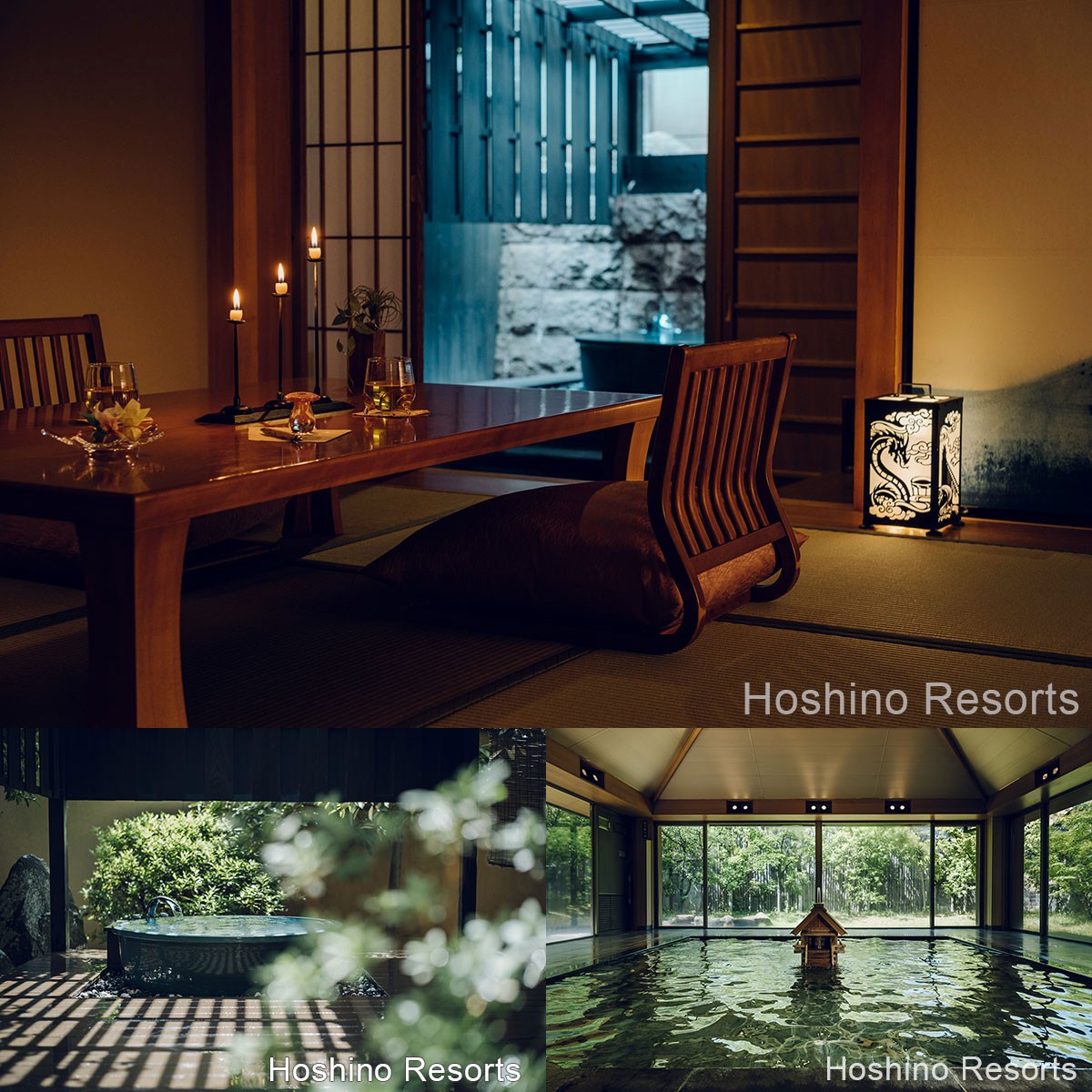 The environment seems like a world where you can experience the charm unique to this area, and as for the meal. Take a taste tour of Izumo through kaiseki cuisine with specialties such as "Shijimi beef shabu" (しじみ牛しゃぶ / Shijimi Gyu Shabushabu) using freshwater clams (called Shijimi - しじみ) and "Hosho Mushi" (奉書蒸し - basket clams cooked in a cataplana) using hotel's original cooking method. Also get yourself immersed in the traditional performing art "Iwami Kagura" (石見神楽) that shows one act of Izumo myth in a dynamic dance. It is a Japanese style inn where you can feel the uniqueness of Izumo in various scenes.

Spot Information
Yunotsu Onsen, Oda City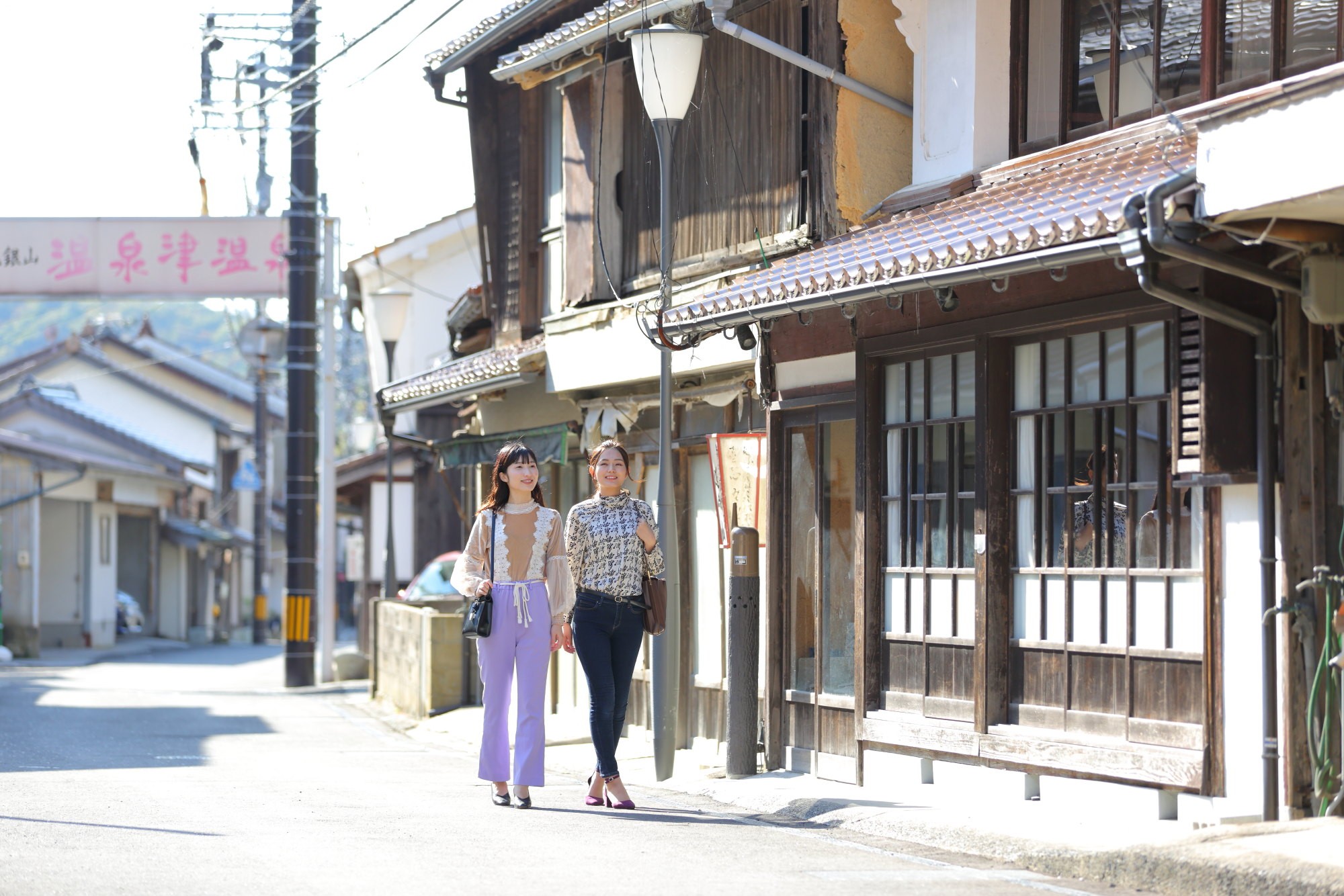 Yunotsu Onsen (温泉津温泉) is a part of the World Heritage Site of Iwami Ginzan and has a history of about 1,300 years. One of the legends about its discovery is that "a traveling monk saw a tanuki raccoon dog soaking in hot water healing its wounds". Illnesses susceptible to hot spring treatment include lifestyle-related diseases, neuralgia, rheumatism / arthritis, and stress. It's good for all illnesses since long ago.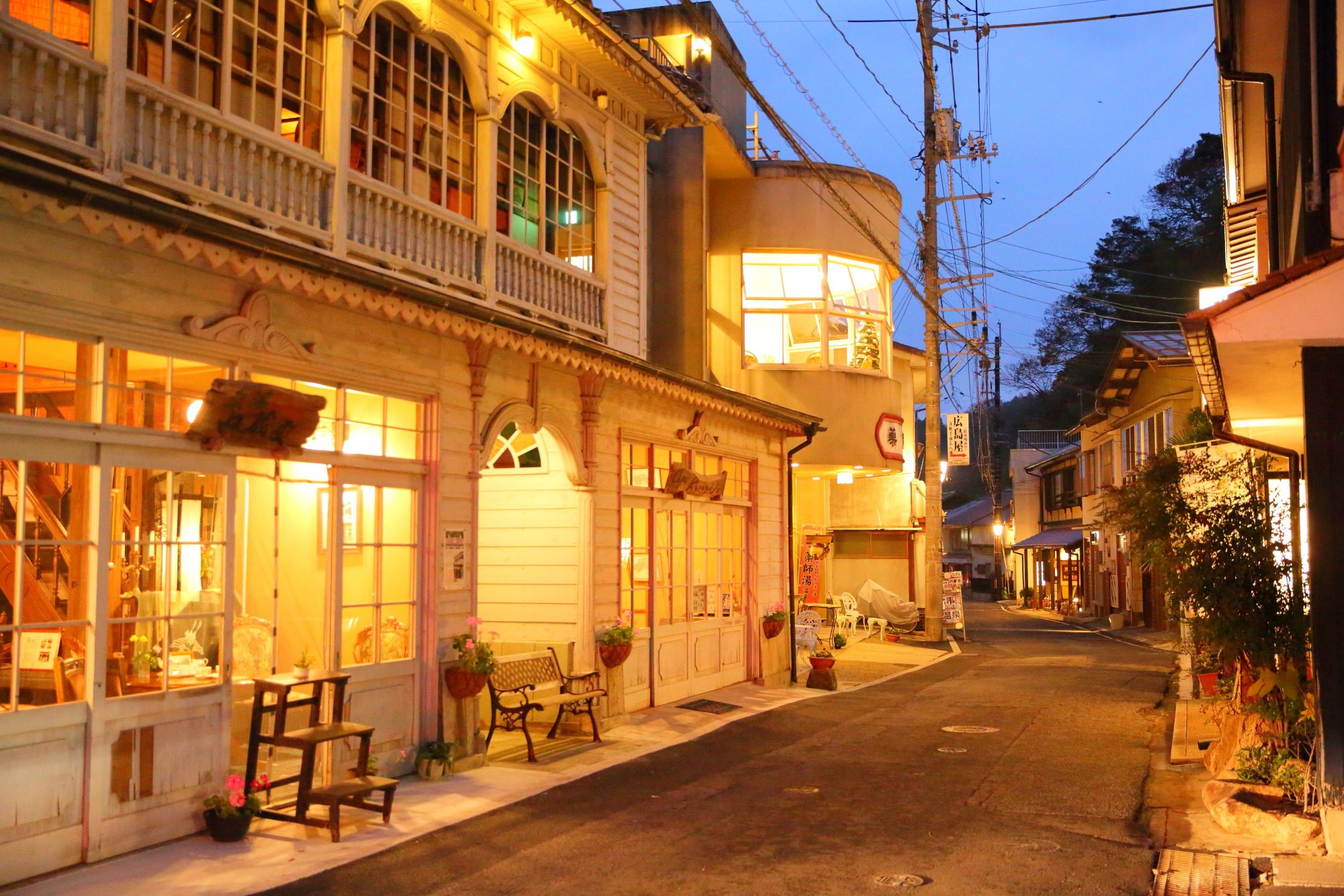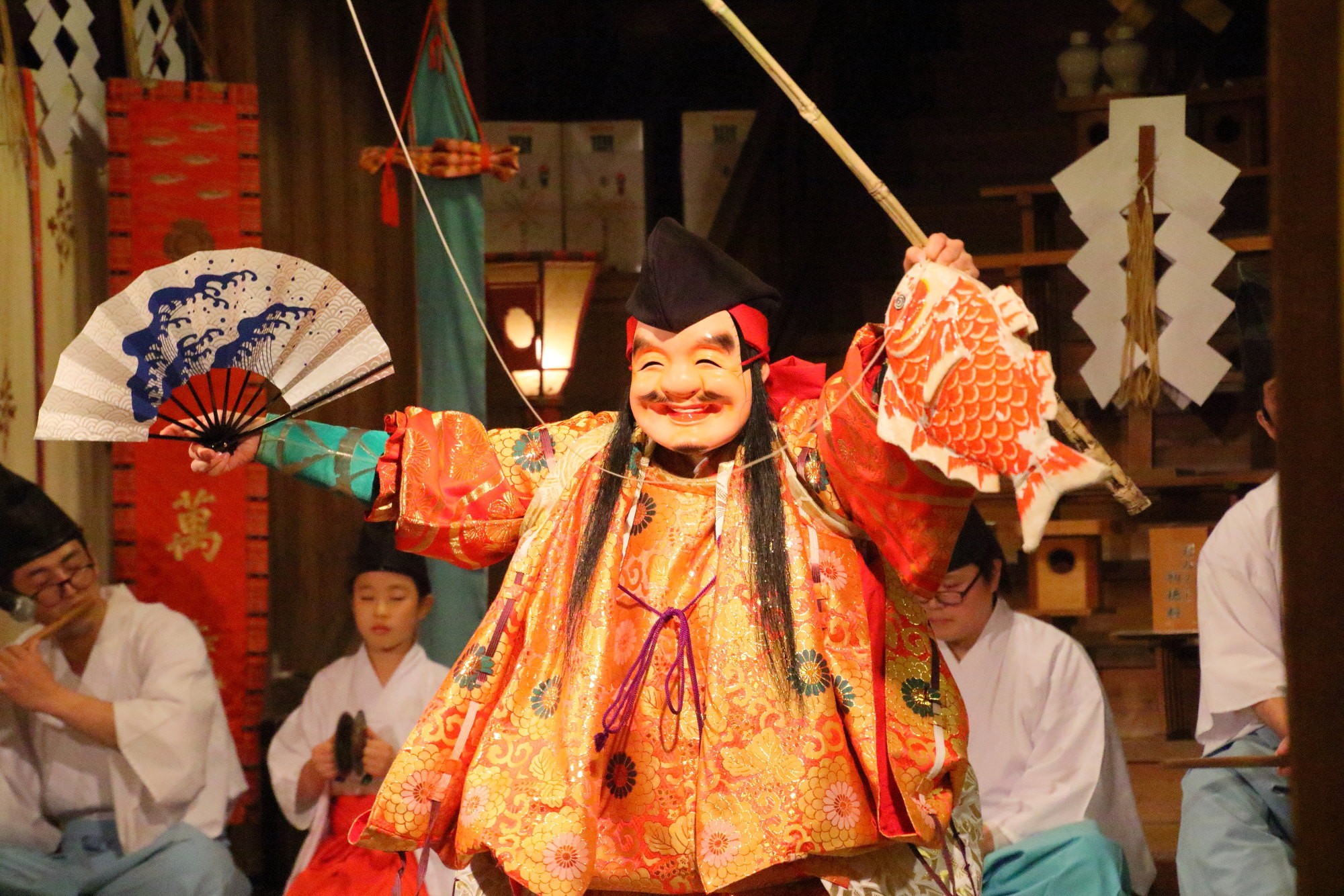 What you definitely want to enjoy along with the hot springs is the retro townscape and the Yokagura (夜神楽 - Night Kagura) performance, which is a traditional performing art of the area, on Saturday nights.

Spot Information
An onsen you'll want to stay at least once: Yakushiyu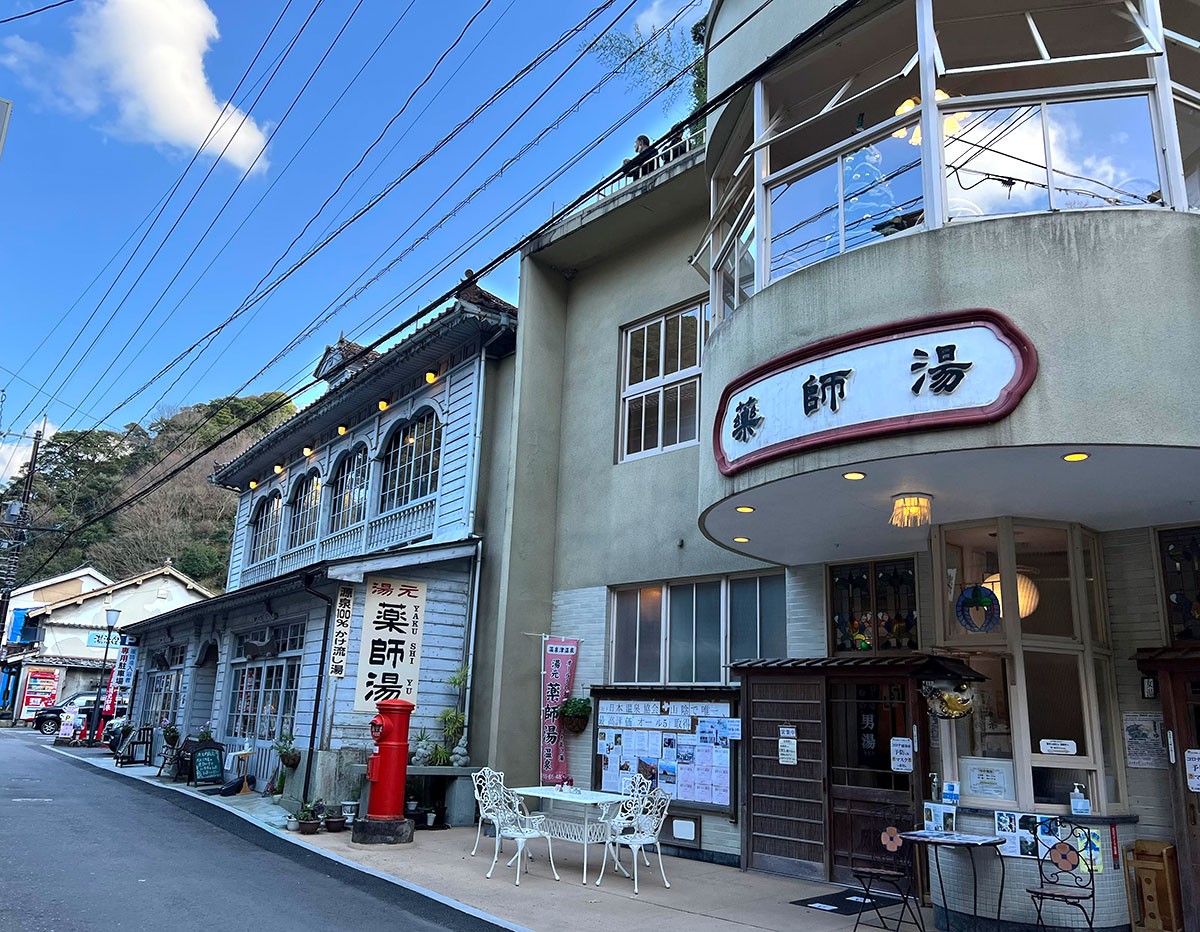 Yakushiyu (薬師湯) is a valuable natural hot spring that received the highest evaluation in all the items examined by the Japan Spa Association. Rich in skin-beautifying minerals such as carbonic acid and metasilicic acid, the Iemoto of the hot spring sommelier evaluated it as "W Bihada no Yu" (W美肌の湯 - Double skin-beautifying effects hot spring).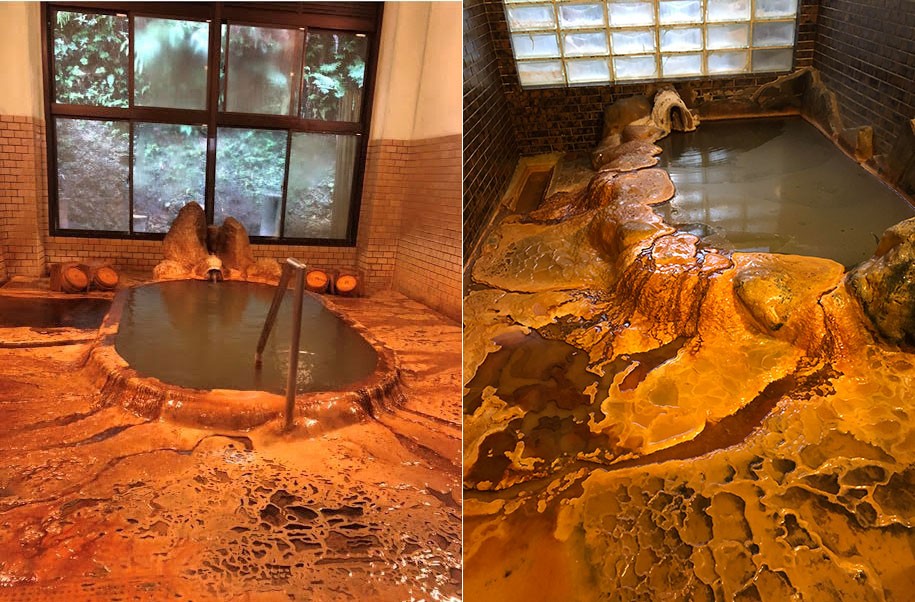 Enjoy the pure natural hot springs from the source flowing right into the bathroom where the hot spring mineral components are solidified. The owner, who has studied hot springs at the graduate school of medicine, proposes a healthy diet that will help you relax after bathing and prepare your body for the effect of hot springs from the inside.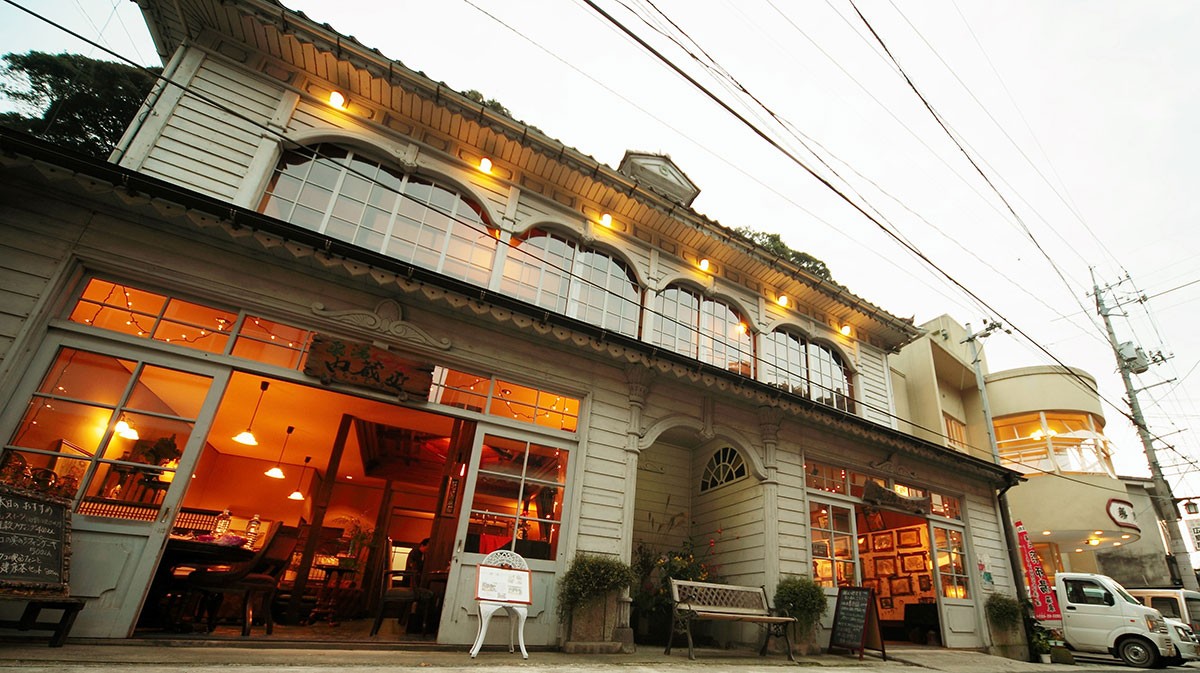 Enjoy your meal at "Cafe Kuranojo" (カフェ内蔵丞) that operates in a former hot spring facility wooden Western-style building in the Taisho era. The building is considered the oldest existing hot spring facility in Yunotsu an does not use any nails on the ceiling.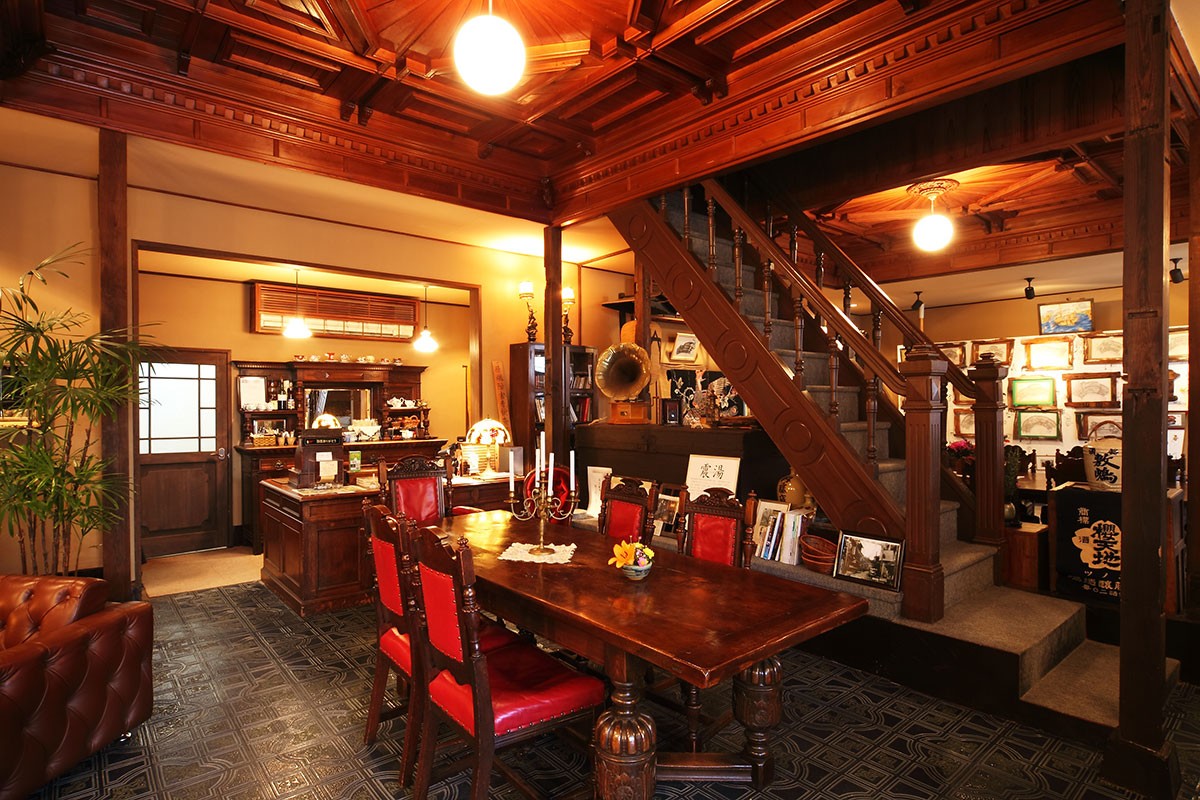 You can enjoy dishes that are passed down exclusively in the familiy of the founder whose hands took parts in the history of Iwami Ginzan and a healthy menu that uses local ingredients. (* Arrangement available for those with allergies and for vegans)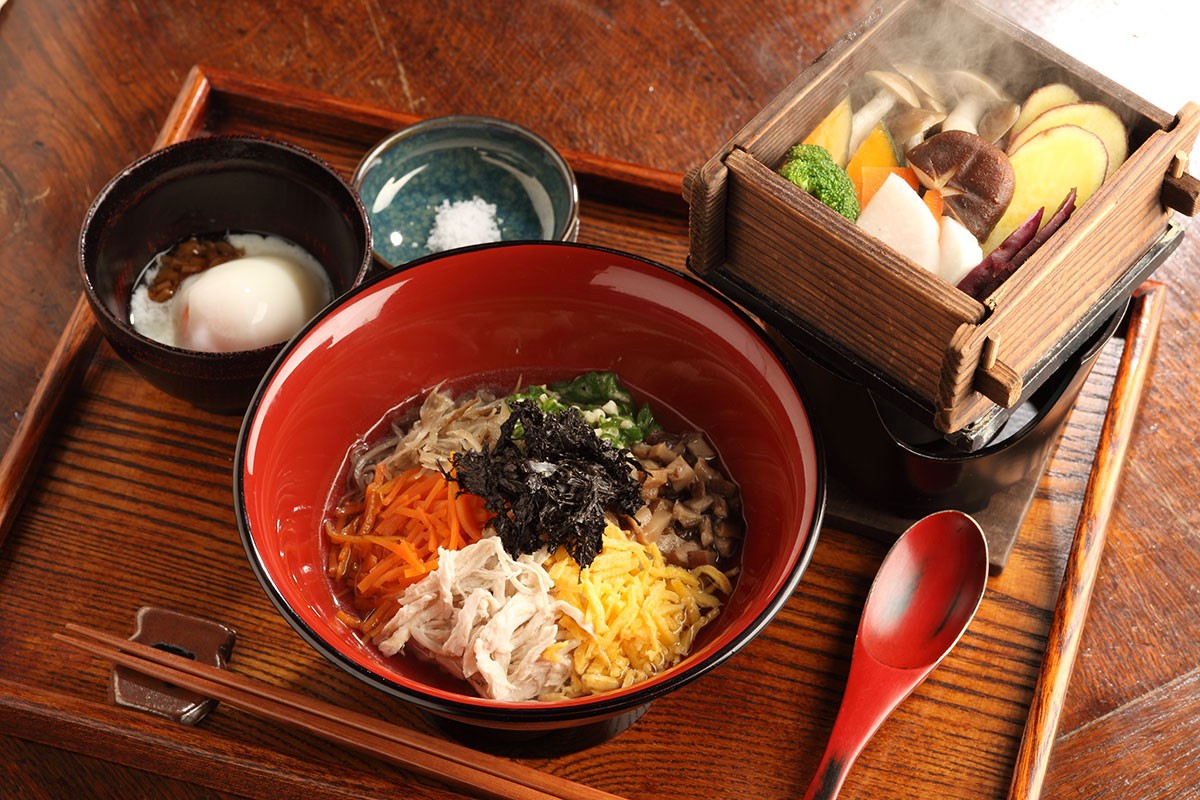 Spot Information
One-day bathing is also OK! Izumo Enmusubi Onsen Yurari, Izumo City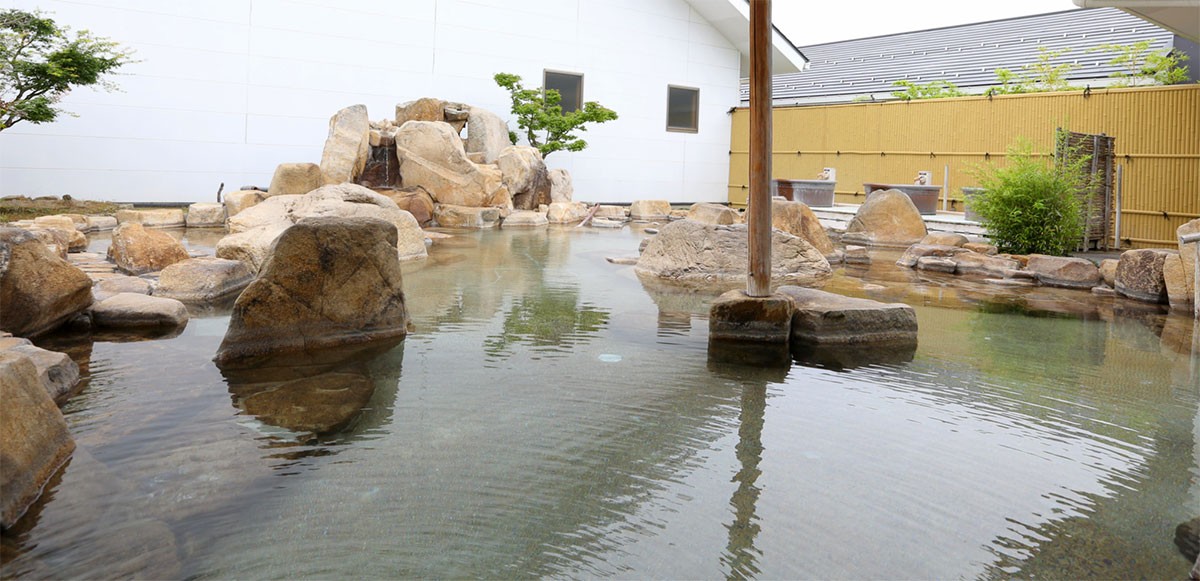 This facility is an one-day hot spring that flows directly from the largest natural source in the Chugoku region. The source is 1,400m underground on they premises. The abundant amount of hot water that springs up to 200L or more per minute helps realize a pure hot spring right from the source.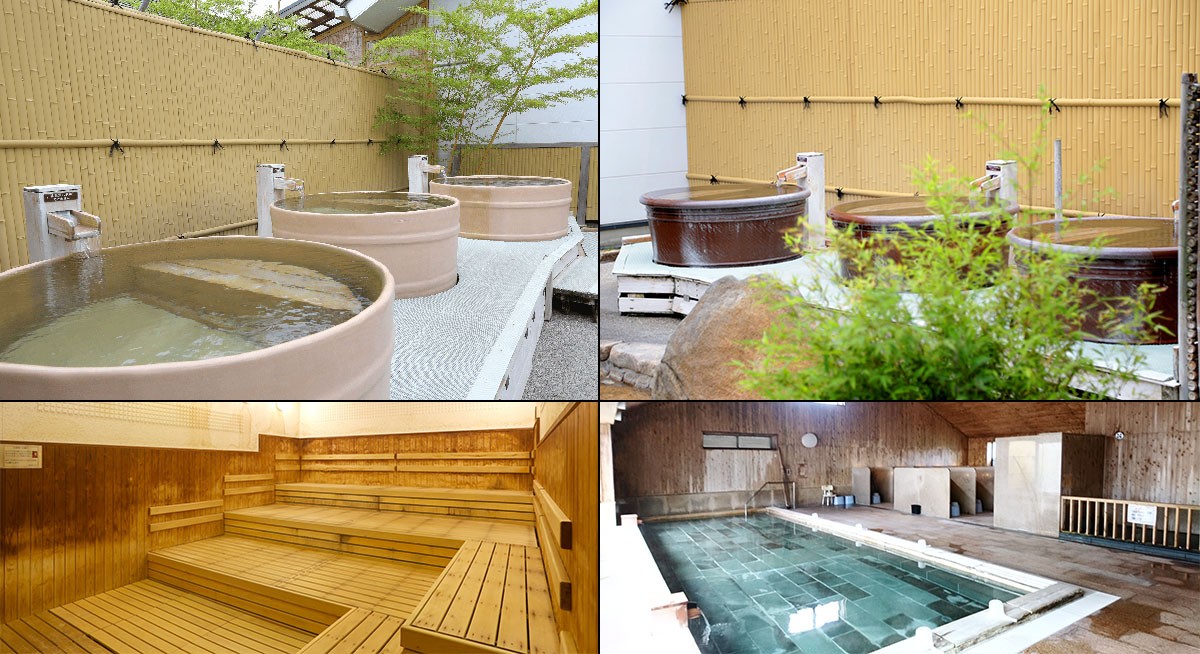 There are various types of baths. From a large open-air bath made of rock of about 50 tsubo (坪 - 1 tsubo is about 3.30579 sq.m.), which looks like a Japanese garden, to wooden barrel baths and pottery baths with the size fits for one person each. Both the indoor bath and the far-infrared rays sauna are spacious enough to relax. The spring quality is an alkaline simple spring that is said to be effective for skin beautification, gastrointestinal diseases, neuralgia, poor circulation, and all other diseases. 
At night, we recommend taking an open-air bath with a starry sky and a moon-viewing bath. There is also a restaurant where you can eat delicious food and an r&r space, so even if you're hungry, they got you covered. It is a hot spring where you can enjoy yourself all day long.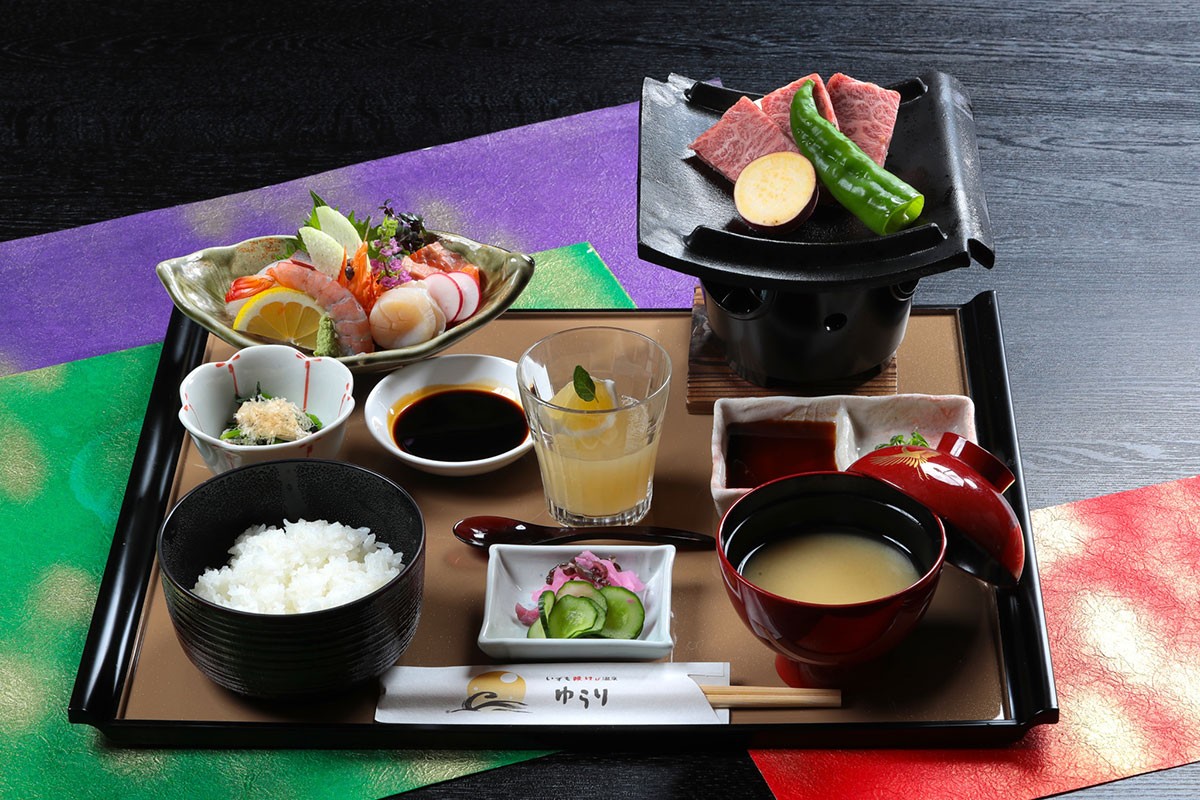 Spot Information
[Survey] Traveling to Japan
Recommend