Enjoy sushi, seafood, and hot springs in Choshi City, Chiba Prefecture! Guide to gourmet foods, hot spring hotels & inns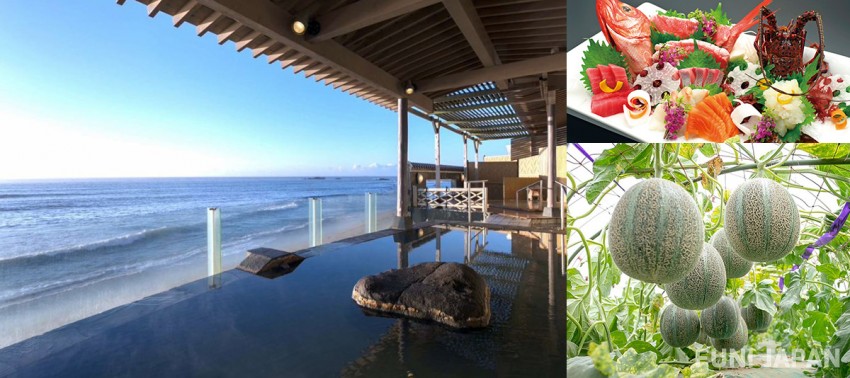 Bordered by the Pacific Ocean, Choshi City in Chiba Prefecture is a tourist destination where you can enjoy delicious sushi and seafood, as well as activities such as marine sports. There is also the Inubosaki Onsenkyo, where you can enjoy a hot bath while gazing at the sea that spreads right before your eyes. If you want to fully enjoy Choshi's rich variety of sightseeing, we recommend a two-day and one-night trip. Because it is a city visited by many tourists, there are plenty of hot spring inns that are perfect for lodging. This time, we will introduce recommended gourmet foods, souvenirs, hot spring hotels and ryokans. Let's enjoy Choshi to the fullest!

Choshi Food: Seafood & Sushi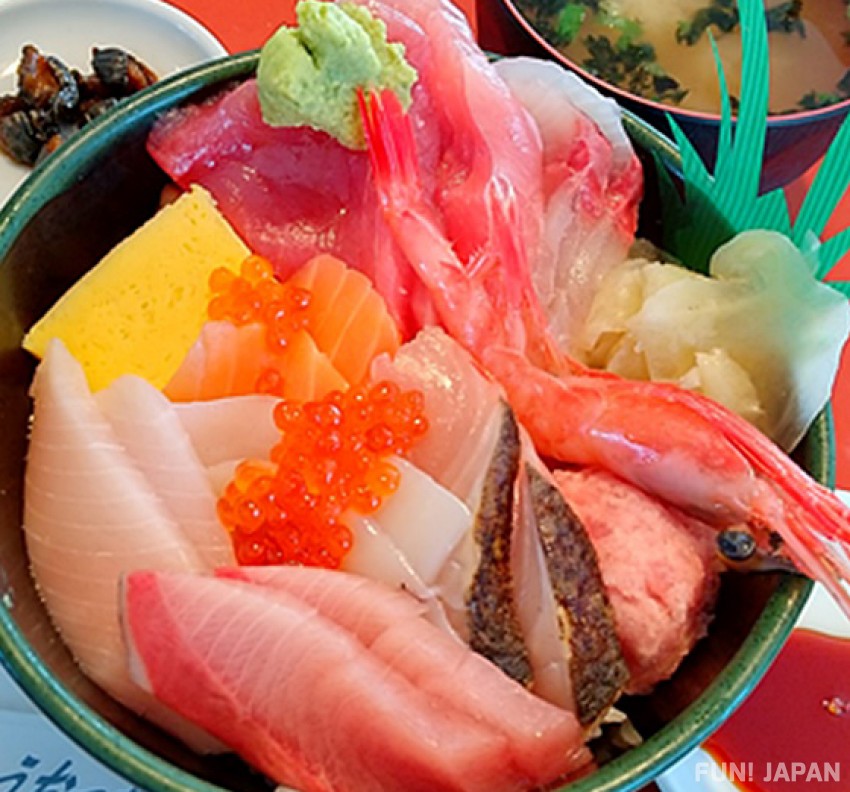 Choshi is a town with one of Japan's leading fishing grounds, Choshi Fishing Port, which boasts the largest catches of about 200 species of inshore fish such as sardines, tuna, and bonito. In particular, the hand-caught alfonsino that is landed at the Tokawa Fishing Port, the birthplace of Choshi fishery, is certified as Chibas brand marine product "Choshi Tsuri Kinme" (銚子つりきんめ). It is a fish that you definitely want to eat when you visit this land.
One of the facilities to enjoy the seafood caught in Choshi is "Seafood Restaurant Wosse" (シーフードレストラン うおっせ) at the seafood center "Wosse 21" (ウオッセ21). You can enjoy classic dishes such as kaisendon (rice bowl topped with seafood) made with fresh seafood, as well as creative dishes that are elaborately designed.
Choshi Food: Datemaki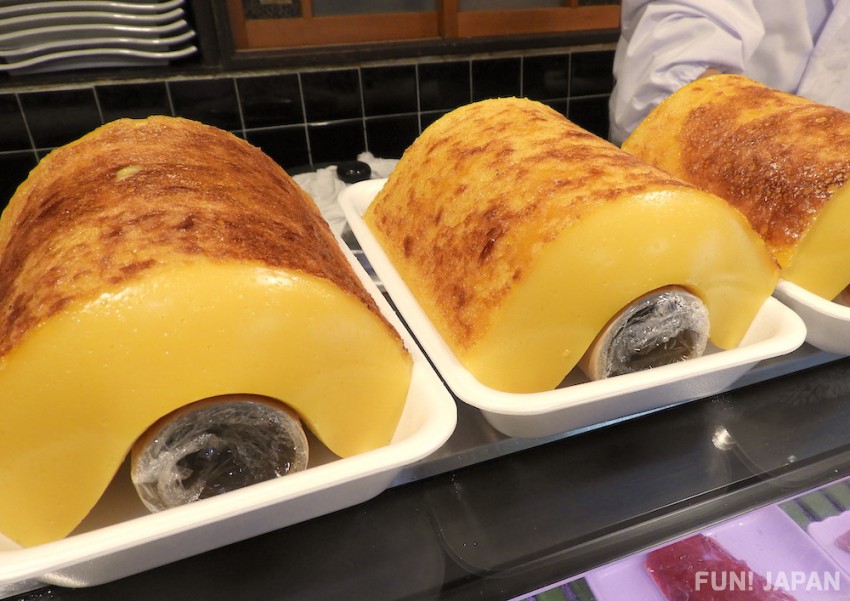 "Datemaki", one of the osechi dishes that are indispensable for Japanese New Year, is also one of Choshi's specialties. However, unlike other Datemaki, Choshi's Datemaki does not contain minced fish. And by not pureing it, it becomes surprisingly elastic and smooth like pudding, giving it the nickname "fisherman's pudding" (漁師のプリン / ryoshi no purin).

Datemaki can be eaten at several sushi restaurants in Choshi City, such as "Okubo Sushi" (大久保寿司), the restaurant that invented this kind of Datemaki, and "Azuma Sushi" (あづま寿司). At "Azuma Sushi", the restaurant makes Datemaki with carefully selected eggs from Chiba Prefecture that are delicious to eat raw. Let's enjoy the sweet and glossy Datemaki unique to Choshi.
Choshi Food and Souvenirs: Nure Senbei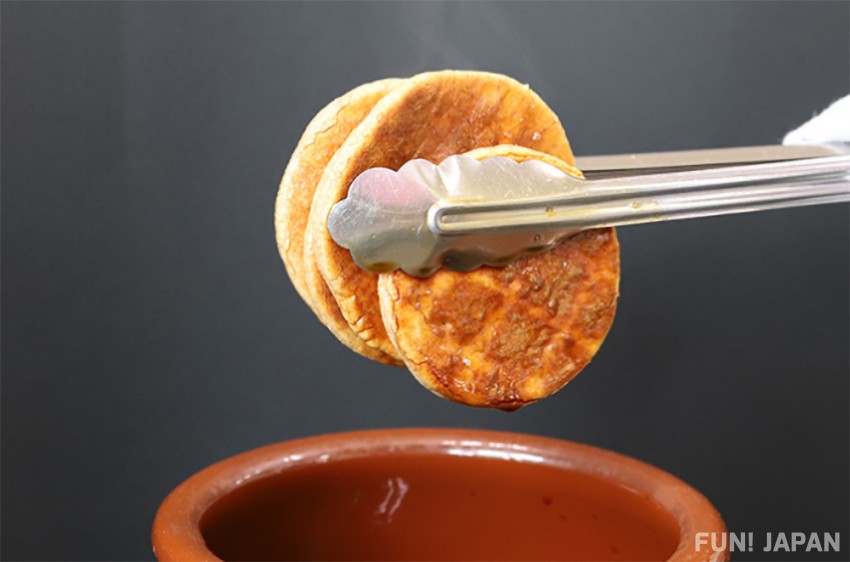 "Nure senbei" (ぬれ煎餅), a representative souvenir of Choshi, is made by soaking soy sauce into the batter of freshly baked senbei. It began with the distribution as a free gift in 1960 at "Kashiwaya" (柏屋).

Many people supported the business by purchasing nure senbei sold by Choshi Electric Railway when it was under financial difficulties. As a result, the story that the bankruptcy was safely avoided spread wide and became known throughout Japan. Nowadays, you can try making your own nure senbei at Choshi Electric Railway's souvenir shop "Nure Senbei Station" (ぬれ煎餅駅).
"Ishigami" (イシガミ), which manufactures and sells more than 50 different types of delicious rice crackers, taught Choshi Electric Railway the technique of nure senbei for free. In Choshi, you can taste the unique nure senbei at various shops including Ishigami.
Choshi Food and Souvenirs: Choshi Melon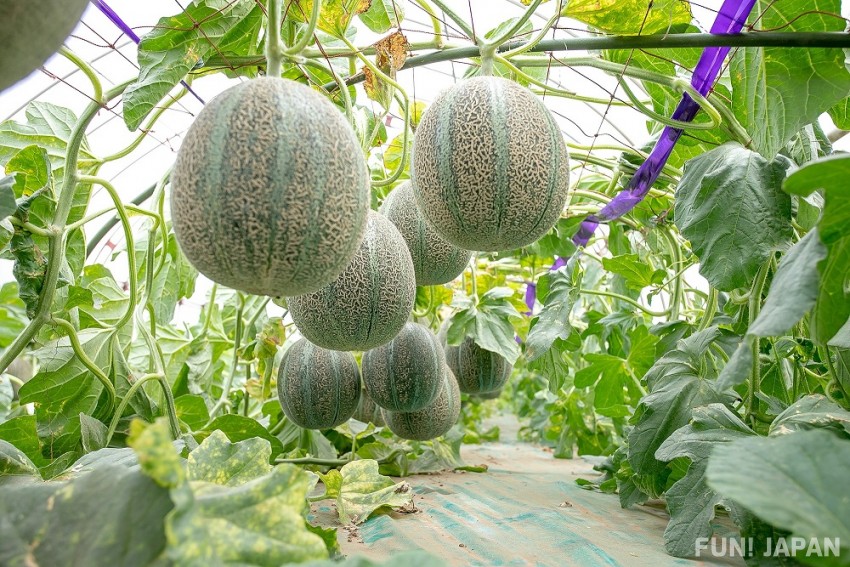 One of Choshi's representative crops is the rare Choshi melon, which is only shipped for about a month from June to early July every year. The flesh is thick and full of juice. It is a species with a very sweet and melt-in-your-mouth texture. Such Choshi Melon is also full of processed products.

"Choshi Melon Wine" has a refreshing taste that makes the best use of Choshi Melon. The "Choshi Melon Wine Cake" marinated in the wine and aged for two weeks is also excellent. In addition, there are "Choshi Melon Manju" made with Choshi melon puree and "Choshi ni Melon Melon" (銚子にめろんめろん), a drinkable konjac jelly. You can enjoy Choshi melon as processed products all year round.
Choshi Hot Spring Inn: Inubousaki Kankou Hotel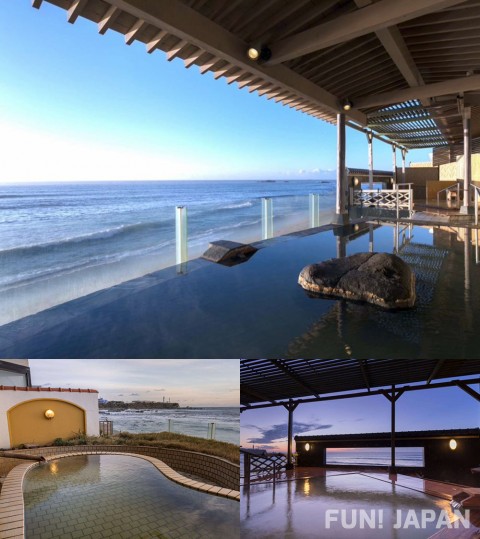 "Inubousaki Kankou Hotel" (犬吠埼観光ホテル) has 25 rooms, 21 of which overlook the magnificent Pacific Ocean. There are 8 hot spring baths, including a paid private hot spring. Among them, there are open-air baths such as the "Hinokiburo" (檜風呂 - cypress bath) with a view, the open-air bath "Iwaburo" (岩風呂 - rock bath), and the European-style open-air bath "Opia" (オピア), where you can bathe while enjoying the sound of the waves and the scent of the sea.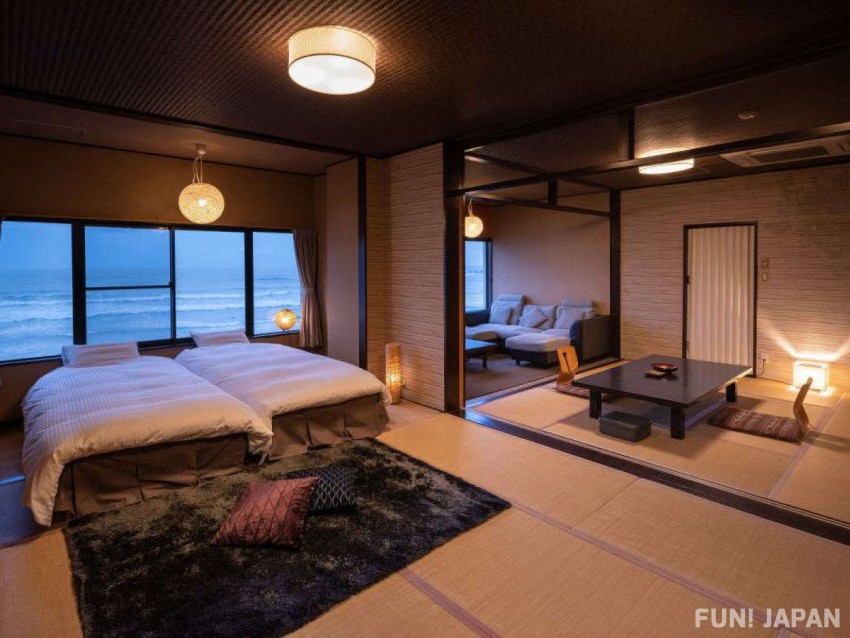 We especially recommend the spacious Japanese-style rooms facing the ocean to relax and unwind in a Japanese atmosphere. In the meal plan, you can enjoy not only seafood unique to Choshi, but also 'Choshi Tsuri Kinme' boiled and even Boso brand beef 'Wakashio Beef' steak via a separate order. What's more, the shop where original products such as healthy "seaweed konjac" made from the highest quality seaweed are lined up is perfect for choosing souvenirs.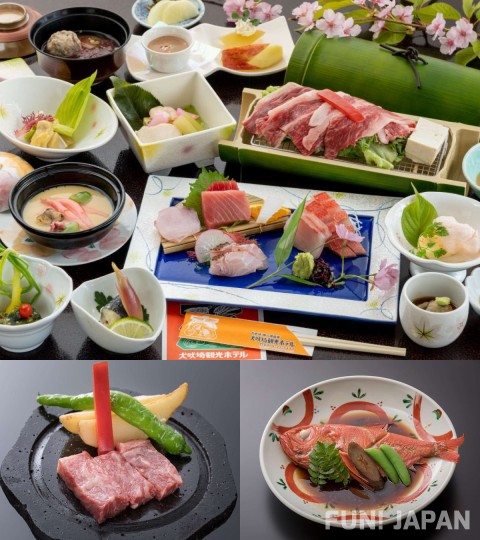 Spot Information
Name: Inubousaki Kankou Hotel (犬吠埼観光ホテル)
Address: 10293 Inubosaki, Choshi City, Chiba Prefecture
Access: About 8 minutes on foot from Choshi Electric Railway "Inubo Station"
Official site: http://www.inubou.co.jp/
Choshi Hot Spring Inn: Taiyo No Sato Villa Umi To Mori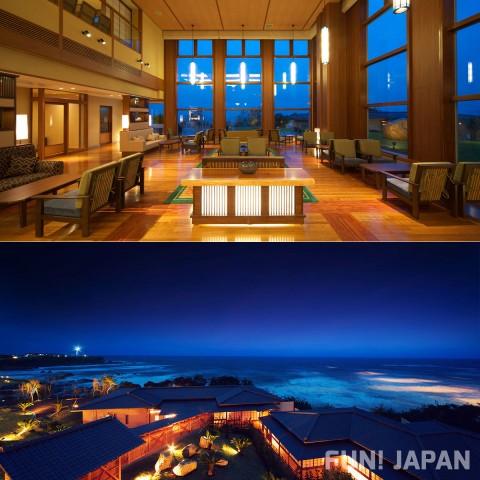 "Taiyo No Sato Villa Umi To Mori" (別邸 海と森) located on the site of a villa that was once built by the royal family with all rooms with ocean views. Surrounded by the sea and forest, this vast site offers a scenic view loved by the royal family. There are a total of 32 guest rooms, including the hotel building and Villa Zuikaku, which consists of 6 detached rooms. Each room at Villa Zuikaku has its own unique style. You can use the natural hot springs whenever you want.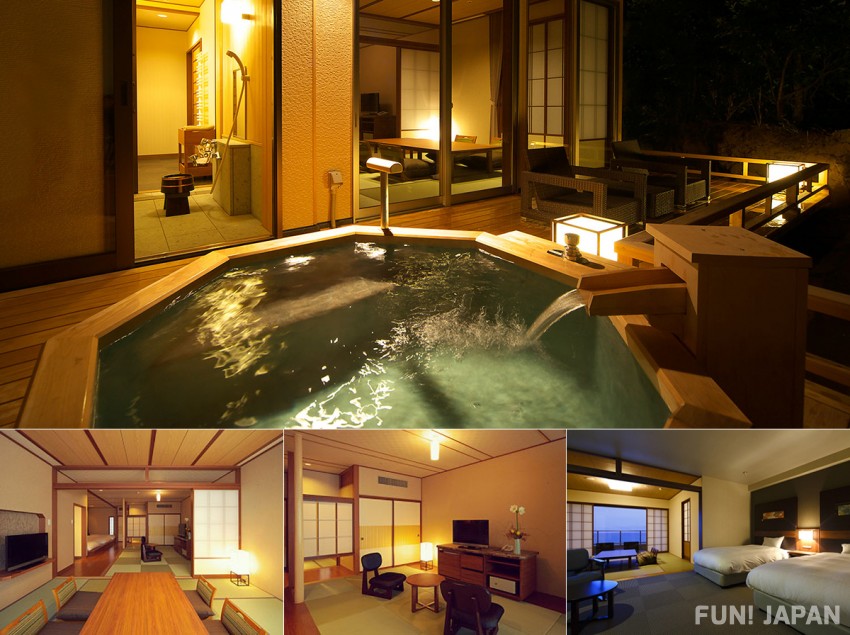 Meals are served on the terrace with a great view or in a private room with a calm atmosphere. You can enjoy dishes that use Choshi-caught seafood and fresh vegetables, such as 'Choshi Tsuri Kinme' unique to Choshi or spiny lobster. The hotel has a full range of facilities to satisfy your stay including an esthetic salon, sky terrace, and library lounge. It is an inn that makes you want to stay for a long time like how the royal family did in the past.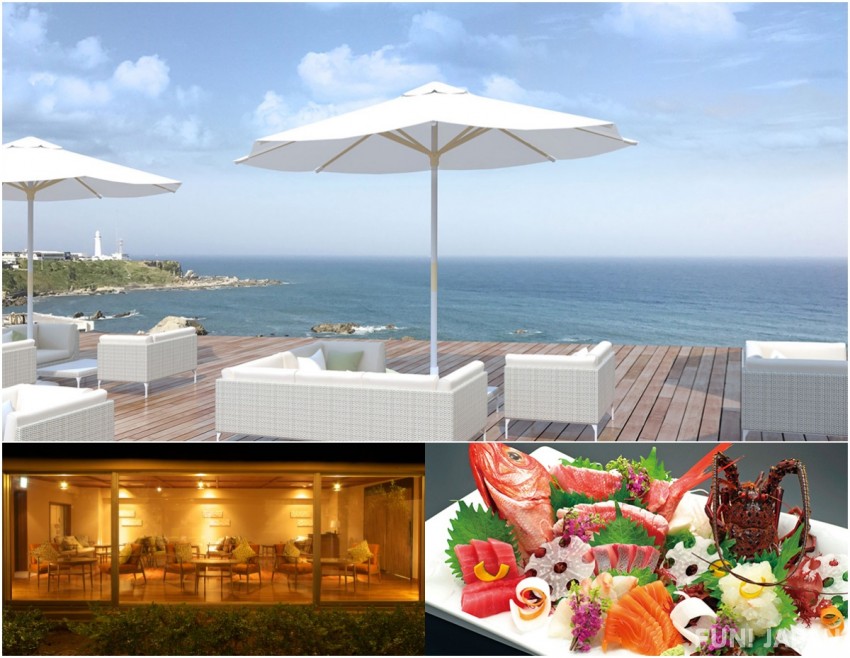 Spot Information
Name: Taiyo No Sato Villa Umi To Mori (別邸 海と森)
Address: 10292-1 Inubosaki, Choshi City, Chiba Prefecture
Access: About 5 minutes on foot from Choshi Electric Railway "Inubo Station"
Official site: http://ryokan-umitomori.com/
How to get to Choshi and Inubosaki
It takes about 1 hour and 50 minutes from Tokyo Station to Choshi Station on the JR Sobu Main Line using the Limited Express "Shiosai". Then it takes about 20 minutes by Choshi Electric Railway from Choshi Station to Inubo Station. Alternatively, It takes about 2 hours and 40 minutes from the Yaesu Exit of Tokyo Station to Inubosaki by highway bus.

Related article
[Survey] Traveling to Japan
Recommend