Tokyo Camii Mosque, Turkish Mosque that Stands Beautifully in the Middle of Tokyo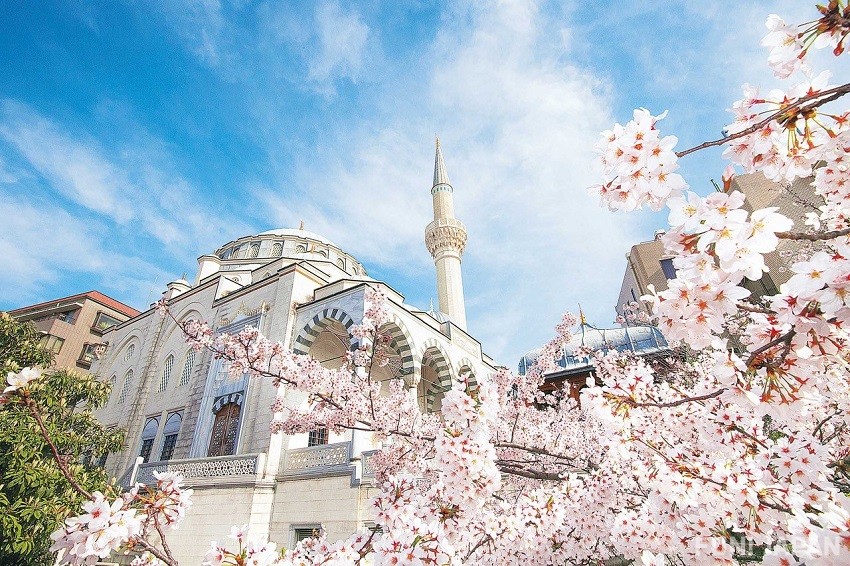 Tokyo Camii, also known as Tokyo Mosque, is a mosque with an adjoining Turkish culture center located in the Ōyama-chō district of Shibuya ward in Tokyo. Tokyo Camii is the largest mosque in Japan. The location is very strategic because it is near to the major sightseeing spots in Tokyo such as Shibuya, Shinjuku, Harajuku, etc. For those who are traveling to Tokyo, it is highly recommended to visit the beautiful Mosque, not only for sightseeing, you are also able to pray, hang out in the café inside the mosque area, shopping halal food, and original Turkish souvenirs.
About the Tokyo Camii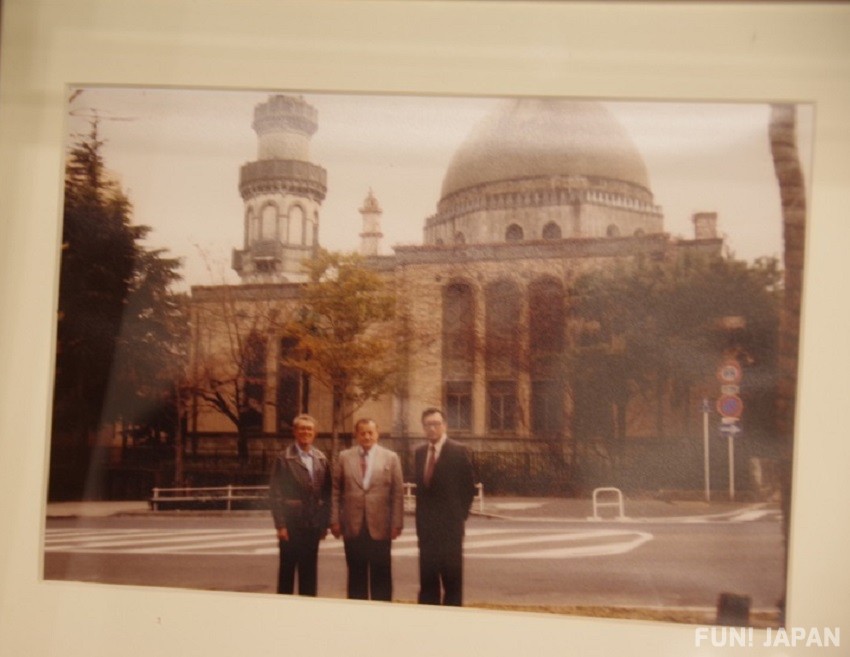 The mosque was originally built along with an adjoining school on May 12, 1938 by Bashkir and Tatar immigrants from Russia who had come to Japan after the October Revolution. It was made under the direction of Abdürreşid İbrahim, the first Imam of the mosque, and Abdülhay Kurban Ali. In 1986, The Camii was destroyed because of many years' wear and tear effect. Tokyo Turkish Association donated building land to the Turkish Republic on condition that a new Camii is built. Then, on behalf of the Turkish Republic Religious Affairs Presidency (TC Diyanet İşleri Başkanlığı), with the presidency of Turkish Religious Affairs' President, Mr. Mehmet Nuri Yılmaz has founded the Tokyo Camii Foundation (i.e., Tokyo Camii Vakfı). New Tokyo Camii Foundation initiated the Camii construction in 1998, and was completed in 2000. Tokyo Camii is 734 square meters in area. Its main dome is 23 meters tall and is supported by six pillars, while the adjacent minaret is 41 tall.
Some Services in Tokyo Camii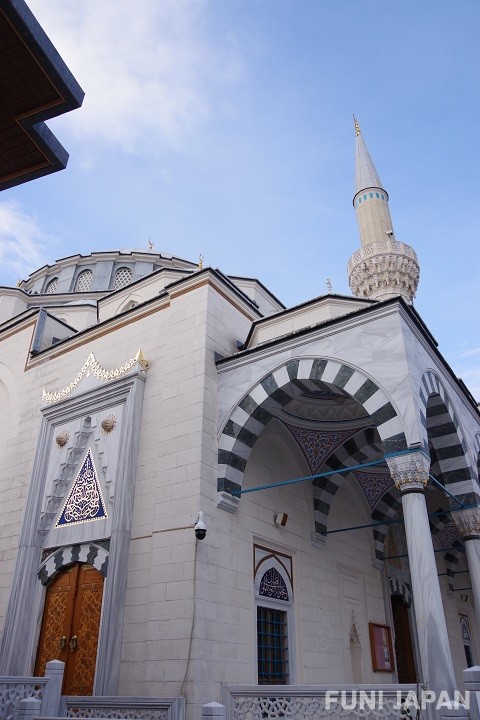 The magnificent and beautiful Tokyo Camii, not only as a place for praying, but also provides various services and facilities such as:
Service 1: Shahada (Testimony of Faith)
This mosque provides services for those who are willing to covert to be a muslim. The Imam will guide a convert to recite the Shahada. After the process is complete, the mosque will issue a certificate that the person has become a mualaf. There are many Japanese and even foreigners here who have converted to Islam in this mosque.

Service 2: Nikah (Marriage)
This mosque also provides facilities for people who want to marry in Islam way. Many people, from Japanese to foreigners are married in this mosque.

Service 3: Janazah (funeral service)
If a muslim dies in Japan, especially in the Tokyo area, Tokyo Camii provides Islamic funeral arrangements.

Some Facilities in Tokyo Camii
Tokyo Camiii is not just a mosque, but also it can be said as a tourist spot, because in it you can enjoy the interior design of a magnificent Turkish mosque, you can also shop for Turkish souvenirs, ranging from books about Turkey, Turkish cooking books, you can even find a super mini Al Quran that can be used as a keychain. In addition, at Halal Market of Tokyo Camii, you can shop for halal food, not only from Turkey, but from Malaysia, Indonesia, even halal meat that is ready to be processed.

Facility 1: Separated praying hall for men and women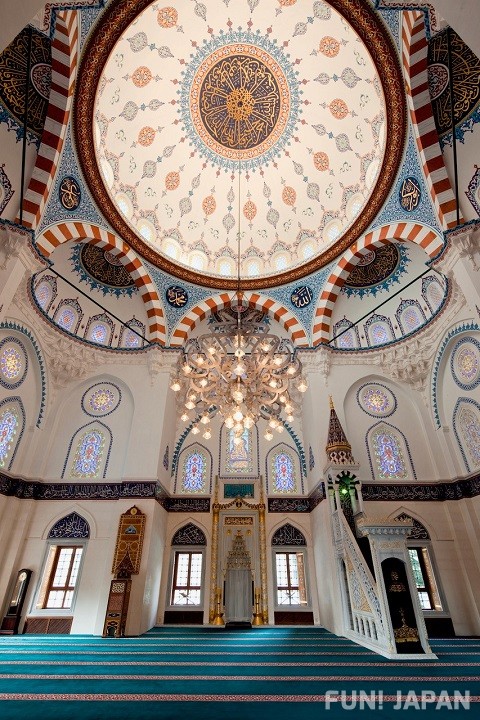 In the prayer hall, there are separate places for men and women. While men are able to pray on the first floor, and the 2nd floor is only for women. Also the wudu places are separated between men and women, so they can do wudu safely.
Facility 2 : Souvenirs Shop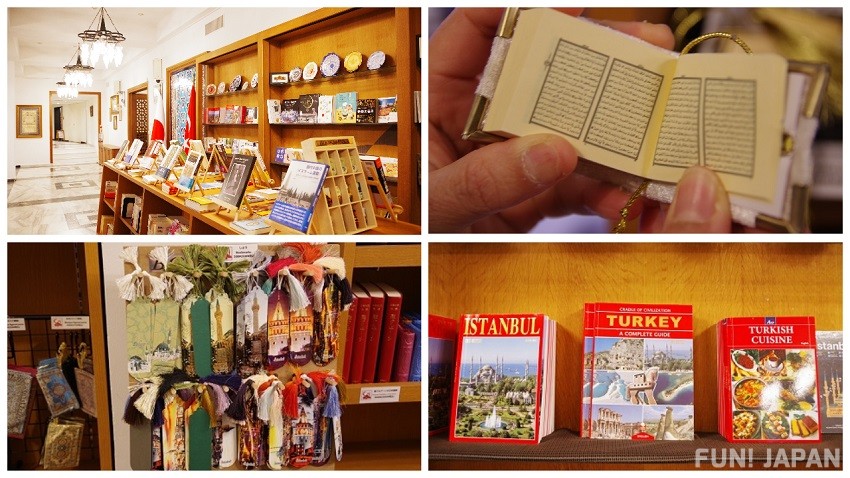 Soon you are entering the Tokyo Camii from the front door, in the right side you will find a souvenir corner. You can buy some Turkish souvenirs, books, cooking books, even Al Quran.
Facility 3: Multifuncion Hall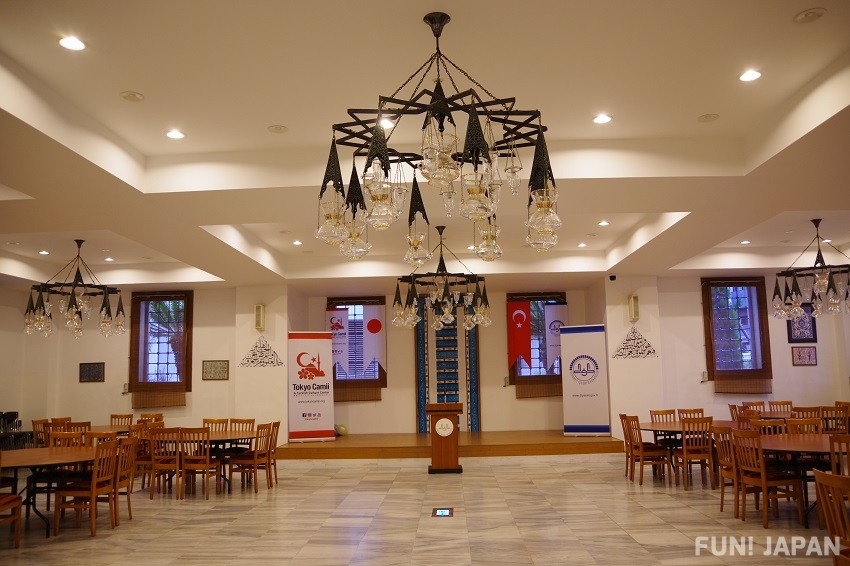 Behind the souvenir corner, you will find a big hall. Some events are being held here annually.
Facility 4: Halal Market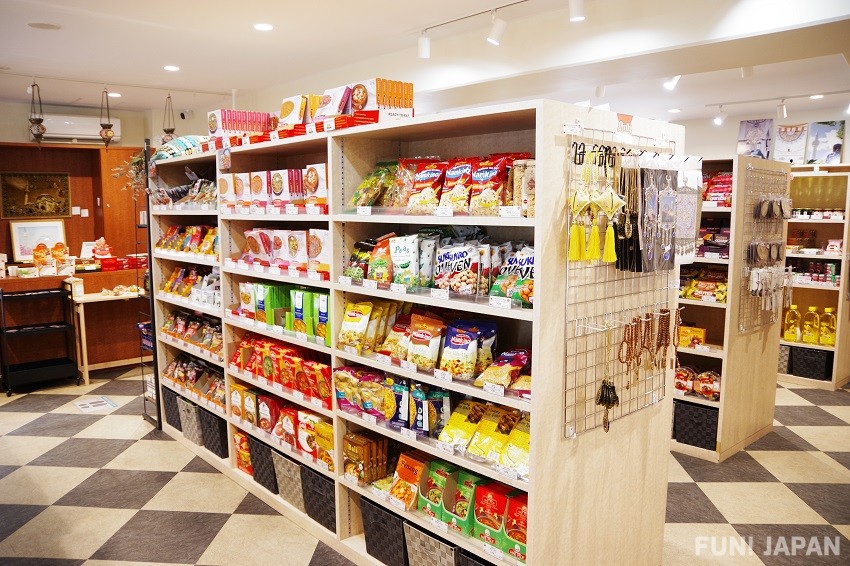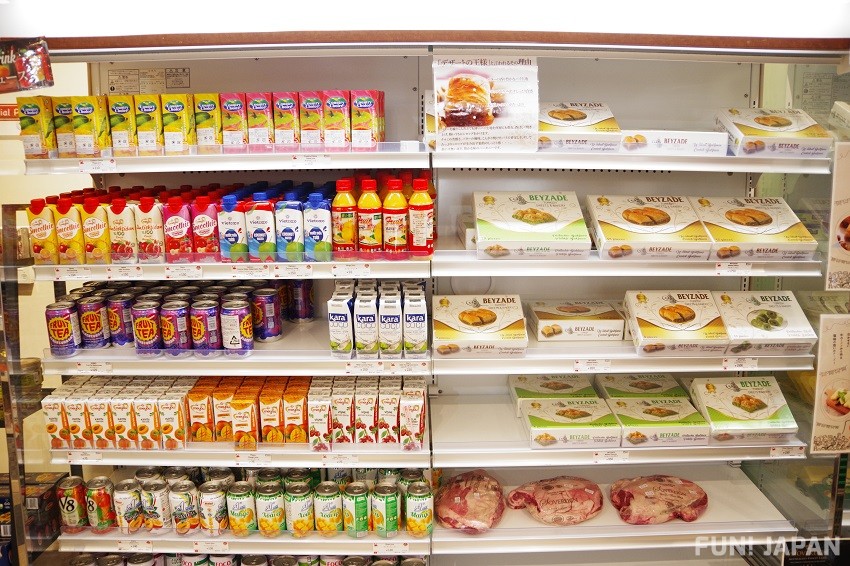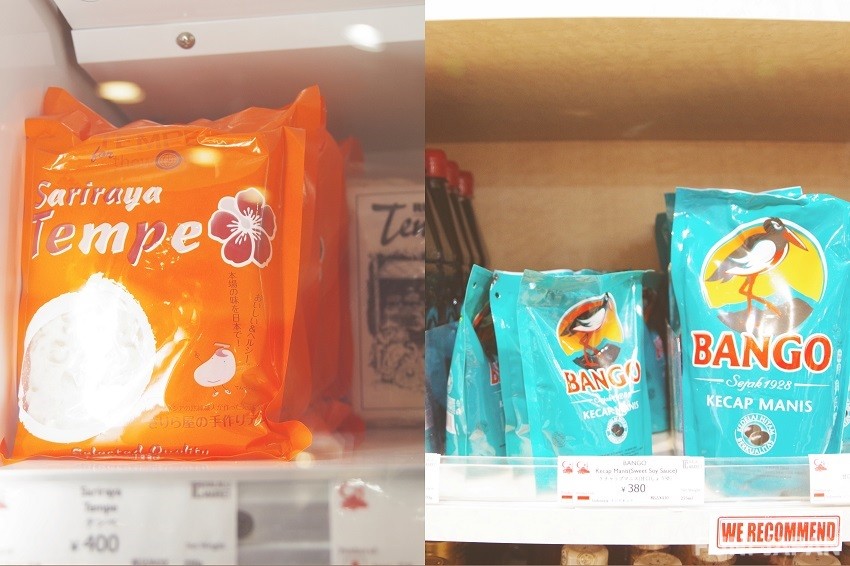 In the Halal Market, you can find halal products from all over the world. All the income from your shopping are being spent for the mosque and people in need.

In Halal Market you can buy fresh from oven halal bread on Tuesdays and Fridays. For those who traveling to Tokyo and visiting this mosque, you can buy the fresh bread and take them to the hotel as your breakfast or desserts.
Facility 5 : Café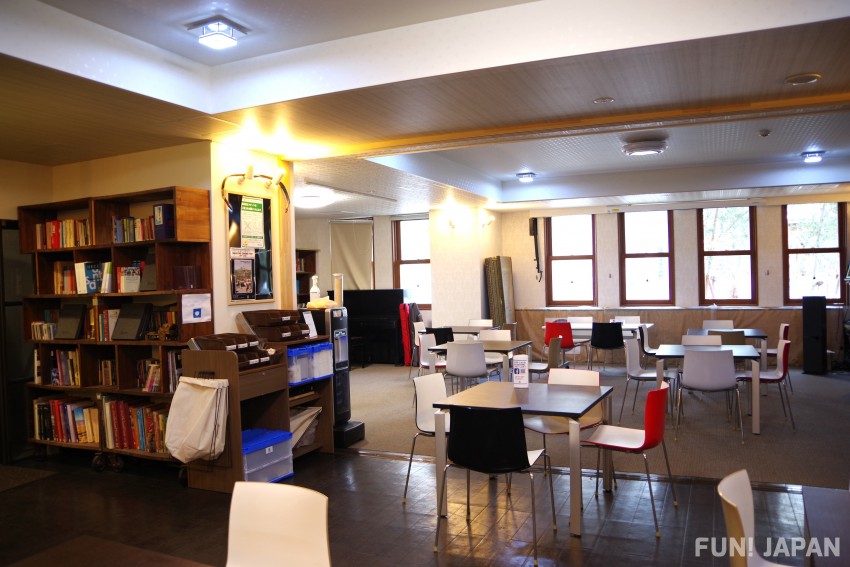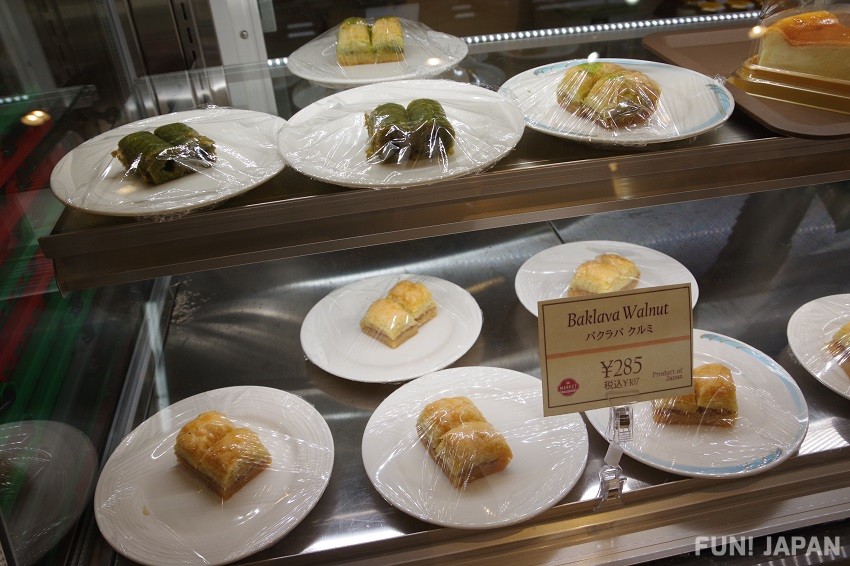 After praying in the mosque, you can visit the café which is located next to the mosque. On weekdays it seems quiet, so it is perfect for taking a break from sightseeing around Tokyo. Enjoy the original Turkish coffee and the desserts that you can buy from the Halal Market. You also can read books about Turkey here.
Information
Name: Tokyo Camii and Diyanet Turkish Culture Center
Address: 1-19 Oyama-cho, Shibuya-ku, Tokyo 151-0065
Access:
・From Shinjuku Station: Odakyu Line to Yoyogi-uehara station, 5 min. walk
・From Shibuya Station: Hanzomon (Ginza) Subway to Omotesando, transfer to Chiyoda Line to Yoyogi-uehara station, 5 min. walk
Visiting Hour: 10:00 ~ 18:00
Business Hour of Tokyo Camii Halal Market: 10:00 ~ 19:00 open everyday
Tel: 03-5790-0760
[Survey] Traveling to Japan
Recommend