Makoto Shinkai's "Weathering With You": Tokyo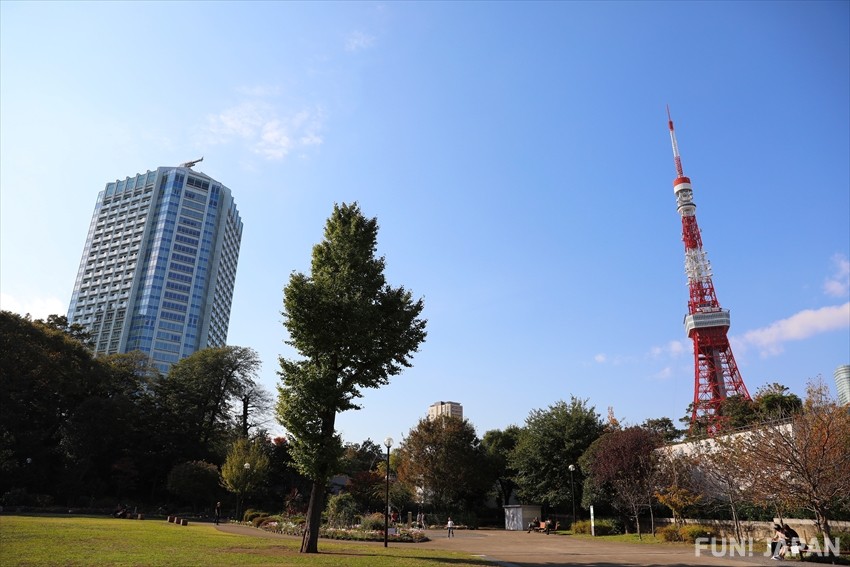 Makoto Shinkai's 2019 hit film "Weathering with You" gained popularity both in Japan and overseas. A unique film set mainly in the Tokyo area, was a successful follow up to Shinkai's previous movie "Your Name." Today we'll go over some spots from memorable scenes of the movie that you can easily visit for an anime pilgrimage when visiting the Tokyo area!

Asahi-inari Shrine
Everyone that has watched Weathering With You will remember the key spot where the magic of the story takes place: the old building with the shrine on the roof. The old building itself was based on the building "Yoyogi-Kaikan," but unfortunately this building has been torn down after the release of the movie. Yoyogi-Kaikan however did not have a shrine on the roof. Rather, the shrine in the movie was based on Asahi-Inari shrine in Ginza, so you can visit that shrine to relive the scenes from the movie and pray for some nice weather like Hina Amano did.
Asahi-inari Shrine
Address: 3-8-12 Ginza, Chuo-ku, Tokyo 104-0061
Access: 2-minute walk from Higashi-Ginza Station on the Asakusa Line/Hibiya Line
McDonald's Seibu-Shinjuku
The Shinjuku area is the setting for a good portion of the movie, particularly in the beginning. Hungry Hodaka Morishima first met Hina at the McDonald's in Seibu-Shinjuku. In the movie Hina works here as a part-timer, offering some food with pity for the run-away boy. Go grab some burgers here and try to spot the seat where Hodaka was hanging out at!
McDonald's Seibu-Shinjuku
Address: 1 Chome-24-1 Kabukicho, Shinjuku-ku, Tokyo 160-0021
Hours: 7:00AM–12:00AM (hours may vary)
Access: 5-minute walk from JR Shinjuku station East Exit, right outside Seibu Shinjuku station
MocA-Tokyo Lumine Shinjuku Lumine 2
This very shiny pink shop in Shinjuku Lumine 2 is the fashion accessory shop that Hodaka was shopping at to find a birthday present for Hina. People with a sharp eye would have noticed a special cameo appearance here: Mitsuha from the previous Makoto Shinkai film "Your Name" made an appearance as an employee at this shop! Swing by this shop as you shop around in the Lumine mall!
MocA-Tokyo Lumine Shinjuku Lumine 2
Address: 3 Chome-38-2 Shinjuku, Shinjuku-ku, Tokyo 160-0022
Hours: 11:00AM–9:30PM (hours may vary)
Access: 1 minute walk from Shinjuku Station South Exit on the JR / Odakyu Line / Keio Line
Shiba Park
A public park located in Minato, Tokyo, this spacious park is built around Zojoji Temple. This is the final spot where Hina and Hodaka carried out their Sunshine Girl business. This park features a lot of green grass and benches to rest on, just like in the scenes of the movie. While enjoying the scenery here you can also visit the Tokyo Tower which is very close to the park. Get to the observation deck of the tower for a magnificent view of the entire area!
Shiba Park
Address: 4-10-17 Shibakoen, Minato-ku, Tokyo 105-0011
Hours: Open 24 Hours
Access:

1-minute walk from Shibakoen Station on the Toei Subway Mita Line
2-minute walk from Onarimon Station
Ikebukuro Hotel Amie
Hotel Amie in Ikebukuro is the hotel where Hodaka, Hina, and Hina's brother Nagisa find shelter later in the movie when the weather starts to become worse. It's a memorable scene of 3 kids having fun and eating junk food during troubling times. This hotel is relatively affordable with plenty of amenities as featured in the movie. Fans can stay here and reenact the scenes by enjoying an evening with conbini food and Cup Noodles!
Address: 1-1-10 Ikebukuro, Toshima-ku, Tokyo 170-0014
Access: 5-minute walk from JR Ikebukuro Station West Exit
[Survey] Traveling to Japan
Recommend