Jujutsu Kaisen: Tokyo/Gifu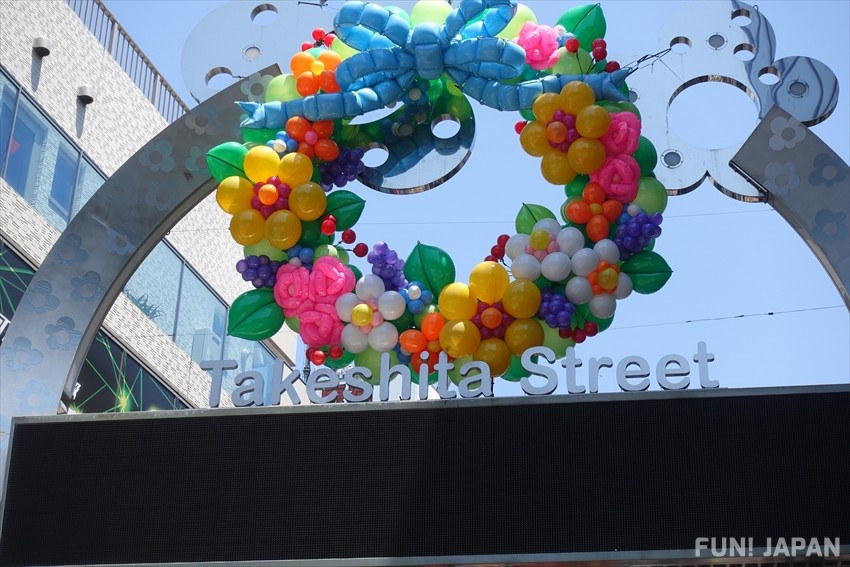 Hot new Shonen anime Jujutsu Kaisen was a hit during 2020, Yuji Itadori and the curse busting gang fight curses all over Tokyo and other parts of Japan. Grab your friends and your over powered teacher, it's time to check out the spots featured in the anime!

Harajuku (Tokyo)
Harajuku was prominently featured during the 3rd episode of Jujutsu Kaisen. Nobara Kugisaki from Morioka, Iwate prefecture came to Tokyo to be a student of Tokyo Metropolitan Curse Technical College, and also to do some important sightseeing. Locations in Harajuku that are featured include Harajuku station, Takeshita Street, and some shops along the street as Nobara drags Yuji and Megumi through the crowded fashion street.
Takeshita Street
Access: Right outside JR Harajuku Station
Shinjuku (Tokyo)
Shinjuku is a highlight of episode 5 as we follow some of the villains as they cross the pedestrian crossing by Ryuseido Pharmacy Shinjuku Branch. Curses Suguru Geto, Jogo, Hanami, and Dagon cross the street headed to the family restaurant Gusto Shinjuku Yasukuni street Branch. In the anime the restaurant is renamed as "Rice" but the look of the restaurant is based on this Gusto. Grab some food there, but don't stay for too long if curses are present…
Gusto Shinjuku Yasukuni Street Branch
Access: 5 minutes from Shinjuku Sanchome Station – Tokyo Metro Fukutoshin Line
Address: 1 Chome-1-17 Kabukicho, Shinjuku City, Tokyo 160-0021
Hours: 7:00AM to 11:30PM (Hours may vary during pandemic)
Kichijoji (Tokyo)
In the Vs. Mahito arc, episodes 8 and 9 feature locations in Kichijoji. Kichijoji Plaza is the small cinema where we first see Junpei Yoshino and Mahito. Mahito kills 3 obnoxious high school students watching a movie in this theatre. It's a small, cozy theater. Hopefully, no curses or loud students will be there when you visit to watch a movie!
Kichijoji Plaza
Access: 6 minutes from JR Kichijoji Station
Address: 1-11-19 Kichijoji Honcho, Musashino, Tokyo 180-0004
Kichijoji Batting Center is also a spot that anime viewers will recall. This is the setting where Kento Nanami and Yuji Itadori fought together against some curses, Kento training Yuji on techniques as they fight simultaneously. One you're done taking some snapshots, try your hand at some batting!
Kichijoji Batting Center
Access: 5 minutes from JR Kichijoji Station
Address: 1 Chome-11-19 Kichijoji Honcho, Musashino, Tokyo 180-0004
Hours: 11:00AM to 6:50PM
Senkoji Temple (Gifu)
The curse living within Yuji, Ryomen-Sukuna is based on a figure of Japanese mythology, a demon/specter which is said to have appeared in the old Hida Province, called Gifu Prefecture in modern times. Senkoji Temple from April has opened to the public the interior of "Sukuna-dou" the hall where Ryomen-Sukuna is enshrined. This place has become a hotspot for Jujutsu Kaisen fans and the hall will be open to the public until the end of November 2021.
Senkoji Temple
Access: 20 minutes by taxi from JR Takayama Station
Address: 1553 Nyūkawachō ShimoboTakayama, Gifu 506-2135
Hours: 9:00AM to 5:00PM (Open Year Round)
Ryomen-Sukuna "Sukuna-dou" open from April 3rd to November 28th (Sukuna-dou is open to public on weekends and holidays only)
[Survey] Traveling to Japan
Recommend