Demon Slayer - Kimetsu no Yaiba: Kitakyushu, Gunma, Tochigi, Tokyo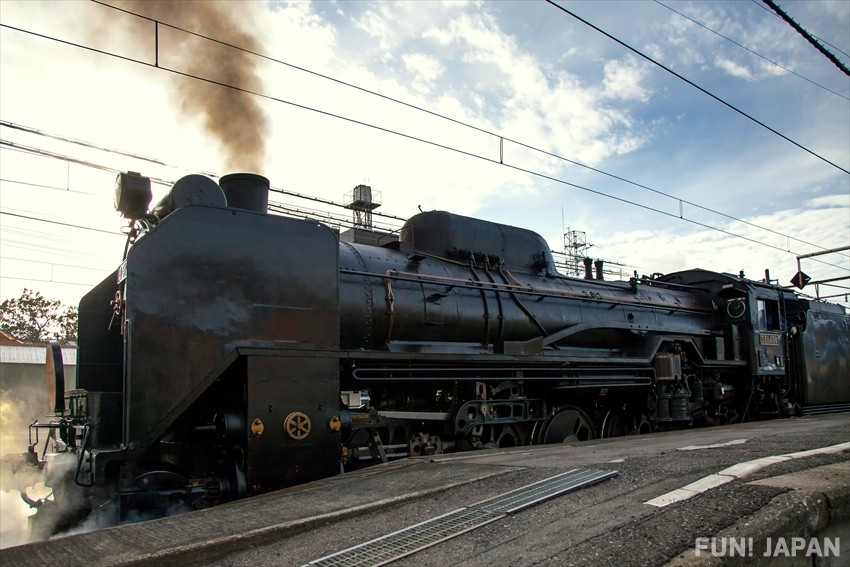 Kimetsu no Yaiba aka Demon Slayer has exploded in popularity since the anime aired in 2019 and the manga reaching the status of being one of the best-selling manga of all time. With the new movie arc "Mugen Ressha-hen" playing in theaters since late 2020, the popularity of the anime has sparked to even greater heights.
The adventures of Demon slayer Tanjiro and his sister Nezuko take them to various places around Japan, and you can visit these places and relive the experiences you enjoyed from the anime or the manga! Maybe you'll find a way to turn demons back into humans!
Okada Shrine (Kitakyushu)
Okada Shrine in Yahatanishi Ward of Kitakyushu has been a hot spot for families with kids. What makes this shrine such an attractive spot to them? There is a photo studio near the shrine that offers a costume rental service, outfitting kids in the costumes of their favorite Demon Slayer characters! Arikawashashinkan Okada Shrine Studio offered a special service during Shichi-go-san, the Japanese rite of passage and festival day in Japan for 3 and 7-year-old girls and 5-year-old boys. On this day they were offering Demon Slayer costume rentals for free, allowing parents to not only take professional photos of their little Tanjiros against unique backdrops, but also allowing them to have a cosplay photo shoot in and around the shrine. What a way to experience being in the shoes of your hero!
Arikawashashinkan Okada Shrine Studio
Address: 1−46 Okadamachi, Yahatanishi Ward, Kitakyushu, Fukuoka 806-0033 (Inside Okada Shrine ground)
Access: 10 minute walk from JR Kurosaki Station – Kagoshima Line/Fukuhoku Yutaka Line
Hours: 10AM-5PM (Closed Wednesdays)
Shohachiman Shrine (Kitakyushu)
Another shrine of notable worth is Shohachiman Shrine. This shrine has a special rock that brings fans from all over to visit- specifically a rock that has been split in two. This stone known as the Suzuiwa (meaning bell stone) looks just like the rock that Tanjiro had to cut into two with his sword. It's a massive rock, measuring 3 meters high with a diameter of 6 meters. This rock brings cosplayers to the shrine, giving them a photo opportunity to recreate that iconic scene where Tanjiro finally shows his worth by slitting the stone straight down the middle.
Shohachiman Shrine
Address: 3-1 Nakanukihonmachi, Kokuraminami Ward, Kitakyushu, Fukuoka 800-0235
Hours: 10AM-5PM (Closed Wednesdays)
The SL Gunma
The new movie arc "Mugen Ressha-hen," the story takes place on an old steam locomotive. Fans can head on to the SL Gunma trains that run between Minakami and Yokokawa in Gunma prefecture. The D51 498 and the C61 20 steam locomotives operate on these lines and you can compare the differences in the makes of the trains by riding them both! You can even ride the cars that have been remade to have the same interior look as the cars used between 1938 and 1955! Make like Flame Hashira Kyojuro Rengoku and head to Gunma!
Ashikaga Flower Park (Tochigi)
Fans of the anime will recall the beautiful purple hanging wisteria on the mountain of the final selection examination. While the mountain that this event took place at "Mt. Fujikasane" is a fictional location, there is a spot you can enjoy the same hanging wisteria flowers. Ashikaga Flower Park in Tochigi has hanging wisteria on trellises so you can enjoy the flowers from below. Not only that but they illuminate the flowers in the evening, letting you see a similar spectacle as the flowers shown in the anime.
Ashikaga Flower Park
Address: 607 Hasamacho, Ashikaga, Tochigi 329-4216
Access: 2 minute walk from Ashikaga Flower Park Station – Ryomo Line
Hours: 8AM–8:30PM (7:00AM–9:00PM on Fridays)
Asakusa (Tokyo)
We'll end today with Tokyo's famous Asakusa area, a key area used as the setting for Demon Slayer's Asakusa arc. While the Asakusa portrayed in the anime takes place in the Taisho era between 1912 – 1926, Asakusa is a traditional area that has kept its atmosphere from the old days. The Kaminarimon (Thunder Gate) and Nakamise Street will put you right in the scene where Tanjiro first ran into Muzan Kibutsuji. Walk down the streets and recall the events where Tanjiro and Nezuko met Yushiro and Tamayo, and then soon after encountering Susamaru and Yahaba who were ready for a fight.
Kaminarimon Gate
Address: 2 Chome-3-1 Asakusa, Taito City, Tokyo 111-0032
Access: 1 minute walk from Asakusa Station – Tokyo Metro Ginza Line
Hours: Open 24 hours
[Survey] Traveling to Japan
Recommend