Keroro Gunso - West Tokyo City, Tokyo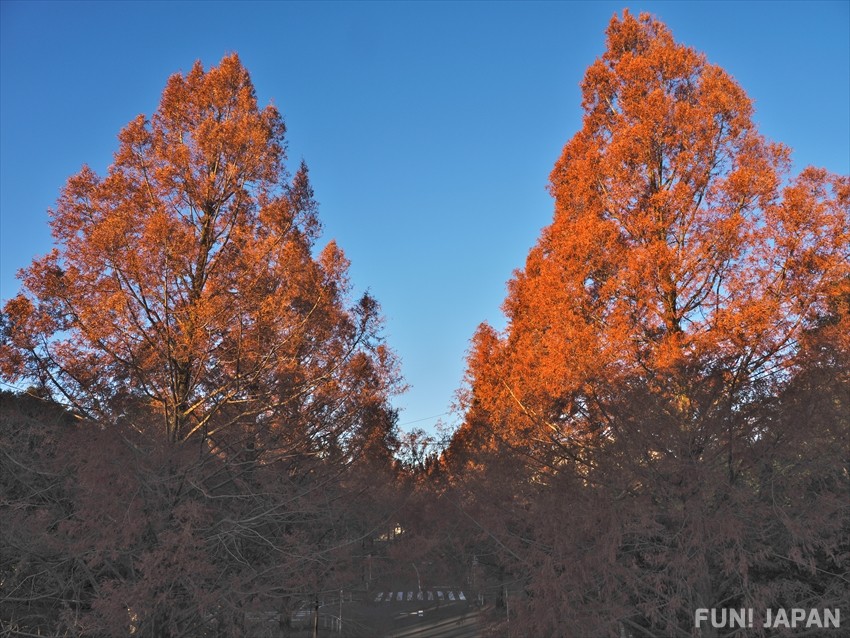 Are you familiar with Sergeant Keroro and his platoon of froglike friends? Sergeant Keroro's platoon is comprised of froglike aliens that have come from a planet called Keron. The platoon arrives on "Pekopon," their name for Earth, with plans to conquer it, but Sergeant Keroro has no interest in such things and instead enjoys activities like putting together plastic Gundam models or trying to find ways to make money. This adorable anime takes place in a city in western Tokyo called Nishitokyo. Let's take a look at local landmarks and fun activities to enjoy in the area Keroro Gunso is based on!

Skytower West Tokyo
One striking landmark you won't want to miss if you're visiting Nishitokyo is Skytower West Tokyo. This tower was built as an antenna for communications in the 80's when a need for expanding communications came about during the Bubble Era. Perhaps the most striking feature of this tower is its color-coded weather-forecasting lights, which were implemented in 1995.
There are three different colors of lights to forecast what the weather will be the next day: purple signifies fair weather, green signifies cloudy weather, and blue signifies rain. Besides the weather-forecasting lights, there are also special light displays for certain occasions or holidays.
Spot Information
Location name: Skytower West Tokyo
Address: 5 Chome-8-2 Shibakubocho, Nishitokyo, Tokyo 188-0014
Access: A 20-min walk from the Seibu-Shinjuku Line's Hanakoganei Station
Tanashi Shrine
Another interesting spot that appears in the anime that you can visit in Nishitokyo is Tanashi Shrine. Tanashi Shrine was founded during the Kamakura period, and enshrines the gods Tsuhiko Hikomei and Izumo Taisha. Like many other Shinto shrines, Tanashi Shrine holds various seasonal festivals and religious activities throughout the year. There are also plenty of fun souvenirs and gifts you can buy at the shrine, including various dragon amulets, fortunes, and ema prayer plaques.
Spot Information
Location name: Tanashi Shrine
Address: 3 Chome-7-4 Tanashicho, Nishitokyo, Tokyo 188-0011
Access: A 6-min walk from the Seibu-Shinjuku Line's Tanashi Station
Hours of operation: 9:30 a.m. to 4:00 p.m.
We hope you were able to learn some interesting spots related to the anime Keroro Gunso! If you're in the greater Tokyo area next time you visit Japan, definitely make sure to check out these fun locations!
[Survey] Traveling to Japan
Recommend