5 Centimeters per Second: Tokyo, Ibaraki, Kagoshima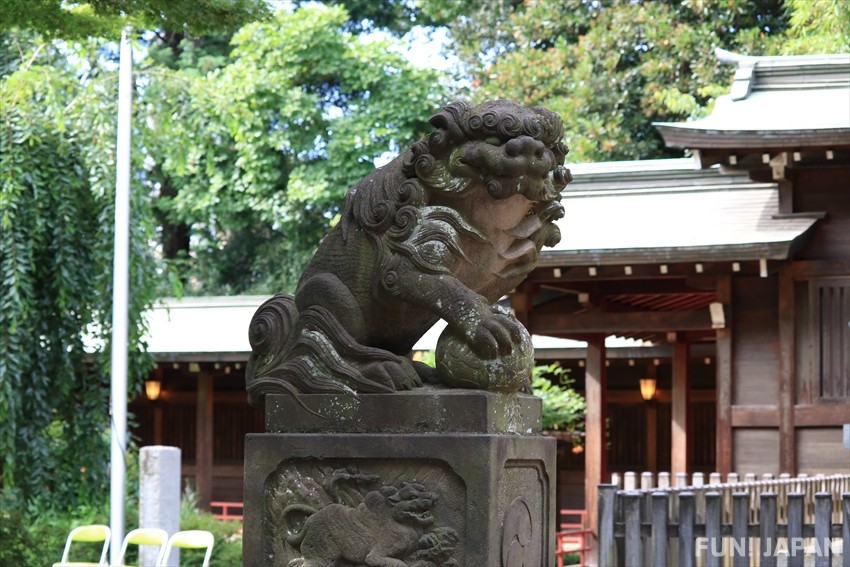 5 Centimeters per Second, a Makoto Shinkai film, takes a very different approach from Shinkai's newer films by telling a very real, heart-wrenching story. This tale of young love, long distance relationships, heart break, and the eventual need to move on – all take place in various parts of Japan. Let's take a look at the spots where the memorable scenes took place.

Sangubashi Park
Starting from the childhood of the two main characters, Takaki Tono and Akari Shinohara, we begin with the opening scene. A beautiful hill with Sakura trees, as the two energetically run down the street. This hill is by Sangubashi Park, located in Yoyogi, Tokyo. The title of the movie is referencing the speed at which a cherry blossom petal falls. If you want to see them for yourself, we recommend visiting during cherry blossom season, which is generally from the last week of March until the first week of April. While the hill looks similar to what you see in the anime, the trees may not quite be the same. If you really want to see some cherry blossoms, Yoyogi Park is an excellent spot with many Sakura trees.
Sangubashi Park
Access: 1 minute from Sangubashi Station, Odakyu Odawara Line
14 minutes from JR Yoyogi Station
Address: 4-4-2 Yoyogi, Shibuya City, Tokyo 151-0053
Hours: Open 24 hours
Yoyogi Hachiman Shrine
Another location seen during the childhood portion of the movie, Yoyogi Hachiman Shrine. This Shinto shrine dating back to the Kamakura era is very close to Yoyogi Park, so it'll be an easy stop after enjoy some of the Sakura on the way here. Let's leap forward in time to when the two are in junior high school.
Yoyogi Hachiman Shrine
Access: 3 minute from Yoyogi-Hachiman Station, Odakyu Odawara Line
Address: 5-1-1 Yoyogi, Shibuya City, Tokyo 151-0053
Hours: 9:00AM to 5:00PM
Iwafune Station
Takaki and Akari became close friends in elementary, having lived through similar circumstances. They shared their dreams and planned to go to the same junior high…that is until Akari's family had to move from Tokyo to Tochigi. While not impossibly far away, Takaki's promise to meet Akari at Iwafune Station was a journey, one that lasted forever with the snow delaying the train. But their souls were even further, with their hearts aching to see each other. Perhaps you will find something waiting for you here, much like how Takaki still met up with Akari at the station despite being hours late.
Iwafune Station
Address: Iwafune, Tochigi, 329-4307
Nakayama Beach
Soon after their last meeting in Iwafune, Takaki's family move to the island of Tanegashima in Kagoshima. At his new junior high school, he meets Kanae Sumida, who also is a surfer. Her short lived love story aside, the amazingly animated scenes of Kanae took place at Nakayama Beach. You can try catching some waves here yourself, or just watch from the beach like Kanae's sister Miho did. Kagoshima is an island on the south end of Japan, so plan ahead with a flight in mind when visiting this island along with Tokyo and Tochigi.
Sangubashi No.1 and No.3 Railway Crossing
Returning to Tokyo, we will end with visiting the iconic railway crossing seen during Takaki and Akari's childhood and another one when they are grown up. Visit these tracks and reflect on past memories, while experiencing the bitter-sweet ending in real life. If you also have something from the past weighing down on you, maybe crossing these tracks will help you move on like it did for Takaki and Akari.
Sangubashi No.1 Railway Crossing
Access: 3 minutes from Sangubashi Station, Odakyu Odawara Line
Address: 4-8-1 Yoyogi, Shibuya City, Tokyo 151-0053
Sangubashi No.3 Railway Crossing
Access: 6 minutes from Sangubashi Station, Odakyu Odawara Line
Address: 5-58 Yoyogi Shibuya, Tokyo 151-0053
[Survey] Traveling to Japan
Recommend