Kabukicho: Shinjuku's Red Light Entertainment District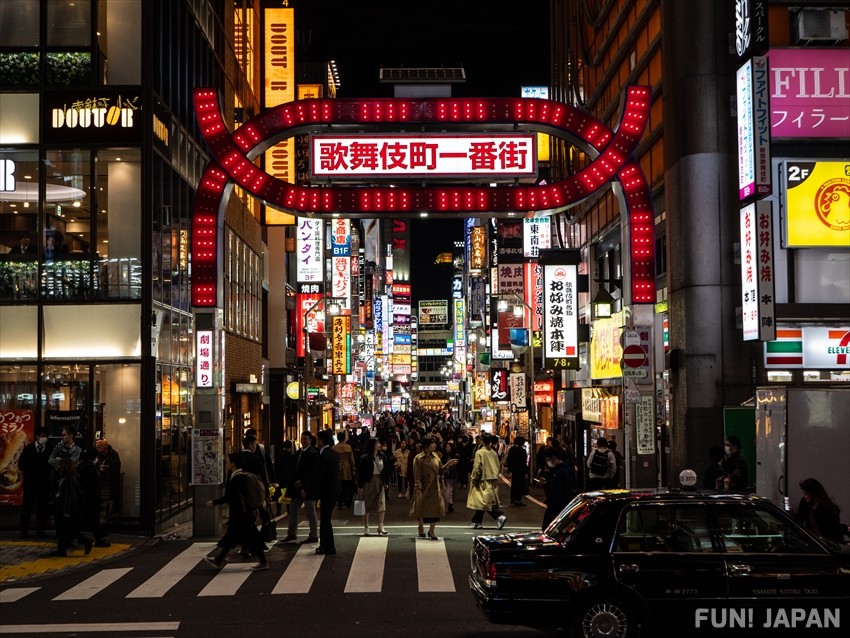 Kabukicho (歌舞伎町) is the entertainment district of Shinjuku and has quite the reputation as a red-light district as well. Having earned the nickname of the 'sleepless town', it's the go-to place for nightlife in Tokyo, with drinking alleys, robot restaurants and everything in between.
Kabukicho's History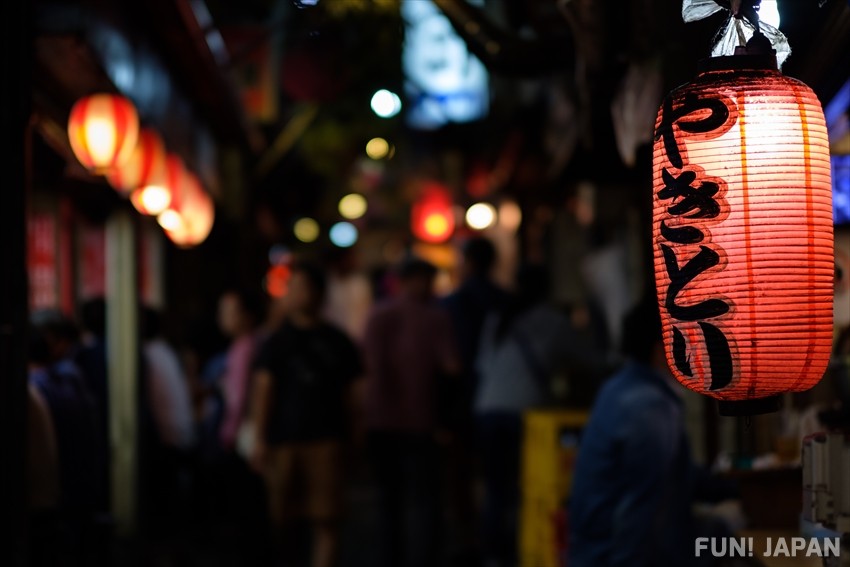 Once a quiet duck sanctuary, the small district has undergone many changes over the years. It was one of the few areas open to foreign property owners before the second world war, and many early versions of love hotels were opened here. After it was heavily bombed during the war, plans for a kabuki (Japanese drama) theater were made, but unfortunately never came to fruition. The name stuck, however, and movie theaters filled the gap. Chinese property owners were largely responsible for the rapid redevelopment of the area, (including the founder of Humax!) with the tone turning distinctly more adult towards the end of the 20th century. Legal crackdowns have occurred in the area to limit 'morally damaging' behaviour, and today the area is filled with a mix of adult and regular entertainment.
Kabukicho's Red-Light Reputation and How to Stay Safe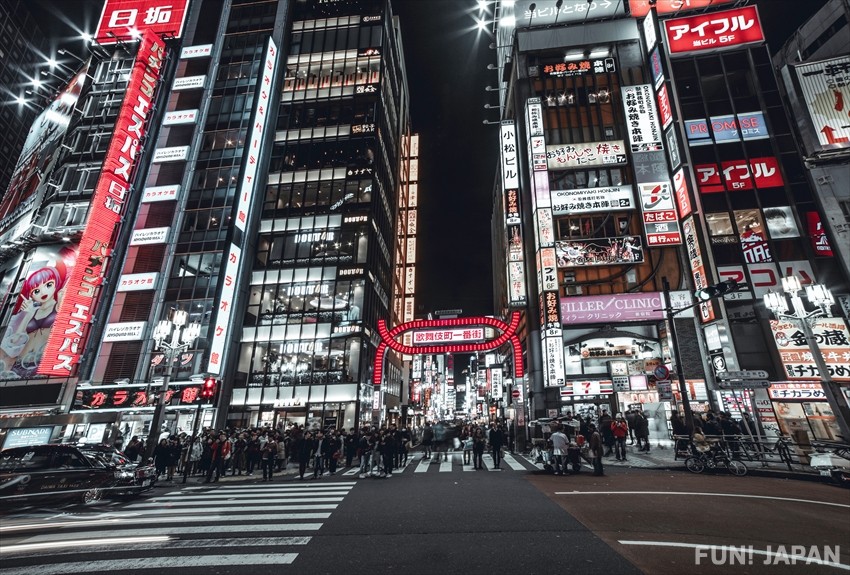 Kabukicho's red-light reputation is more visible in the evening, but it's not entirely hidden during the day either. There are shops advertising sexual services, hostess and host bars, love hotels and more. Unlike other well-known red-light districts there are no women in windows and most places are covered with curtains, but there are hyper-sexualized manga characters used in advertising and paraphernalia visible, so you may not want to take children or those who would find this uncomfortable.
While Japan has a great reputation for safety, it isn't entirely crime-free. In some areas, like Kabukicho, there are higher risks for visitors, so it's better to be a little more careful. Male tourists can be targetted by hosts of expensive bars with hidden costs, can have drinks spiked and money taken. There are, as always, risks to women - especially at night, so remaining vigilant and in groups is a good idea.
Where is Kabukicho?
Kabukicho is located beside three stations in the Shinjuku district of Tokyo: the JR Station, Seibu-Shinjuku Station and Shinjuku-sanchome Station. It's north-east of the main JR Station and can also be accessed from Higashi-shinjuku Station.
 Things to do in Kabukicho
Simply wandering through the streets of Kabukicho can often be entertainment enough, but there are many unmissable experiences to be had as well. Whether you're looking to explore the seedier side of the area or enjoy a day of Samurai-history, there's plenty to choose from.
Experience it all at the The Robot Restaurant
An assault on all of your senses, the Robot Restaurant is one of the most well-known tourist attractions in Tokyo. Showcasing huge animatronic creatures alongside costumed dancers, laser-shows and loud music, it's not so much a restaurant but definitely filled with robots. You can buy tickets online or at the kiosk by the theater, although the former offers discounts.
Spot Information
Name: Robot Restaurant (ロボットレストラン)
Address: 1-chome-7-7, Kabukicho, Shinjuku, Tokyo
Location: The Robot Restaurant is located along KabukichoSakura-dori Street, across from the Family Mart Store - the building is hard to miss.
Hours: (Temporarily Closed)
Pay a visit to Hanazono Shrine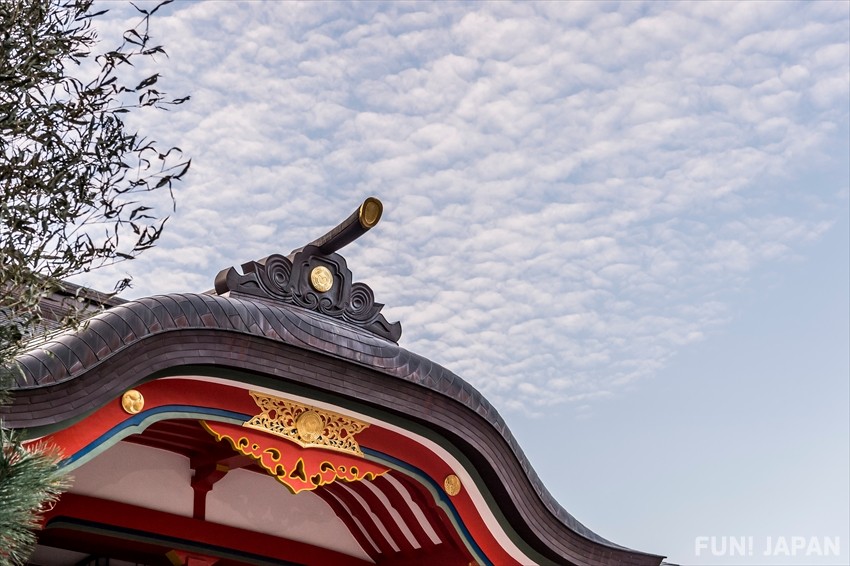 A surprisingly quiet spot to reflect in the busy hub of Shinjuku, Hanazono Shrine is the unexpected shrine that appears when you need it most. Founded in the 17th century, it is dedicated to Inari, the god of fertility and success and is therefore pretty popular with local business owners and office workers. Whichever of the two you're seeking success in, the shrine is worth a visit - you can get an omamori (fortune / good luck charm) and enjoy the evening illumination if you happen to visit after dark.
Spot Information
Name: Hanazono Shrine (花園神社)
Address: 5-chome-17-3, Kabukicho, Shinjuku, Tokyo
Location: The Shrine is located close to exit E1 of Shinjuku San-chome Station, just behind the Golden Gai drinking alley.
Hours: Open 24/7
Learn about past warriors at the Samurai Museum
One of the area's few museums, this small but enjoyable museum has a great range of displays covering 800 years of Samurai history. There are impressive arrangements of armour, weapons and other materials spanning the changes in the battles of Japan. The museum is geared towards foreign visitors who are keen to learn about the history as opposed to those who have extensive knowledge, so it makes a great introduction to the topic.
Spot Information
Name: Samurai Museum
Address: 2-chome-25-6, Kabukicho, Shinjuku, Tokyo
Location: The museum is located in the heart of Kabukicho, close to the Golden Gai District.
Hours: (Temporarily Closed)
Go for a Drink in Golden Gai
A showa-era haven of tiny bars crammed into narrow alleys, Golden Gai has become one of the most popular drinking spots in Shinjuku. As most of the bars can only squeeze in a handful of people, you may have to shop around before you find one you can fit in, but there are over 100 to choose from. Many of the bars have themes - like heavy metal, medical horror or celebrity guests. It's worth remembering that some bars have an entry charge, but it will be clearly signposted. Head to Bar Darling, Albatross or Bitter Orange to get started and then do some exploring!
Spot Information
Name: Golden Gai (新宿ゴールデン街)
Address: 1 chome-1-6 Kabukicho, Shinjuku, Tokyo
Location: Golden Gai is located close to Hanazono-Jinja Shrine in the Kabukicho area of Shinjuku and is best accessed via Exit E1 of Shinjuku Station.
Hours: Vary by establishment, but most open around 8pm and run late into the night. 
[Survey] Traveling to Japan
Recommend