The Awesome Asakusa Cruises: All you Need to Know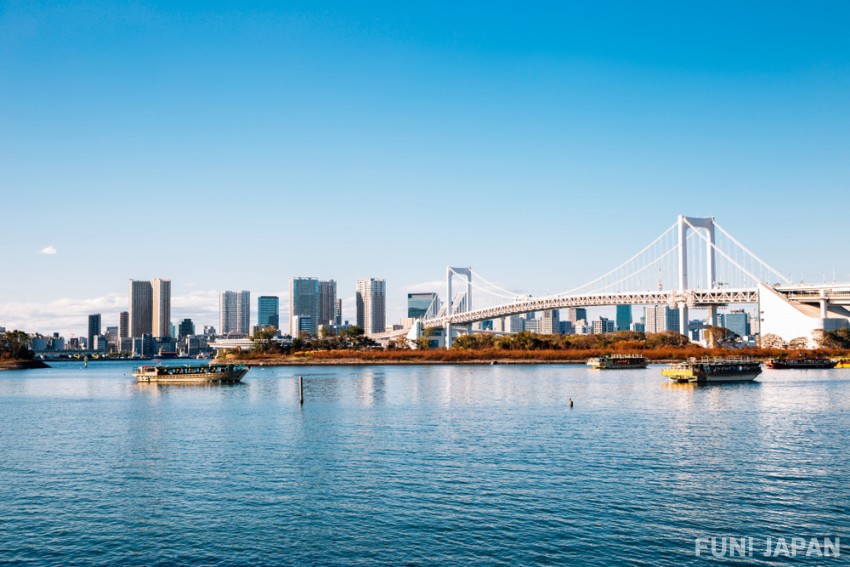 Asakusa is as much known for Sensoji as it is for the Sumida river. Whether it's viewing the fireworks from the water or floating past the cherry blossoms, taking a cruise can show you a whole new side of Tokyo.
Popular Cruise Routes in Asakusa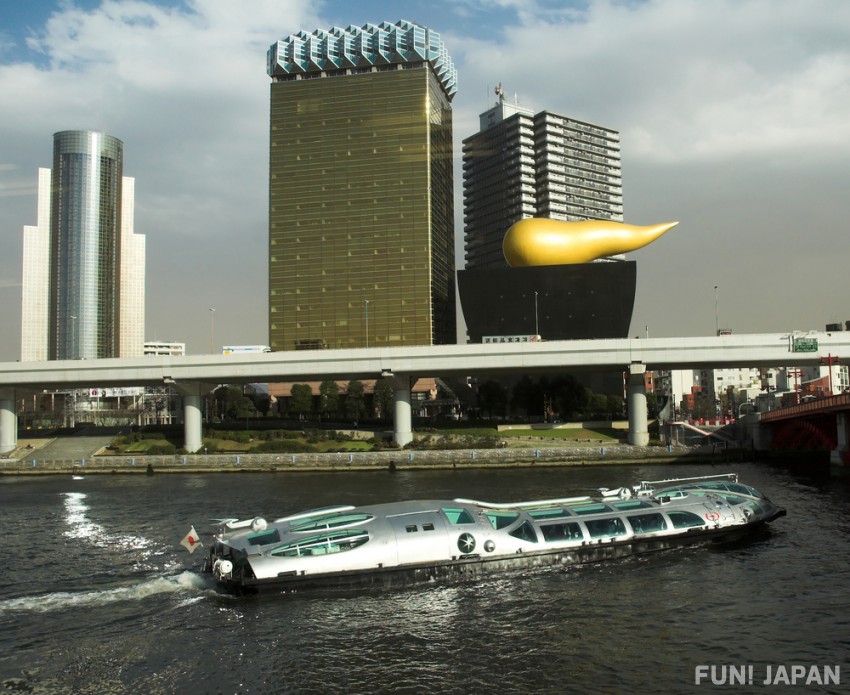 From Asakusa there are a variety of routes to choose from, including the relaxing Hamarikyu Gardens and the exciting Odaiba area. Journeys vary from 35 - 70 minutes and all travel along the Sumida River passing Tokyo Tower and several impressive bridges including the Kiyosubashi bridge. These routes also feature the unusual spaceship-like boats designed by Leiji Matsumoto, a famous manga artist.
Asakusa to Hamarikyu: The Waterside Gardens
You can take a boat to the impressive Hamarikyu Gardens from Asakusa to enjoy the waterside approach. The gardens were originally a feudal lord's residence and are now beautifully landscaped gardens with a teahouse, tidal ponds and stunning seasonal flowers. The boats run frequently from mid-morning to around 3pm, with some services only operating on weekends and holidays. Tickets cost 1,040 yen for adults and 400 yen for children. The journey time takes approximately 35 minutes and takes you past Tsukiji and directly into the Hamarikyu Gardens which has its own private dock.
Asakusa to Hinode Pier: Perfect for a City Stroll
The boats to Hinode Pier take you a little beyond Hamarikyu, although there isn't too much to do here. If you're staying at the Intercontinental Tokyo Bay or fancy a walk to Tokyo Tower, however, it can be a good spot. It is also the transfer station for boat rides to Odaiba. Boats run regularly from mid-morning to around 5pm with occasional services using the spaceship-like Hotaluna Boat. Tickets cost 860 yen for adults and 430 yen for children on regular boats, and 1,200 yen for adults and 600 yen for children on the Hotaluna time slots. The journey takes around 40 minutes regardless of the boat you travel on.
Asakusa to Toyosu: Tokyo's New Fish Market
Toyosu is the new home of Tokyo's fish market, which moved from Tsukiji in 2018. While much more sterile, the market is still a popular spot for those wishing to see the tuna auctions, enjoy the restaurants and buy local produce. The Toyosu area is located on man-made islands connected to the mainland by bridges. There are only two journeys a day on this route - but be sure to check on the day as these may change depending on the weather. Tickets cost 1,200 yen for adults and 600 yen for children. The journey takes approximately 35 minutes and both times run on the futuristic Himiko boat.
Asakusa to Odaiba: The Entertainment Hub
Odaiba is an entertainment hub featuring shopping malls, super-sento, giant Gundam and more. The area was once a collection of man-made fort islands built at the tail-end of the Edo period but were transformed in the 1980s. Today they are home to the Fuji TV Buildings, numerous shopping malls and plenty of quirky sights like its very own Statue of Liberty. There are frequent services from Asakusa but while some are direct, some require a transfer at Hinode Port. There are four different options along this route - the Emeraldas, Himiko and Hotaluna boats are available as direct routes, while there is a cheaper option for an unspecified boat with a change at Hinode. Tickets are 1,720 for adults and 860 yen for children on direct routes and 1,380 yen and 690 yen for children on the transfer route.
Dinner Cruises in Asakusa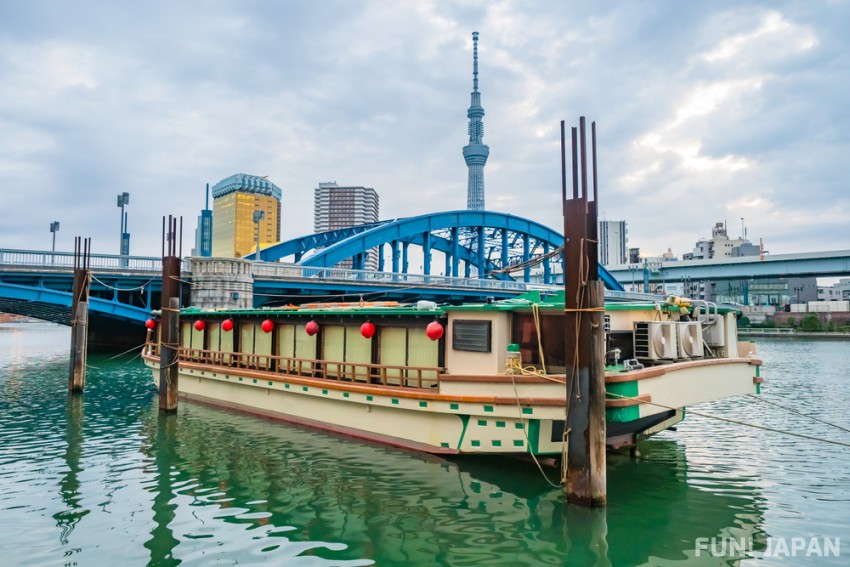 Enjoying a relaxed evening with dinner as you sail along the river is a truly special way to experience Tokyo. While the futuristic boats are popular, there are also more traditional options available as well known as yakatabune. These are Japanese pleasure boats often fitted with tatami mats and strung with lanterns.
The Amitatsu is a popular option with Dinner includes a traditional set course with seafood and tempura along with a vegetarian option. The sightseeing route passes Odaiba and Tokyo Sky Tree and lasts around two and a half hours, departing from and returning to Azumabashi-Sanbashi in Asakusa. The dinner and sightseeing cruises cost 11,000 yen for adults and 5,500 yen for children, including food, drinks, boarding fees and tax. They offer firework viewing boats as well as cherry-blossom viewing, but these sell out fast.
Special River Cruises in Asakusa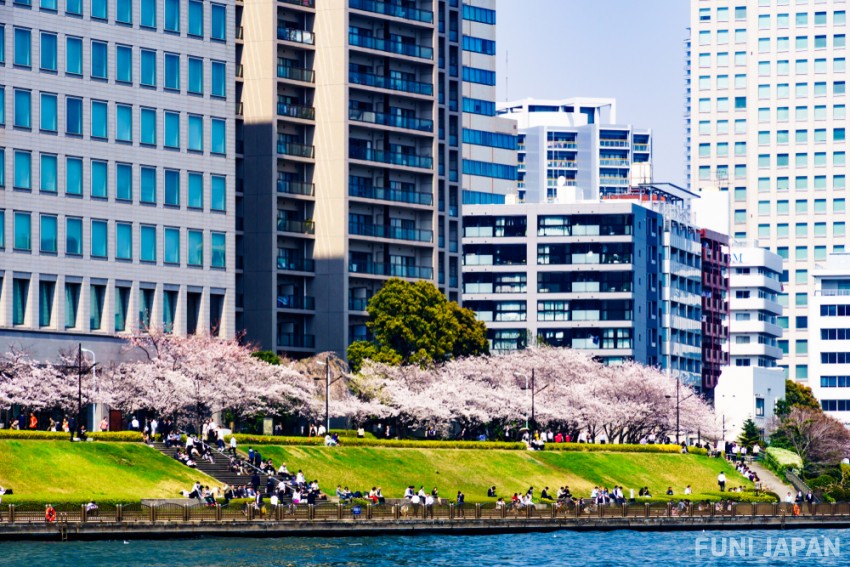 While the Sumida River and its accompanying views are always impressive, there are a few times of the year when it becomes a true spectacle. You can take the regular cruises (listed above) during this time but keep in mind that evening cruises may be more expensive and book out fast - especially for the fireworks.
Spring Hanami Cruises
Hanami is the Japanese tradition of flower viewing and what better way to enjoy it than from the water. Around 1,000 cherry trees line the Sumida River and when paired with the Tokyo Skytree they make for a stunning vista. The regular day cruises are perfect for enjoying this and evening yakatabune boats make the most of the evening illuminations, known in Japanese as yozakura.
Summer Fireworks Cruises
The Sumida river is home to one of the biggest firework's displays in Tokyo, known as the Sumidagawa Hanabi Taikai (the Sumida River Fireworks Competition). Over a million people gather to watch the impressive display held on the final Saturday of July, with different pyrotechnic groups competing with their imaginative designs. As this is a one-night-only event, cruise tickets come at a high price and sell out early, so book as soon as possible.
[Survey] Traveling to Japan
Recommend