What is Asakusa Hanayashiki? One of Japan's Oldest Amusement Parks!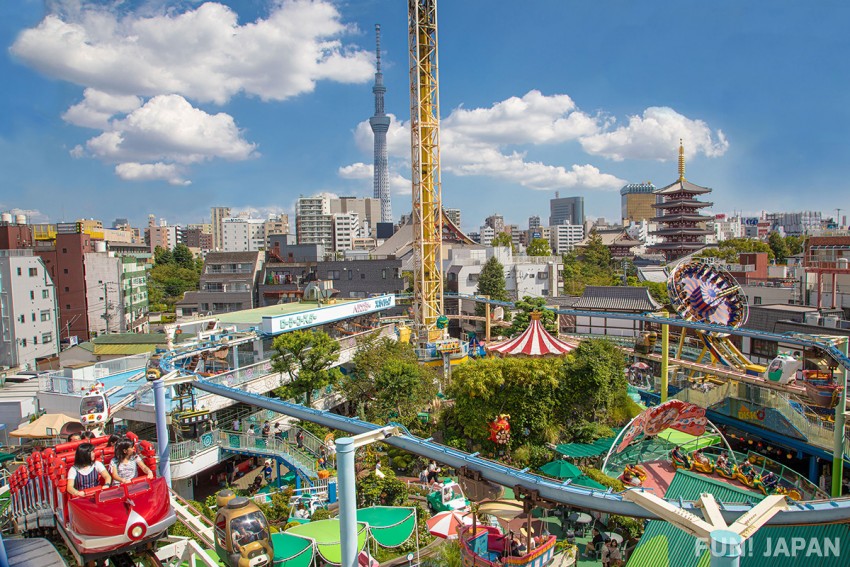 Asakusa Hanayashiki is an amusement park that opened in the year 1853. Its current appearance is actually from 1949, and it has a lot of interesting history. Currently, you'll find 20 different types of attractions inside of the park as well as a large open area dedicated to festival fairs and various restaurants. Let's check out some of Asakusa Hanayashiki's history so you know all the details when you visit!

Asakusa Hanayashiki's History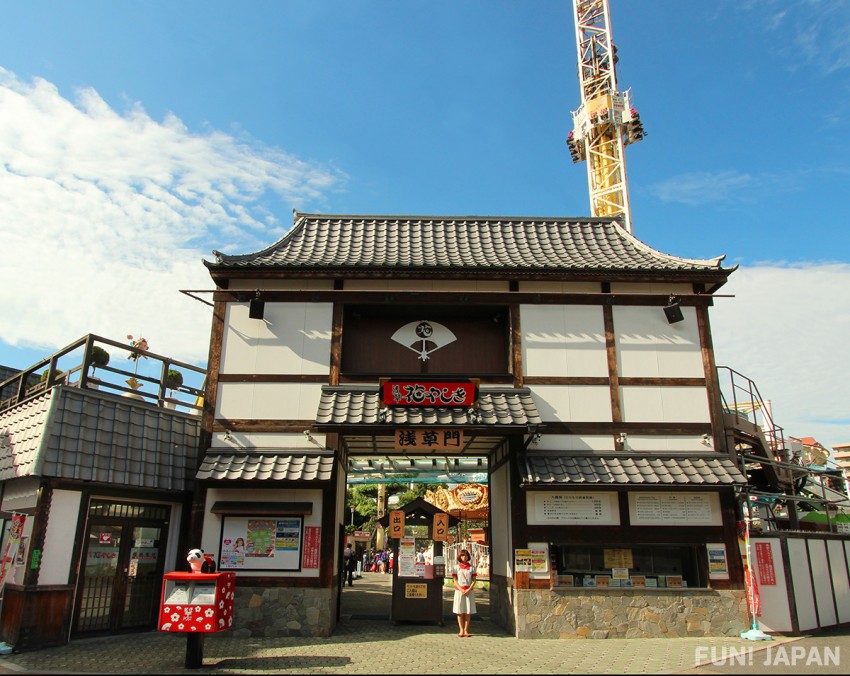 In 1853, Asakusa Hanayashiki was originally a flower garden consisting of mostly tree peony (Paeonia suffruticosa) and chrysanthemum. At first, it was created for the purpose of appreciating these flowers, but in 1872, amusement park equipment was placed within the flower garden.

It also received high praise as a location where rare birds and big game animals could be seen, as well as even varied tit (species of titmouse, Poecile varius).
After this, the location was temporarily closed due to earthquakes and the war. After the war had ended, it was reopened and used by many as a small-scale amusement park.
In 1953, Japan's current oldest roller coaster made its appearance at the park, and it's still popular as a sightseeing spot today!

Asakusa Hanayashiki's Attractions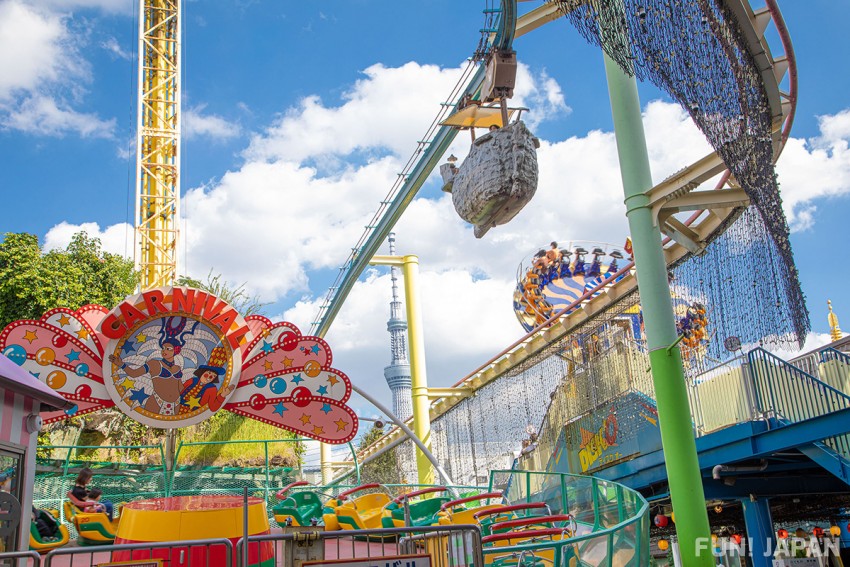 There are 20 attractions that can be found within ASakusa Hanayashiki. We're going to go into detail about them here, split into specific groups.

Fantasy & Fairy Tale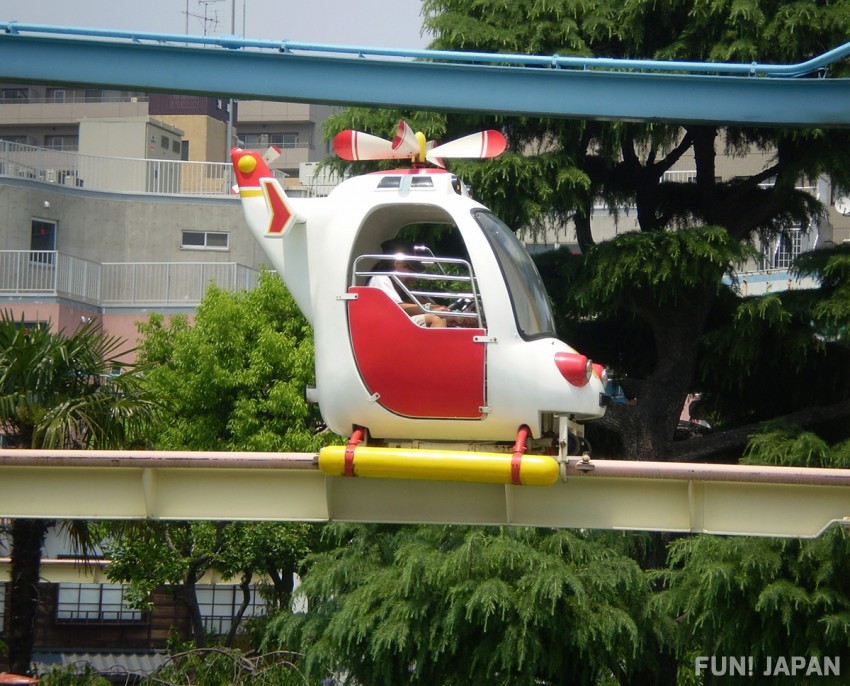 A large number of the rideable attractions don't have a height limit, meaning everyone can enjoy them. You'll find some attractions you would expect such as a merry-go-round, or some more unique ones like a helicopter that you can move and pedal with your own feet.
Speed & Thrill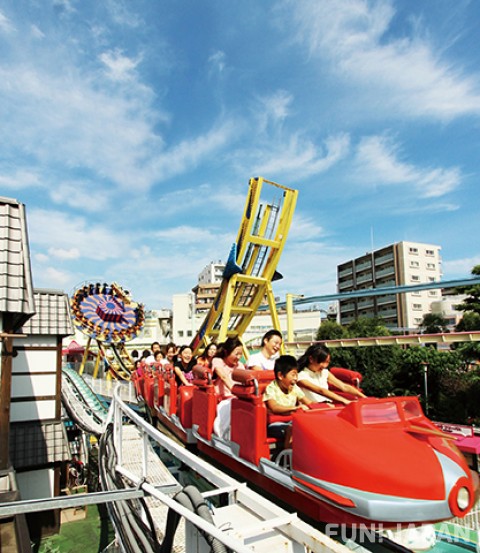 We're sure you agree that the real pleasure of these attractions comes from the fear and fun of experiencing them for the first time. For example, the rollercoaster or the flying saucer that spins around and around like a disco!

Mystery & Panic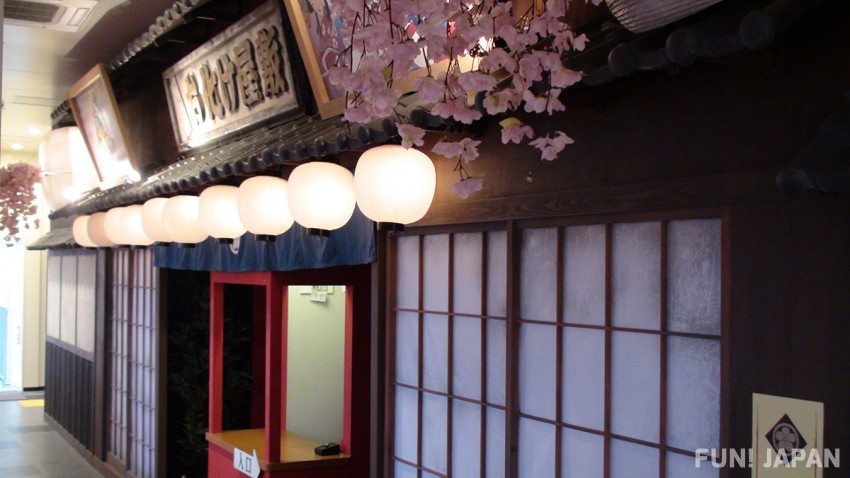 You can even find horror and mystery attractions in the park, some that are there to scare you and others that have you solving mysteries. There are things such as the ghost house and haunted house which we highly recommend. The ghost house especially has you wearing headphones increasing the experience tenfold, it's full of thrills.
Super-dimensional Game Zone
This is a corner where many things gather that remind you of a Japanese festival such as photo booths and game machines. There is also a photo spot here known as "Sky Plaza". Here you're able to see the entirety of Asakusa Hanayashiki as well as Tokyo Skytree and even the Senso-ji Temple!

Asakusa Hanayashiki's Shops & Restaurants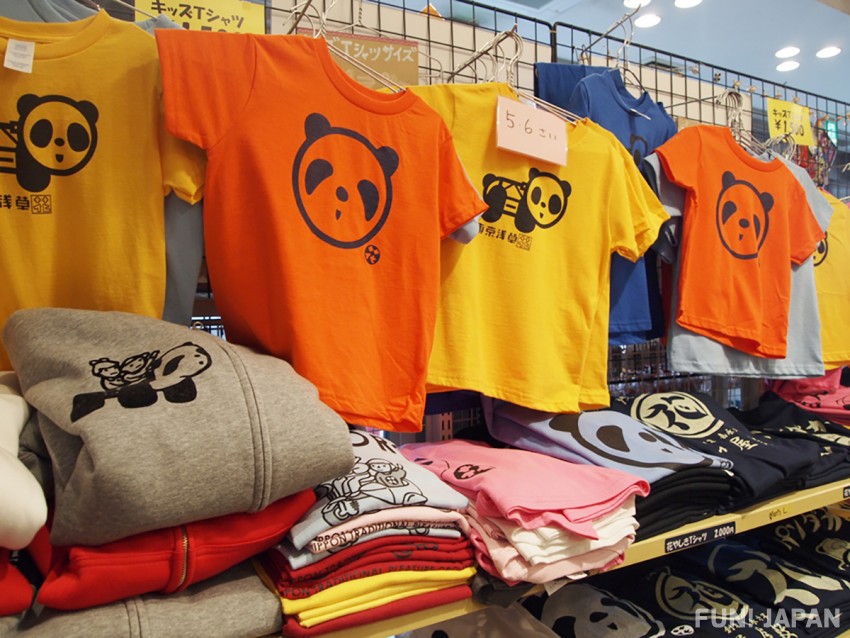 During breaks from your fun on the attractions, you're able to buy food and drink from the nearby shops and restaurants. In the shops you'll find various original products unique to Asakusa Hanayashiki as well as lots of snacks. Also, if you're feeling a little more hungry than just snacks, you'll find restaurants that sell ramen, takoyaki, hamburgers, and much more.
How to Get to Asakusa Hanayashiki, Entrance Fee, and Business Hours
Address: 2-chōme-28-1 Asakusa, Taito Shi, Tokyo 111-0032
Access: 3-minute walk from Asakusa Station using the Tsukuba Express / 5-minute walk from Asakusa Station using Tokyo Metro Ginza Line, Toei Asakusa Line, or Tokyo Skytree Line
Business Hours: 10:00~18:00(Times may vary depending on time of year)(※Final entry into the park is 30 minutes prior to closing time)
[Survey] Traveling to Japan
Recommend