What can you find in Asakusa's Dempoin Street? Enjoy Traditional Shops and Delicious Foods!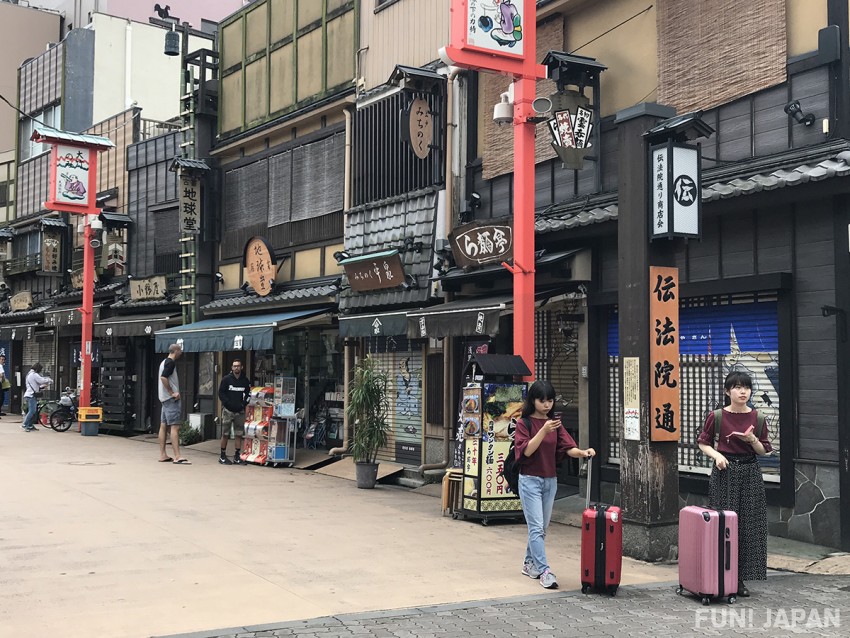 Dempoin Street is a shopping street located close to the famous sightseeing spots Sensō-ji Temple and Kaminarimon Gate. It is approximately 200m in length and has various restaurants, bars, fashion, and general goods stores, and many more must-see locations. How about visiting and exploring for a while on your way towards Kaminarimon Gate?

What You can do at Dempoin Street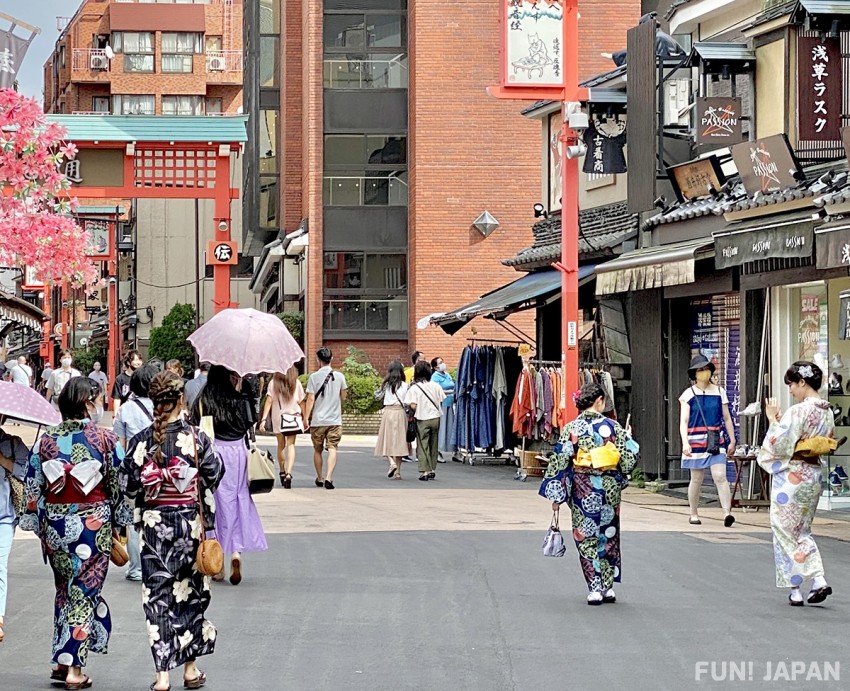 Image Provided By: The Asakusa Tourism Federation 365ASAKUSA

When visiting Dempoin Street, the first thing to enjoy is shopping, and the second is to enjoy delicious food in between that shopping.

Dempoin Street is filled with stores that have the perfect souvenir for taking home for yourself or loved ones such as traditional edokiriko faceted glass products, leather items, accessories, and much more. Other items you can find include Edo-period woodblock print, noren (curtain hung at shop entrance), kanzashi (ornate hairpin), traditional Japanese combs, antiques, Japanese-style traditional armor and helmets, as well as much more.
Once you're feeling a little peckish after your shopping trip, take a trip to one of the nearby udon, soba, okonomiyaki, or any other traditional Japanese restaurant for some delicious food. There are even Indian curry houses and Italian restaurants, so take whichever you feel like!
Famous Places at Dempoin Street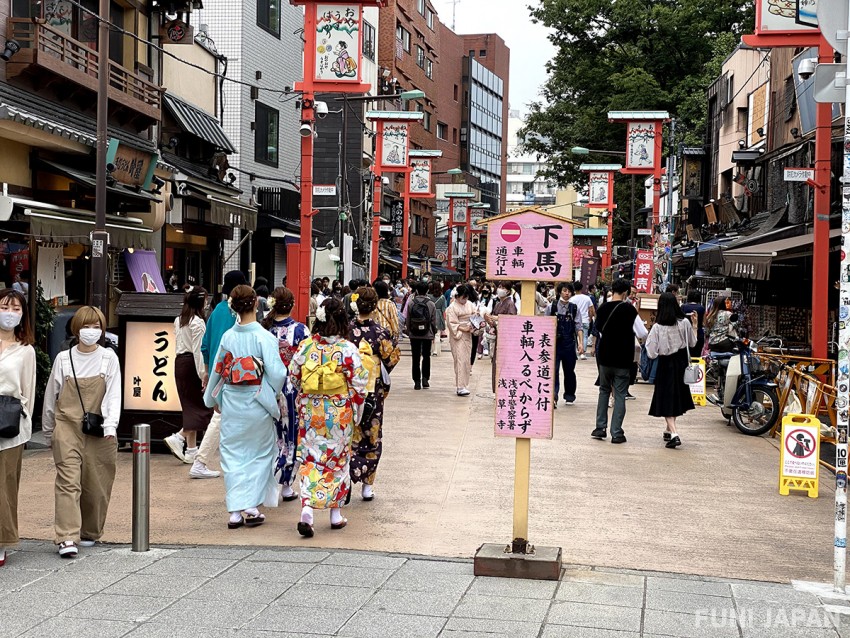 There's not only shopping and food that can be enjoyed at Dempoin Street.

Make sure to check out all of the nearby locations when walking.

For example, you may be able to see an Edo period thief on some of the rooves of the stores, maybe a Nezumi Kozō? and there are even some illuminated signs with some fun Japanese wordplay on them if you can read Japanese! It's absolutely filled with unique things to see and do.

We're going to introduce just 3 of the many interesting and unique things you can see whilst walking through Dempoin Street.

Eaves Tile & Ridge Tile
The tiles which are used on each store's roof are different. For example, in shape, or in the way they were fired. You can see a great difference in color as well, so make sure to look closely.

Edo Period Wooden Signs
Each store has 2 different wooden signs. One is the one that goes on or in front of the store, this has the store's name displayed on it.

It's interesting to see the difference in styles of writing and such for each store's sign.
The 2nd sign is the one that's raised up high so that you're able to see it from a distance. The most characteristic feature of this is that they take the shape of the store they're stood above, for example, if it's a ramen restaurant, it will be in the shape of a bowl, if it's for western clothing, it might be in the shape of a T-shirt.
Make sure to check out these signs and decide which stores you want to visit when walking down Dempoin Street!
Dempoin
Dempoin is where the chief priest of Sensō-ji Temple lived. It's because of this you'll find many buildings with a reception hall and a large main entrace. While not open to the general public, there is a large garden, and many beautiful cherry blossom trees bloom here every year. 

Closeby you'll find a temple that holds Dempoin's local Shinto deity. Within this temple, there is an anecdote, a popular name known as "Otanukisama" in Japanese.

It is said that during 1860 when the government forces and loyalist army were fighting, the mischievous tanuki used to live in the remote mountains of Asakusa. The tale goes that the tanuki told and promised the people "If you protect yourselves, I won't play pranks on you and will help protect you against disasters such as fire".
Make sure to check out these 2 historic spots!
How to Get to Dempoin Street, Business Hours, and Entrance Fee
Address: 2 Chome Asakusa, Taito Shi, Tokyo 111-0032
Access: 3-minute walk from Asakusa Sta. using the Tokyo Metro Ginza Line or Toei Asakusa Line
Business Hours: Depends on individual store
Entrance Fee: None
[Survey] Traveling to Japan
Recommend