Kanze Noh Theater - A Long-Standing Noh Theater Originating From the 1900s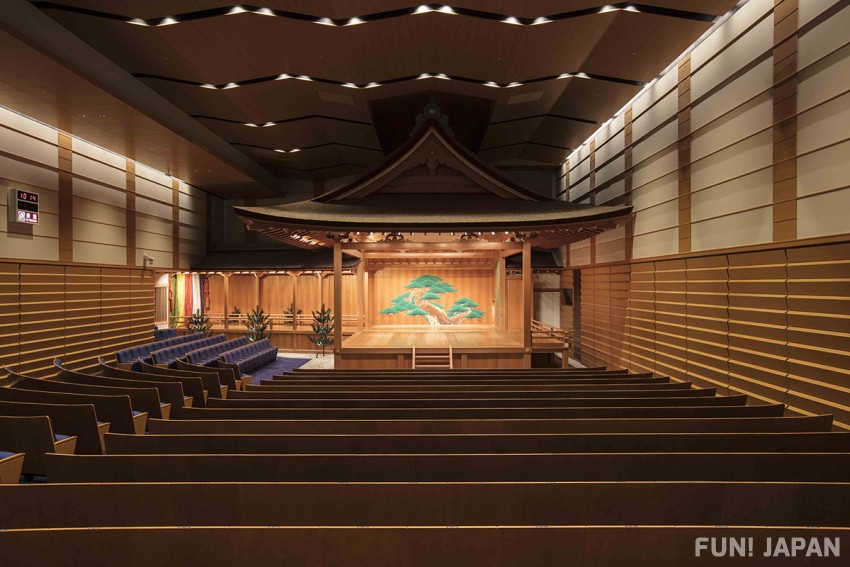 Kanze Noh Theater is a historic and traditional hall of fame that can be found on basement level 3 of GINZA SIX in Tokyo, Japan. It has been gaining popularity since its re-opening in 2017, being host to many noh plays among many other shows and events.

About Kanze Noh Theater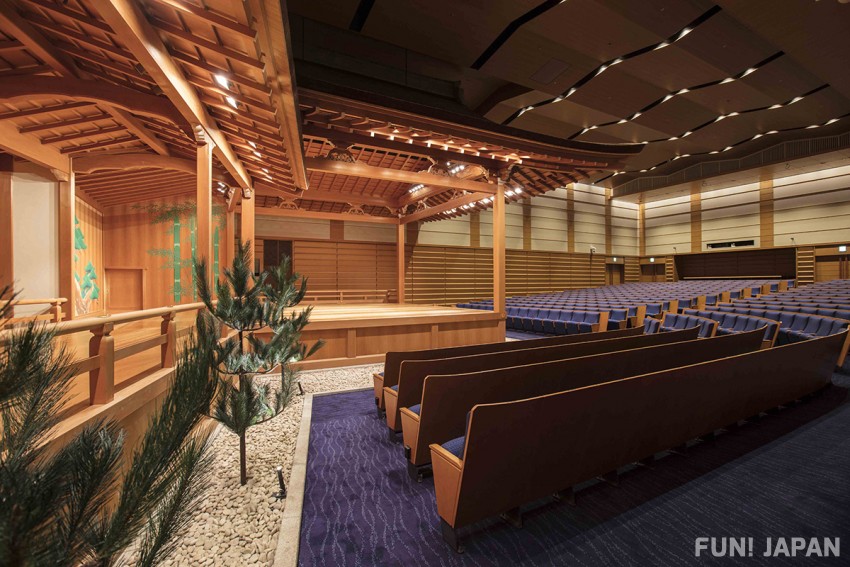 The actual full name for this theater is "The 25th Sakon Kanze Memory Kanze School Noh Theater". There is a total of 480 seats for spectators. The seats are placed in rows on a slight incline. Thanks to this, you're able to see the stage perfectly no matter where you're seated.

One of the more characteristic points here is that there aren't only seats in front of the stage, but to the side of it also. Within this "side seating", you are able to see and admire the noh masks and costumes much closer.
What is "Noh"
Noh plays were a cornerstone for performing arts over 700 years ago and are said to be a combination of noh (theatre) and kyogen (farce presented between noh plays or during the interlude of a noh play). Noh plays use "noh chanting" to tell a story, and thanks to the kyogen portion, conversation and comedy allow for easier imaging of the story's plot points and other such things.
Kanze Noh Theater's History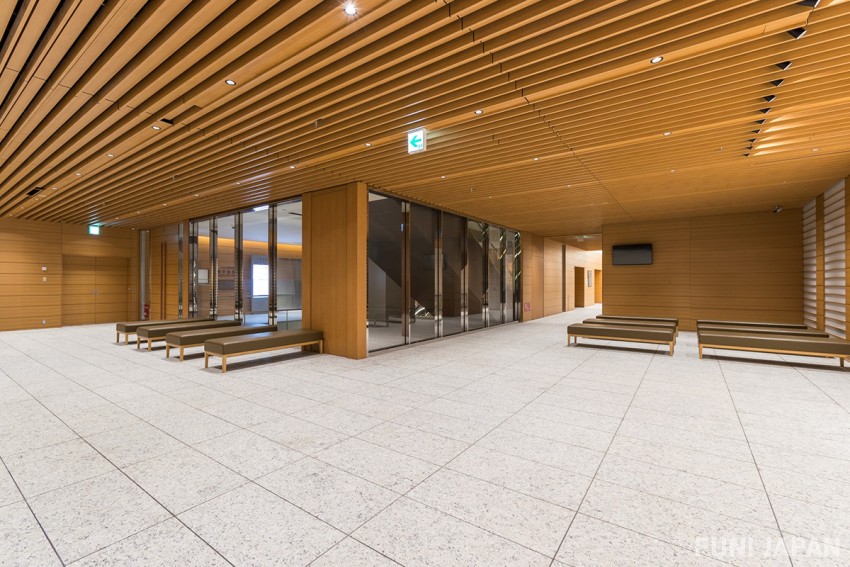 The Kanze Noh Theater was established alongside the Kanze Society in the year 1900. It was originally constructed in Tokyo's Shinjuku, however, was moved to Shibuya in 1972. It was loved by many within Shibuya and temporarily closed in 2015 after 43 years of history.

What to See at Kanze Noh Theater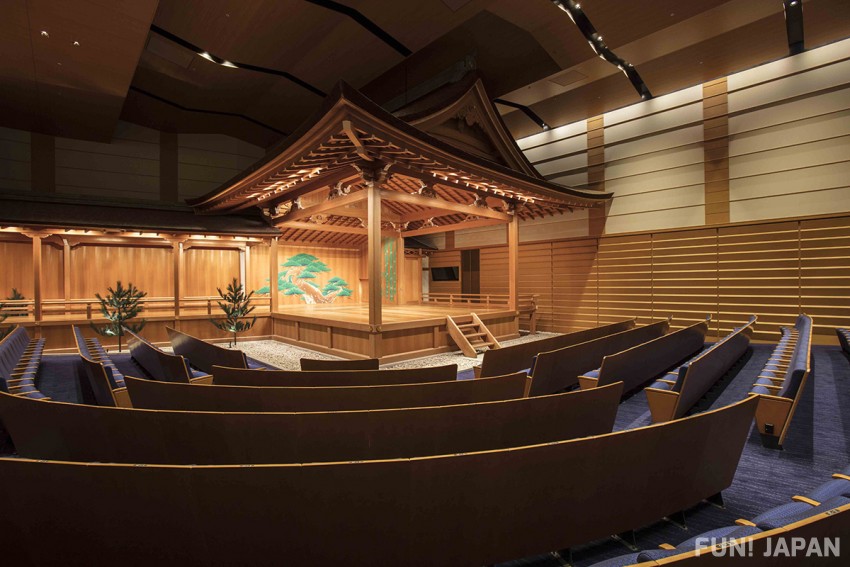 There are many things to see at Kanze Noh Theater, but in this article, we're going to introduce just 2.

A Stage Used Since 1972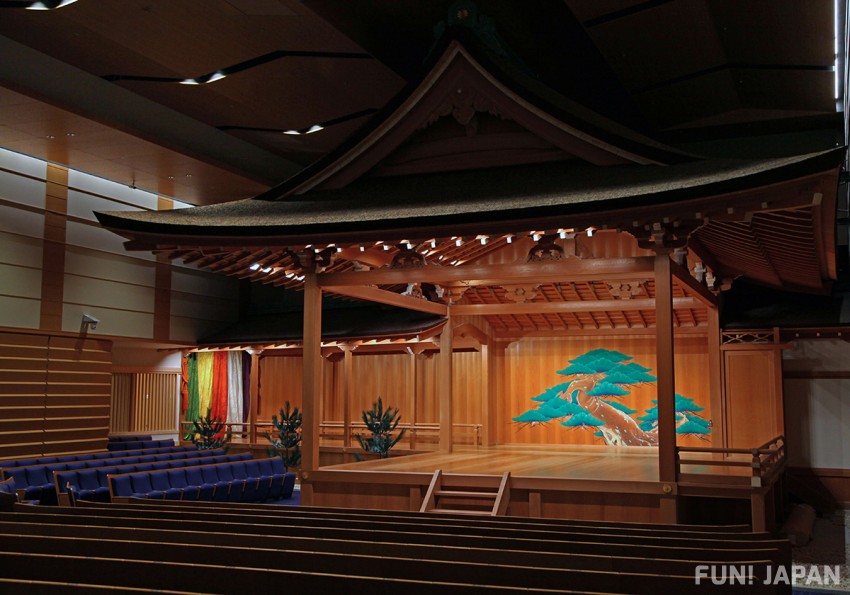 First, we would love for everyone to pay close attention to this unique stage. There is an old pine tree depicted on the wall behind the stage. Pine trees have been loved by Japanese people from long ago, and are said to bring good omens. 

Furthermore, the stage that you see today has been used since it was in Shibuya, Tokyo, it was simply taken apart and reconstructed in its current home. Please watch some impactful performances on this long-standing and historic stage.
A Uniquely Shaped Theater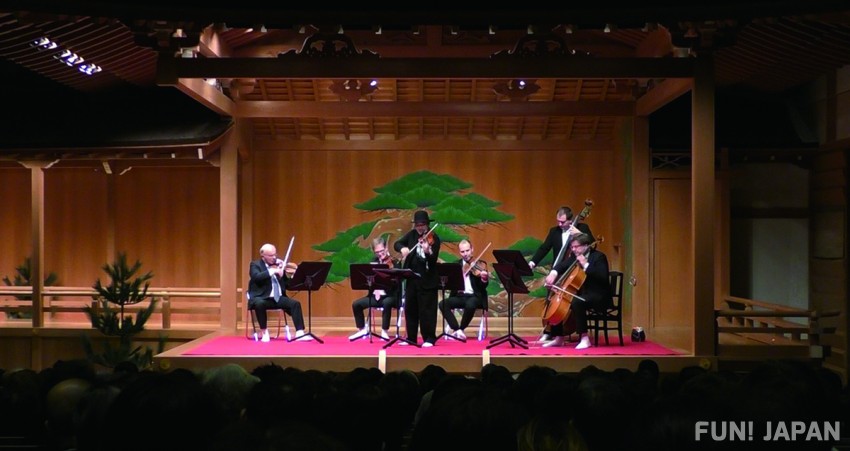 Kanze Noh Theater is used for a wide variety of interesting and unique performances and shows, there are concerts, plays, fashion shows, and much more.

While there are many events that take place here, you will notice that within any event, the people standing on the stage are wearing white tabi. This is because the noh stage is recognized as a holy place. Make sure to check them out if you're ever watching a performance here!
How to Get to Kanze Noh Theater, Entrance Fee, and Business Hours
Address: 6 Chome-10-1 Ginza, Chuo City, Tokyo 104-0061 GINZA SIX Basement Level 3
Access:2-minute walk from the A2 or A3 Exit of the Tokyo Metro Line Ginza, Hibiya, or Marunouchi Line / 3-minute walk from the A1 Exit of the Tokyo Metro Hibiya or Toei Asakusa Line
Business Hours: Depends on individual performance
Entrance Fee: Depends on individual performance
Ticket Purchase: Web reservation, ticket window
[Survey] Traveling to Japan
Recommend