GINZA SIX - Ginza's Largest Commerce Institution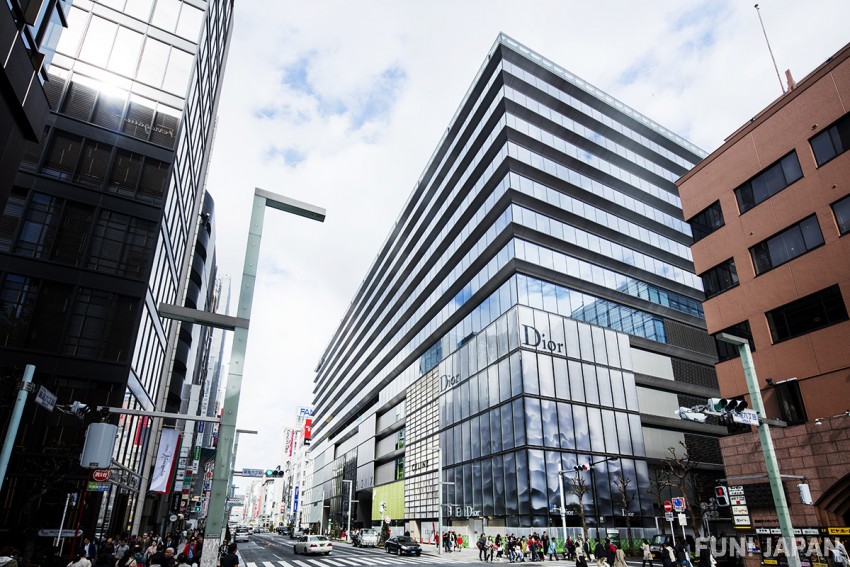 GINZA SIX is the largest commerce facility in the Ginza area that opened in 2017. It has over 240 brands within genres from food to fashion. IF you come to GINZA SIX, you're able to enjoy a multitude of different things including shopping, food, art appreciation, and a relaxing break from the busy streets of Ginza.

Fashion & General Shopping
There are many stores here including brand flagship stores with the latest trends and long-standing history as well as Japanese-born brands. It's a spot where you can experience everything the fashion world has to offer. There are also items that you can only obtain at GINZA SIX.
Furthermore, each brand has some amazing designs from all over the world making it a great place for window shopping.
Food & Sweets from the Restaurants, Cafes, and Bars
There are a wide variety of restaurants including Italian, Japanese, Indian, and many more. All of these restaurants use specially selected ingredients to create delicious dishes.
There are also dishes that are special to individual seasons. For example, in spring you have cherry blossom and strawberry pink sweets, in summer you have sweets that give you a feeling of cool air, and more.
Visit during different times around the year to try something new every time.
GINZA SIX Artwork Display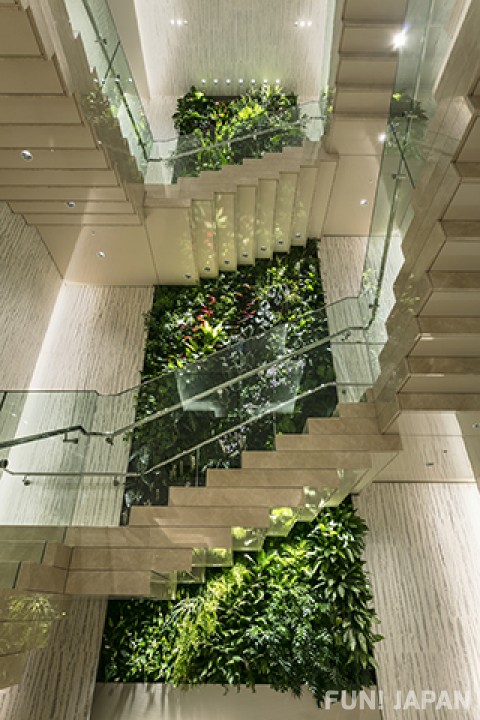 Make sure to check out the various artwork pieces scattered throughout the facility.
For example, in the atrium, you can find various installation art pieces from famous artists known throughout the world. All of these pieces are both dynamic and beautiful.
Furthermore, there is a piece called the "living wall" which is 12m in height and has various plants and artwork on it, such as a waterfall recreated through the use of water and more, all of which lets you feel nature.
There are even more artwork pieces you can found in the elevator hall, corridors, and many more spots, so keep an eye out!
Rooftop Garden & Noh Theatre Facilities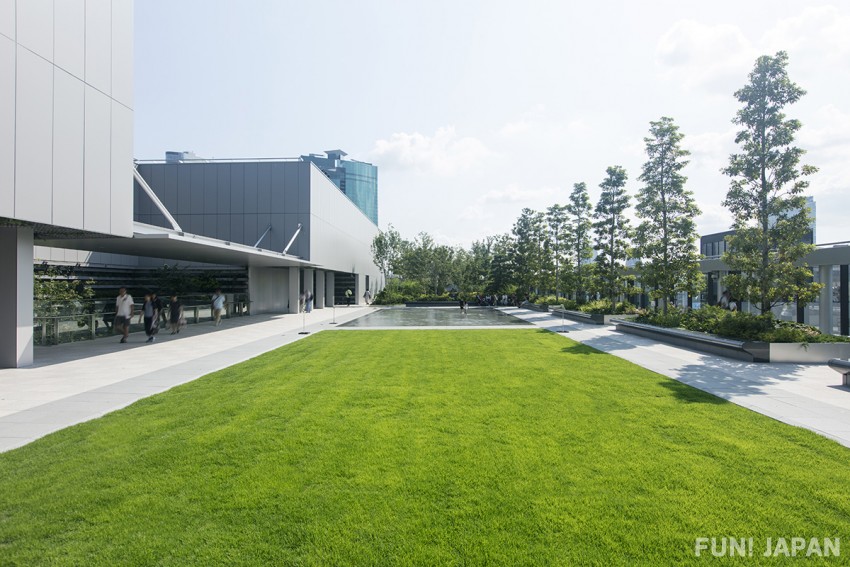 On the roof of GINZA SIX, you find the GINZA SIX Garden, the largest in the whole of Ginza in fact. There is grass and water, both that creates a different atmosphere, combining to create a nature-filled space. Also, there are cherry blossom and maple trees planted here, making it a popular spot to feel the seasons of Japan.
Don't forget to check out "Kanze Noh Theater" where you can experience some of Japan's most historic and traditional theater performances.
Tourist Guide & Currency Exchange Services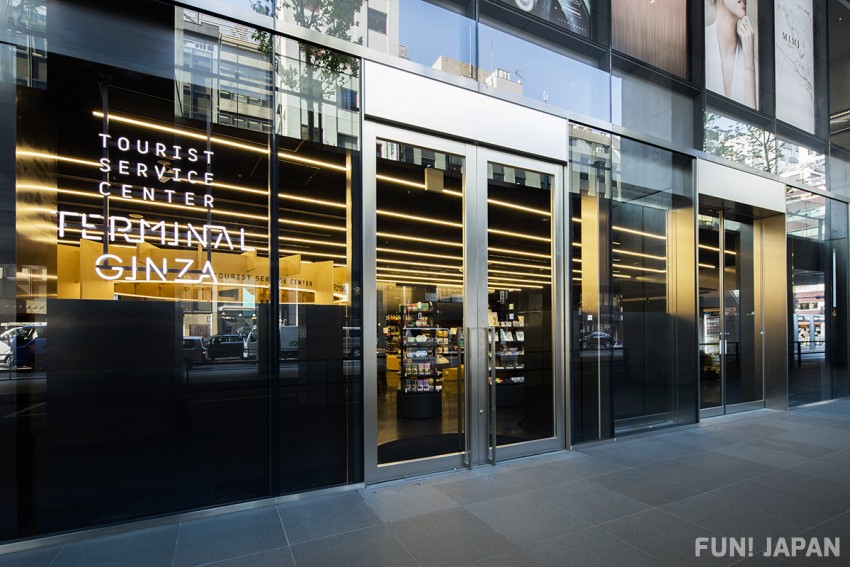 On the first floor, you will find the tourist service center "TERMINAL GINZA". Here, you can find out information not only about Ginza but about surrounding sightseeing spots as well, there is even a currency exchange service available.
The currency exchange service supports USD, Euro, Korean won, Chinese yuan, and others totaling 15 different currencies.
Here you can also find a tax exemption counter. Make sure to use the application they offer to avoid lining up for tax excemption!
Tourist Guides 9:00〜21:00
Convenience Store / Souvenir(LAWSON)24H
Currency Exchange(SMBC Trust Bank Ltd.)11:00〜18:30
Tax exemption counter 10:30〜20:30
Express home delivery service / Hand Luggage Supervision(Sagawa Express)10:30〜20:30
How to Get to GINZA SIX, Entrance Fee, and Business Hours
Address: 6-chōme-10-1 Ginza, Chuo City, Tokyo 104-0061
Access: 2-minute walk from Tokyo Metro "Ginza Station"
Business Hours: Shop / Café 10:30〜20:30 / 

Restaurant 11:00〜23:00 

Entrance Fee: Free
Ticket Purchase: No need
[Survey] Traveling to Japan
Recommend