Where to Try Lolita Fashion in Harajuku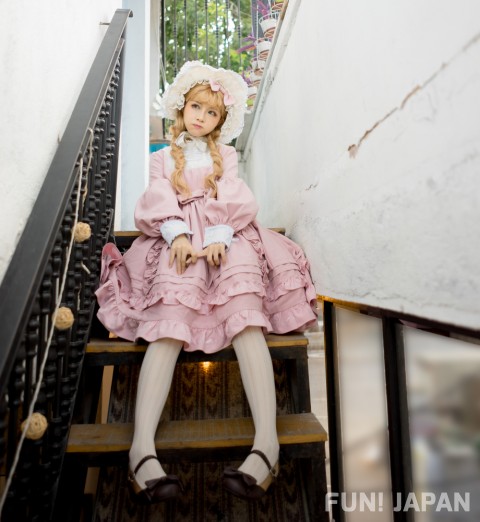 One of the most iconic styles of Japan's fashion scene, Lolita is a complex look with a variety of sub-styles to choose from.
What is Lolita Fashion?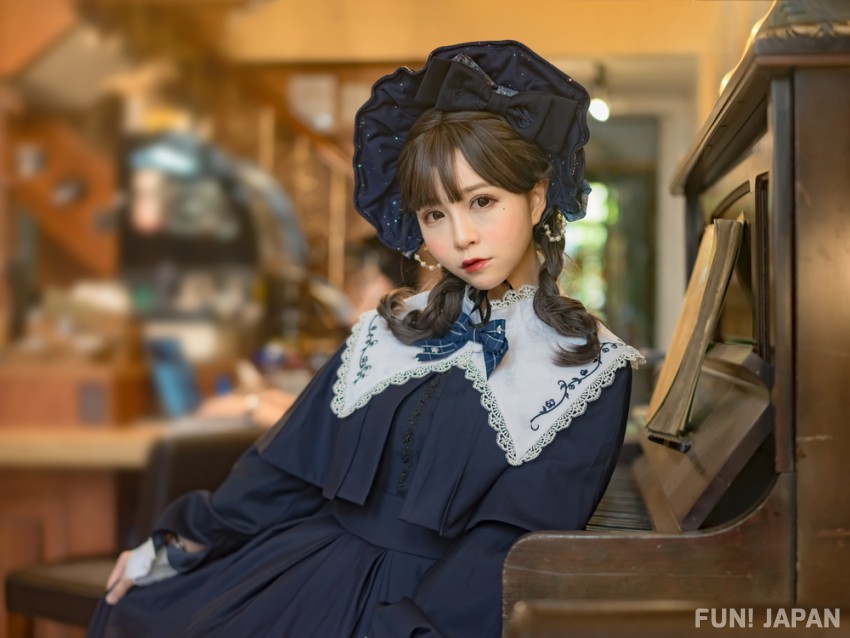 Inspired by Victorian clothing with elements of the French Rococo period, Lolita fashion is an iconic subculture in Japan related to escapism. Split into a number of niche styles, it is a distinctive and elaborate look, with plenty of layers, full skirts and frills galore. While the Victorian era is often connected to a restrained, demure look, the Japanese Lolita style brings cuteness to it, with elaborately curled hair and brighter colors adding to the playful nature of the outfits.
There are as many influences as there are layers in this distinctive style, however, with a distinct Alice in Wonderland influence in many outfits. It also takes some inspiration from the preceding 'Dolly-kei' style which was based on European fairy tales and often went hand-in-hand with homemade outfits and accessories.
While Lolita has negative connotations in the West largely due to the infamous Nabokov novel of the same name, these connotations are not well known in Japan. Aside from the Ero sub-style of Lolita, it's generally not a sexualized style but rather focuses on innocence paired with classic Victorian fashion.
Classic Lolita Elements
While the style is generally flexible and the chance for creativity is a major part of the fun, there are some key elements for Lolita styles. A blouse is usually paired with a knee-length bell-shaped dress, filled out with a petticoat or crinoline. Ribbons adorn the neck and often the hair too, while knee-socks or tights (frills and ribbons optional) are de rigueur. The patterns, color combinations and accessory styles are free - with the potential to venture into one of the sub-style like steampunk, Gothic or 'hime' (meaning princess).
What are the Different styles of Lolita Fashion?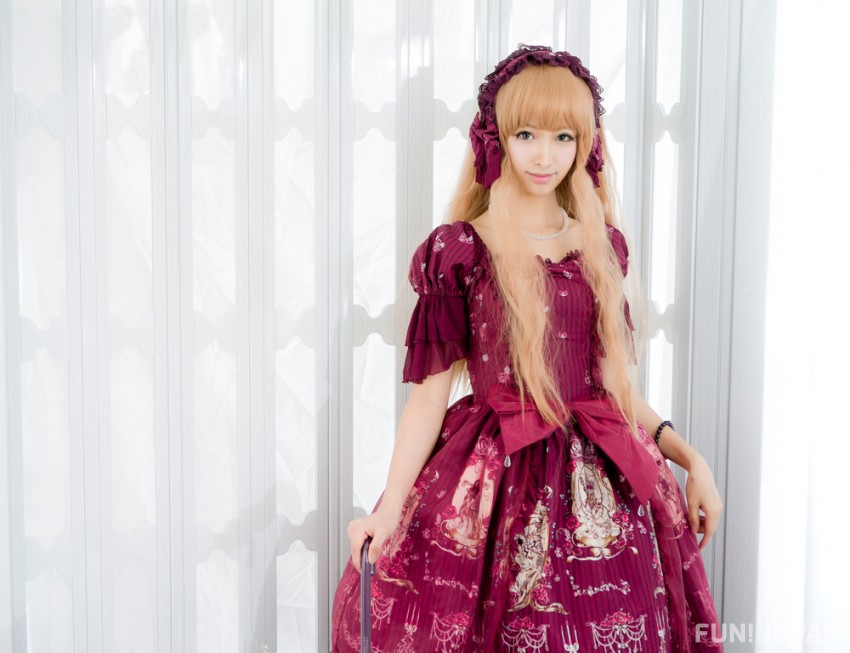 Classic Lolita is the most common style, but thanks to the Victorian influence, there is the potential for crossover with plenty of other fashions. These sometimes verge into the cuter side and sometimes into a more sinister turn, each with their own unique additions.
Gothic Lolita
One of the most popular styles is Gothic Lolita which takes on darker clothing and often adds religious elements like crosses as well as skulls, roses and bats. The most popular colors are deep reds, blues, purples and blacks, while make-up and hair are often a little more toned-down compared to other styles.
Steam Lolita
A combination of Lolita with the Western Steampunk look, this is a mix made in heaven. Based on a futuristic Victorian imagining, steampunk uses Victorian styles blended with the influence of the industrial revolution and a romantic view of the science of the times. Combined with Lolita, this leads to a pallet of browns, cream and bronze with metal details such as belts, buttons, chains and jewelry.
Sweet Lolita
Sticking to the classic Lolita style for the main pieces, but adding cute embellishments this is one of the most playful versions of Lolita. The common themes are sweets, children's books, cute packaging and toys. Softened, more child-like hairstyles and light make-up are worn to work with the more playful look and colors tend towards pastels and whites.
Hime Lolita (princess)
Possibly the brightest, 'cutest' option for the Lolita style, 'hime' brings an explosion of pastels to the fashion. There are plenty of similarities with Sweet Lolita, but this version takes it up a level. Adding a bridal style, there are veils, flowers and often corsets, with more layers and frills for an elegant style.
There are, of course, many more styles including Punk Lolita, Ero Lolita, Qi Lolita, Cyber Lolita, Wa Lolita (a Japanese style) and even pirate Lolita - so if you have a niche there's plenty of styles to choose from.
Harajuku's Connection to Lolita Fashion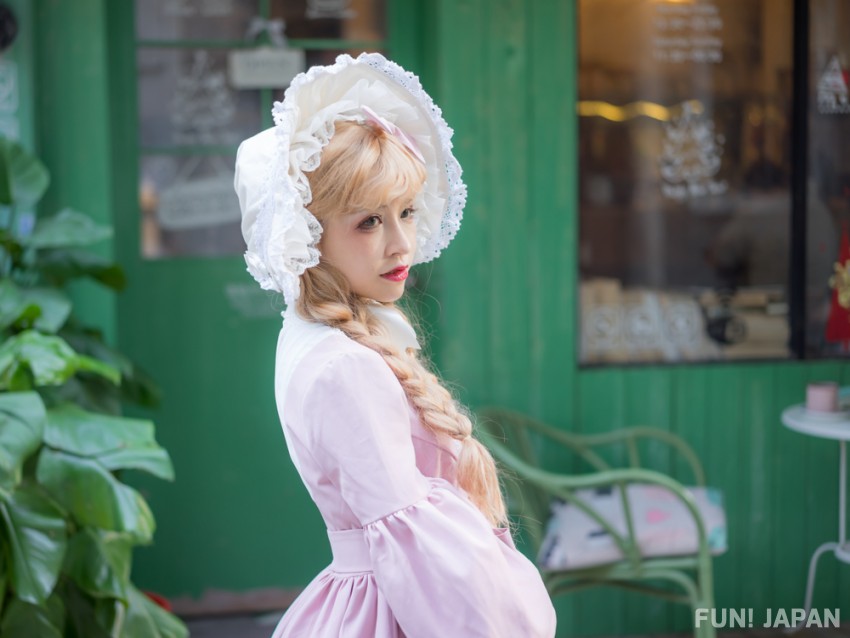 Harajuku's connection to the Lolita style stems from its reputation as a fashion-capital for the alternative styles of Tokyo's youth. Whether it's Harajuku Girls, Kawaii fashion or Lolita, there are popular clothing stores, hangout-spots and a series of cute accessory stores too. While it's becoming less frequent, it is possible to see girls in Lolita outfits on the streets and in the stores of Harajuku - but be sure to ask before you take photos, it's considered very rude to take them without doing so.
Head to the Christie Cafe for a tea-break and to spot some of the area's Lolitas. Named after classic crime writer Agatha Christie, the interior and British menu (scones, tea and more!) suits the style to the ground.
Lolita Dolls
Lolita Dolls are a popular collector's item for those interested in Lolita Fashion. Often Porcelain and wearing exquisite outfits, they are beautiful creations with a myriad of different accessories and clothes to wear.
Best Stores for Lolita Fashion in Harajuku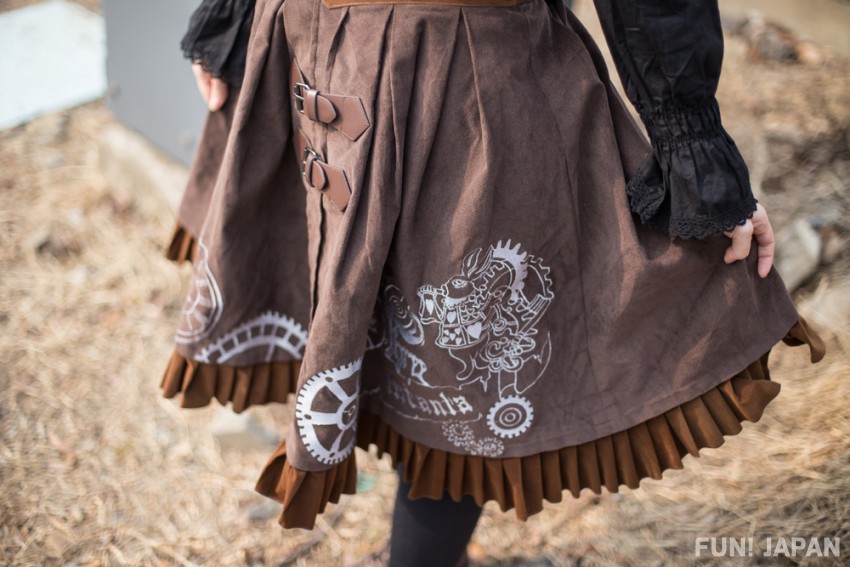 There are a number of dedicated Lolita stores in the area, with many found in the department stores like Laforet.
Angelic Pretty
As the name suggests, this store is filled to the brim with pink and is the go-to spot for those into a Sweet Lolita look. They have everything from outfit pieces to accessories, all in beautifully cute styles. Opened in 1979, it's one of the long-runners in the game and has an impeccable reputation for Lolita looks, equally popular abroad as it is in Japan.
Spot Information
Name: Angelic Pretty (アンジェリック プリティ)
Address: B1.5F Laforet HARAJUKU, 1-11-6 Jingumae, Shibuya-ku, Tokyo
Location: It's in the basement floor of Laforet department store just off Takeshita-dori.
Opening Hours: 11:00 - 21:00
Regular Closing Days: None
Jane Marple
Another long-loved hotspot, Jane Marple has a more every-day wearable approach to Lolita Fashion but is known for great patterns. Offering to bring Lolita into your daily outfits, you can choose from dresses and shirts as well as smaller pieces.
Spot Information
Name: Jane Marple (ジェーンマープル)
Address: 2F Laforet HARAJUKU, 1-11-6 Jingumae, Shibuya-ku, Tokyo
Location: This store is located on the second floor of the Laforet Department Store.
Opening Hours: 11:00 - 21:00
Regular Closing Days: None
Baby, The Stars Shine Bright
This is one of the best-known stores for Lolita Fashion and sells the extravagant, full Lolita styles. Filled with bell skirts, check patterns and an incredible amount of lace, it's the Classic Lolita dream, with sweet and hime elements available as well. They also have a second store for ALICE and the PIRATES brand in the Laforet building.
Spot Information
Name: Baby, the Stars Shine Bright Main Store
Address: 2F Harajuku KY Building, 6-29-3 Jingumane, Shibuya-ku, Tokyo
Location: This store is located close to exit 7 of Meij-ijingumae Station and is above Milk.
Opening Hours: 12:00 - 20:00 (Sat, Sun and Holidays: 11:00 - 20:00)
Regular Closing Days: None
MILK
MILK is a store that gets creative with the Lolita style, offering new contemporary twists and alternative interpretations. Their key patterns and key elements are still there, but in a much more every-day wearable way, with pinks as well as more neutral colors available. The store is small and has a boutique feel and there's a MILKBOY store next door too.
Spot Information
Name: MILK HARAJUKU
Address: 6-29-3 Jingumae, Shibuya-ku, Tokyo
Location: It's a few steps from exit seven of Meiji-jingu Station and is right below Baby, the Stars Shine Bright Main Store.
Opening Hours: 11:00 - 20:00
Regular Closing Days: None
[Survey] Traveling to Japan
Recommend