How Exciting Tokyo Joypolis is! Japan's Largest Indoor Amusement Park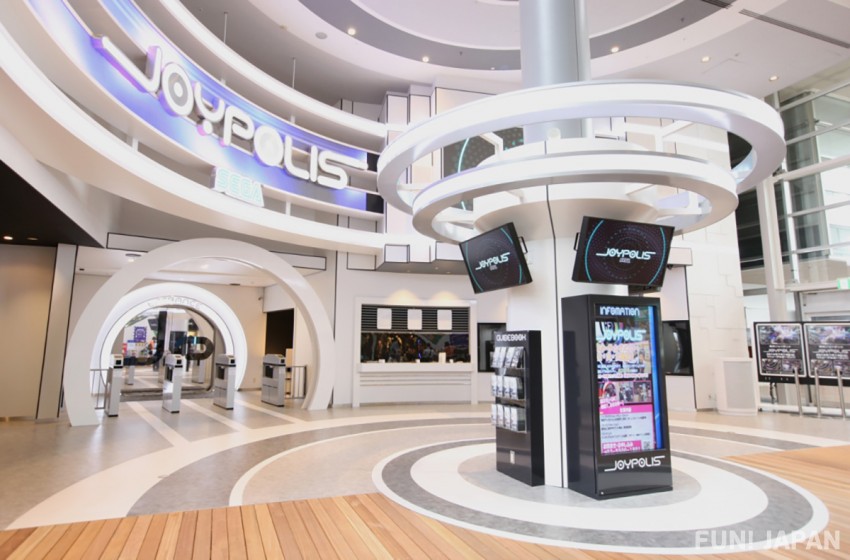 Tokyo Joypolis is Japan's largest indoor amusement park. Its theme is a combination of "Digital" and "Real" creating the word "DigitaReal". It has various rides which you can experience through the use of the latest cutting edge VR technology as well as more than 20 different types of attractions for you to try out.

What You Can Do at Tokyo Joypolis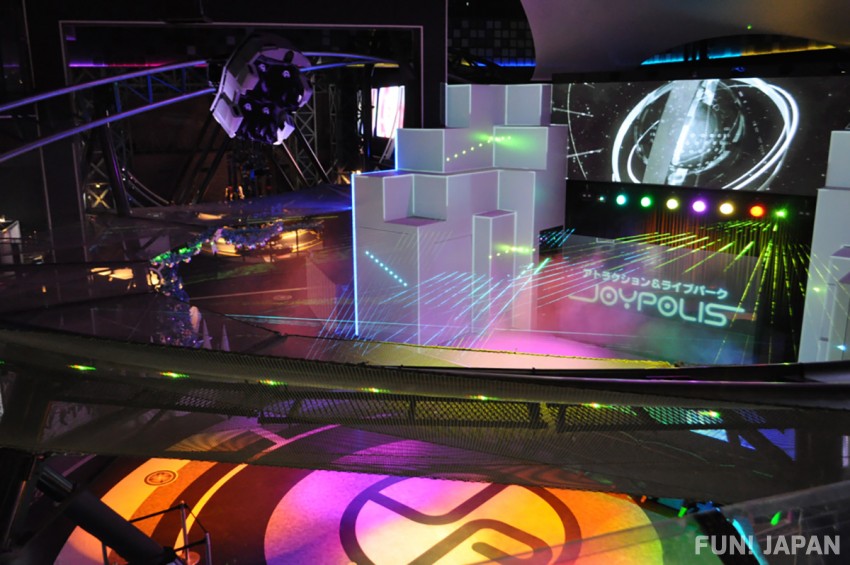 There are 5 main experiences which can be had at Tokyo Joypolis.
| | |
| --- | --- |
| Main Stage | The Main Stage uses "Projection Mapping" to show dynamic performances. |
| Attractions | A new thrill attraction with digital incorporation. |
| Space Interaction | A mystical experience created through a combination of digital and reality. |
| Food & Drink | A combination of digital entertainment and restaurants. |
| JP STORE | Tokyo Joypolis' official store |
Main Stage

On the main stage you can enjoy fantastic and cutting edge entertainment shows. They use lasers, projection mapping, and an amazing sound system to show you an original and overpowering show.
Attractions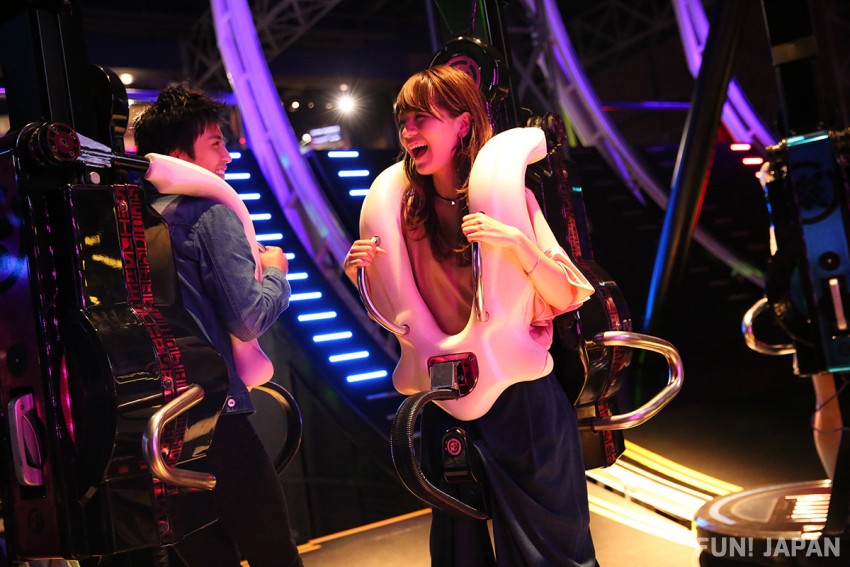 The first of its kind in the entire world! This ride allows you to control the attraction through the use of music similar to a rhythm game, there is also "Halfpipe Tokyo" which is an extreme sport makes use of light and sound to give a dynamic performance where you must compete by making full use of the rotation of the attraction, there are also various cutting edge VR attractions, surely something for everyone!
Attack on Titan THE ATTRACTION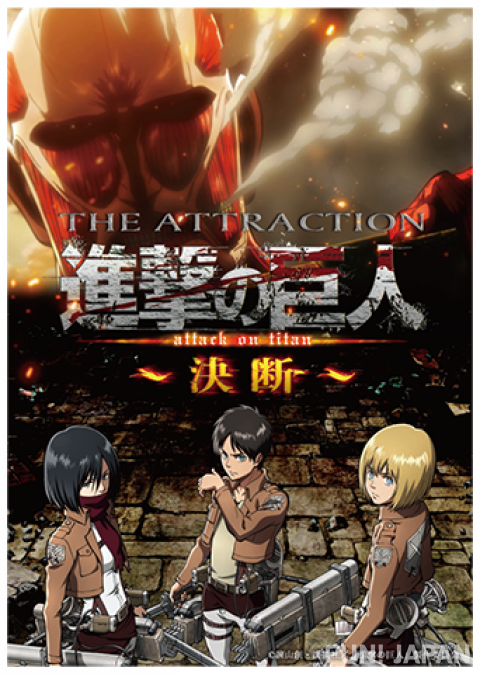 A walk-through attraction where the world of "Attack on Titan" can be experienced! It has an overwhelming and immersive feeling through the use of sound, lighting, and special effects making you feel as if you've actually entered the world of "Attack on Titan"! In addition, the story that unfolds here changes depending on the choices of the player, meaning you can play through it multiple times and see something new every time!
JOYPOLI_SUGOROKU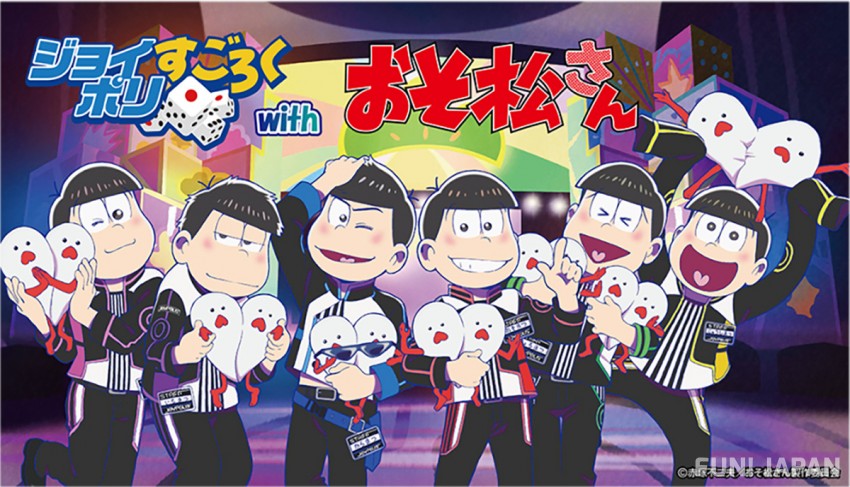 A TV Anime that was created to celebrate the 80th birthday of Fujio Akatsuka "Osomatsusan" (おそ松さん). In this attraction, you can experience the world of TOKYO JOYPOLIS alongside the siblings from the anime!
Sonic Athletics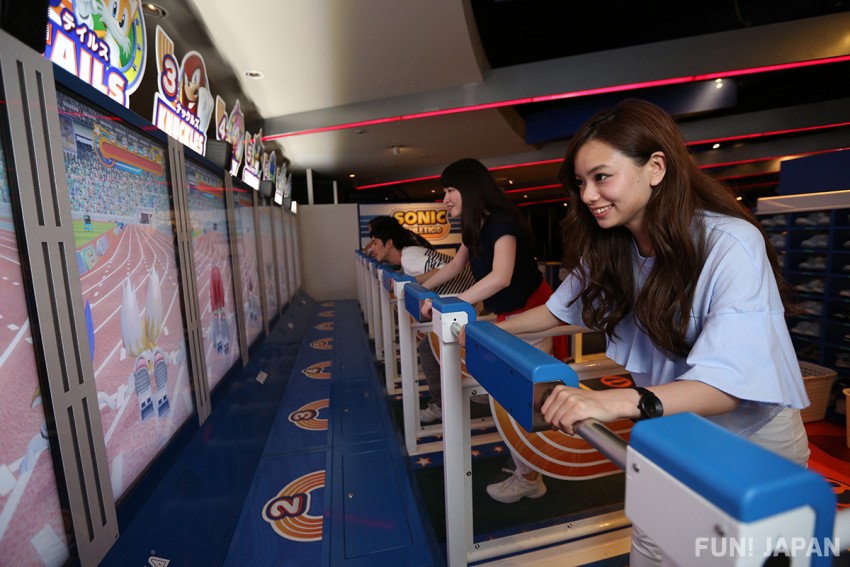 Challenge track and field athletics together with Sonic and his friends! Run with all your strength and you just maybe might set a new world record! This can be played with up to 8 people, so you can enjoy challenging friends and family!
TRANSFORMERS HUMAN-ALLIANCE SPECIAL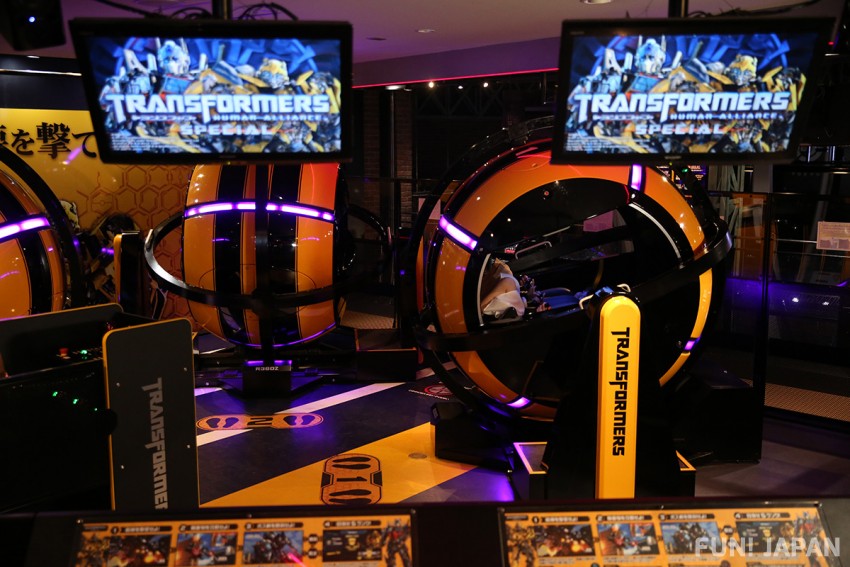 Enter into the world of "Transformers"! This is a fun and unique attraction where the popular movie characters "Bumblebee", "Optimus Prime", and even "Megatron" make an appearance. Fight the evil Decepticons using the controller which slides back and forth, left to right, and spins 360 degrees! You'll get the feeling you've become the main character in the next transformers movie!
Space Interaction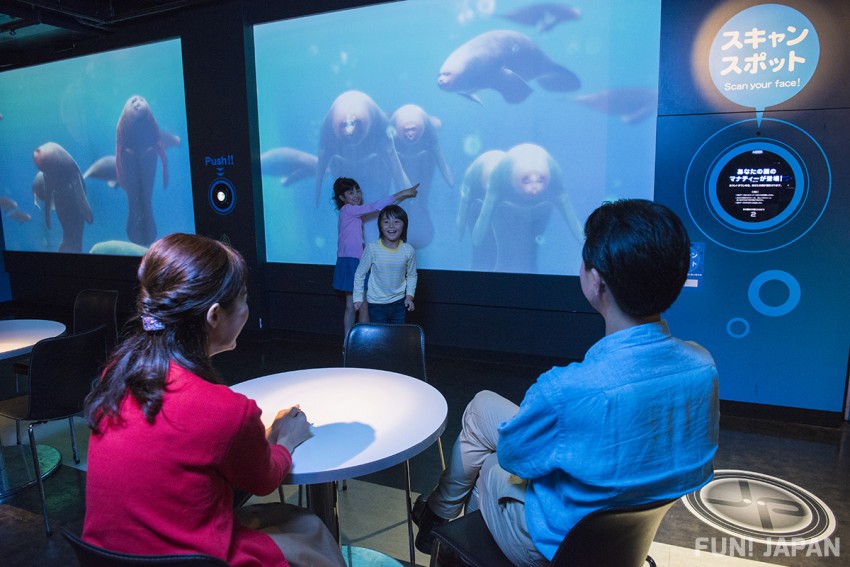 There are 10 different unique and interesting experiences available within this space. The icons within the screen fly out into the real world, and you somehow enter into the screen's world yourself! It's a combination of real and CG creating a "DigitaReal" experience.
Mermaid Aquarium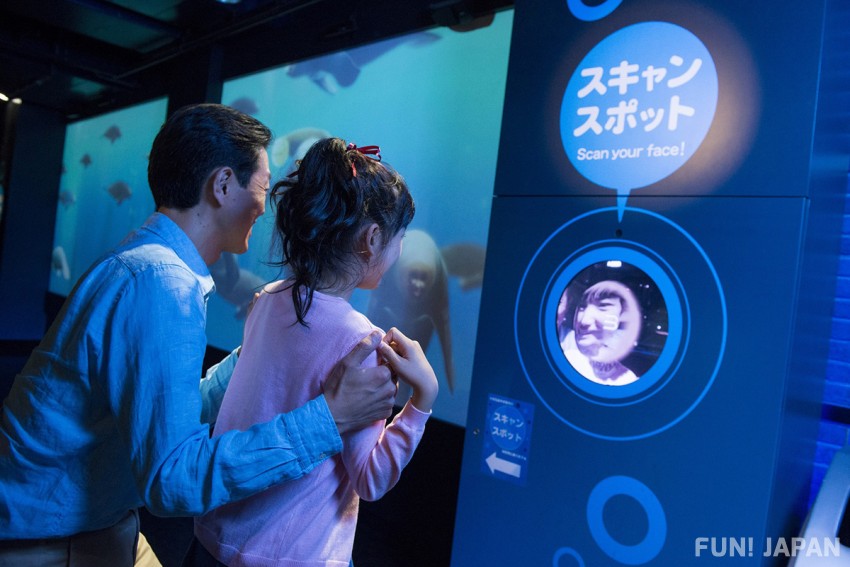 You can create a manatee that has your own face and swims through the water. You can give it treats, and feel like you're the manatee's keeper. It's also a game where the manatee can change depending on which foods and treats you give it!
Food & Drink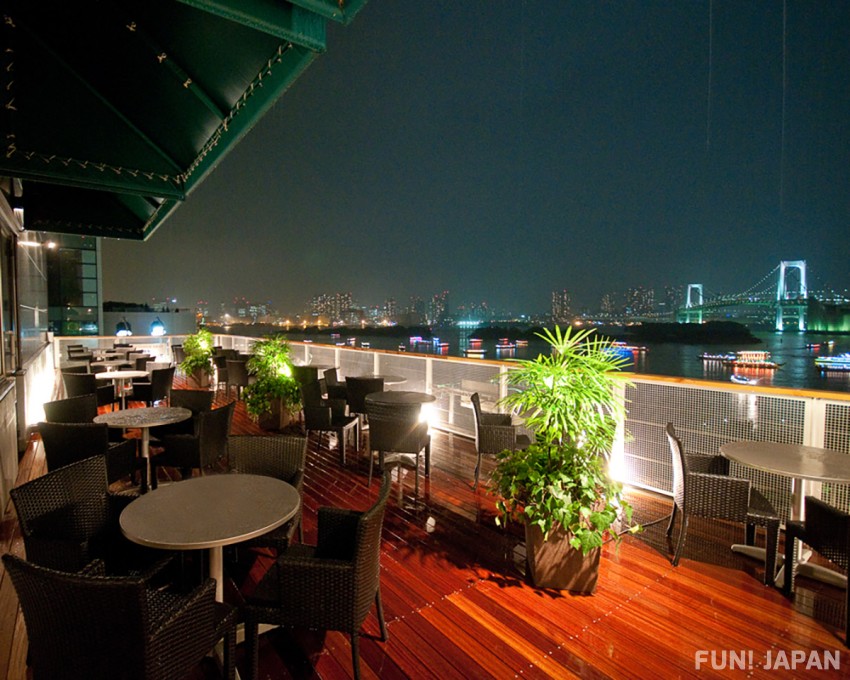 "D-Lounge" is a restaurant area that makes use of digital techniques and technology to provide an amazing eating experience, you can also visit "Frame cafe" where you can look out onto Tokyo whilst eating your food. We recommend coming here for a break after tiring yourself out on all of the amazing attractions.

JP STORE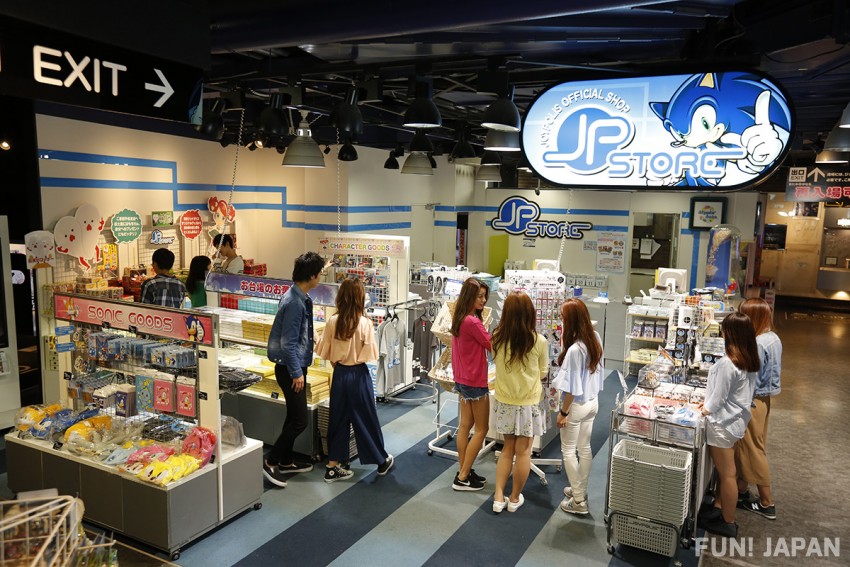 At JP STORE you can buy Tokyo Joypolis' original products, as well as products from some of the attractions such as Sega's Sonic! There are many popular products here that can only be purchased at the JP STORE!

Tokyo Joypolis' Business Hours, Entrance Fee, and Access
Address: 1-6-1 Daiba, Minato-ku, Tokyo.
Access: 

Via Yurikamome Line: approx. 2 mins walk from Odaiba Kaihin Kouen Station
Via Rinkai Line: approx. 5 mins walk from Tokyo Teleport Station

Business Hours: 

Weekdays: 10:00~20:00 (Final Entry 19:15)
Weekends & Holidays: 10:00~21:00 (Final Entry 20:15) 
※Subject to change.

Entrance Fee: 

Entrance Fee: 800 yen (Each attraction has its own separate fee)
Passport Ticket 

Admission & Rides included: 

4,500 yen (18 Years and over/1 adult) (Accurate as of October 2020)

Ticket Purchase: 

Web tickets available (Passport ticket, pre-purchase tickets, etc.)
Purchasable on the day, Night Passport Ticket Admission & Rides included 

(16:00~) available
※ Tokyo Joypolis is giving the highest priority to the strengthening of infectious disease prevention measures to ensure the safety and health of all our guests and staff. There are various measures put in place which MUST be followed to be allowed entry into the site. Please check the official homepage for further details.
[Survey] Traveling to Japan
Recommend