teamLab Borderless in Odaiba, Tokyo: A Group of Artworks that form One Borderless World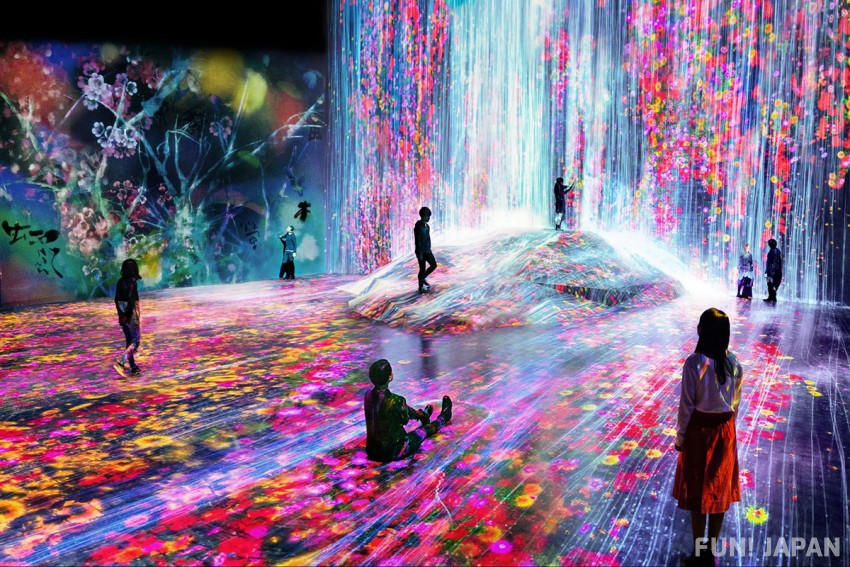 teamLab Borderless is a facility that contains a wide collection of artworks as well as what can only be said to be a museum with no map. All of these unique and interesting artwork exhibitions form a single, borderless world. These artworks interact with and influence other exhibitions, in what seems like a form of communication. Explore this amazing world and discover something new which you've never seen before.

What is teamLab?
teamLab is an international collaboration that began its activities in 2001. It was formed from various specialists such as artists, programmers, engineers, animators, architects, and more. 
Through the creation of this collective, they started to transcend the boundaries of science, technology, design, and art, and began offering solutions for these things.
teamlab Borderless Exhibits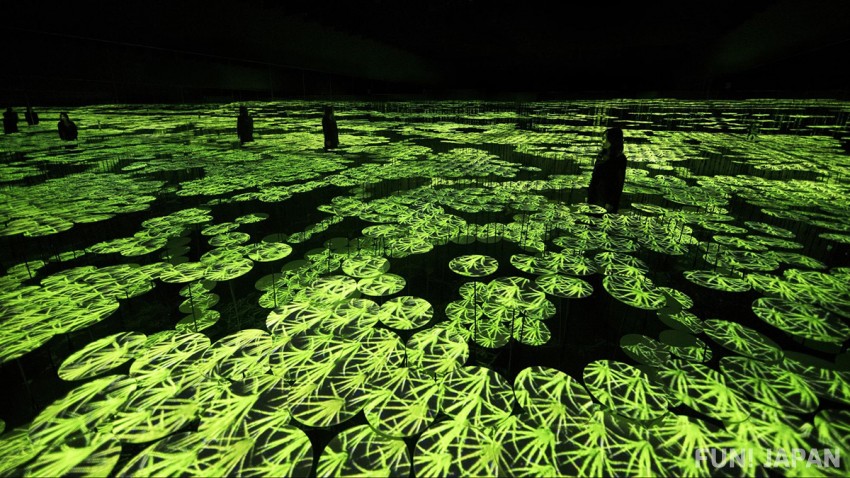 teamLab Borderless is a world created of 5 unique concepts. These are "Borderless World", "Athletics Forest", "Future Park", "Forest of Lamps", and "EN TEA HOUSE".

Borderless World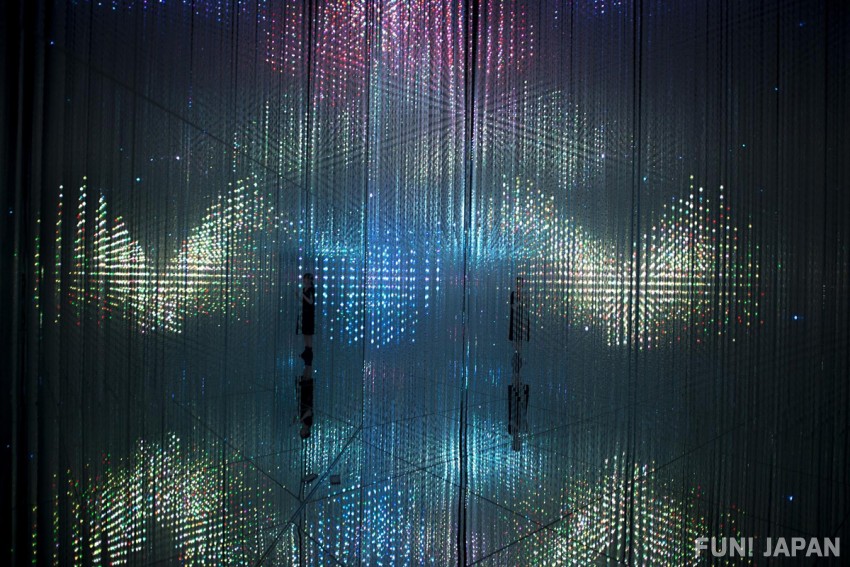 You are able to appreciate various uniquely-themed artworks that are generated in realtime by a computer program. Each and every one of these works is something that can only be seen a single time.

For example, "Crystal World" sees schools of fish and butterflies created using three-dimensional lights. The school of fish move like a singular lifeform in unison and the butterflies fly freely. You're sure to share your feeling of wonderment with others within this ever-changing world.
Athletics Forest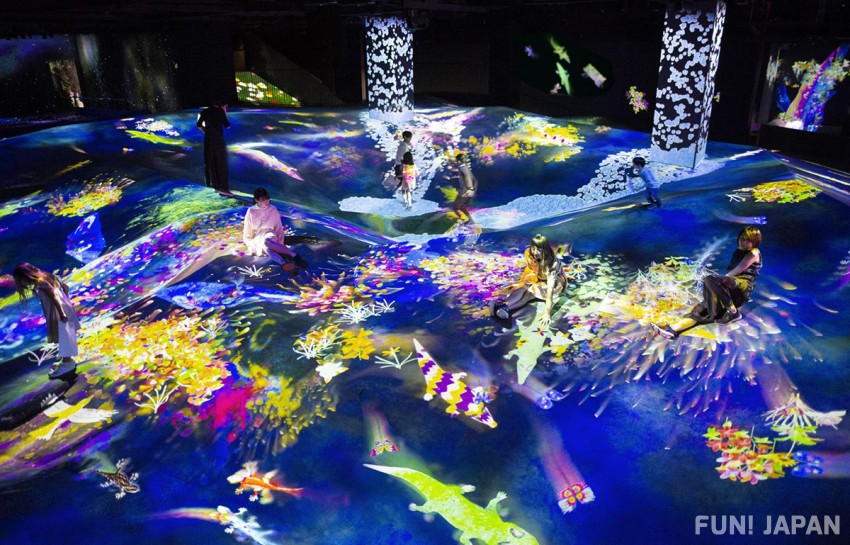 This is a zone that has mountains, valleys, space, and much more. Walk, jump, and climb through it freely with the various experiences available.

This zone will naturally increase your spatial awareness through your flying and jumping.
Future Park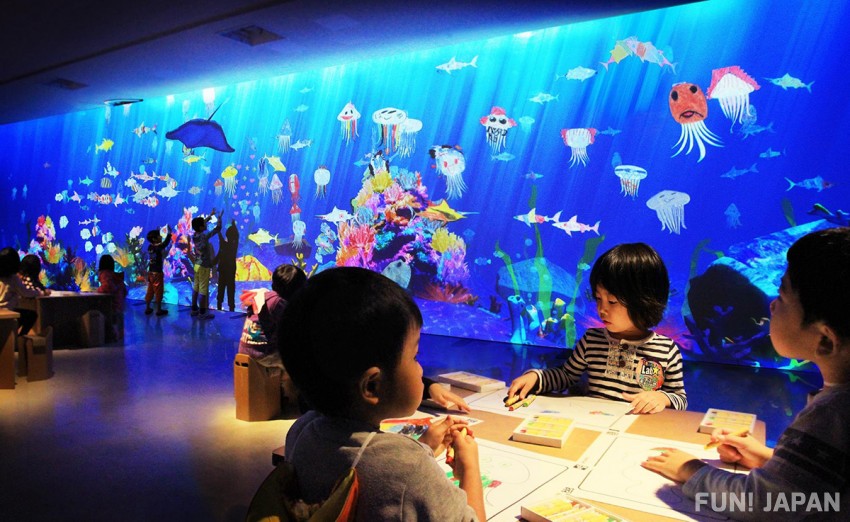 Let your drawings and imagination run free, play with the dwarves creating various works, and experience a brand new world made of ever-evolving new thoughts and experiences.

Through going down the slide you can enter a world of fruits. Thanks to your sliding, the fruits are able to mature further, an experience that makes you want to slide down again and again.
Forst of Lamps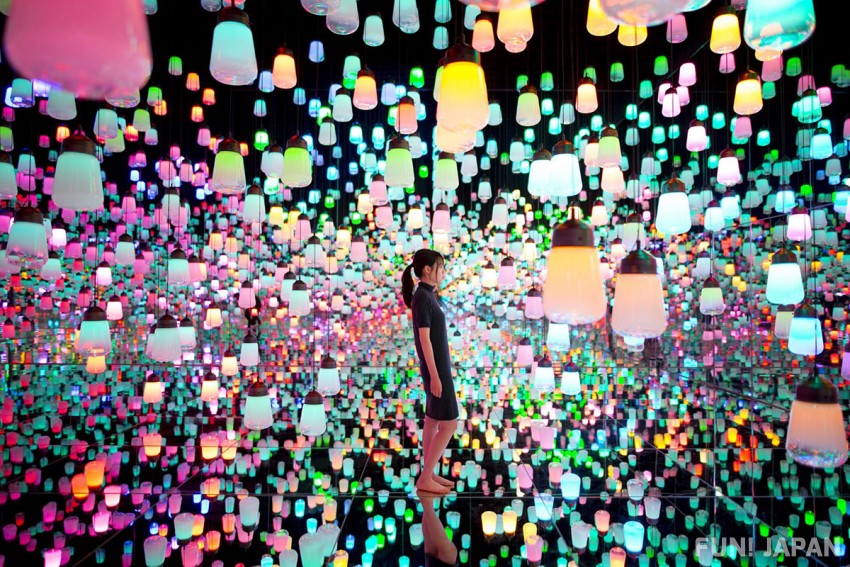 The endless lamps on the ceiling reflect on the floor beneath your feet, almost engulfing your entire body, a surely wondrous and mystical sight.

If you stop and stare, the lights in front of you and nearby glitter and glimmer. Each and every lamp, similar to a sequence, begins to light up one after another. The scene of the lamps lighting up one by one reminds you of miracles, creating a spectacular background.
EN TEA HOUSE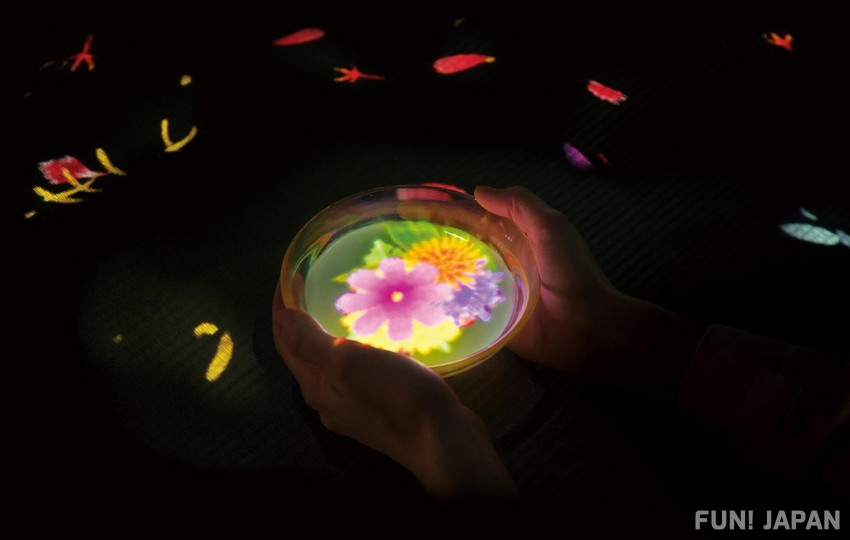 Tea and teacups, art interweaved, experience the "beauty of Japan" with these works.

We would especially love for you to take a visit to the cafe, order a drink (separate fee), and experience the tea in the bowl becoming an infinite world in which the flowers continue to bloom. Flowers will bloom in the teacup your drink arrives in.
Flowers bloom infinitely as long as there is tea.
teamLab Borderless Business Hours & Entrance Fee
teamLab Borderless's business hours are as follows:

Weekdays: 11:00 ~ 17:00
Weekends & Holidays: 10:00 ~ 18:00
*Please check the official homepage prior to visiting for any changes in business hours.
The last entry into the facility is 1 hour before closing. The facility is closed every Tuesday excepting holidays.
Entrance Fees are as follows:
Adult: 3,200 JPY
Middle-school Students and Below: 1,100 JPY
3 and below: Free
Furthermore, tickets are required to be purchased from the official website. (As of October 2020)
How to Get to teamLab Borderless
Using a train to get to teamLab Borderless is very easy. There are 2 stations which are very close, the first being "Tokyo Teleport Station" from the Rinkai Line. From Tokyo Teleport Station you need to enter into VenusFort and use the accessway on floor 2, it should take about 5 minutes to reach teamLab Borderless. The other is  "Aomi Station" Yurikamome line from which you should also use VenusFort and arrive in around 3 minutes.
Spot information
Name: MORI Building DIGITAL ART MUSEUM: EPSON teamLab Borderless
Address: Odaiba Palette Town 2F, 1-3-8 Aomi, Koto-ku, Tokyo
Access: 5-minute walk from Exit A of "Tokyo Teleport Station" Rinkai Line / 3-minute walk from the North Exit of "Aomi Station" Yurikamome Line
Wi-Fi: Available
Language: Exhibitions / Signs are displayed in Japanese, English, Chinese (simplified), and Korean
Homepage Supports 8 Different Languages
Ticket Purchase: Online
Credit cards: VISA, Mastercard, JCB, AMEX
[Survey] Traveling to Japan
Recommend