UNKO MUSEUM TOKYO - A New Spot that Represents Japan's Cute Poop Culture?!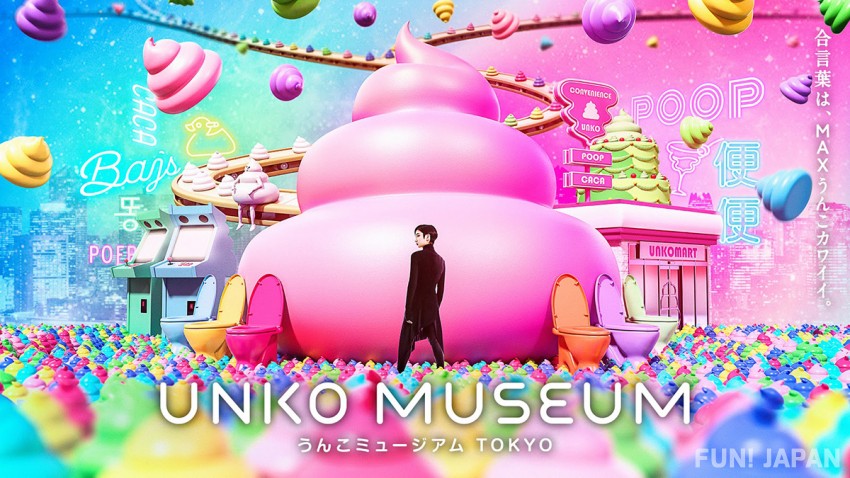 UNKO MUSEUM TOKYO, located in Tokyo's Odaiba is a new spot that is showing the world Japan's "MAX UNKO KAWAII" culture. It's a place that offers an experience for anyone of any nationality or age to see, touch, take pictures of, and play, with unko (poop).

About UNKO MUSEUM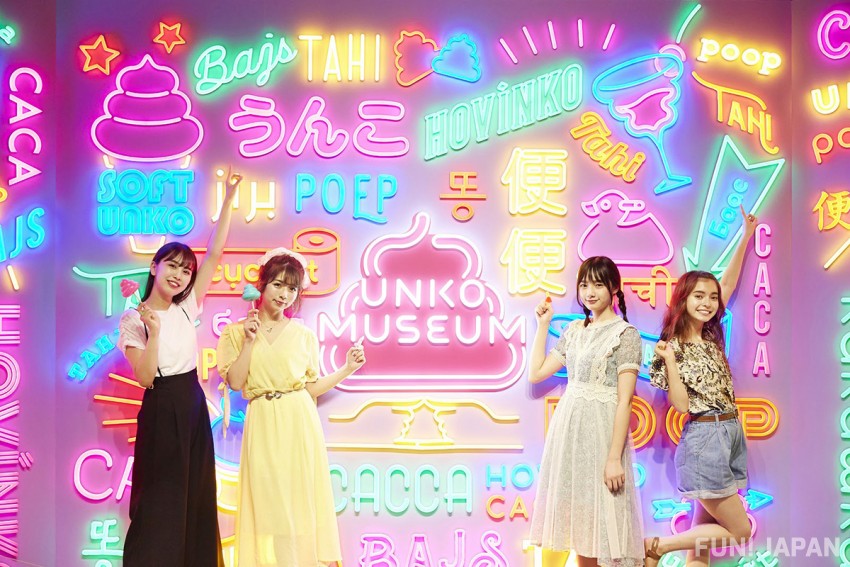 UNKO MUSEUM TOKYO is an entertainment space that uses cutting edge technology to deliver a unique "poop" experience. Opened in August of 2019 in Tokyo, Odaiba, It is the successor of "UNKO MUSEUM YOKOHAMA (currently closed)", which, regardless of being limited-time, saw over 100,000 visitors in just 2 and a half months.
Things to See & Do at UNKO MUSEUM TOKYO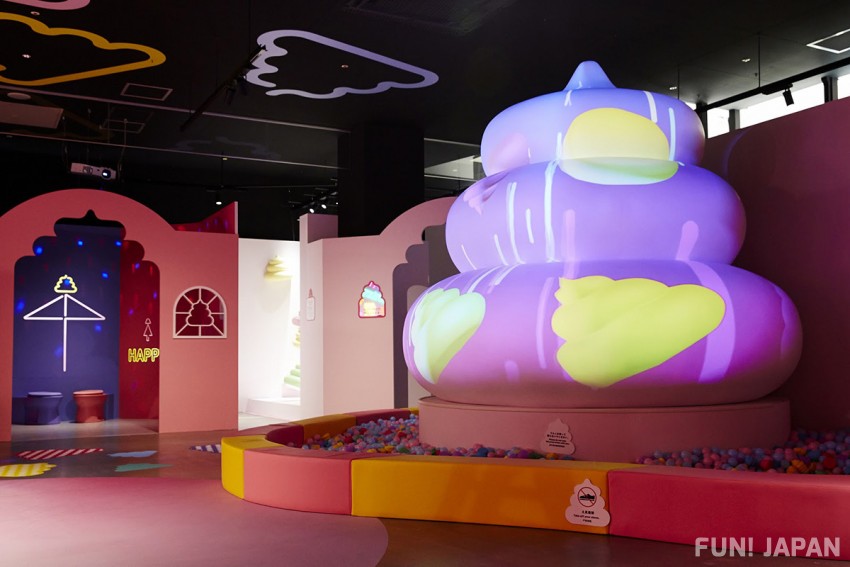 "UNKO MUSEUM TOKYO" is a "Large Area" which has 4 unique areas, one that has giant objects as well as small objects including even a "poocano" which explodes with poop, the "UNSTAGENIC AREA" which has lots of shiny and cute poop, the "UNTELLIGENCE AREA" where you can learn about all the poopy facts from around the world, and the "UNTERACTIVE AREA" where you can play lots of poop-related games.

UNSTAGENIC AREA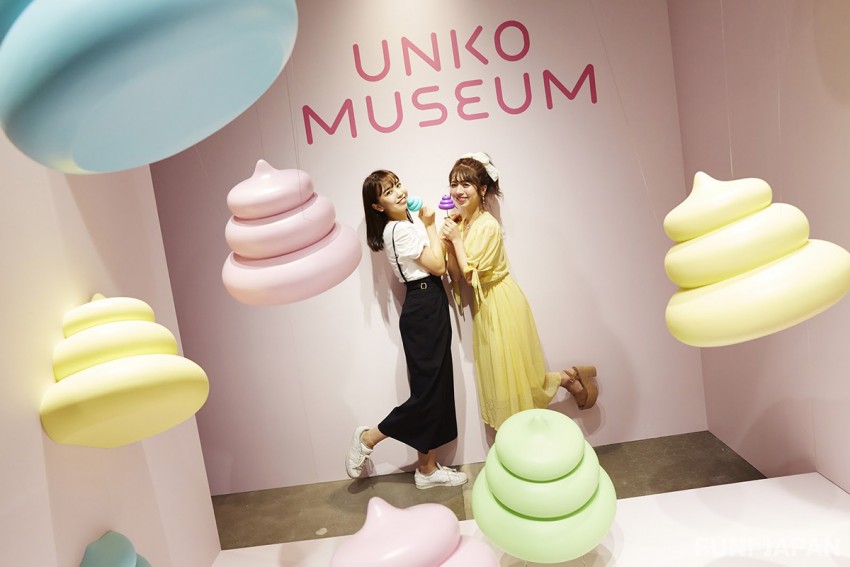 This photogenic area will surely fill the hearts of people looking for something above-standard for their social media accounts. With various different types of flying, surreal, and colorful poop, you can take lots of different pictures!
UNTERACTIVE AREA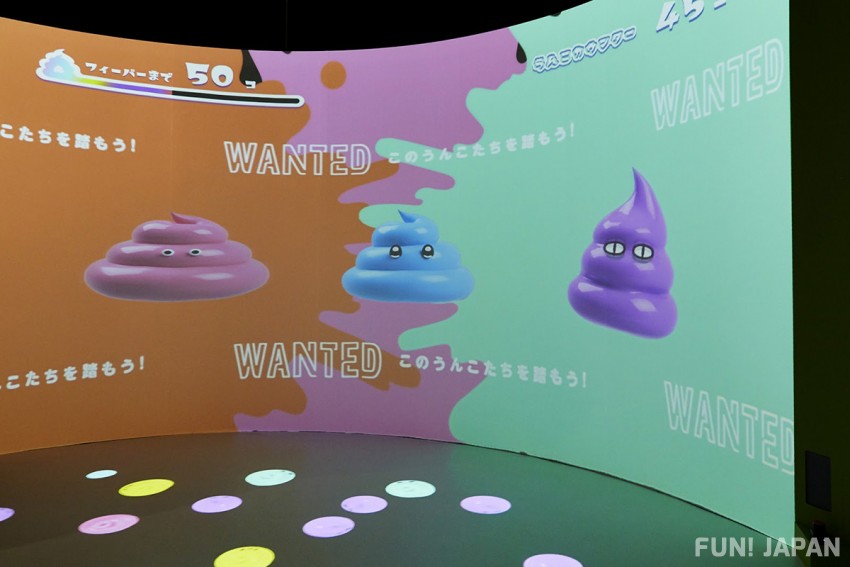 Games where you need to step on poop that's projected onto the ground, retro crappy arcade games, and more, fun for all the family! 
UNTELLIGENCE AREA
This academic area is sure to stimulate your inquisitiveness. Check out some celebrity-drawn poop, draw your own poop, and take a look at some poop-related items from around the world.
UNKO FACTORY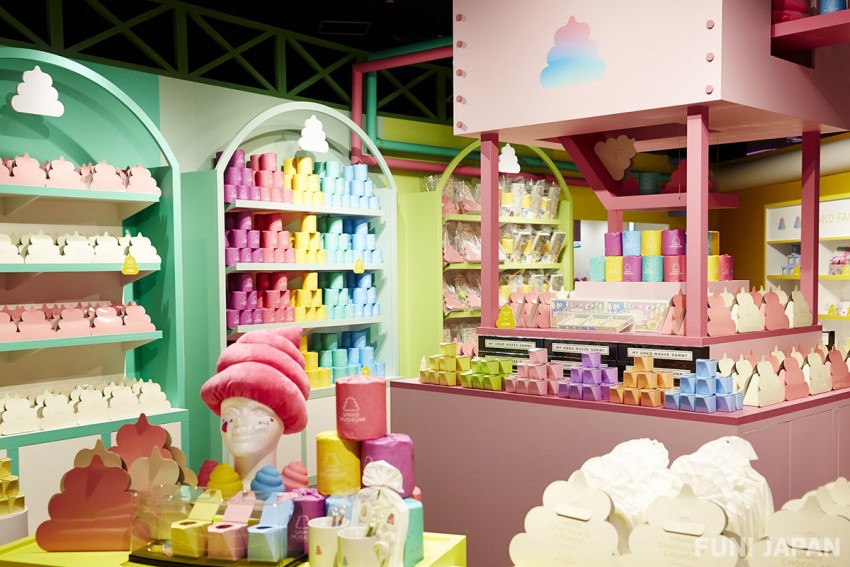 A factory that's making the poopy things you find and see inside of the poop museum day and night. You can buy some limited-edition poop-related things here to commemorate your visit!

CRAPPY ARCADE
Drive poop, fall in love with poop, dive into poop... These toxic crappy games will make you want to play them again and again! Getting a high score will be more satisfying than taking a big dump!

UNBERTO'S ROOM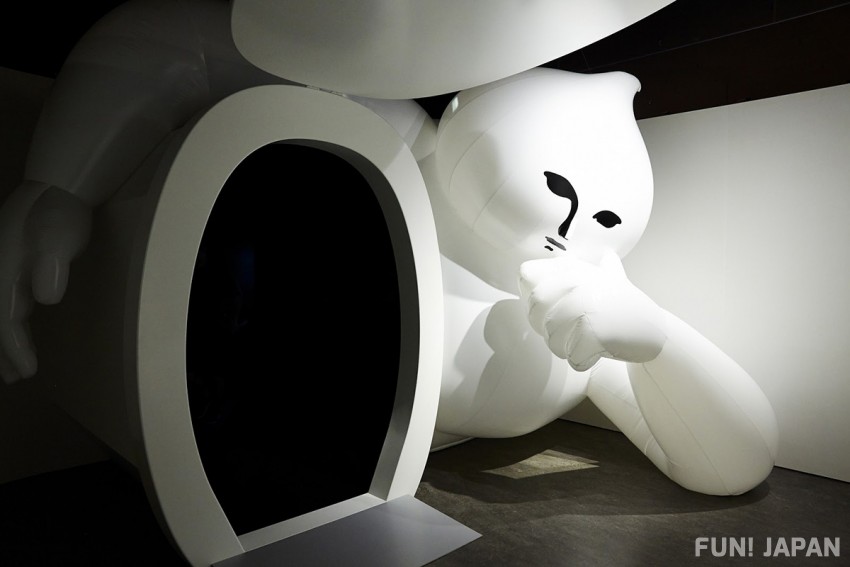 This "poop power spot" sees UNKO MUSEUM's guardian deity Unberto looming over the entrance into his domain. This mystical void of space connects to this doorway, and will greatly increase your luck.

UNKO MUSEUM'S Business Hours & Entrance Fee
UNKO MUSEUM's business hours are 11:00~20:00 (Holidays open from 10:00), last entry is at 19:00. Entrance is typically reservation-only with tickets and the prices are as follows: 

Adult: 1,600 yen
Elementary school students: 900 yen
Under Elementary school students: FREE
※Depending on the number of people that have made reservations, there may be tickets available for purchase. (Accurate as of October 2020)
UNKO MUSEUM Access
If you're heading to UNKO MUSEUM then you should use the Rinkai Line's Tokyo Teleport Station or Yurikamome Line's Daiba Station. It is a 3-minute walk from Tokyo Teleport Station and a 5-minute walk from Daiba Station.

Spot information
Name: UNKO MUSEUM TOKYO
Address: 2F DiverCity Tokyo Plaza, 1-1-10 Aomi, Koto-Ku, Tokyo
Access: 

3-minute walk from Rikai Line's Tokyo Teleport Station Exit B
5-minute walk from Yurikamome Line's Daiba Station

Wi-Fi: Yes
Language: English, Chinese(Traditional and Simplified)
Ticket Purchase: Reservation-based Ticket System(※Possibility of available tickets depending on vacancy)
Credit cards: VISA, Mastercard
[Survey] Traveling to Japan
Recommend