"SMALL WORLDS Miniature Museum", a popular spot near Odaiba, Tokyo, has been renovated! Introducing the facility + how to enjoy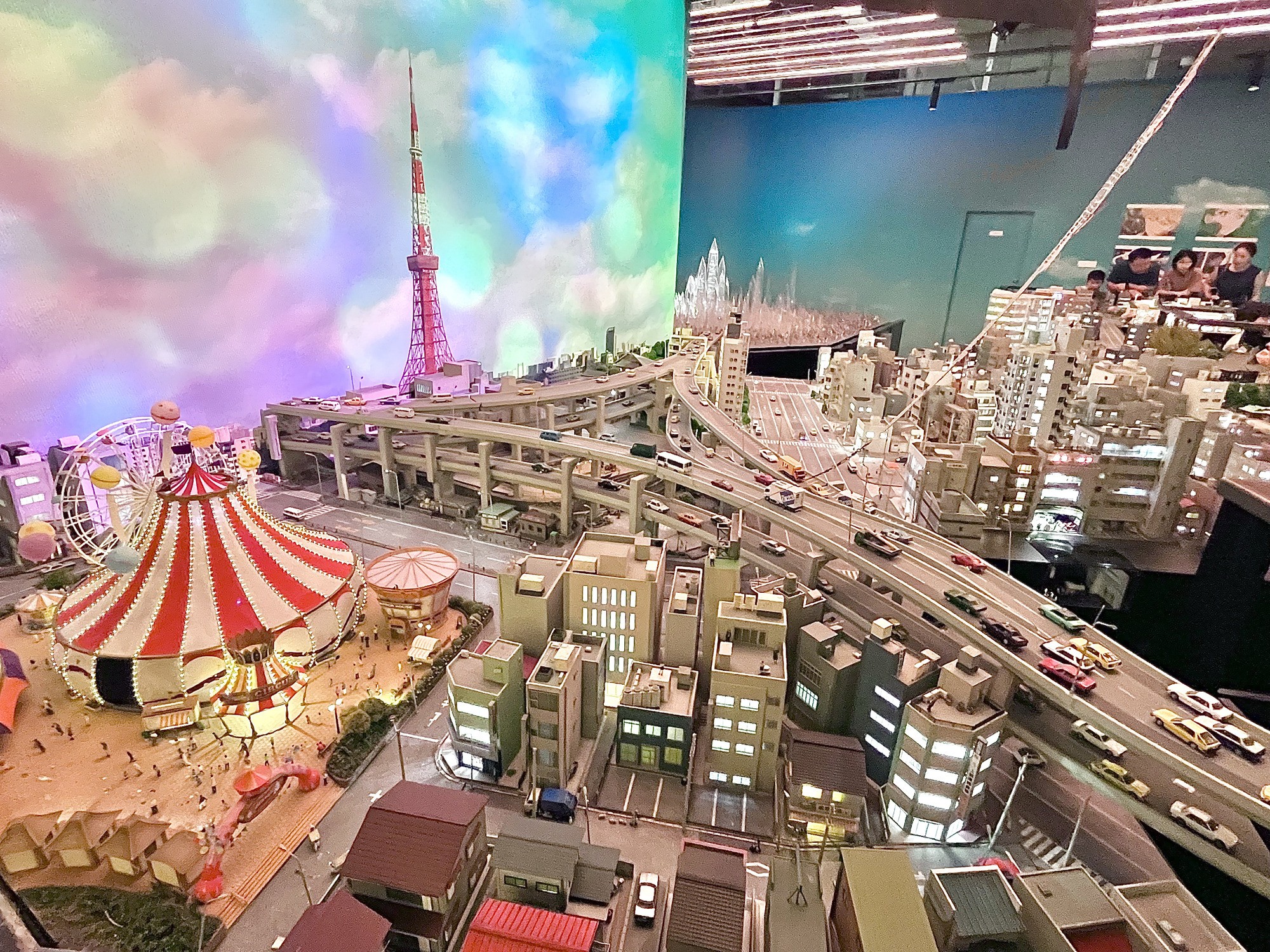 "SMALL WORLDS Miniature Museum", one of the largest in Asia, located in the Ariake area of Tokyo, opened as a new spot in 2020 and was renovated in March 2023. This time, the FUN! JAPAN editorial department will carry out a second on-site report in order to find out the points that have been upgraded and the popular "secret"! We will introduce the highlights and how to enjoy the charming "SMALL WORLDS Miniature Museum".

By the way, Ariake is also close to famous tourist spots such as Odaiba and Toyosu, so it's convenient to visit them when traveling to Tokyo.
Renovated parts in "SMALL WORLDS Miniature Museum"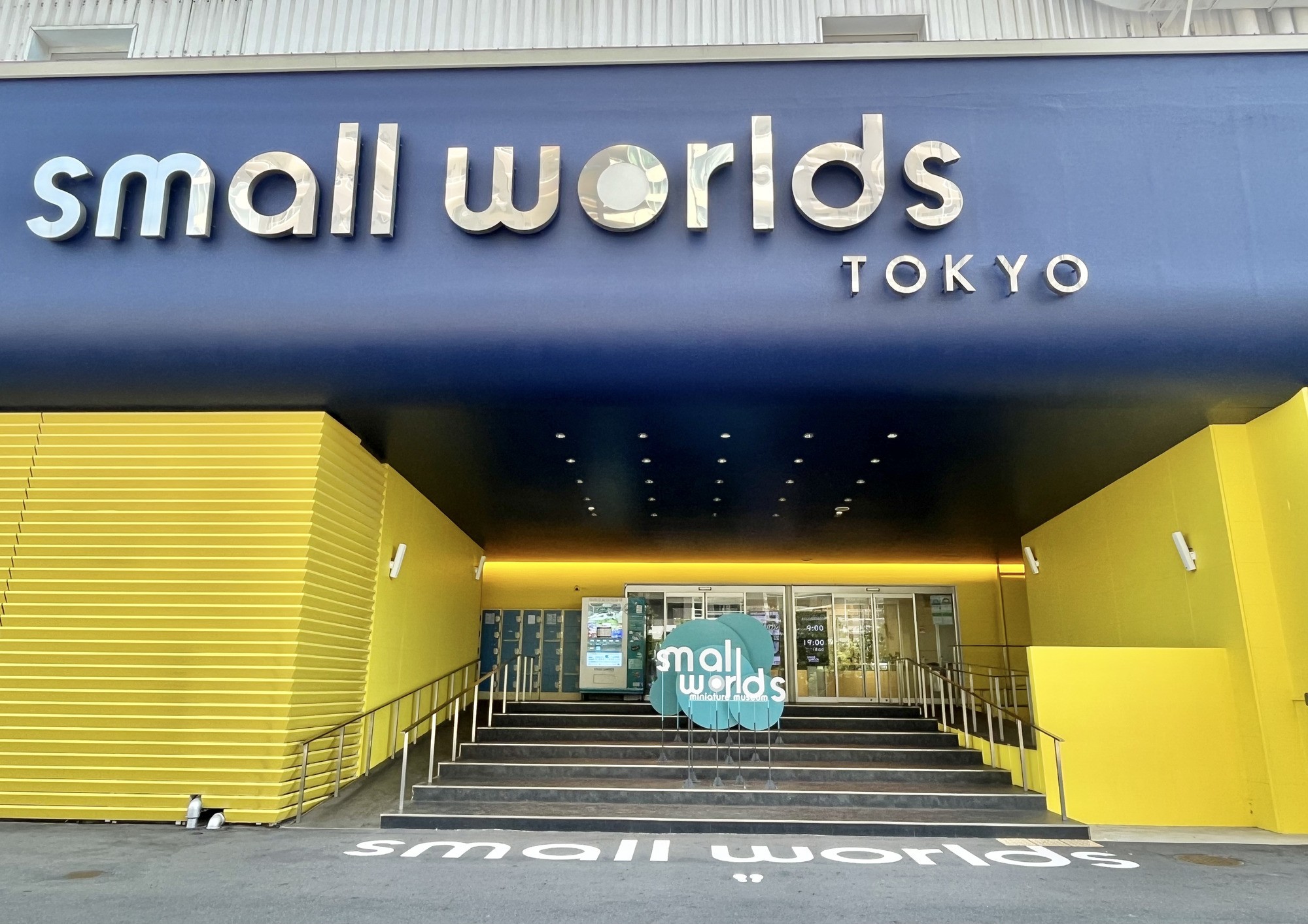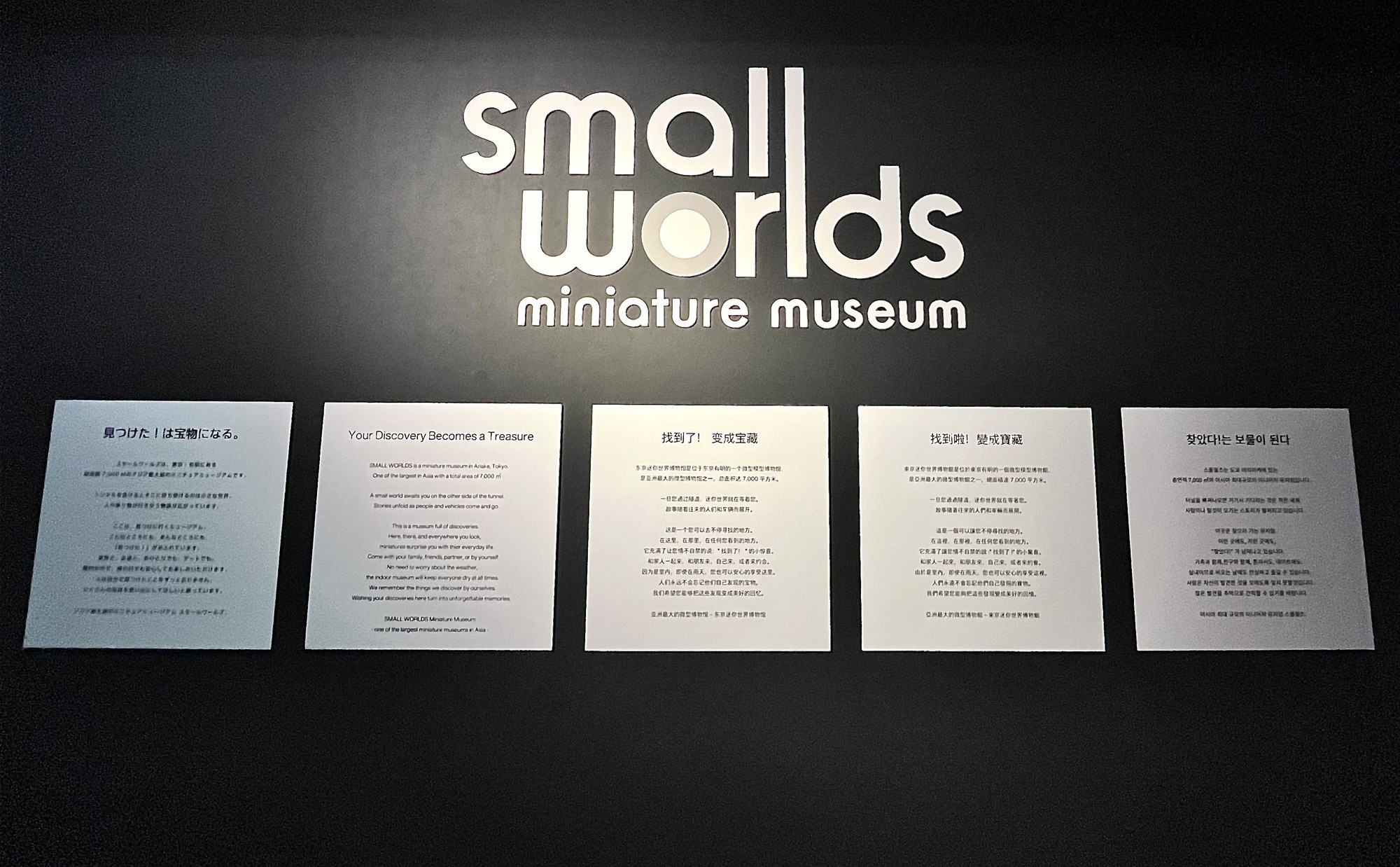 "SMALL WORLDS TOKYO" is a three-story building with a total area of 7,000 square meters that opened in 2020. Focusing on the joy of self-discovery and the joy of wanting to share, this facility has been further enhanced with the concept of "a museum where you go to find things" to create Asia's largest "SMALL WORLDS Miniature Museum".

This time, the FJ editorial department visited "SMALL WORLDS" for the first time in three years. We have experienced the following renewals at the Miniature Museum, which has become a facility based on black in order to make it easier to concentrate on miniature works

Miniatures are displayed in every detail throughout the museum, there are more devices that allow you to experience what you found, and the angle and distance from which you view the miniatures can be adjusted so that you can see them even closer.

You can enjoy a more realistic view of the miniature world with productions unique to an indoor museum, such as projections with improved quality using CG technology, narration by Japanese voice actors, and sound recorded on site.
Three ways to enjoy the miniature world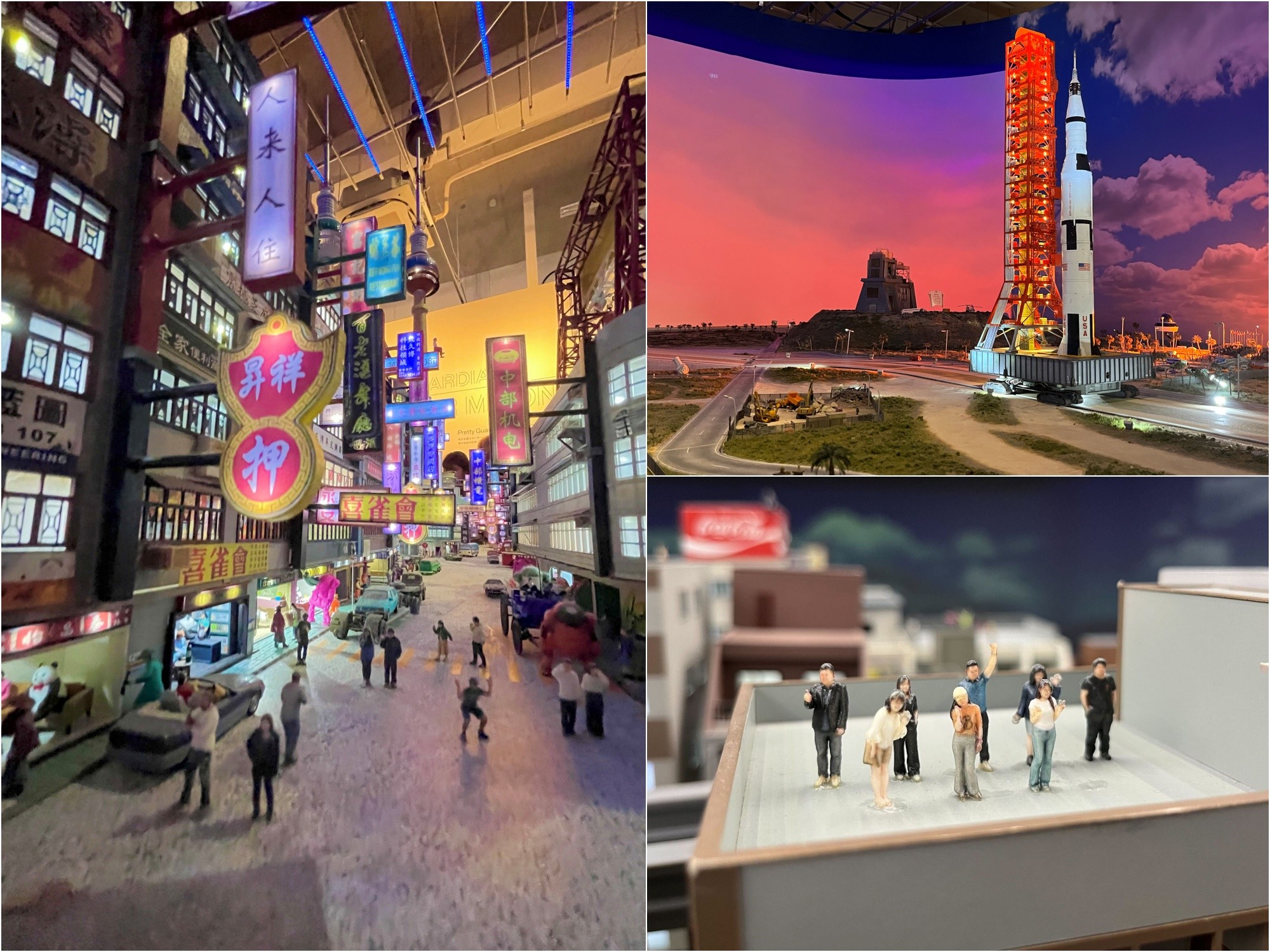 There are many discoveries waiting to be made among the miniatures placed throughout the museum. There are many ways to enjoy it, such as having fun watching it with someone you're going there with, or engrossed in taking photos.

Discover!

At the SMALL WORLDS exhibit, miniature people and animals are hidden in various places, and you can enjoy discovering them. In addition, the lighting in each area changes depending on the morning, noon, and night "scenes" using video and sound, allowing you to see different scenes and atmospheres in one place.

It would be interesting to imagine a "story" that includes not only the buildings in the miniature world, but also the miniature people by zooming in.
Take pictures and share!

By taking pictures of miniatures from various angles, you can take photos and videos that make you feel as if you have jumped into that world. You can create your own unique "work"! Let's share your Instagram-worthy photos and videos on social media.

Experience and enjoy!

There are also tricks such as a "moving miniature world" and "try pressing a button" type of exhibitions that combine cutting-edge technology, so adults and children can enjoy not only watching miniatures but also experiencing them. In addition, you can enjoy hands-on play such as making your own 3D figure, workshops for making miniatures, and events to search for hidden miniatures according to themes.

It takes about 2 hours to go around the entire exhibition, and 4 to 5 hours is recommended for those who like miniatures who want to take a closer look or take pictures.
Welcome to the world of "SMALL WORLDS Miniature Museum"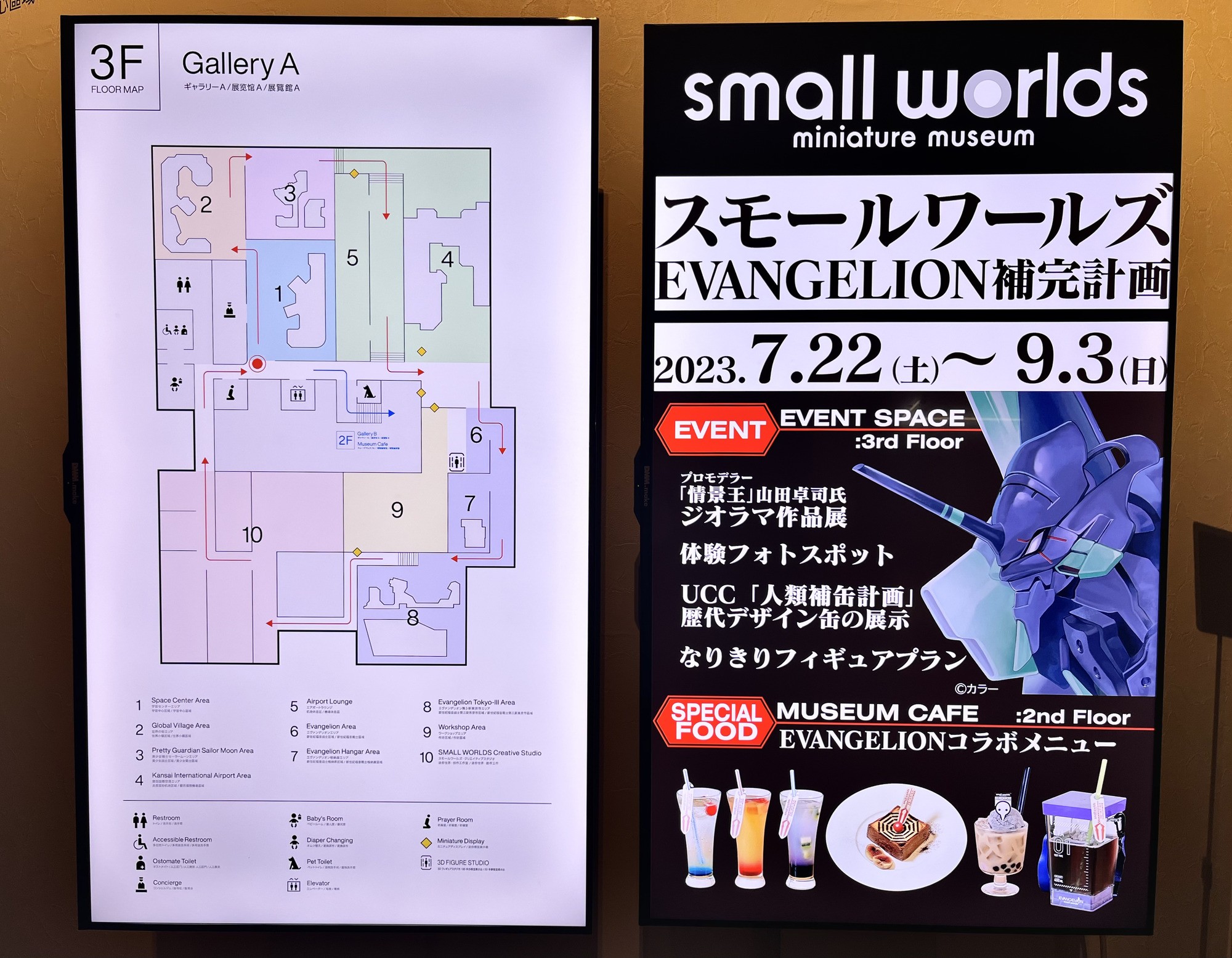 The museum consists of three floors: the first floor is the ticket office and museum shop, the second floor is the museum cafe where you can enjoy food and "Gallery B", and the third floor is the main floor "Gallery A" where you can enjoy various miniature worlds. You can enjoy miniatures of 8 areas with different themes.


In addition, there are events held for a limited time and exhibits of miniatures made by miniature professionals, so no matter how many times you visit, you'll never get bored!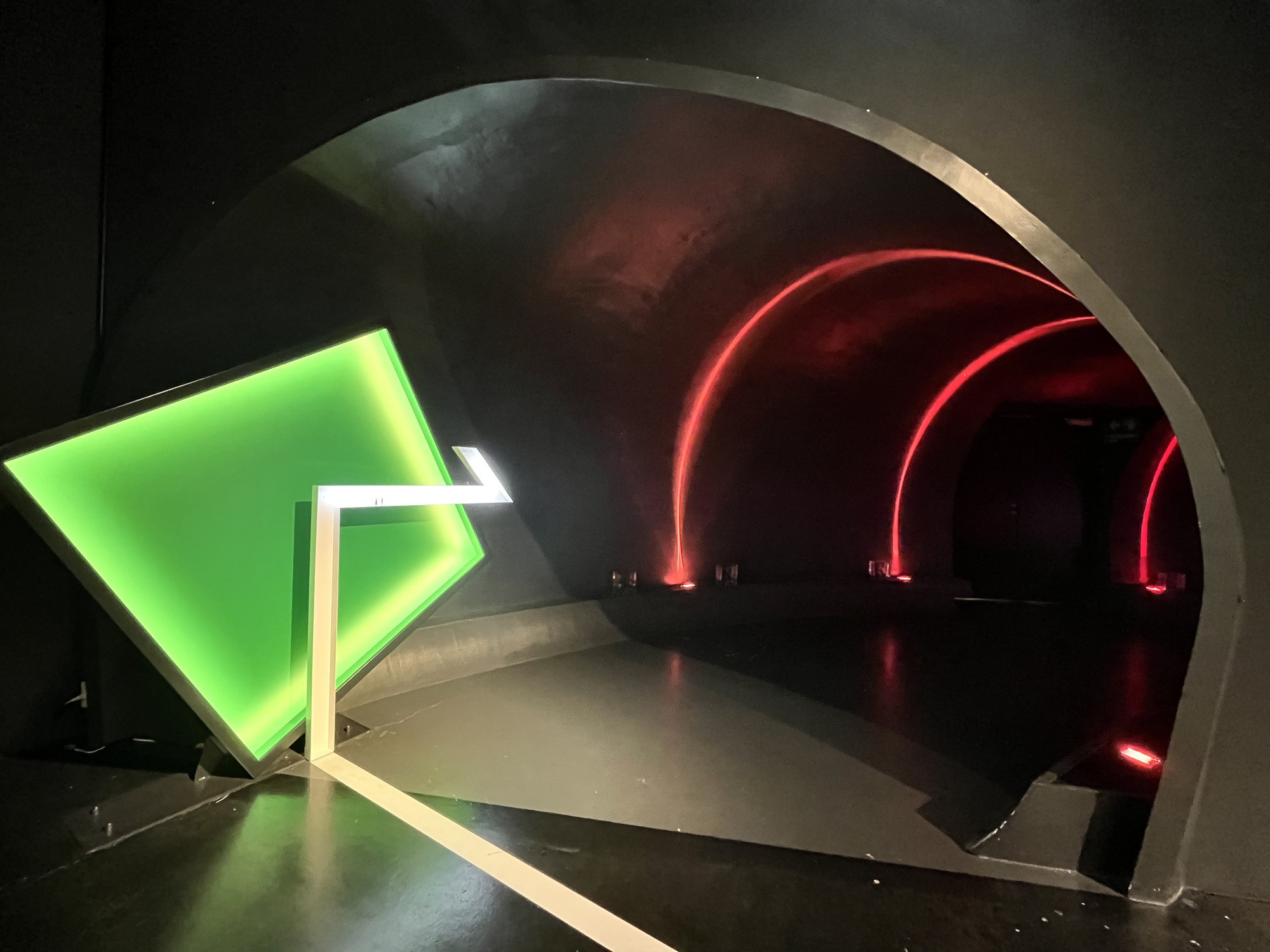 Now, let's start our trip to the miniature world through the Gulliver Tunnel on the 1st floor, which looks like going from the real world to the miniature world at the scale of 1/80 of the real thing, and then start from the 3rd floor "Gallery A"!

You can see the impressive rocket launch! "Space Center" area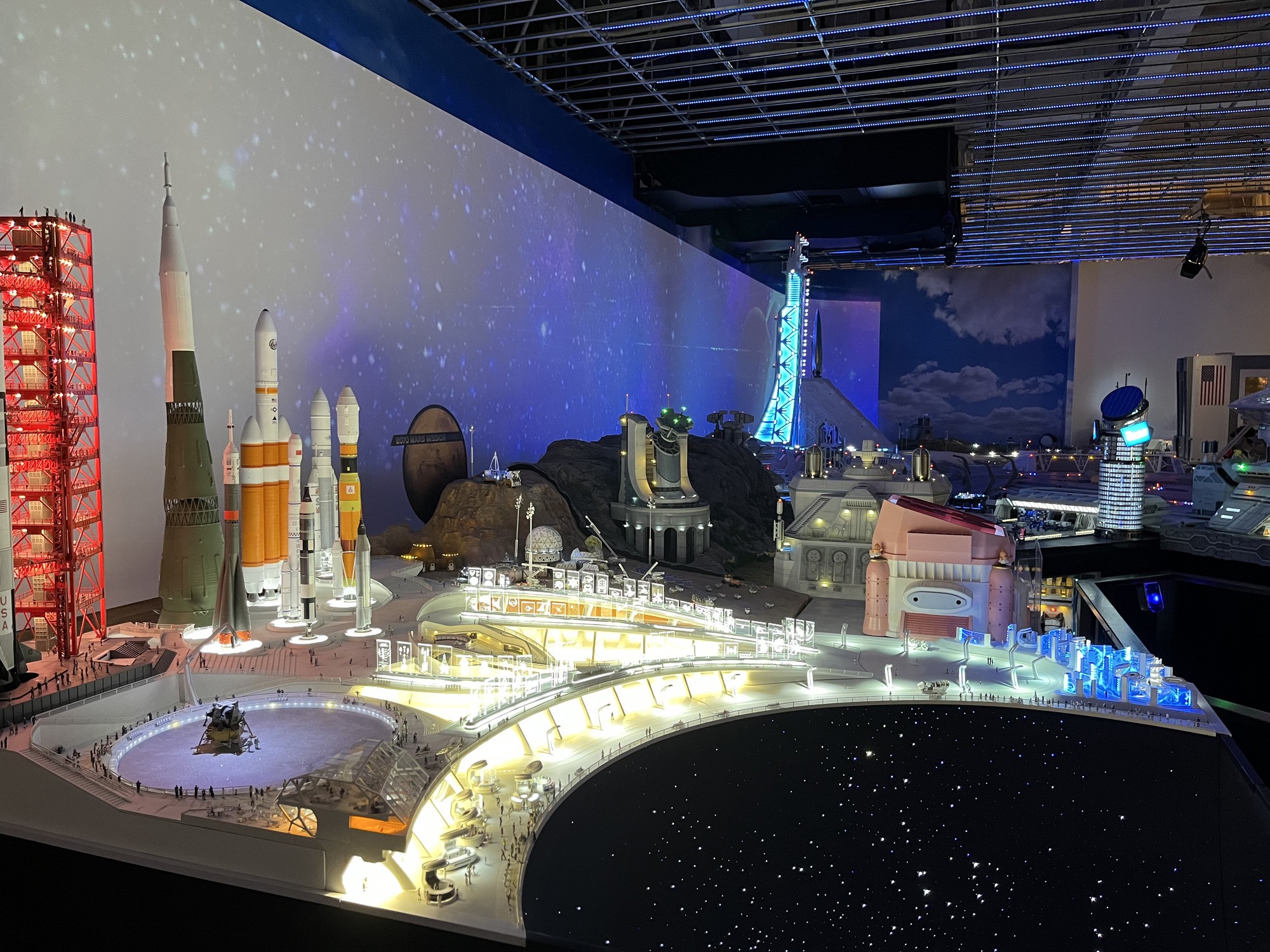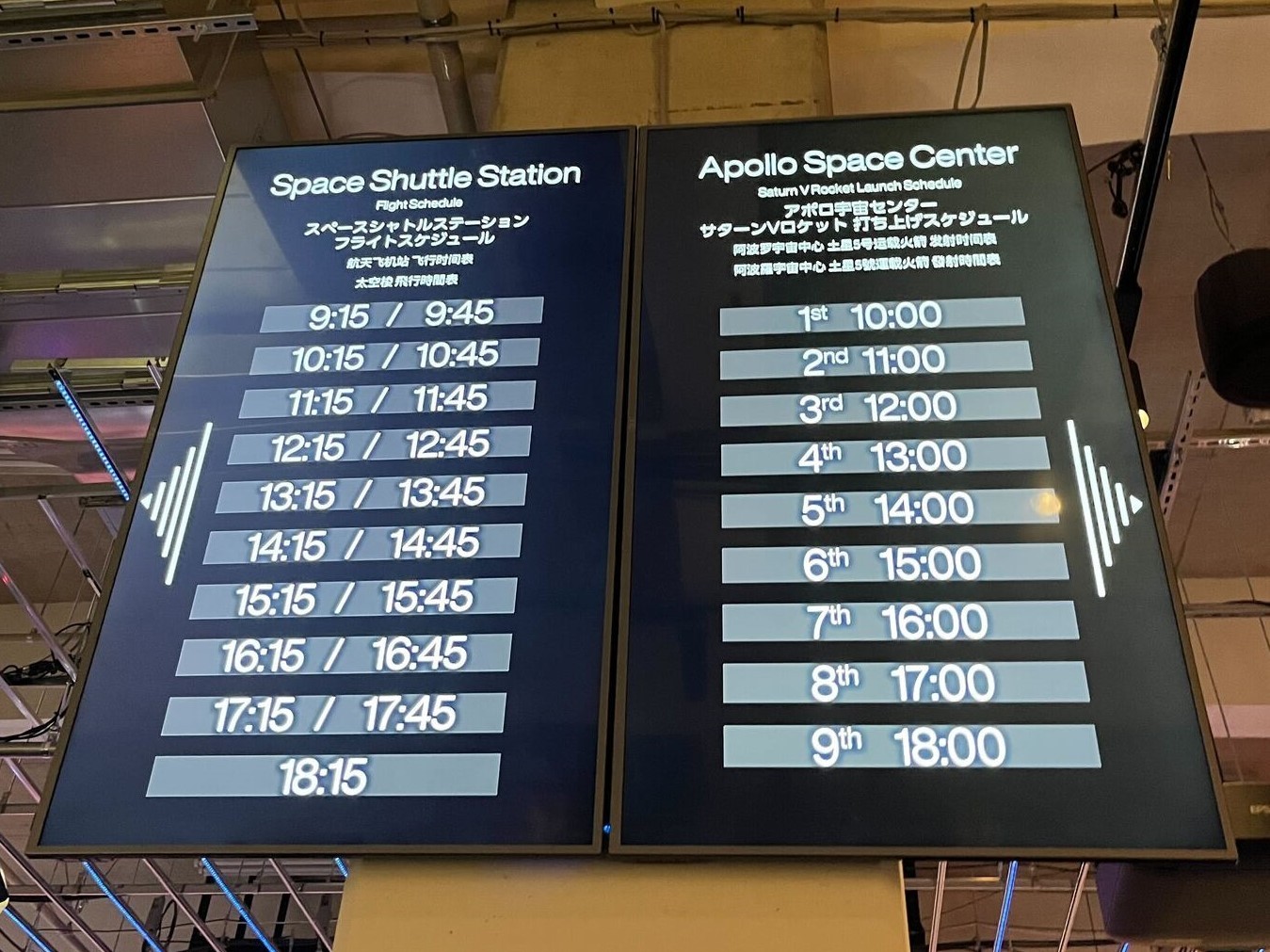 When you enter the main floor on the 3rd floor, what appears in front of you is an area where two space centers exist in the same area: one from the 1960s Apollo program era and one from the future. What you shouldn't miss is the launch of the Saturn Rocket V in the 1960s area and the Shuttle in the future area! From the launch preparations to the smoke and ground tremors that occur during launch, you can enjoy a realistic reproduction. In addition, there are many highlights such as the control tower, rockets and satellites from each era, and the future space airport!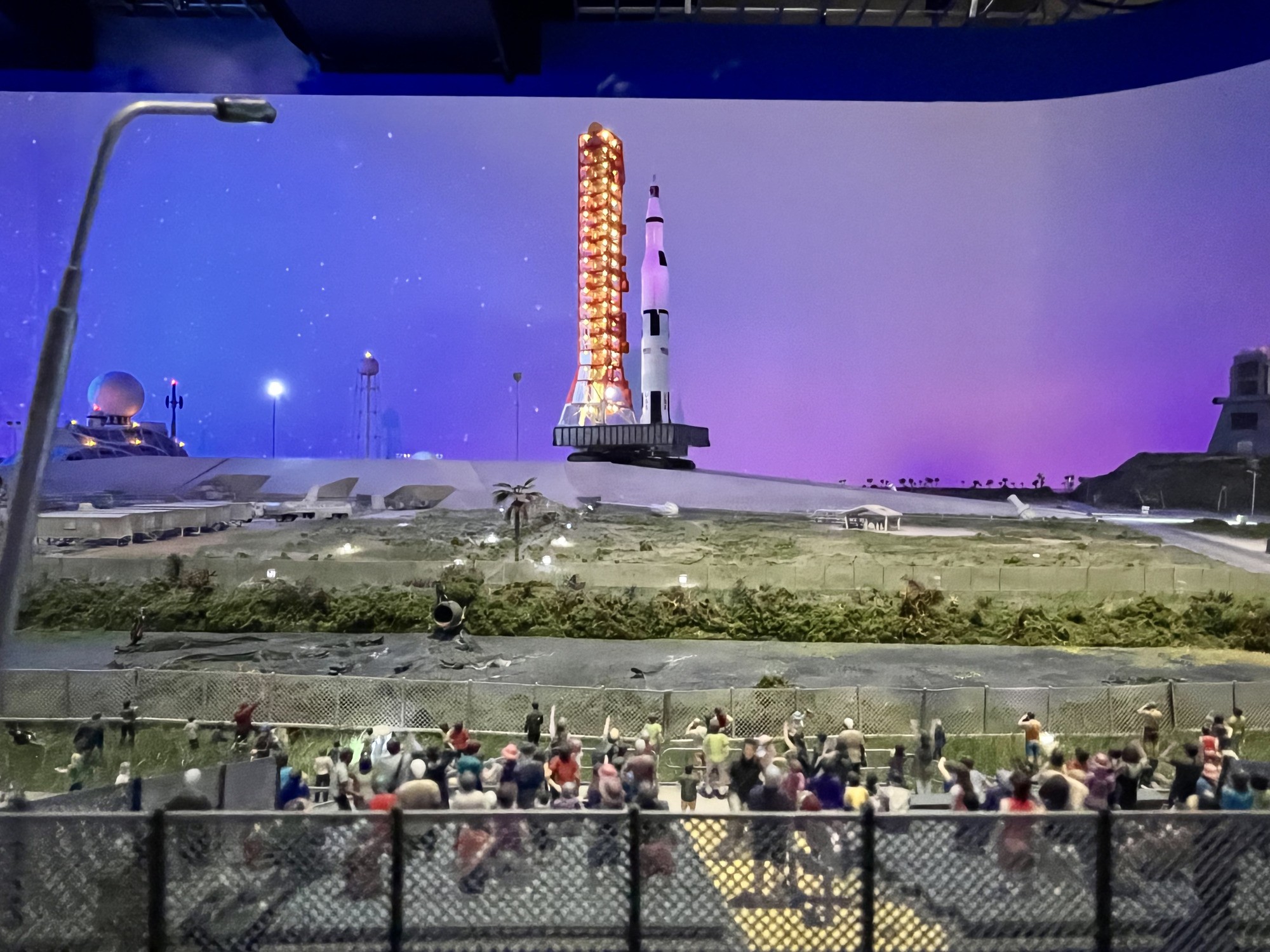 You can also add people in the bleachers watching the rocket launch and take playful photos with them as an accent of your shot.
Real and fantasy "Global Village" area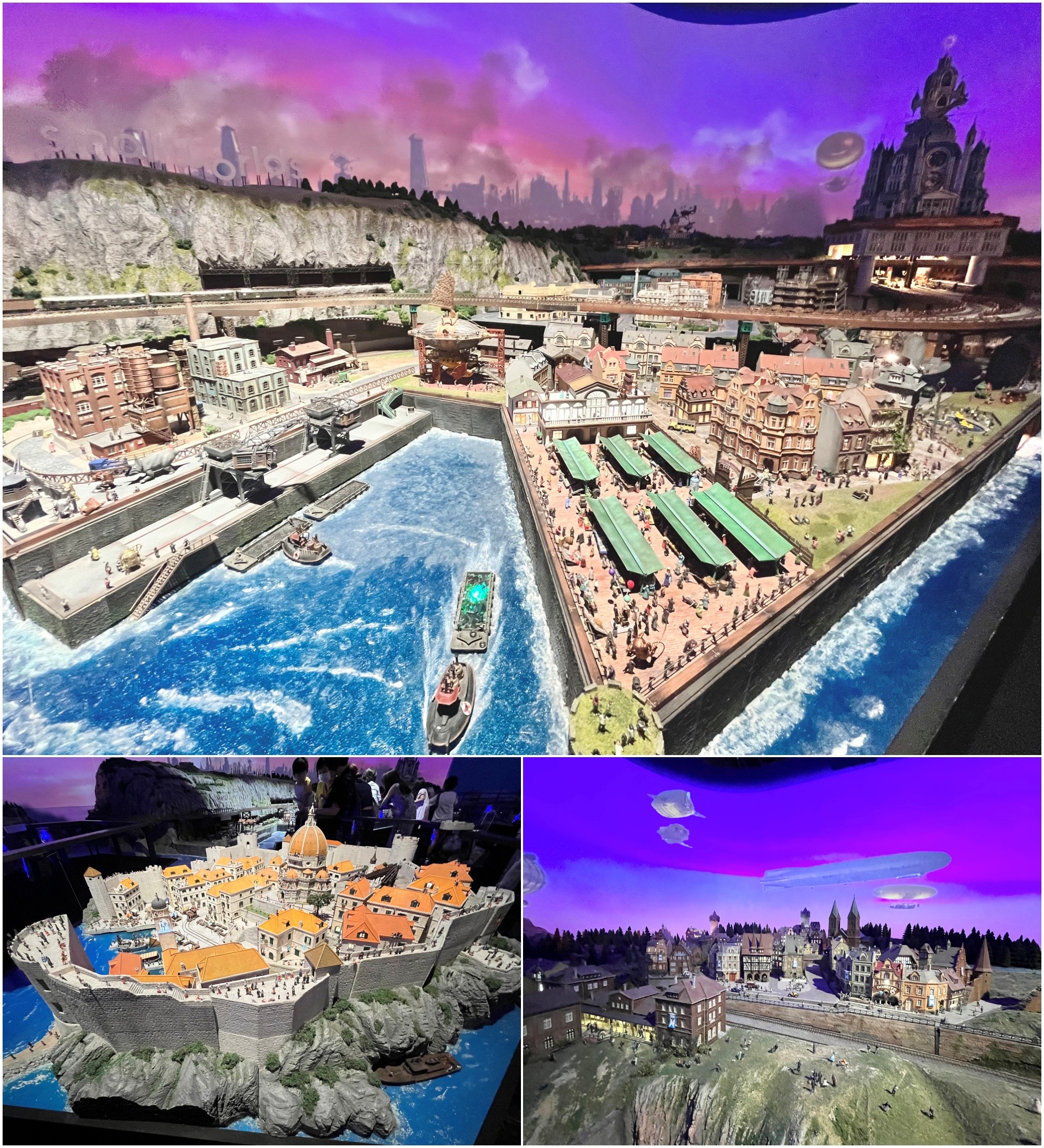 If you want to experience the feeling of traveling in an imaginary world where reality and fantasy are fused together in Asia and Europe, please visit the "Global Village" area, which has Swiss-style town, German-style town and etc. Among them, there is a town where dragons and other fantastical creatures live, and the buildings and other buildings are elaborately crafted down to the last detail.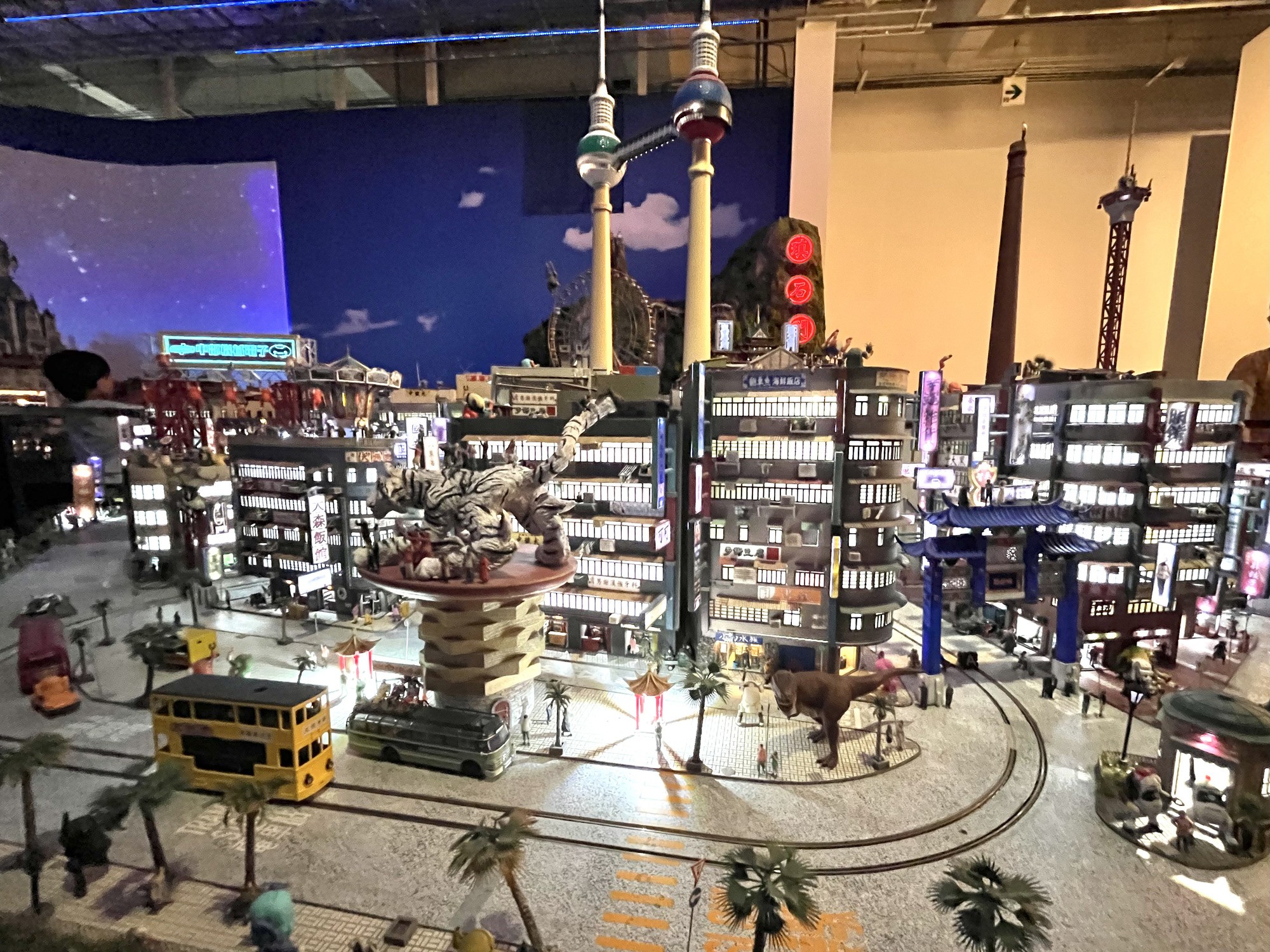 In addition, the cityscape is a mix of Hong Kong and Shanghai, and neon lights shine when the sun goes down. You can also move bicycles and dragons by pressing buttons placed throughout, so be sure to check out what kind of tricks they have! Let's experience them all for yourself!

Let's find the characters! "Pretty Guardian Sailor Moon" area
This is an area where you can see the streets of Azabu-Juban in the 1990s, the setting in Sailor Moon story, and the future capital of the 30th century, Crystal Tokyo. A must-see area for fans, where you can enjoy the world view of "Pretty Guardian Sailor Moon"! Furthermore, this is the only Sailor Moon's official diorama in the world!


One of the fun things to do is to look for the characters that appear in Sailor Moon in the city!
"Kansai International Airport" area where you can watch aircraft take off and land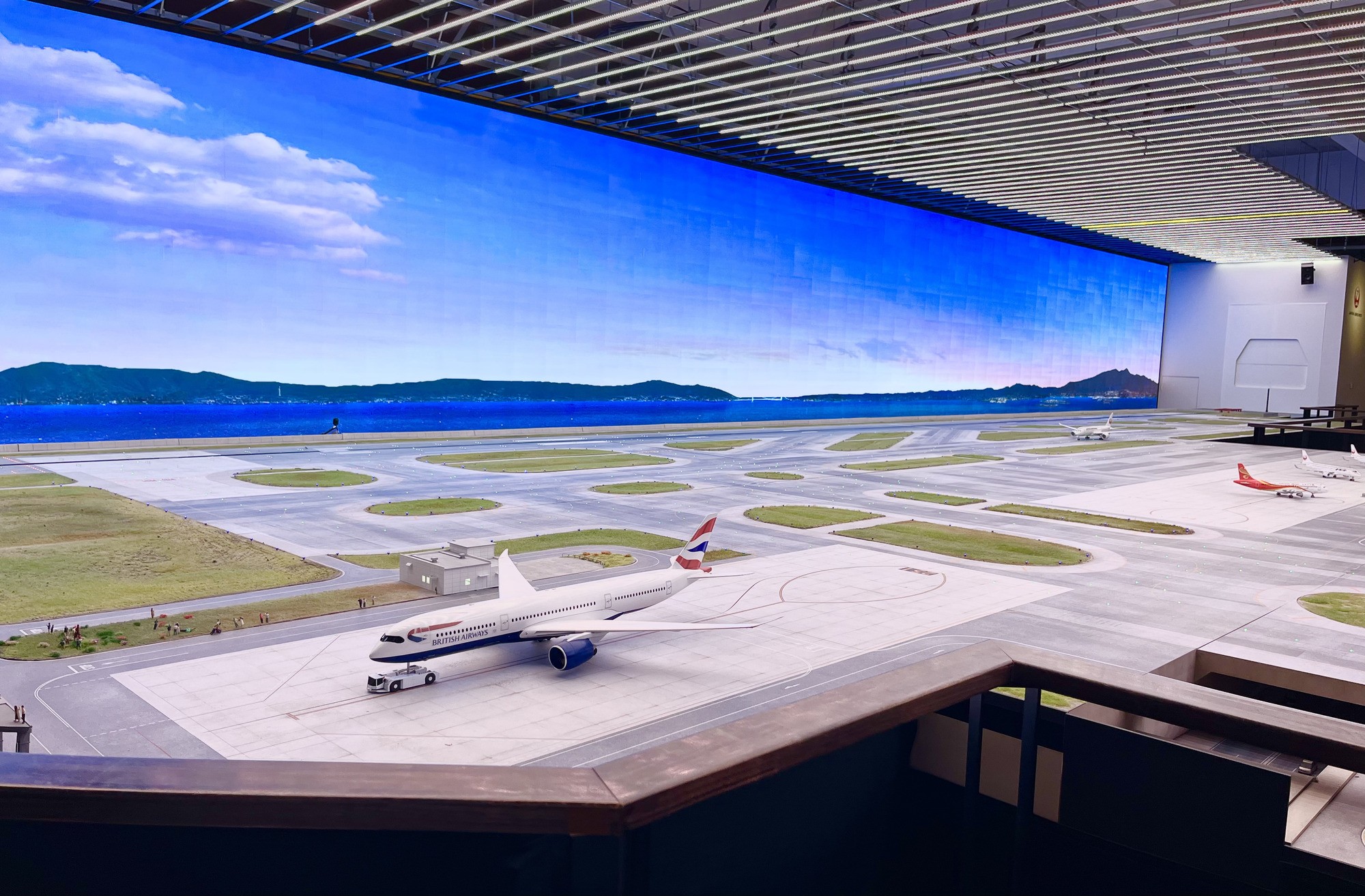 Aircraft take off and land repeatedly, allowing you to observe a day at the airport approximately every 15 minutes. Also, the engine sounds during takeoff and landing even differ depending on the aircraft.

In addition, announcements in the lobby and at the airport are faithfully reproduced from what is actually played at Kansai International Airport. Those who have actually been to Kansai International Airport will be amazed at its elaborate and detailed reproduction!

When you go through the newly-installed hole in the center and peek your head out, you can see the planes from an angle that makes you feel like you're on an airport runway. The sight of the plane approaching right in front of you as it takes off is very realistic.

"Evangelion Hangar" area and "Evangelion TOKYO-III" area where you can experience the world of the Evangelion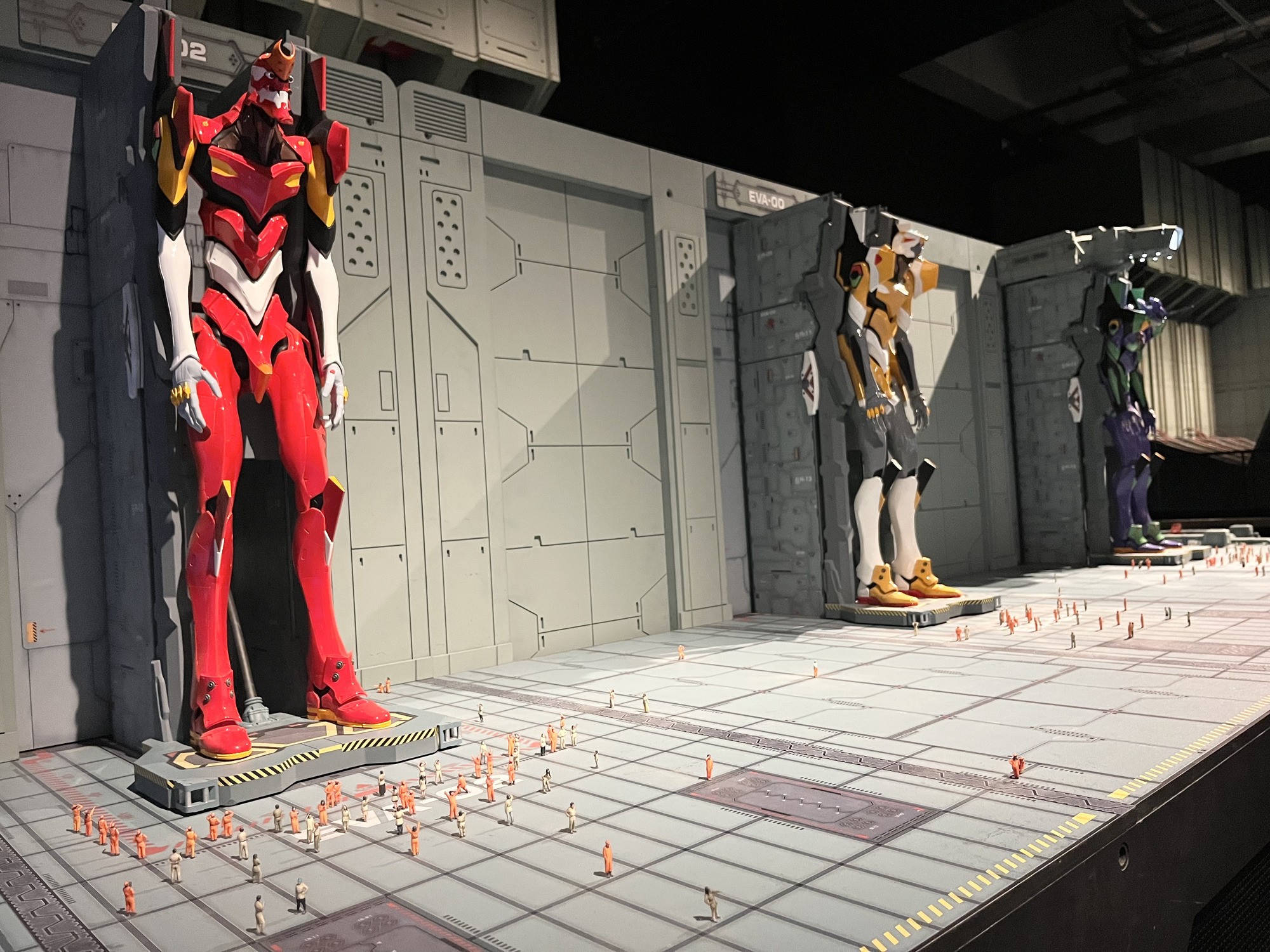 The "Evangelion Hangar" area, which is a reproduction of the "hangar" where Evangelion takes off, is a must-see for fans! Please enjoy the reproduction of Unit-01 being ejected!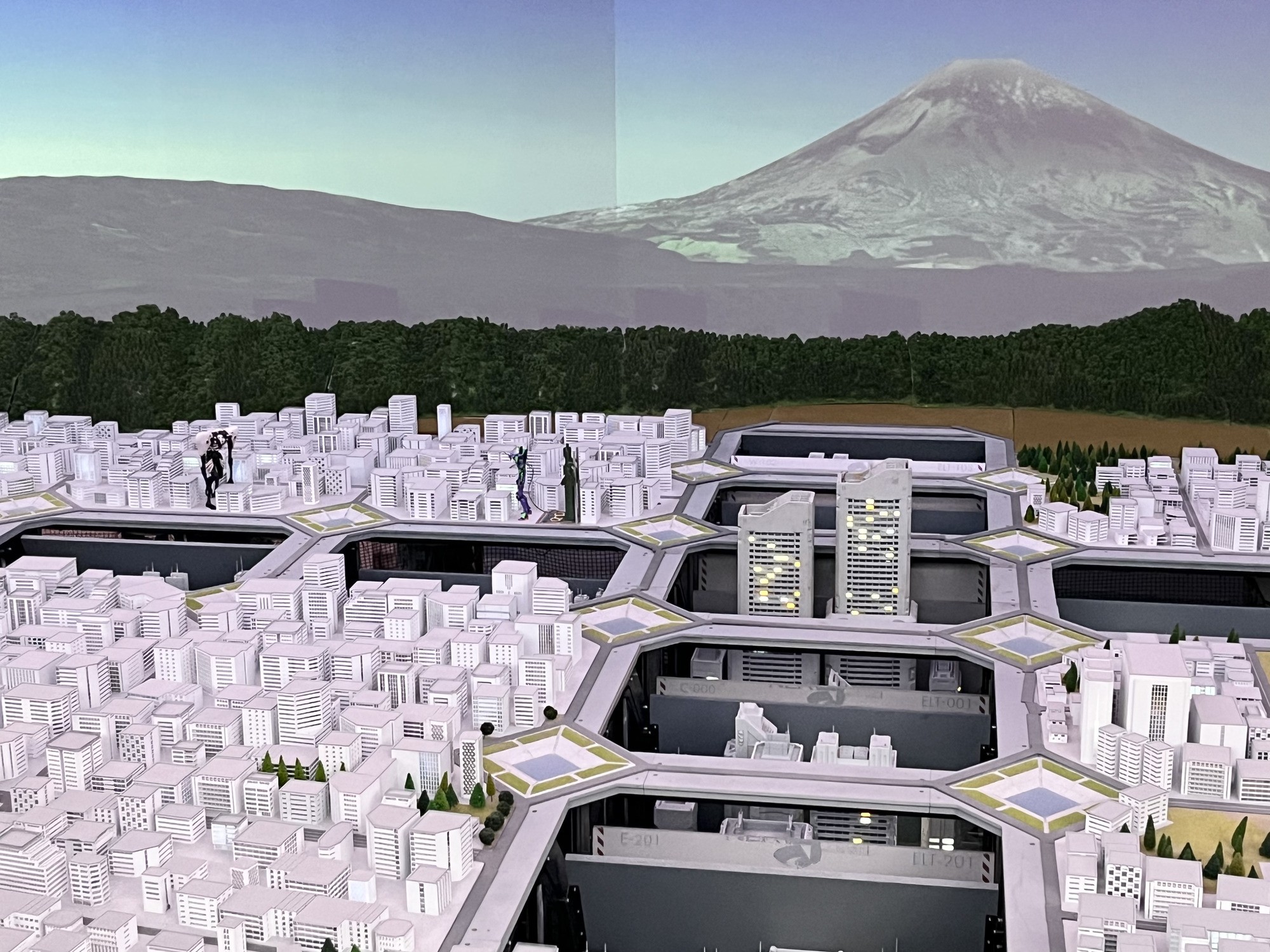 The last area we will introduce is the "TOKYO-III" area, where Shinji Ikari, the main character of "Evangelion", lives. The design allows you to enjoy the area in perspective.

In the distant view of "TOKYO-III", the background sound changes to a siren as the apostle attacks, and the city is stored underground.
The future world of cutting-edge disaster prevention is shown here.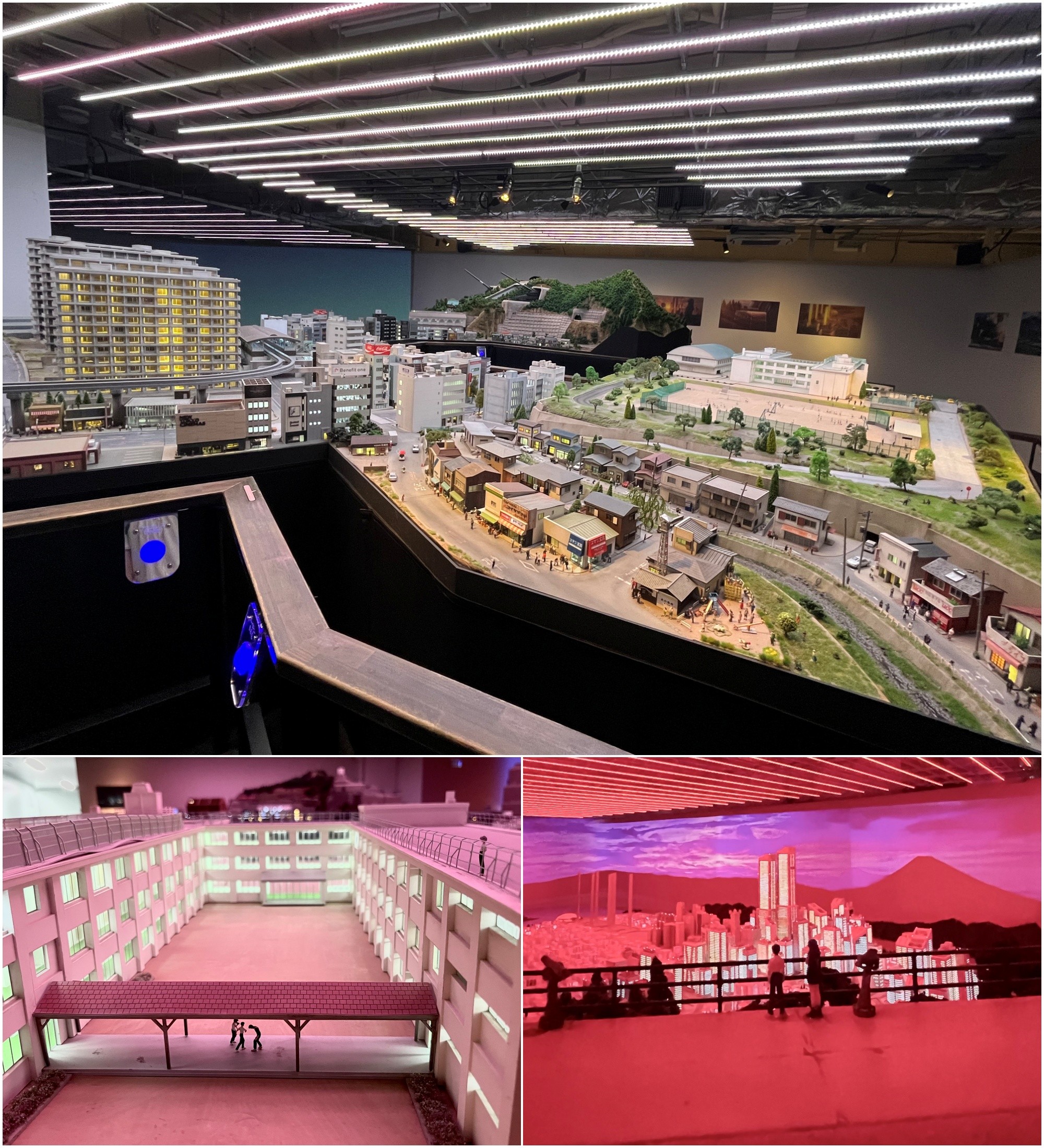 In the foreground of the old town, famous scenes from "Evangelion" are reproduced in miniature worlds. It's fun to find it and go, "Oh! It's from that scene!"
"Nightlife in Japan" area where you can enjoy Japanese night views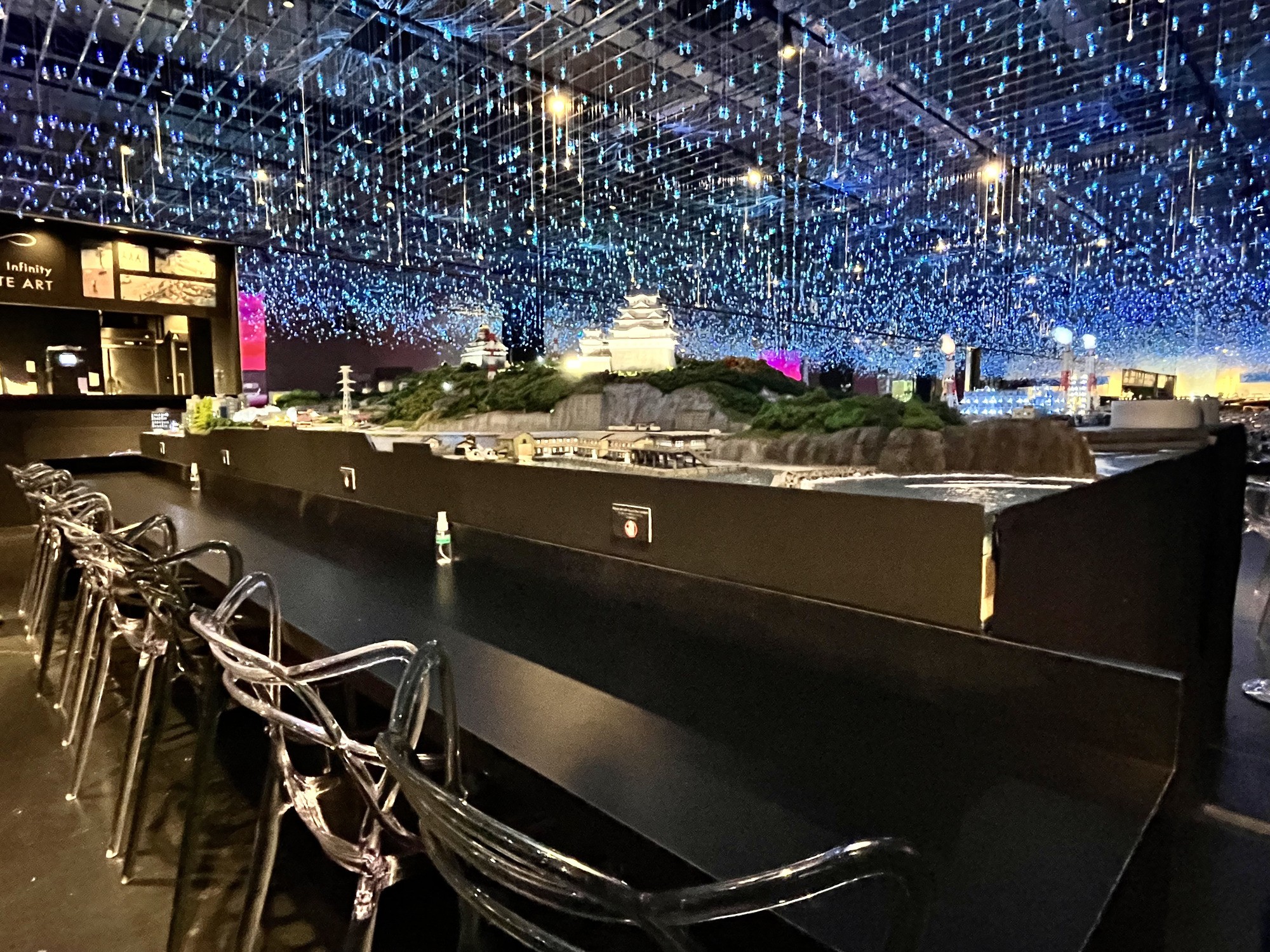 On the 2nd floor, there is a museum cafe that offers meals, light meals, limited menus in collaboration with events, and the "Nightlife in Japan" area of "Gallery B". In addition to Japanese night views such as factory areas, fishing villages, terraced rice fields, and castles, there is also a large diorama that reproduces the scenery of Japan's four seasons, such as cherry blossoms and autumn leaves. It is recommended that you sit at the counter seats and look at the miniatures up close while enjoying your meal.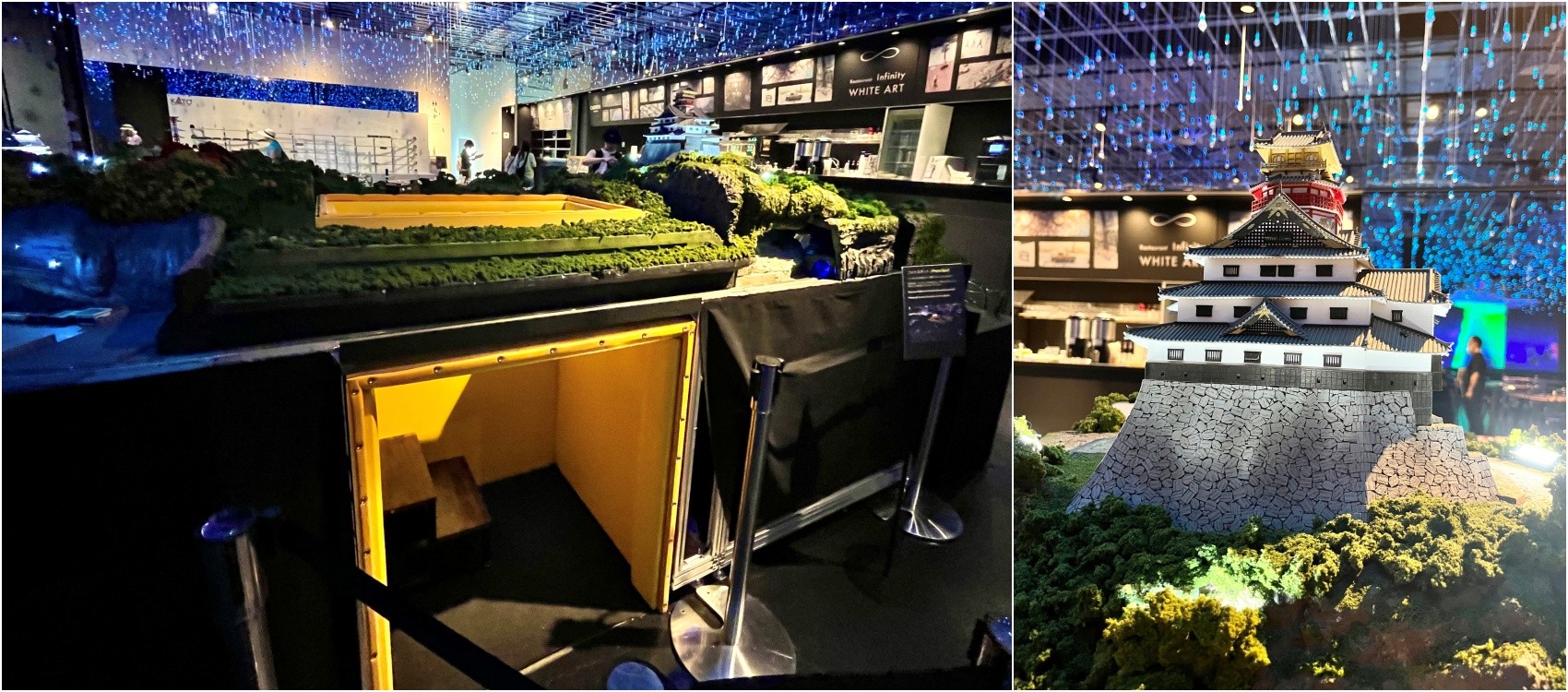 Also, by sticking your head out of the hole in the center, you can get a 360 degree view of the miniature diorama. It's also interesting to see "Japanese landscapes" from a different angle, feeling like you've slipped into such space.

Create your own miniature 3D figure!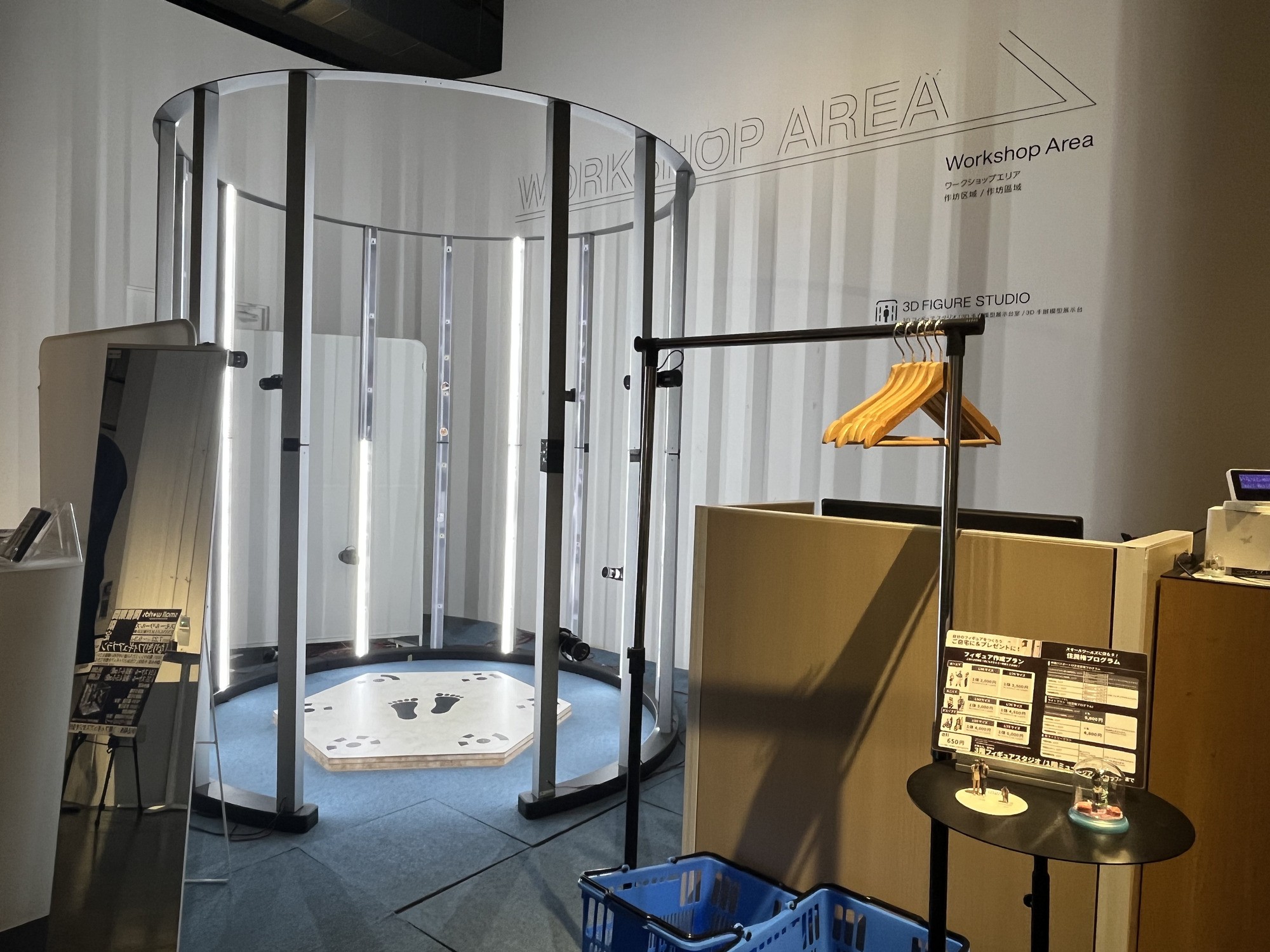 At the "SMALL WORLDS Miniature Museum", as a participatory new entertainment, you can 3D scan your whole body in the museum, make it into a figure, and live in your favorite area in the miniature world for one year. In addition, those who purchase the resident rights of the "Evangelion Hangar" area can take pictures with "NERV worker uniforms", which is an irresistible opportunity for fans!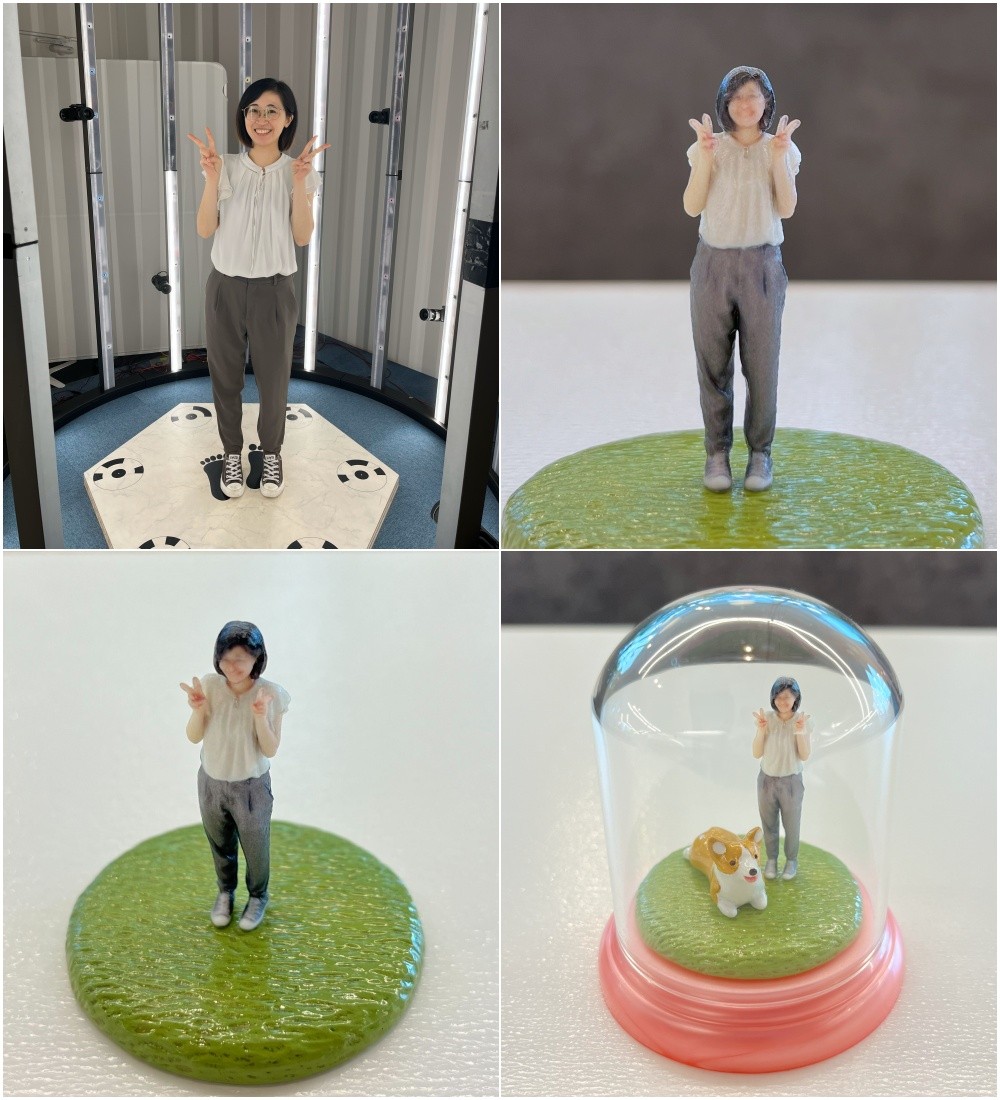 In addition to 1/80 scale figures, creating 1/35 scale figures is also popular. The FJ editor who went to on-site coverage also made one! Once you pose and have your entire body scanned, you will receive a 3D figure that looks just like you at a later date. It really looks just like me, and the face and costume are well reproduced! It would be cute to display it at home with the small goods you bought at the museum shop!

There are many limited items in the "Museum Shop"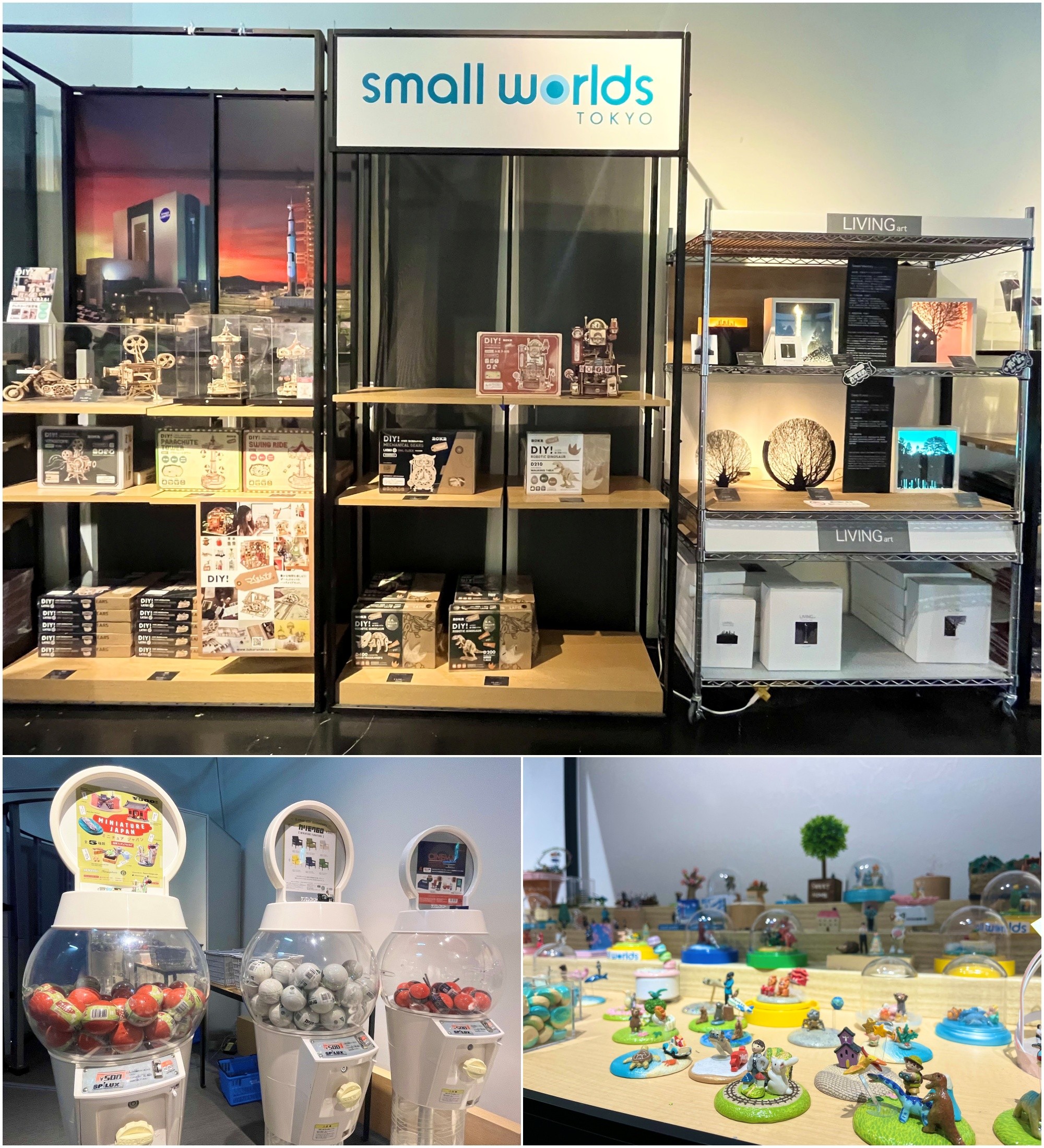 After enjoying the world of miniatures to your heart's content, why not go to the "Museum Shop" and buy some goods that are perfect to commemorate your visit?

The shop sells miniature photography guidebooks and miscellaneous goods that make great souvenirs. There are limited collaboration goods and original goods of "Evangelion" and "Sailor Moon", as well as miniature gacha-gachas that are typical of Japan.
Facility Information
Facility name: SMALL WORLDS Miniature Museum
Address: Ariake Logistics Center, 1-3-33 Ariake, Koto-ku, Tokyo
Tickets: Adults (18 years and older) 2,700 yen, Juniors (12-17 years old) 1,900 yen, Children (4-11 years old) 1,500 yen
Business hours: Please check the official website for business hours
Access: About 3 minutes walk from Yurikamome "Ariake-Tennis-no-mori Station" / About 9 minutes walk from Rinkai Line "Kokusai-tenjijo Station"

From Odaiba

About 11 minutes from Yurikamome "Daiba Station" to "Ariake-Tennis-no-mori Station"
Approximately 2 minutes from Rinkai Line "Tokyo Teleport Station" to "Kokusai-tenjijo Station"

From Toyosu

About 5 minutes from Yurikamome "Toyosu" to "Ariake-Tennis-no-mori Station"
[Survey] Traveling to Japan
Recommend