The World's Highest Grade Miniature Theme Park "SMALL WORLDS TOKYO" Loved by Children and Adults Alike!

Tokyo, an ever-evolving city, has had a new high-class miniature theme park "SMALL WORLDS TOKYO" open in one of its most popular areas. In this article, our FUN! JAPAN editorial team has visited this "Working Miniature World" and explored everything it has to offer to show you the ins and outs!

What is SMALL WORLDS TOKYO?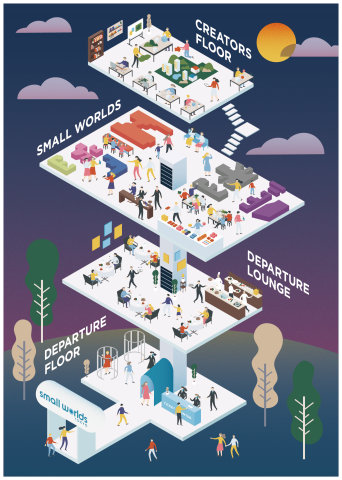 I only 8,000 square meters in total, "SMALL WORLDS TOKYO" has a total of 3 floors, the first being the "Departure Floor", on the 2nd floor you can enjoy the "WHITE ART" restaurant which offers various foods, and on the 3rd floor you can enjoy many different "SMALL WORLDS".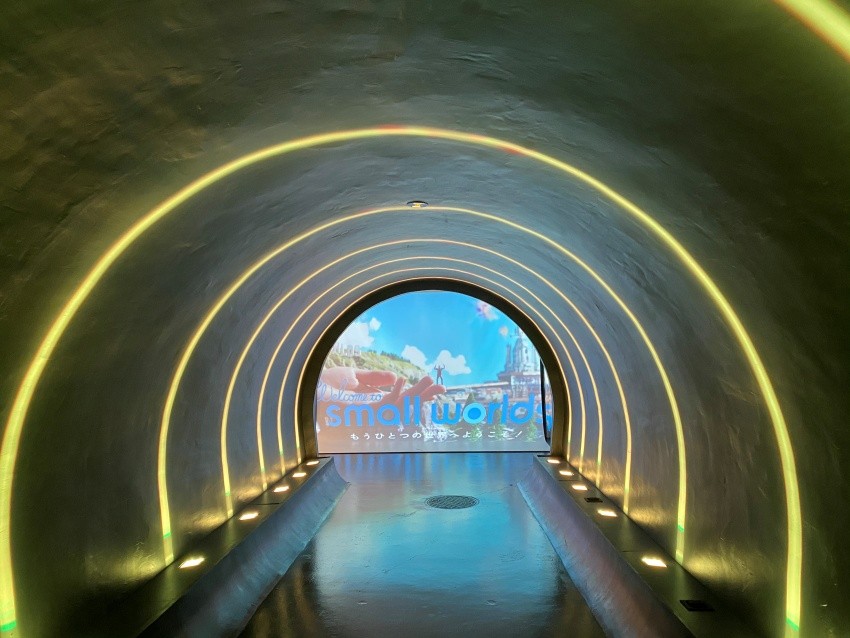 Entering "SMALL WORLDS TOKYO" starts with departure inspection, you can then enter many different interesting and unique worlds from the Gulliver tunnel which spins around and around!

Welcome to a Miniature World Both Adults & Children Love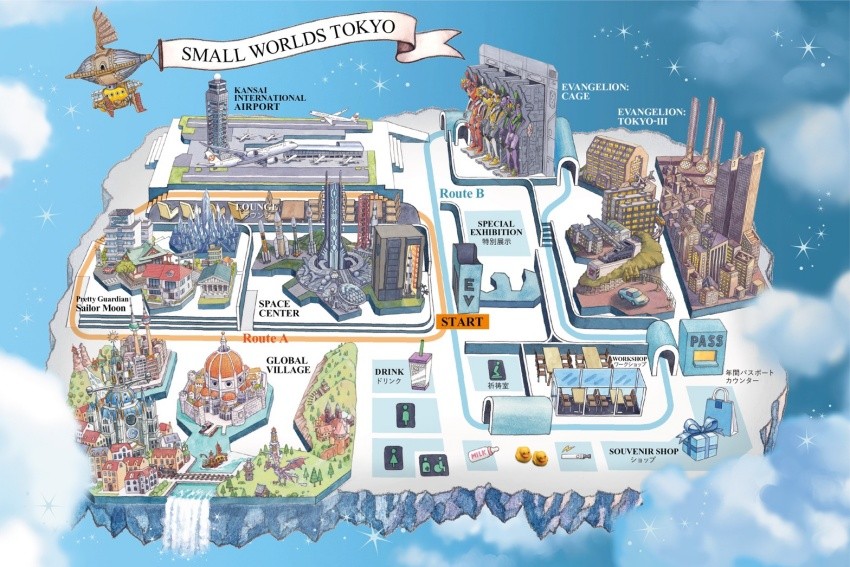 Within the main area found on the 3rd floor, you will find 6 different areas being the "Space Center", "Global Village", "Kansai International Airport", "Pretty Guardian Sailor Moon Area", "Evangelion Cage", and "Evangelion Tokyo-III". The lighting of these areas changes based on the time of day, so you can enjoy various different visuals. Also, the "moving miniature world" uses the latest and greatest in technology so there's always something amazing catching your view!

Don't Miss the Rocket Launch in the "Space Center" Area

When you enter the main floor, the first thing that you will see is the model of a 1970s space center. You definitely don't want to miss the rocket launch which takes place here! It's really fun watching the smoke, listening to the sound and overall performance when the rocket is preparing to launch. The rocket launches once every 30 minutes. Furthermore, all of the cars which are driving around the space center are using AI technology to avoid collisions and other such problems! How cool!

A Combination of Real and Fantasy at Global Village


Real and fantasy combine with a unique and amazing combination of Asia and Europe, you can experience a trip to a country that feels real but doesn't actually exist with Swiss and German towns expanding across "Global Village". Within these, there is even an area where a mystical dragon lives! There are so many intricate and delicate buildings and pieces to this town, it's fun just exploring it with your eyes.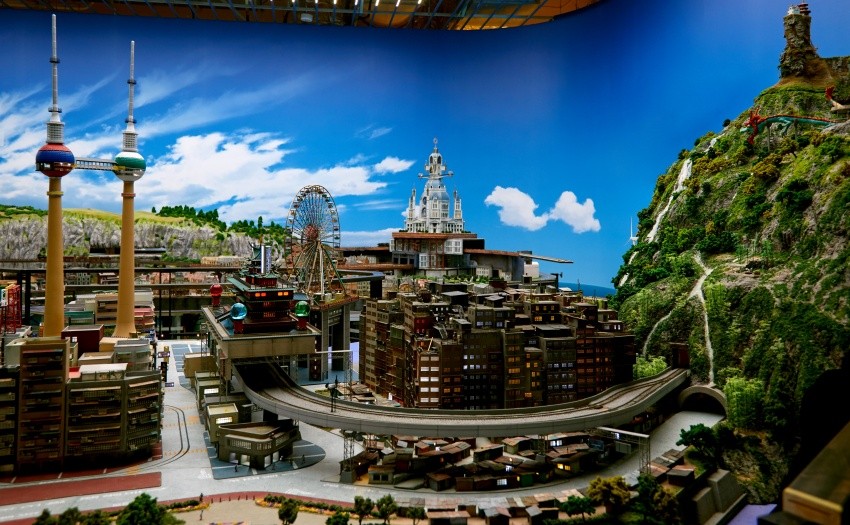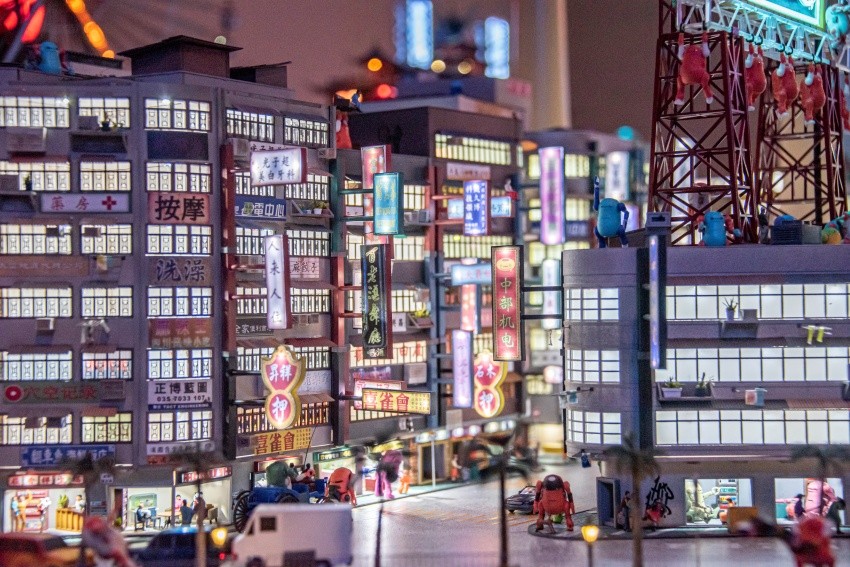 You even have an amazing mix of Hong Kong and Shanghai in this town lit up by neon lights. If you click the button which is placed around the miniature town, the bikes and dragon will move! Try it out for yourself!

Let's Try and Find the Pretty Guardian Sailor Moon Characters in this Area!

The future, the 30th century "Crystal Tokyo" became the stage of this popular 1990s hit anime, and you can see it all here. Experience the "Pretty Guardian Sailor Moon" world, a must-see for fans of the show! Furthermore, this is the only diorama in the world recognized by the creator of the show, Naoko Takeuchi herself. Trying to find the various characters from the show in the miniature town is just another way to enjoy this amazing exhibition!

Watch Planes Land and Take Off at "Kansai International Airport"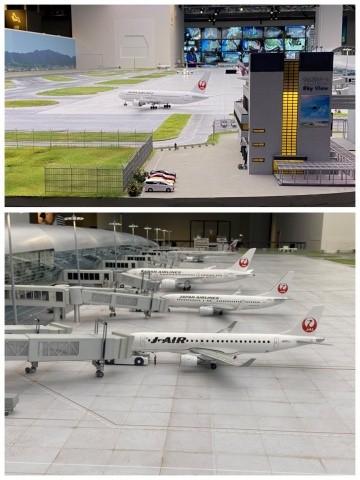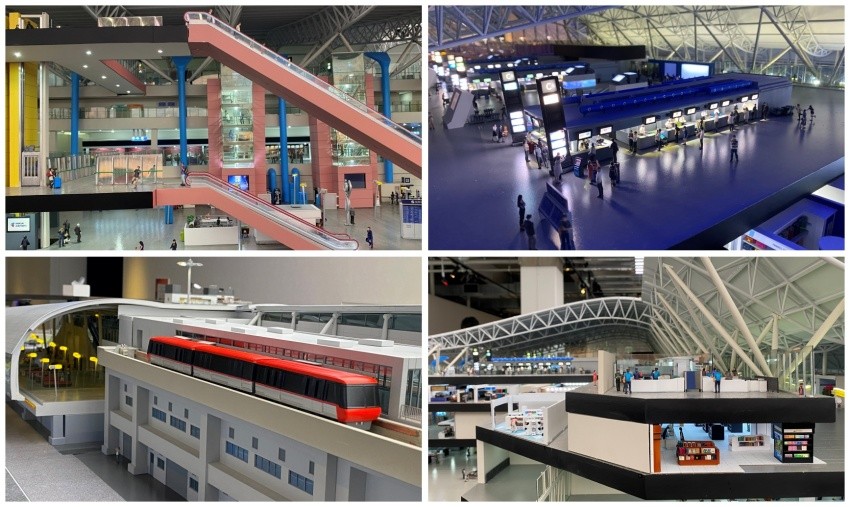 Every 15 minutes you can see an entire day in the life of an airport with planes taking off and landing throughout. Also, depending on the plane the sound of the engine differs. Other than this you can see the lobby and hear the announcements for the departures almost as if you were at a real airport. If you're someone who has been abroad before, you'll definitely appreciate the attention to detail.

See the Work's World Expand Before Your Very Eyes "Evangelion Cage" Area and "Evangelion Tokyo-III" Area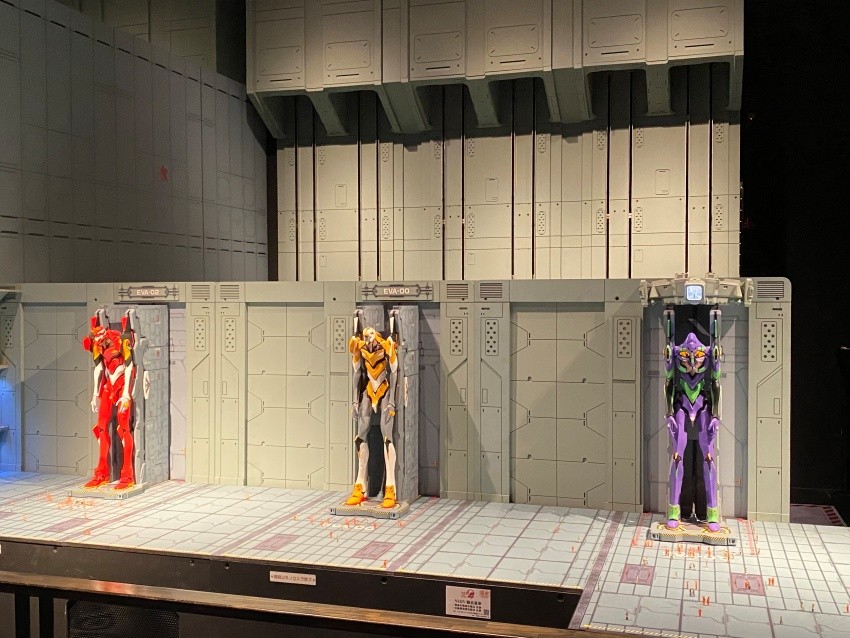 You can't afford to miss the Evangelion Cage Area which has recreated the hangar from the Evangelion world! Experience the detailed models of the various machines in person, something a fan of the show cannot afford to miss when visiting here!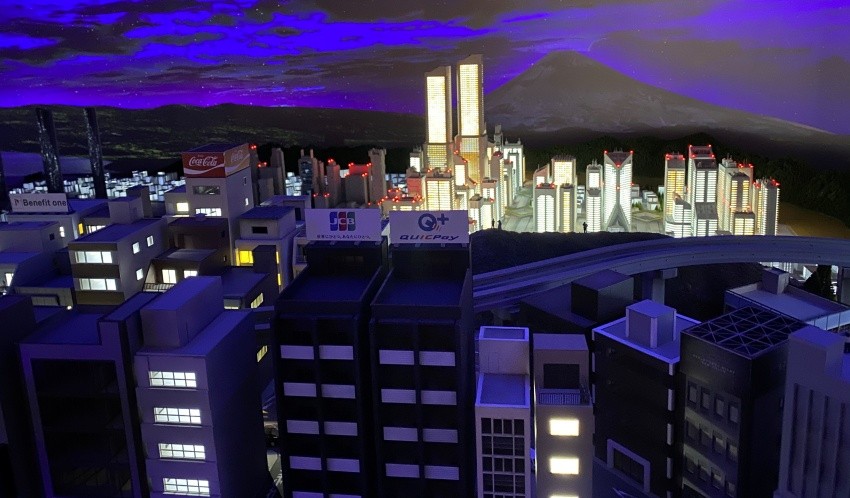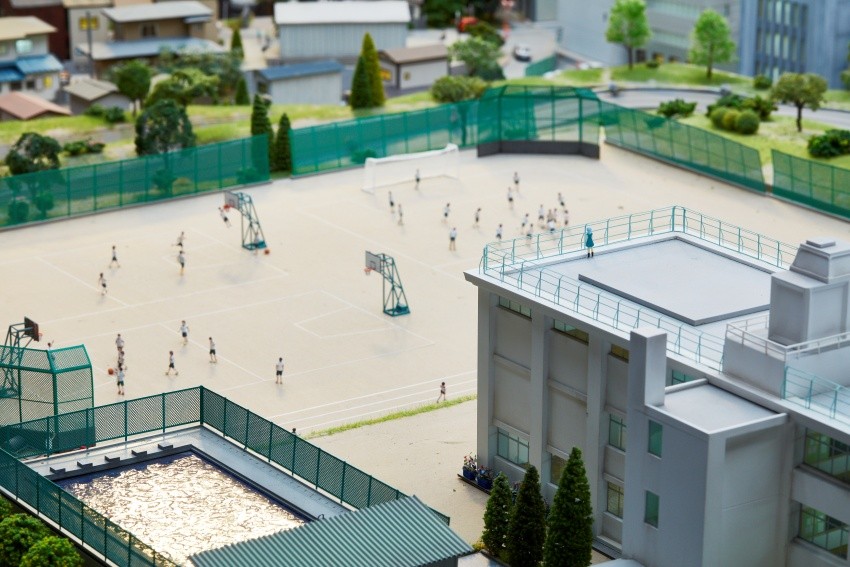 The final area we are going to be introducing is the town in which Evangelion's protagonist Shinji Ikari lives, "Tokyo-III". You are able to experience and explore this entire area through the use of perspective. The foreground is the previous city whilst the background is Tokyo-III. You can find the main characters of the show in this area as well, so make sure to look closely.

You can even become a miniature person inside of "SMALL WORLDS"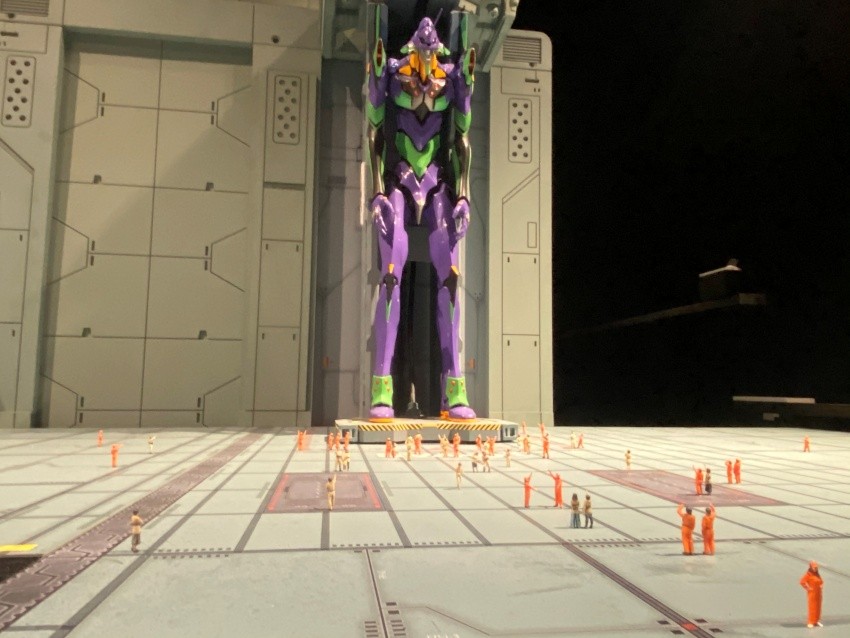 At "SMALL WORLDS TOKYO" as a new form of entertainment, you are able to 3D scan your entire body, turn yourself into a miniature figurine, and place yourself for 1 year inside of the miniature world. For people placing themselves inside of the "Evangelion Cage" area, you are also able to take pictures with a "NERV Suit", certainly something fans will not want to miss!

Find Lots of Limited-time Goods at "Souvenir Shop"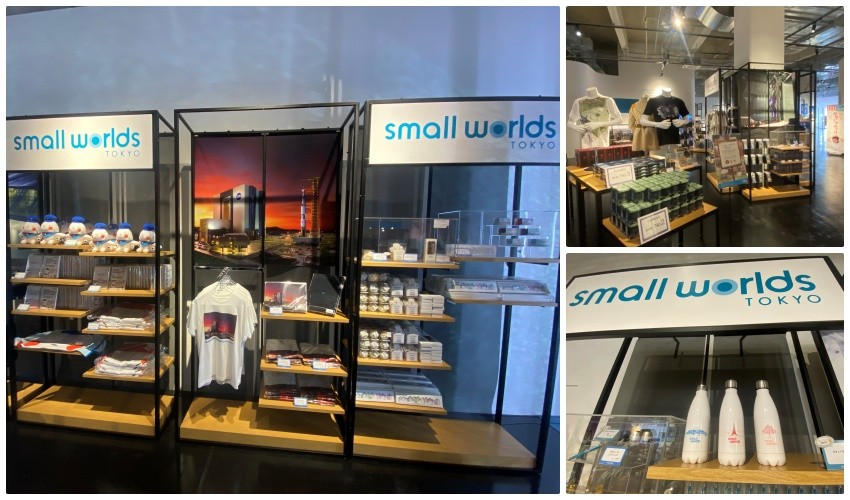 After experiencing everything the amazing SMALL WORLDS TOKYO miniature world has to offer, head to the souvenir shop to buy something to remember the experience by. There are many great gifts for yourself or for others. Also, there are even limited-edition Sailor Moon or Evangelion goods up for sale as well as original SMALL WORLDS TOKYO products to purchase.

Institution Information
Institution Name:SMALL WORLDS TOKYO
Address:〒135-0063 Tokyo, Koto City, Ariake, 1-chōme−3−33

Ticket Prices:Adult 2,700 JPY/Teenager 1,900 JPY/Child 1,500 JPY
Business Hours:Please refer to the official website.
Access:3-minute walk from Ariake-tennis-no-mori Station, Yurikamome / 9-minute walk from Kokusai-Tenjijō Station, Rinkai Line.
[Survey] Traveling to Japan
Recommend