Phenomenal Food Challenges in Akihabara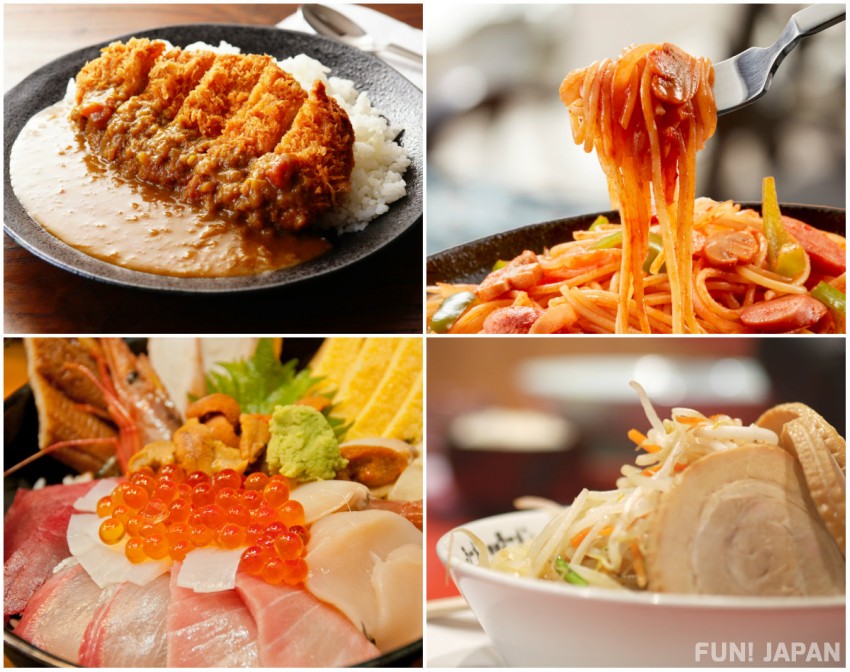 In Akihabara there's so much shopping to be done, visitors need hearty meals to keep them going. Over time, local restaurants have begun offering larger and larger meals, tempting in customers with a challenge - and many take up the gauntlet.

Curry no Shimin Alba: A Home Run
A delicious 'kaga' (加賀) curry to start with, Alba's is a local staple thanks to their flavourful blend of spices, log-simmered meats and crisp toppings. If you fancy a challenge, try the aptly-named 'Home Run' dish - it has 300g of rice, an extra-large curry portion, a whole pork cutlet, a fried prawn, two sausages, a fried egg and a handful of cabbage - just to add some greenery. If you like to keep it simple, go for the double-cutlet curry and enjoy the crunch!

Spot Information

Name: Curry no Shimin Alba (カレーの市民アルバ 秋葉原本店)
Address: 3 -2-9 Sotokanda, Chiyoda-ku, Tokyo
Location: Alba Curry is one the street running parallel to Akihabara's main street, on Akihabara Junk Street.
Opening Hours: 11:00 - 21:00
Regular Closing Days: None
Pancho Akihabara: Pasta by the KG
There are people who love pasta, and people who really, really love pasta. If you consider yourself to lie firmly in the latter half, then Spaghetti no Pancho is the place for you. Specializing in the Japan-favourite of Napolitan Spaghetti (a tomato-based sauce), you can opt for an extra-large portion (600g) which is hearty enough, but if you're truly hungry, consider the 'Napolitan Seijin': 2.3kg of pasta to work your way through. Not enough? You can add toppings including cheese, hamburgers, fried eggs and potato salad until your hunger is sated. For a simple menu order, try the BIG 3 platter - it has a combined weight of 4.5kg!
Spot Information
Name: Spaghetti no Pancho Akihabara Store (スパゲッティーのパンチョ 秋葉原店)
Address: B1F Matsui Building, 3-13-5 Sotokanda, Chiyoda-ku, Tokyo
Location: Pancho is just off the main street of Akihabara's shopping district, along from Sofmap 3.
Opening Hours: 11:00 - 22:00 (weekdays) 11:00 - 21:00 (weekends)
Regular Closing Days: None
Maguro Tei: Seafood Piled High
Right beside the Kanda River, Maguro Tei is a seafood spot that will leave you full of the freshest fish available. Serving simple donburi (rice bowls) topped with the best seafood, their bowls are literally overflowing with cuts of sashimi, scallop, sea urchin and more, depending on the season. The company offers a goodwill employment training scheme, so your staff will be friendly and on the track to a new career, which adds a family-feel to the restaurant. Featured in magazines and local guides, the bowls will set you up for a busy afternoon of shopping, that's for sure.

Spot Information
Name: Maguro Tei (まぐろ亭)
Address: 2-1-16 Sotokanda,Chiyoda-ku, Tokyo
Location: Maguro Tei is located beneath the train tracks and beside the bridge, a little further along from Shoheibashi Higashi-dume park.
Opening Hours: 11:00 - 17:00 (weekdays) 11:30 - 17:00 (weekends)
Regular Closing Days: None
Nikujirumen Susumu: Pork for Days
Noodles topped with varying amounts of pork are a simple but delicious feast when it comes to Nikujirumen. While their meat-eating logo gives a good hint at their focus, it's the pork that stands out here, and you won't be left wondering why. Choose from their regular or spicy soup and then make the tough choice on the weight of your pork topping. Ranging from levels 1 (130g) to 3 (270g), there is also a MAX option which is a whopping 800g of meat. If you order the extra-large rice option, top-ups of rice come free of charge, so what are you waiting for?
Spot Information
Name: Nikujirumen Susumu (肉汁麺ススム 秋葉原本店)
Address: 3-7-12 Sotokanda, Chiyoda-ku, Tokyo
Location: Nikujumen is on the ground floor of the building on Junk Road, towards the Suehirocho Station end of the area.
Opening Hours: 11:00 - 21:00
Regular Closing Days: None
Yarou Ramen: Noodle Mountain
A popular noodle spot with over a dozen branches in Tokyo, Yaro Ramen is easy to spot thanks to its yellow sign and no-doubt decent queue outside. Taking a bowl of their delicious ramen, chefs then top it with piles of bean sprouts, bamboo strips, tender pork, sweetcorn and an egg, until it barely balances in the dish. Known as the Mega-Buta Yaro Ramen, the dish is only 1,380 yen, so you're getting a bargain - and a delicious one at that.

Spot Information
Name: Yaro Ramen Akihabara Store (野郎ラーメン 秋葉原店)
Address: 3 -2-11 Sotokanda, Chiyoda-ku, Tokyo
Location: Yaro is on Junk street, parallel to the main shopping street, close to Belle Salle.
Opening Hours: 11:00 - 22:30 (Mon - Sat) 11:00 - 22:00 (Sundays)
Regular Closing Days: None
Read more about Akihabara:
[Survey] Traveling to Japan
Recommend