Explore Akihabara's Exciting Electric Town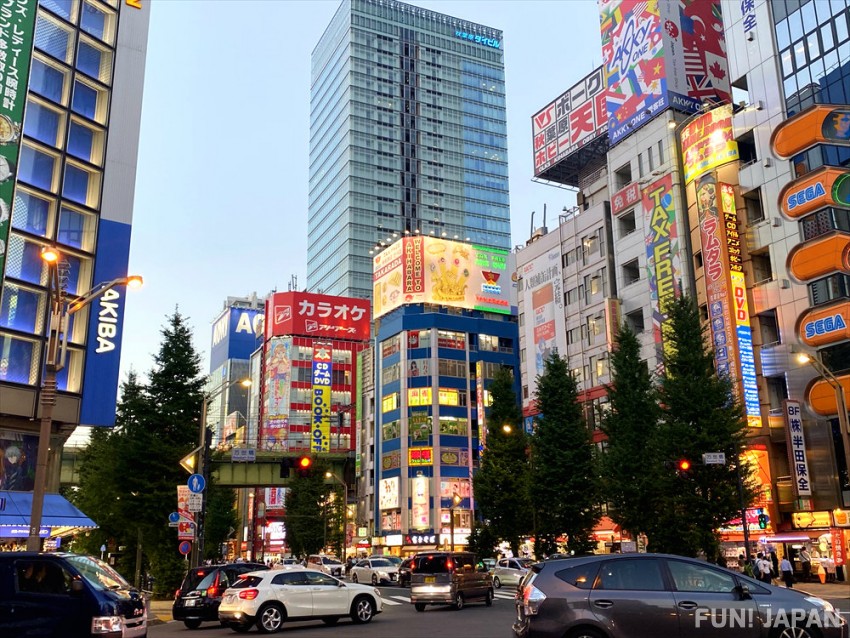 Whether you want a brand new laptop or a vintage videogame, Akihabara is the technology hotspot of Tokyo. Known as the 'electric town' or 'denki-gai (電気街)', it has large brands and small independent stores, making it perfect for a great shopping day. Japan is synonymous with the latest technology and for the highest quality, even when it comes to second-hand goods, so it's an ideal spot to purchase useful products. Keep an eye out for tax-free counters and be sure to shop around to get the best prices.
Large Electronic Retailers in Akihabara: Best for Brand New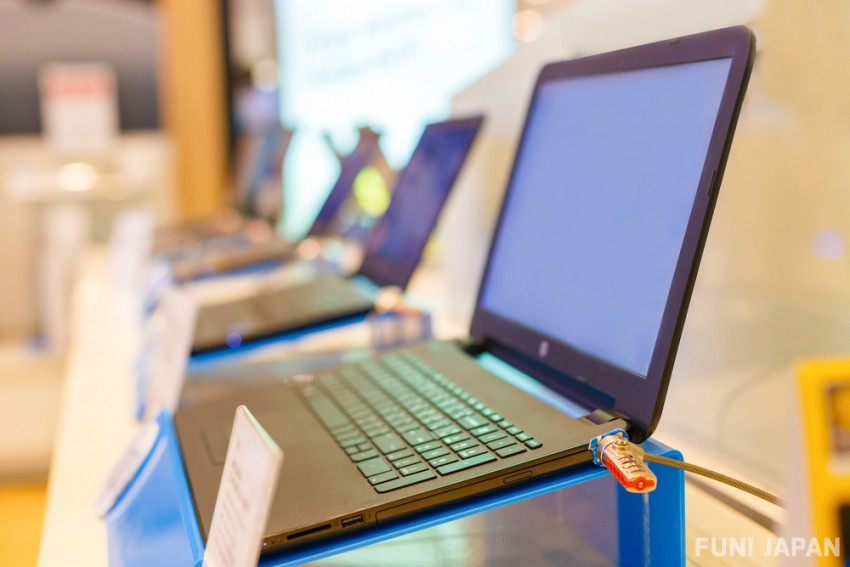 If you're looking for brand new items and everything from televisions to coffee-makers, then the big names are the place to go. Not only do they offer some of the best prices for new items, they also have a great range and tax-free desks for visitors.
Yodobashi Akiba
The largest electronics store in the whole of Akihabara, Yodobashi Akiba is an entire mall, not just a store. They have nine floors of items, ranging from children's toys to toilets to cameras - along with restaurants and a branch of Tower Records for music lovers. With all the big brand names in one place, it's a very convenient place for browsing items like cameras or coffee machines that have many varieties. They also offer some non-electronic items such as brand-name accessories, watches and cosmetics - all available for a tax-refund at the designated counters.
Spot Information
Name: Yodobashi Camera Multimedia Akiba (ヨドバシAkiba)
Address: 1-1 Kanda Hanaokacho, Chiyoda-ku, Tokyo
Location: Head to the Showa-dori exit on the east side of Akihabara Station and the store is right in front of you.
Opening Hours: 09:30 - 22:00 (Restaurants until 23:00)
Regular Closing Days: None
Bic Camera
Another store that sells much more than cameras, BIC Camera is usually the natural contender for Yodobashi, but here it is much smaller. Their Akihabara store was designed with women in mind, and has a focus on cosmetics and beauty goods, although there are still multiple floors of electrical items on the higher levels. Bic Camera actually owns Sofmap, of which there are multiple specialized stores in the area so consider heading to those as well.
Spot Information
Name: BIC Camera AKIBA (ビックカメラ AKIBA)
Address: 4--1-1 Sotokanda, Chiyoda-ku, Tokyo
Location: On the West side of the station, BIC Camera is on the corner across from the Belle Salle exhibition space on the main street.
Opening Hours: 10:00 - 21:00
Regular Closing Days: None
Sofmap
With five stores in the Akiba area plus their owner-store BIC Camera nearby, you can head to the more specialized Sofmap options if you know what you need. Store one focuses on phones along with anime, manga, gaming goods including figures and machines as well as having a performance area on the 8th floor. Store two is dedicated to gaming computers which you can also try out in-store. Apple fans can visit store three for all things Mac - from phones to computers to accessories. In store four, you'll find a game specialist haven, with a Bandai specialist area on the first floor. Finally, store five has a wide selection of laptops, phones and cameras, as well as a trade-in center and luggage storage service.

Spot Information
Name: Sofmap Stores 1-5
Location: Stores 1-4 are located within a short walk of each other on the main street, store 5 is a little further away, but still only about 5 minutes.
Opening Hours: 11:00 – 20:00
Regular Closing Days: None
Akihabara Radio Kaikan
One of the district's landmarks, this much-loved spot is a commercial building filled with smaller stores. While it was once only for electronic items, it has moved towards a more otaku-focused clientele with a mix of the two available inside.
Spot Information
Name: Akihabara Radio Kaikan (秋葉原ラジオ会館)
Address: 1-15-16 Sotokanda, Chiyoda-ku, Tokyo
Location: Radio Kaikan is right beside the train station, a minute from the Electric Town Exit.
Opening Hours: 10:00 -20:00
Regular Closing Days: None
EDION Akiba
With stores all over Japan, Edion is another big store but one you may not have heard of. Selling appliances and electronics, they also have subscription options with the major phone companies and wi-fi options too. The floors are divided into different categories, including laptops, kitchen goods and beauty products among others.

Spot Information
Name: EDION Akihabara

Address: 1 -2-9 Sotokanda, Chiyoda-ku, Tokyo
Location: Edion is located close to the Mansaibashi crossing on the west side of Akihabara Station, towards the Kanda river.
Opening Hours: 10:00 - 19:00 (Regular hours: 09:30 - 19:30)
Regular Closing Days: None
Additional larger stores include Akky and Laox - all have similar items to those found in BIC and Yodobashi but shopping around is always a good idea as you might find a deal.
Related Article: 
Akihabara's Small Electronic Retailers: Best for Second Hand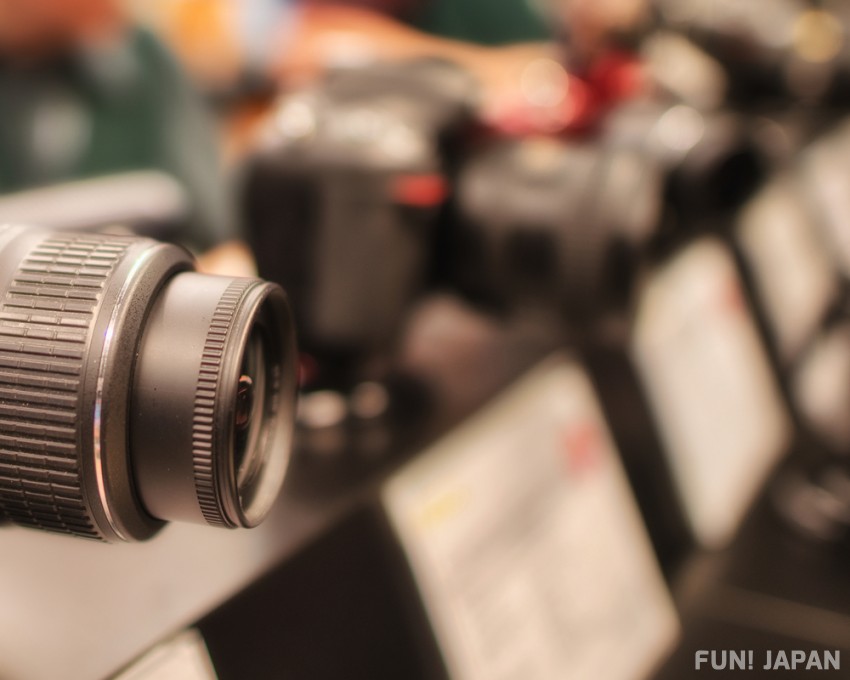 If you're looking for second-hand or niche items, it might be better to explore the many independent stores that line the sidestreets of Akihabara. There are dozens to choose from, and while it may not be as smart as the larger stores, there are great deals to be had.
Electronic Stores
Shop Inverse (ショップインバース), Pasokon Kobo Outlet (パソコン工房) and PC Icon all sell second-hand computers at reasonable prices. PLUS ONE is perfect if you're in the market for a new (used) watch while Hard-Off (ハードオフ) is always a good place to explore for next-to-new items. If you want something very unusual, check out Thanko Raremono Store (サンコーレアモノショップ) for computer-adjacent gadgets that plug into computers, aid their use or simply seem vaguely related, if not entirely bizarre. Another gadget spot is SELLSTA R (セルスタR), which may require some rooting but has great bargains that make it worthwhile.
Gaming Stores
For gamers, TRADER (トレーダー) has a large selection along with GAMER, Retro Game Camp and Super Potato following close behind. When purchasing vintage games be sure to test them and check you can use them in your home country as the wiring and voltage requirements can differ.
Camera Stores
Camera Kitamura (カメラのキタムラ) isn't an independent store, but they are one of the best spots for second-hand cameras in the area. With over 3,000 items to choose from, you can ket a brand new set or pick up that perfect lens at a steal compared to the full price. Lemon Inc (レモン社 秋葉原店) is another popular choice.

Read more about Akihabara:
[Survey] Traveling to Japan
Recommend