If You're Staying in Tokyo then Stay Here! The Stylish "NOHGA HOTEL AKIHABARA TOKYO" in Akihabara!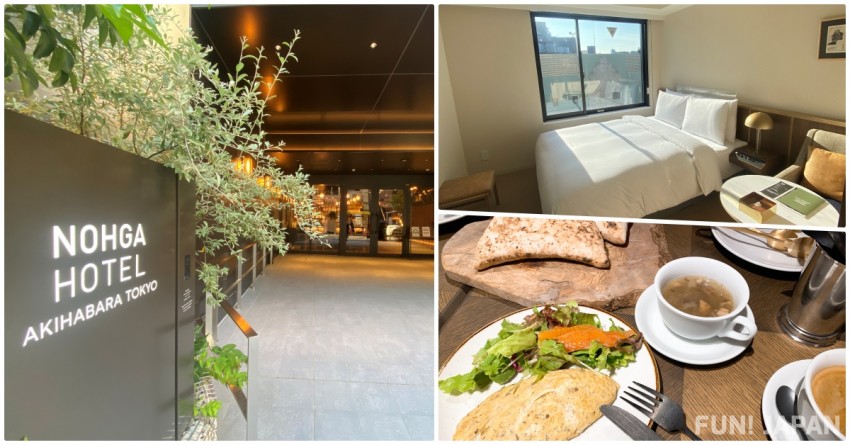 When talking about Akihabara, Tokyo, what's the first thing that pops into your head? Electric town, anime, maid cafes. we're sure the typical person would think of these things. When visiting Akihabara, you can enjoy some of Japan's many subcultures from anime, to games, and even underground idols. Just the other day, a brand new hotel opened in this holy land of sub cultures offering experiences in music, art, and food. In this article, we are going to be introducing that hotel with its amazingly stylish design and interior, this is about "NOHGA HOTEL AKIHABARA TOKYO". After reading this article, your image of Akihabara might just do a 180 degree turn!

About NOHGA HOTEL AKIHABARA TOKYO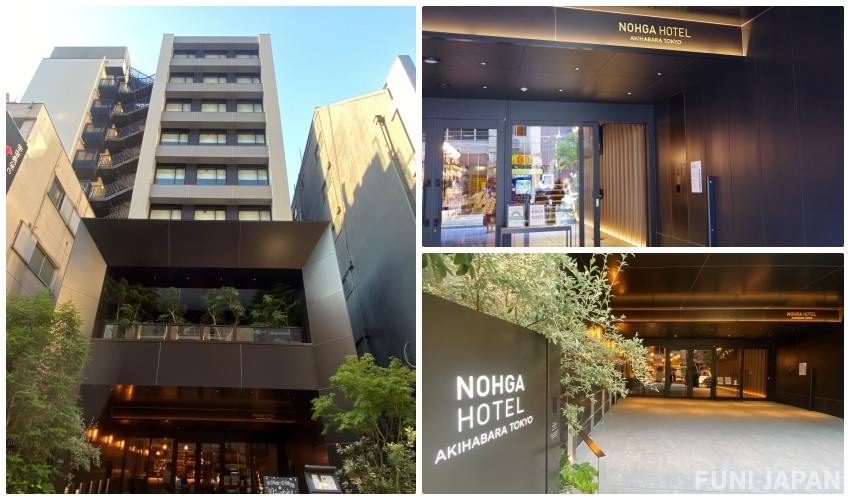 "NOHGA HOTEL AKIHABARA TOKYO" belongs to NOHGA Hotels. and with the concept of "An experience which births a deep connection to the location", and a design that harmonizes well with the various sub cultures of Akihabara. Located just a 6 minute walk from JR Akihabara Station Electrical Town exit, it's the perfect place to visit the popular line of electrical appliance stores or the hugely popular with sightseers "Don Quijote" thanks to them being within walking distance. The exterior of the hotel is a simple black and white design, and the interior is an innovative and new space with stylish features everywhere you look.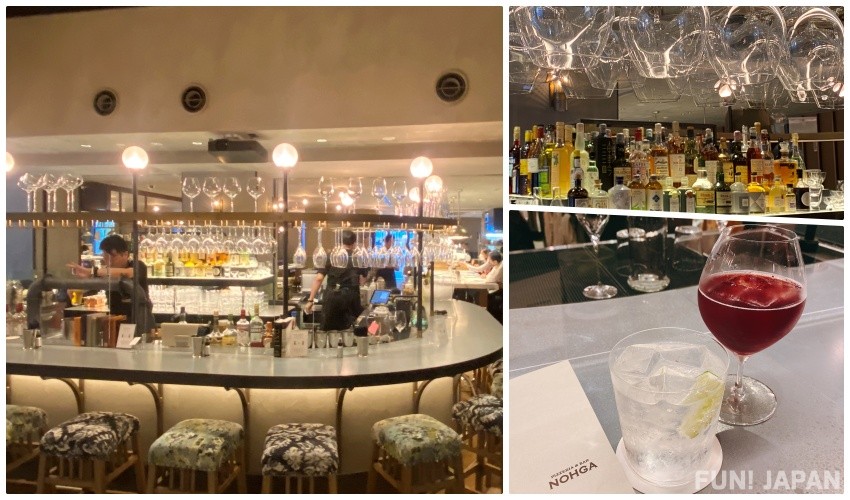 When you enter into the hotel, the first thing you see is not the front desk, but a stylish and chic bar! You can relax here at night whilst drinking some alcohol and reflecting on your adventures of the day.

Lots of Art & Music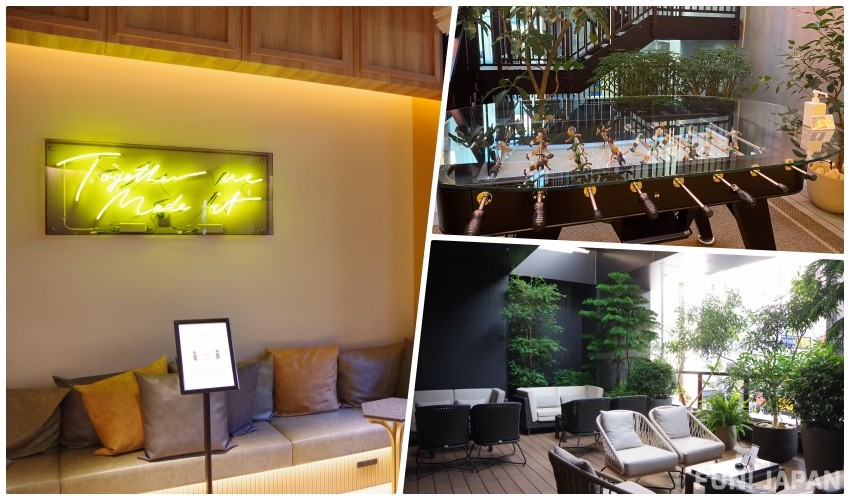 Near the front desk which is located on the second floor you will find some neon signs decorated, and even a table football in the center of the garden area, furthermore, if you head to the terrace, you can see bright greens and a stylish space. There are many plans for events to take place here ranging from art displays to music events.

No-compromise Rooms & Full Satisfaction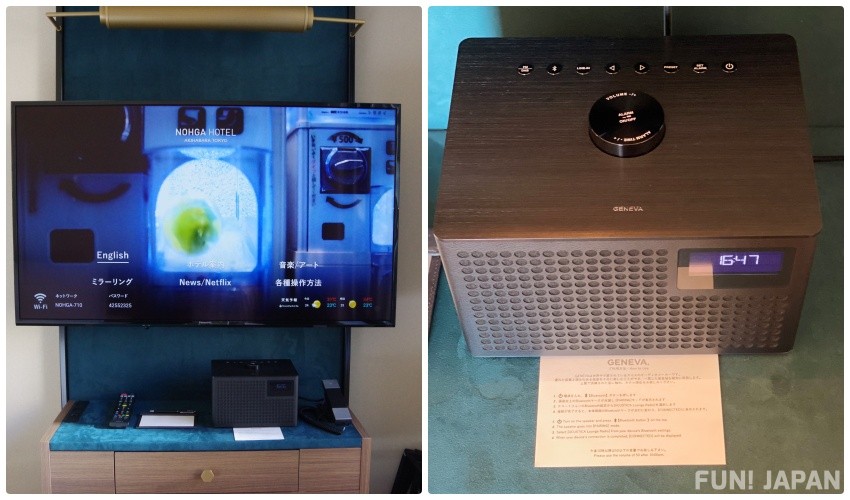 All rooms have had special care taken with regards to sound design, with a theme of "A space you can relax and enjoy music in", each room has a high-spec speaker placed in it. You can listen to music with great sound quality no matter where you are in the room.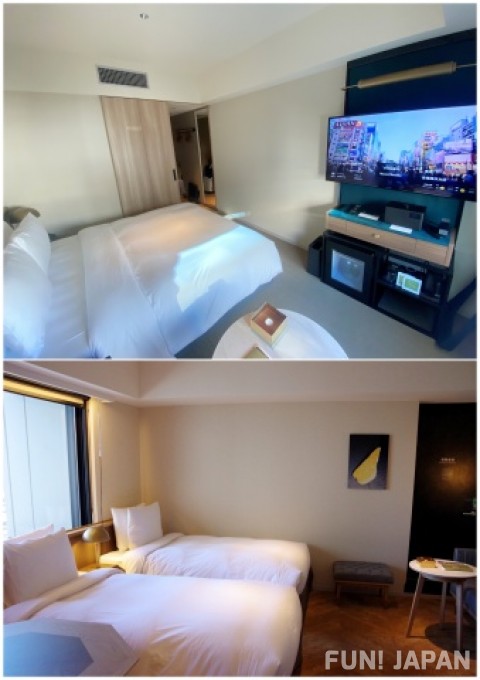 There are different types of room for all occasions such as double and twin rooms. Also, the mattresses for the beds are Simmons Co., Ltd. meaning they are of the highest quality of comfort. Surely a bed you can sleep soundly in to take away the stresses of the day!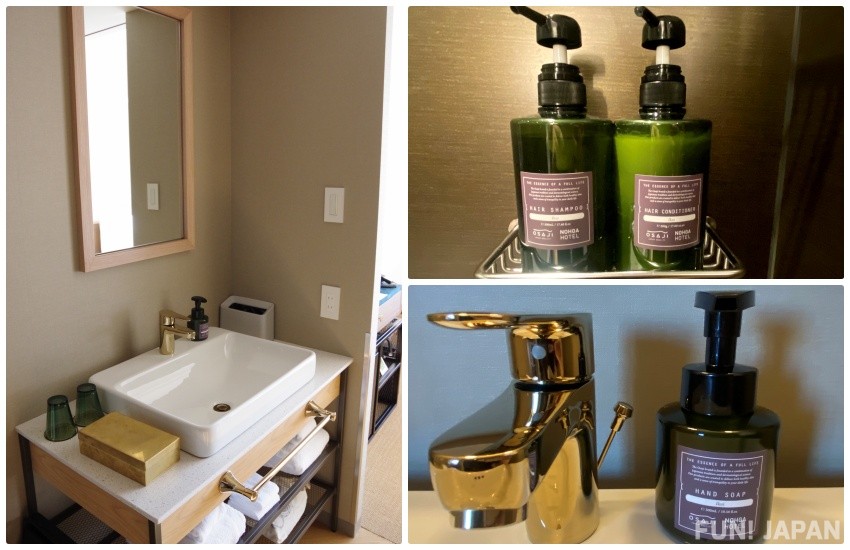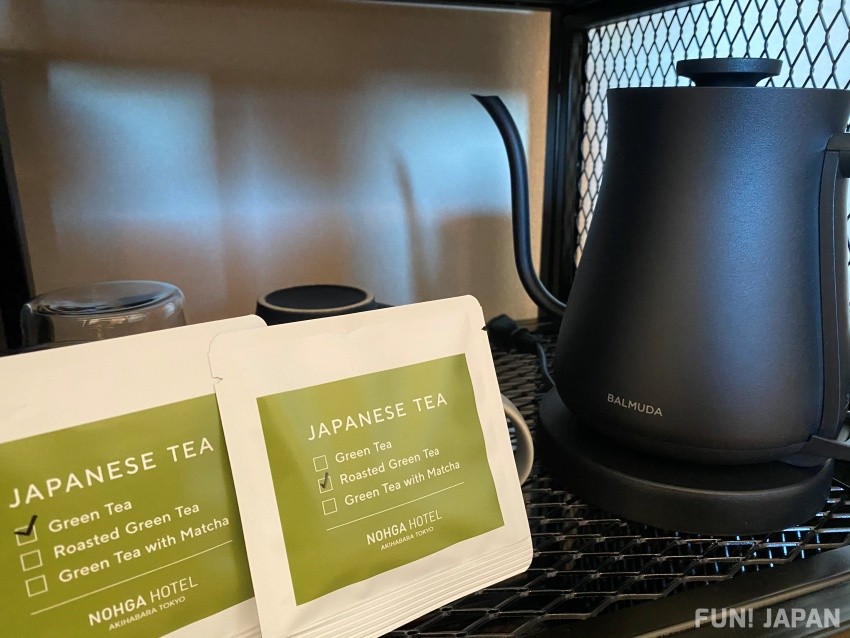 Amenities within the hotel are Japan-made, and within the bath amenities there are lots of organic cosmetic products readily available. The rooms even have the largely popular BALMUDA kettles setup, so while the rooms themselves may seem simple, the small details are all there.

Explore Akihabara on a rented bicycle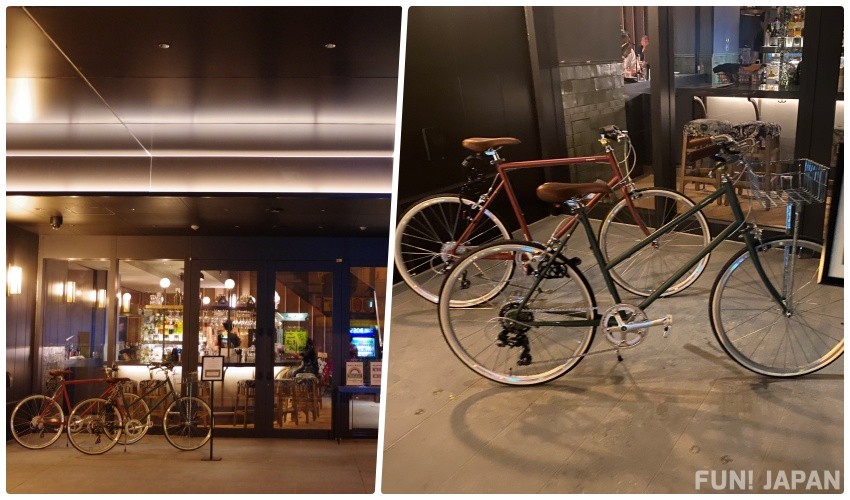 Thanks to this hotel having rental bicycles available, you can cycle around and explore the Akihabara area! Explore the Kanda Myōjin (Kanda Shrine) which is shown in a lot of Japanese anime and drama, other maybe even try visiting Yanaka or Sumidagawa?

Try a fresh focaccia​ at PIZZERIA & BAR NOHGA for a fulfilling breakfast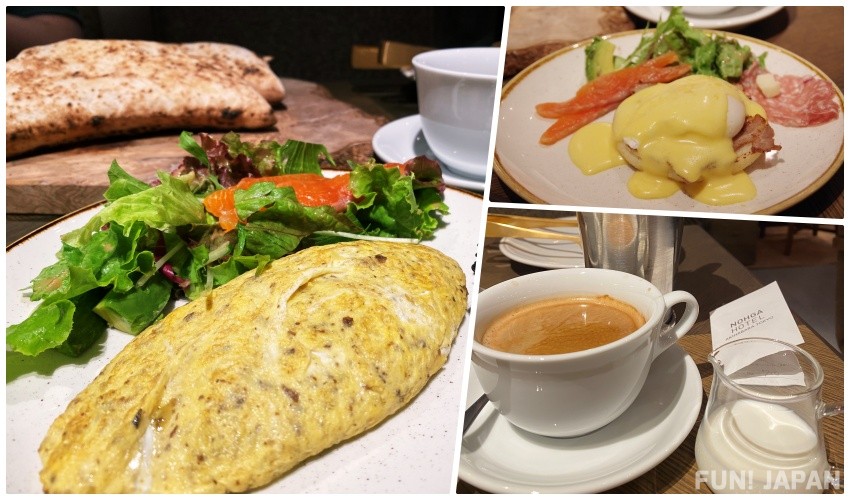 NOHGA HOTEL AKIHABARA TOKYO believes that "A journey starts from breakfast", and you can have a great breakfast on the first floor restaurant "PIZZERIA & BAR NOHGA". You can enjoy freshly baked Focaccia from the get go! Also, there are lots of egg-based dishes, such as eggs benedict or a mushroom omelette among more for a total of 5 different choices. Experience a delicious breakfast, get some energy, and set off on your day!

After reading up until this point, surely your image of Akihabara has changed! Just by taking a step outside, you will enter into a world of culture, and when you're tried, take a rest at the hotel and check out some amazing "Music, Art, and food alongside a wide range of culture exchange experiences for anyone and everyone that has interest". This is something you can only experience NOHGA HOTEL AKIHABARA TOKYO. During your next visit to Tokyo, you should definitely try stopping at this amazing hotel!
Hotel Information
Hotel Name:NOHGA HOTEL AKIHABARA TOKYO
Address:3 Chome-10-11 Sotokanda, Chiyoda City, Tokyo 101-0021
Number of Rooms:120
Wi-Fi:Yes
Access:6-minute walk from JR "Akihabara Station" Electric Town Exit / 4-minute walk from Tokyo Metro Ginza Line "Suehirochō Sta." Exit 3
[Survey] Traveling to Japan
Recommend