3 Delightful Desserts Restaurants near Shibuya Station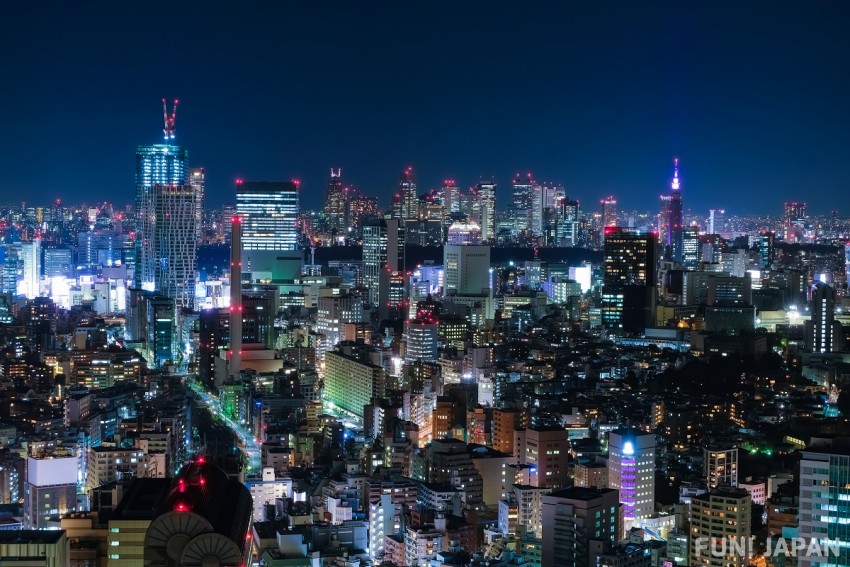 Shibuya is hugely popular among sightseers visiting Japan, and it has no shortage of popular confectionery stores either!

In this article, we are going to introduce to you some of the best confectionery stores that we have carefully selected around Shibuya station!

Pick 1: "Shiroichi" - Try Some Delicious Ice Cream which might have a Texture You're not Expecting!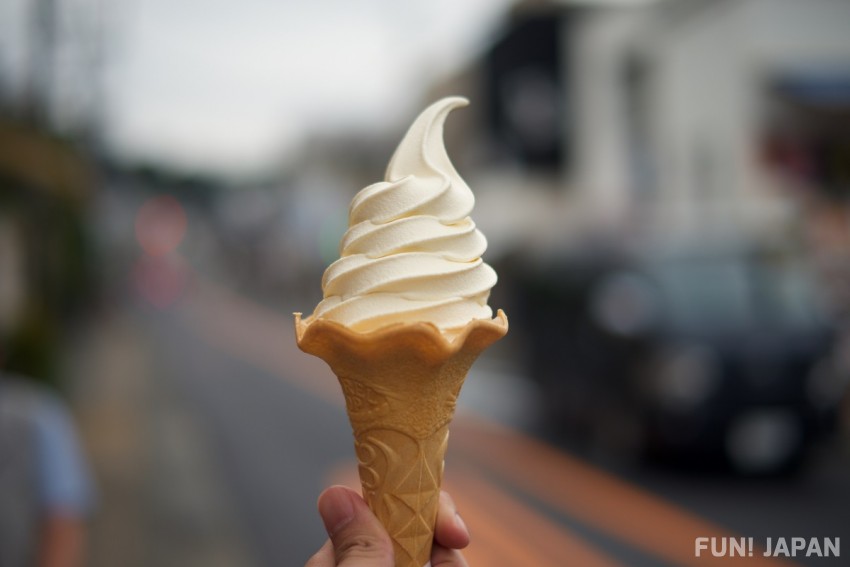 At "Shiroichi" which is found a short 10 minute walk from Shibuya Station, you can try an amazing ice cream where the outside is solid and the inside is soft and milky!

This ice cream has been gaining popularly lately with its strange texture and long appearance.

Through just a single bite, your nose will exhale a fresh smell of milk, mixed together with sweet vanilla and the irresistible texture on your tongue.

Experience the carefully selected high quality non-homogenized milk, you can even add some organic natural brown sugar to take your taste buds to the next level. Shiroichi is a store so popular that the lines begin prior to the store opening.

Spot information
Spot name: Shiroichi (白一)
Street address: 1F ANDOSⅡBuilding, 1-7-7 Jinna, Shibuya-ku, Tokyo
Access: 10 minutes walking distance from JR Shibuya
Business hours: 11:00-20:00 (Summer Period), 11:00~19:00 (Winter Period)
Pick 2: "Kyoto Uji Fujimeien" Attention! Head on Down to a Cafe Where You Can Experience & Enjoy Kyoto's Long-standing Tea Plantation Tea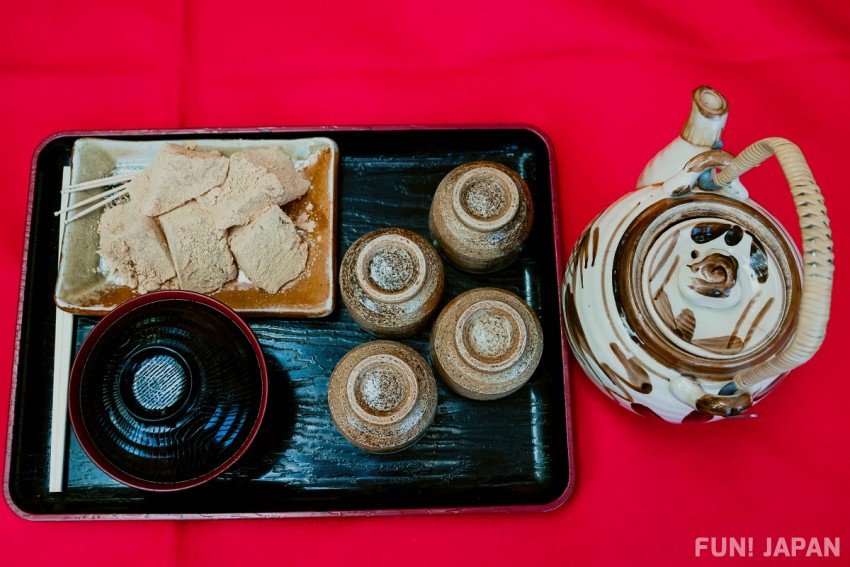 If you're wanting to eat some Japanese-style desserts in Shibuya, then you definitely need to check out "Kyoto Uji Fujimeien" which can be found on the 6th floor of "Tokyu Plaza Shibuya"!

Kyoto-Uji Fujii Tea Plantation holds over 480 years of history, and at this cafe you can taste some of this amazing tea. Alongside the tea they have confectionery, and a menu abundant in delicious items to choose from.
The one thing we would highly recommend you try is the delicious & beautiful looking Japanese-style parfait "Uji Matcha Brulee Parfait" and the "Hojicha (roasted green tea) Brulee Parfait".
There are also bracken-starch dumplings, ice cream, cream rice-cakes, roll cakes and even tea udon / soba noodle dishes for you to try. In the relaxing interior of the store where sunlight pierces the Japanese paper, it is a location where you not only enjoy the delicious desserts, but the view as well.

Spot information
Spot name: Kyoto Uji Fujimeien (京都宇治 藤井茗縁)
Street address: 6F SHIBUYA FUKURAS, 1-2-3, Dogenzaka, Shibuya Ku, Tokyo
Access: 3 minutes walking distance from JR Shibuya station
Business hours: 11:00-23:00
Pick 2: "Tyffonium Cafe" AR & VR at a cafe?! Enter Into a Strange Space, and Experience the Super Instagram-friendly Magical Parfait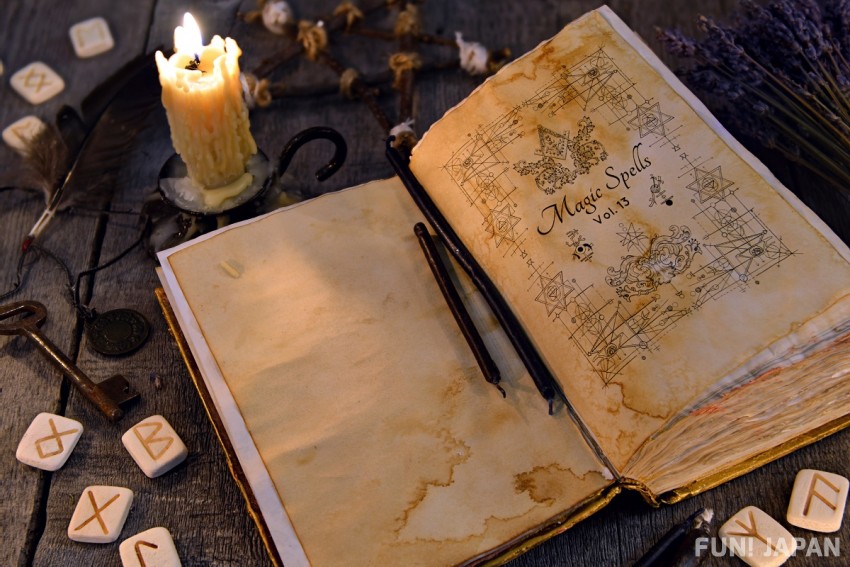 "Tyffonium Cafe" is located just 8 minutes walk from Shibuya Station on the 1st floor of Shibuya PARCO underground, and is a cafe where you can experience the latest and greatest in technology.

The thing you should definitely pay attention to is the AR parfait experience you can have whilst waiting for your order!

Through using VR you are able to head to the world of tarot cards in an old attraction, with 360 degrees of high quality graphics and a controller that you can interact with to control yourself, it's almost as if you're in a different world.
Experience something similar to real magic! You HAVE to visit this store!
Spot information
Spot name: Tyffonium Café (ティフォニウム・カフェ)
Street address: B1F Shibuya PARCO, 15-1 Udagawa-cho, Shibuya-ku, Tokyo
Access: 8 minutes walking distance from JR Shibuya station
Business Hours: 11:00-23:00 (22:30 L.O.) 
Related Articles: 4 Facilities to Experience Virtual Reality in Shibuya!
※Due to coronavirus (COVID-19), some of the facilities may be temporarily closed or have different hours from the hours stated here.

[Survey] Traveling to Japan
Recommend