Top 3 Remarkable Ramen Shops around Shibuya Station
Shibuya, a hugely popular sightseeing location with countless places to see, things to do, and foods to try. As you would expect it also holds many delicious ramen restaurants to visit, and is known as just one of the many districts with a highly competitive marketplace.

We're sure there are people who go to Shibuya and want to eat one bowl of ramen after another. But there are so many restaurants, where should I go first? If you're someone who is asking yourself this question, we have just the article for you.

We've carefully selected some of our top recommended ramen restaurants for you to visit in this article, let's take a look together!

Pick 1: Dōgenzaka Mammoth: Super thick noodles, rich soup, delicious flavors!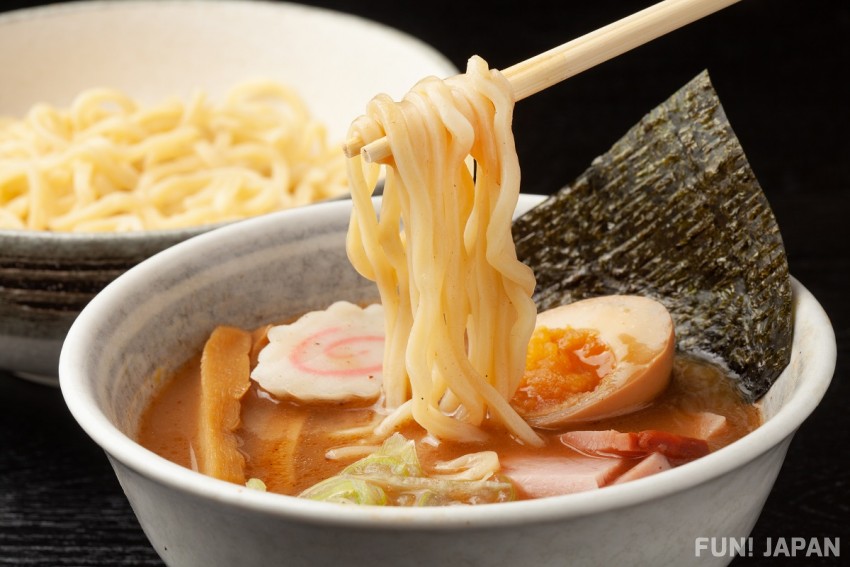 Located just a 4-minute walk from Shibuya Station, Dōgenzaka Mammoth is a very popular restaurant where the line can sometimes go out the door. We would like to especially recommend trying their popular menu item "Noukou Nikuiri Tsukemen" which is a ramen dipping noodle dish with rich-flavored meat.
You can choose from 2 different types of noodles, but we would especially recommend the embryo bud noodles. The thick noodles which have had embryo buds kneading into them are so delicious you could eat them alone!
The flavor of the fish scented soup together with the strong texture of the thick noodles comes together for an amazing taste. The noodles have enough bounce to fight back against your bite, and the overall dish is so delicious your chopsticks won't stop moving! Not only delicious, but the embryo bud noodles are rich in nutrition!
Furthermore there are only menu items such as spicy dishes or Chinese soba noodle dishes, so we're sure you can find a dish that suits your preference.

Spot information
Spot name: Dōgenzaka Mammoth (道玄坂マンモス)
Street address: 2-10-1 Dogenzaka, Shibuya-ku, Tokyo
Access: 7 minutes walk from JR Shibuya station
Opening Hours: 11:30-16:00 & 17:30~23:00 (Mon~Fri), 11:30-22:00 (Sat, Sun & Public Holiday)
Closed: Japanese New Year Holiday and Obon Holiday
Wi-Fi: Not available
Language: Japanese only
Credit cards: Not available
Pick 2: Shinbusakiya: Try some classic miso ramen in Shibuya!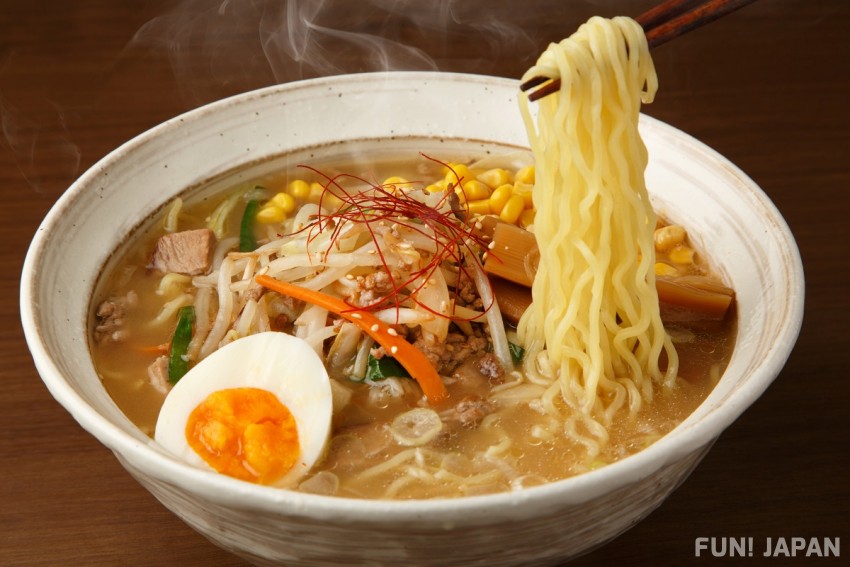 The popular "Shinbusakiya" is a classic miso ramen restaurant. They have some popular menu items including "broiled miso ramen", "broiled specialty ramen", and "broiled spicy special ramen" among more, there are lots of different miso ramen dishes to choose from.

All of which use over 10 different ingredients mixed together in a spicy miso sauce, with thick egg noodles taken from Sapporo, and other specialty soups , vegetables, and pork belly and bones for an amazing taste.

The miso has been friend in a wok, then hot soup added, as well as vegetables that have been grilled over a flame giving the soup its miso flavor, creating an ever deeper flavored miso ramen.

Spot information
Spot name: Shinbusakiya Shibuya (麺匠 真武咲弥 渋谷店)
Street address: 2-10-3 Dogenzaka, Shibuya-ku, Tokyo
Access: 7 minutes walk from JR Shibuya station
Opening Hours: 11:00-05:00 (Tue~Thu), 11:00-07:00 (Fri~Sat), 11:00-02:00 (Sun)
Holidays: Irregular
Wi-Fi: Not available
Language: Menu in English available
Credit cards: Not available (Suica and other cards of the like can be used)
Pick 3: Kugatsudo: A stylish cafe-like ramen restaurant!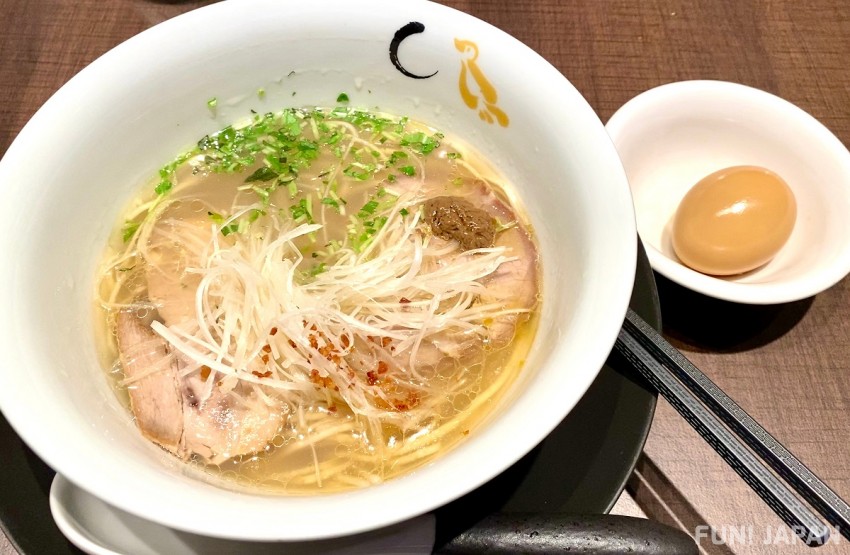 When you enter into Kugatsudo, you will instantly notice that the interior is relaxed similar to that of a cafe, you will be taken aback by what you thought a typical ramen restaurant looks like and relax in front of the large windows that display a slice of nature.

Their ramen has 3 types, lightly flavored, heavily flavored, and specials. They also have Tsukemen (dipping noodles), gyoza, and other limited time specials such as chilled Chinese noodle dishes, the menu is so expansive that you'll be spoiled for choice. Also, Kugatsudo has a new theme of menu items that have the motto "Ramen that is good for the body" which uses no additives and all-natural ingredients.

Ramen is a given at Kugatsudo, but you can also try some sweet and sugary dishes that have been conceptualized to go well with ramen. Items such as "Japanese-style parfait" "Standard dessert" "Dessert set" and "Floats" are available and allow you to cleanse your pallet after the delicious ramen with a delicious sweet taste.

Spot information
Spot name: Kugatsudo (九月堂)
Street address: 2F 2/F Sato Building, 1-15-12 Jinnan, Shibuya-ku, Tokyo
Access: 7-8 minutes walk from JR Shibuya station
Opening Hours: 11:00~22:00 (Mon-Sat), 11:00-21:00 (Sun, Public Holiday)
Wi-Fi: Available(Minakami Town Wi-Fi)
Language: Menu in English available
Credit cards: VISA、Master、JCB、AMEX、Diners or E-money QUICPay
[Survey] Traveling to Japan
Recommend