How Excited are you to Experience Shibuya's Maid Café, Maidreamin?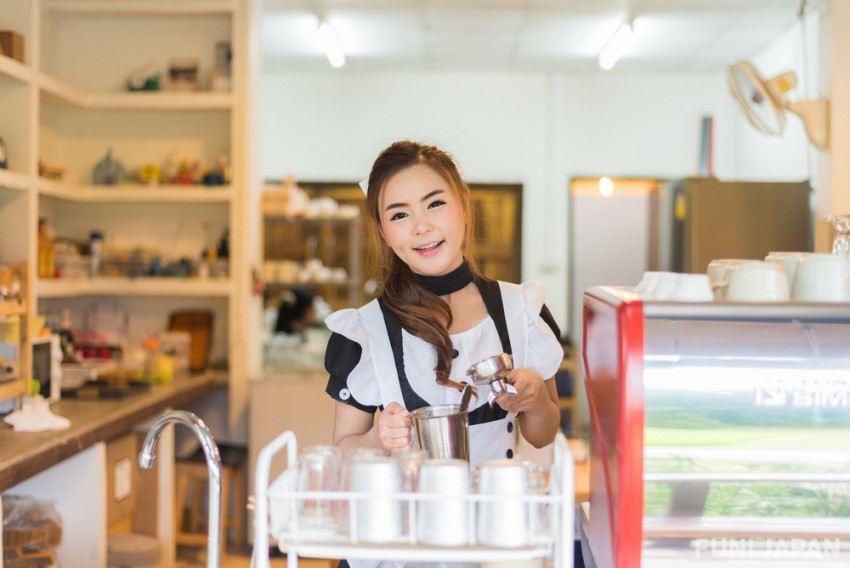 Maid café is one of the well-known subcultures of Japan, it is popular not only with the Japanese, but also with foreign visitors. Apart from Akihabara which is the birthplace of maid cafes in Japan, you can also go to a maid café in the trend capital, Shibuya. We are going to introduce Shibuya's maid café called Maidreamin in this article.
What is a Meido Café (Maid Café) in Japan?
Maid café (Meido Café in Japanese) is one of the representative subcultures of Japan. It is a café or small restaurant where the waitresses are dressed in maid outfits and serve the customers as their "master", like in role-play.
Maidreamin, a Maid Café in Shibuya!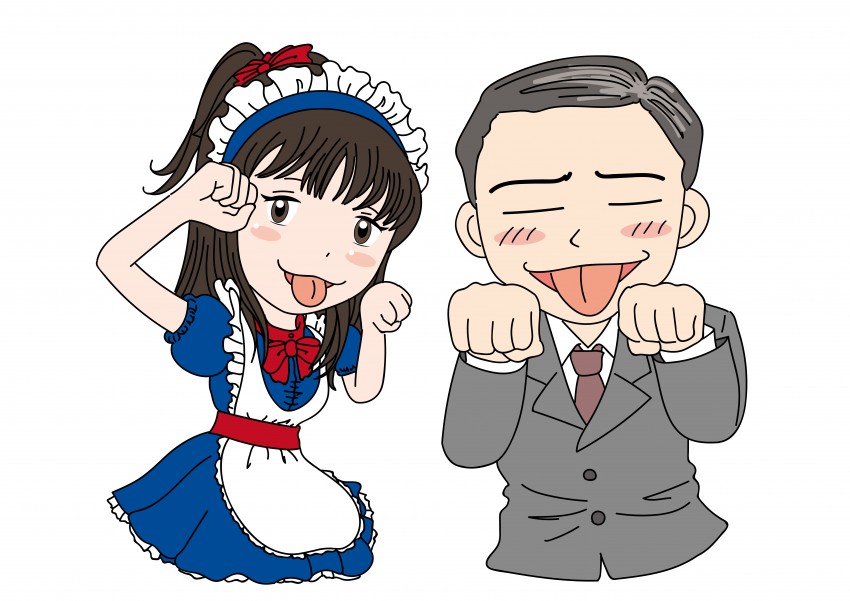 Maidreamin is a maid café in Shibuya which is convenient to access. When you enter the café, you are not a "guest", you become a master, prince or princess, who is served by maids, to experience something out of ordinary.
"Dreamland" Served by Maids
While the space itself in the café is a so-called "Dreamland", meaning a dream-like place for you. The maids of Maidreamin do their best to bring happiness to the masters and princesses. The food or drink will be served by maids with a magic spell.
Collaboration with TeamLab for Interior design
Maidreamin Shibuya was in collaboration with TeamLab★ for digitized interior design. As the theme of maid comes from a fictional world such as manga, anime and video games, the designer wanted to create a space of "being in a digital world like video games". People can interact and communicate with each other through the technological interface in the café.
The Kawaii Maid in Maidreamin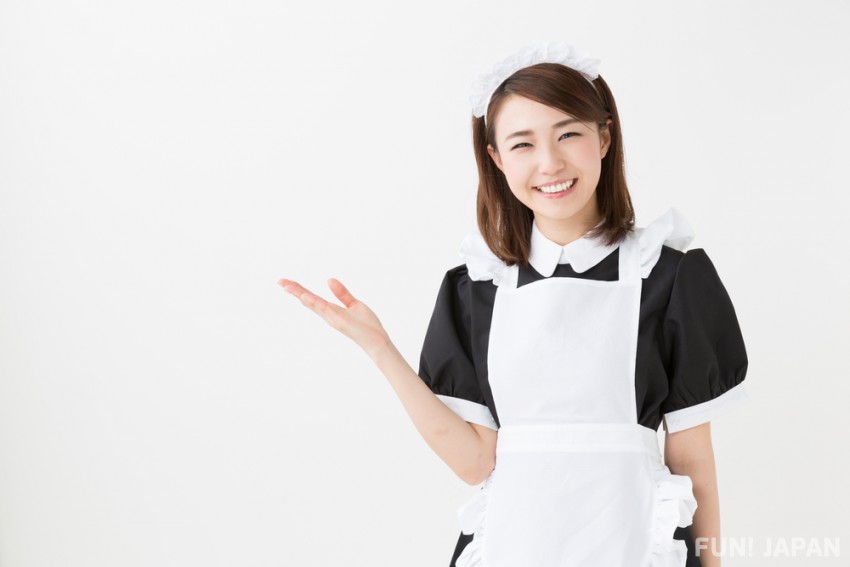 The maids in Maidreamin are dressed in maid uniform with very KAWAII (cute) accessories. Each of them has their unique stories about why and how they come from different places (maybe planets) to the maidreamin now. You can dive into the magic world and ask them about their story!
What can I do at Maidreamin?
Not only food and drinks are provided in maid cafe, the maids can perform live shows and have conversations with the customers.  
Interactive Service with Magic Spell
The maids come with at-the-table performances for you by ordering the special menu like Omlet rice with ketchup drawing, "Love-dreamin" Cocktail, FURIFURI-Potato, etc.! The food or drink will be served by maids with a magic spell that makes everything more delicious. Remember to take pictures of the food, desserts, and drinks for Instagram with your group to keep the happy memories!
WOTAGEI Performance
You can enjoy a live show performed by the maids every 2 hours. There are four combo packages with different combinations like meal, dessert or cocktail plus a drink, a photo, and a gift. The highlight is the wotagei performance "WAGAMAMA Live Combo", do not miss it if you would also like to do wotagei dancing with them!
Food and Drink Menu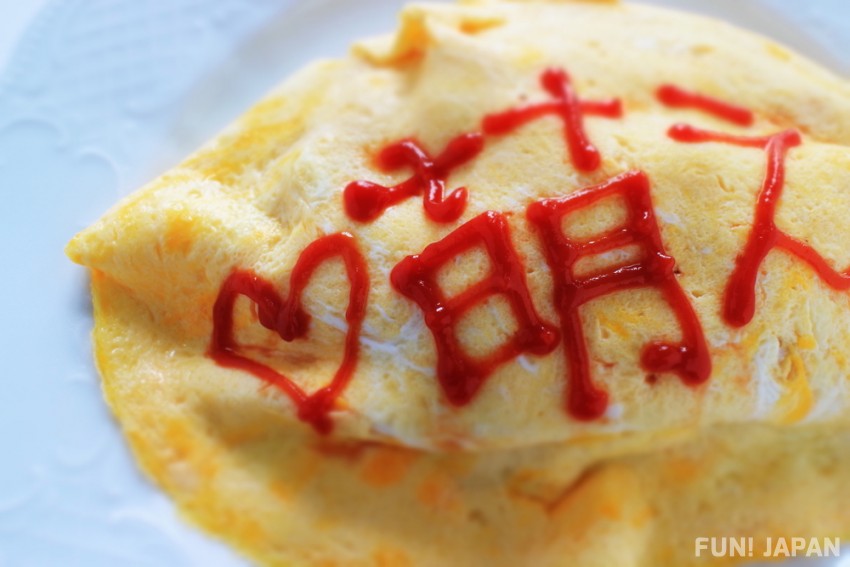 The typical food choice would be omlet rice with a ketchup drawing, while other single items include hamburger steak, curry, pasta, desserts with cute appearances such as Animal-like Parfaits etc., as well as soft drinks and alcohol drinks.

Many of them have a themed and funny name. like "Twin Bears Omlet Rice (ふたごのくまたんオムライス), "Little Chick Curry (ひよこたんカレー)", "Cute Rabbit in the Forest Parfait (森の木陰のうさちゃんパフェ)", "Angel's High Ball (天使のハイボール)".
Please also remember there are "Moe Words (secret language)" and they talk to the maid "Nyan - nyan" with the cat's pose when they are serving the meal.
Price System
Different from other restaurants where the expense is counted by single items, maid cafés have their own pricing system. For Maidreamin, the admission fee is 500 yen (excluding tax) per 60 minutes per person, together with adding extra food and beverage charges. A maid will inform you 10 minutes before departure time.
Pay Attention for the rules
Even though the maid café provides "masters" a place for happiness, customers cannot get extra services from the waitresses. Customers need to obey the rules of Maidreamin. Normally, only interactive conversation can be carried out in maid café, so be aware that physical interactions between the waitresses are not allowed. Please treat the maid just like you would paying respect to any other waitress in normal cafés or restaurants.
Furthermore, smoking is prohibited and please refrain from taking pictures with maids and other guests without permission. However, you can simply take polaroid instax photo with the waitresses as a souvenir photo, which costs between 800-1,500 yen.
Spot Information
Shop name: Maidreamin SHIBUYA Store
Address: B1F Horaiya Building, 30-1 Udagawacho, Shibuya-ku, Tokyo 150-8010
Access: 7 minutes walking from JR Shibuya station (Hachiko Exit)
Business hours: 11:30~23:00
[Survey] Traveling to Japan
Recommend