"Edo Tokyo Yoichi or Night Market" in Kandamyojin, Akihabara, in Tokyo- a Regular Monthly Event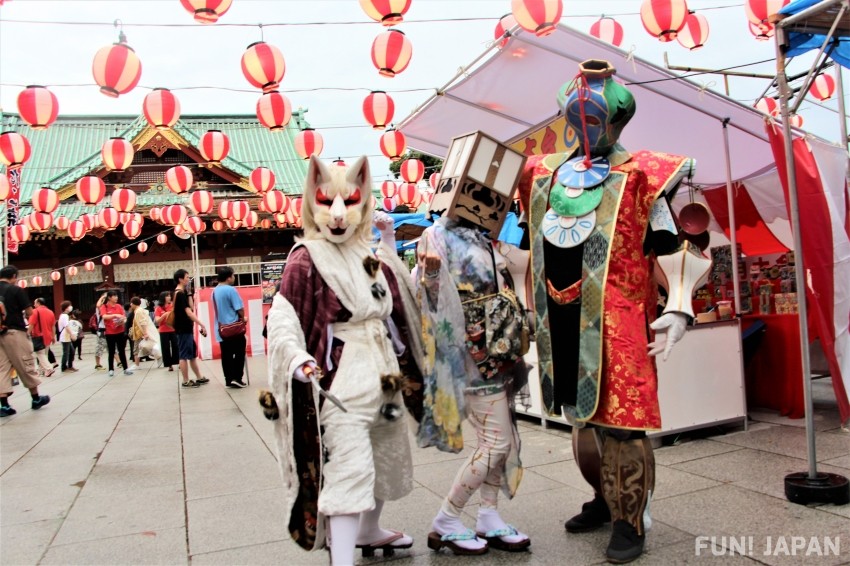 "Omatsuri" (literally festival) is a Japanese tradition in temples and shrines. Omatsuri carries much fun, for its stalls, dance, and prosperous atmosphere, no tourists want to miss any, while normally they are annual event, so it is extremely difficult to squeeze a moment to match with the short period. Yet, "Edo Tokyo Night Market" in Kandamyojin is a regular monthly event. FUN! JAPAN Team has been there to check what sort of festival it is!   

What is "Edo Tokyo Yoichi or Night Market" at Kandamyojin?
It is an event held in the end of every month at Kandamyojin shrine in Akihabara for visitors to experience the Japanese culture of traditional festival, Omatsuri market, and subculture. Let's join in the happy atmosphere at the end of day of your sightseeing at Tokyo station area or Akihabara! 

A Unique Shrine "Kandamyojin" in Akihabara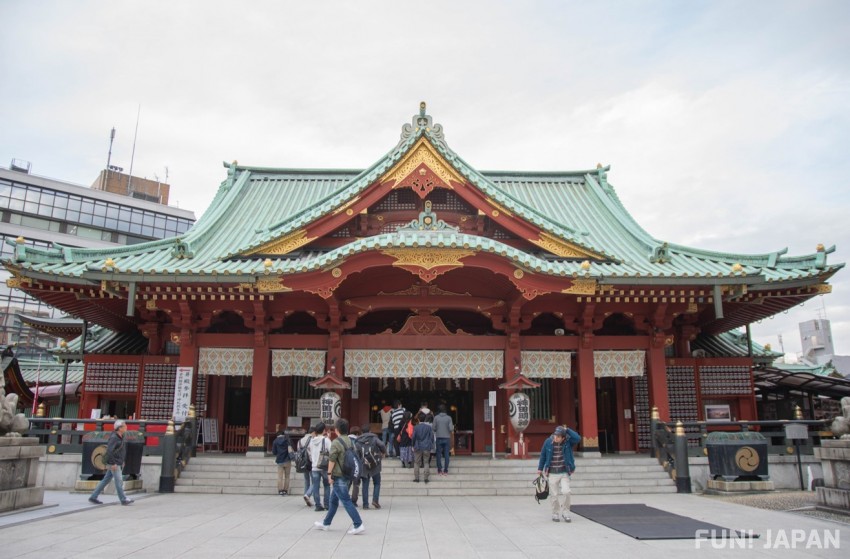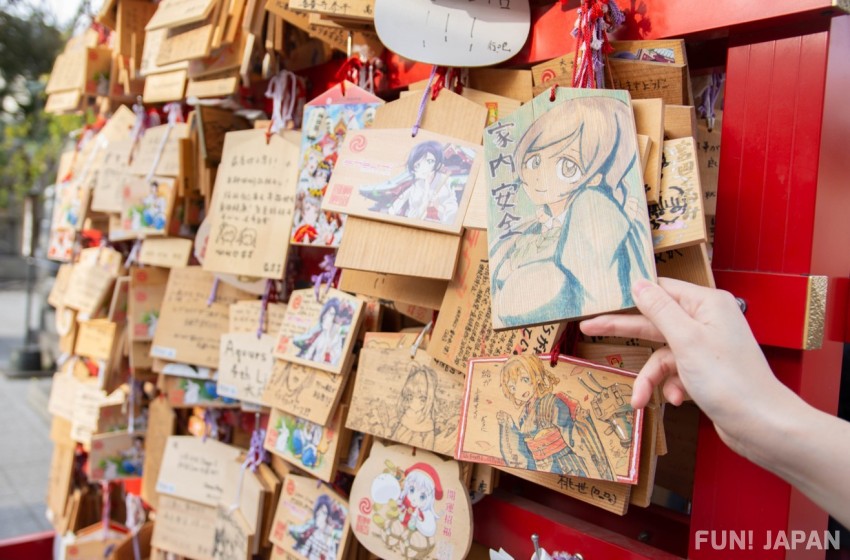 It was established in year of 730. In Edo era, it served as a "Chinjugami" (the guarding shrine for the whole Edo, current Tokyo) that everyone, samurai to commoners, believed and respected the shrine itself. It is also worshiped as the shrine for Akihabara and thus strongly associated with animation. At the shrine, you can buy traditional ema (votive wooden plaque) with popular anime characters.
What "Edo Tokyo Night Market" offers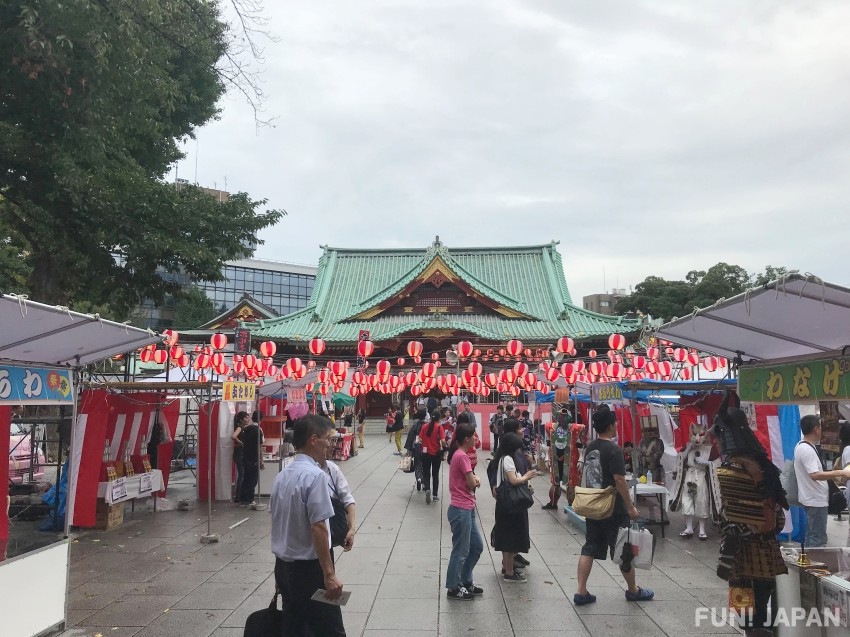 It is an omatsuri aims to experience traditional festivals and present subcultures in an interactive way. The regular event started in August 2019, offering fast-food stalls, game counters, and interesting shows, covering almost everything fun.
The Attractions of "Edo Tokyo Night Market"
Attraction No.1 Takoyaki, butter potato…stalls serving traditional Japanese deli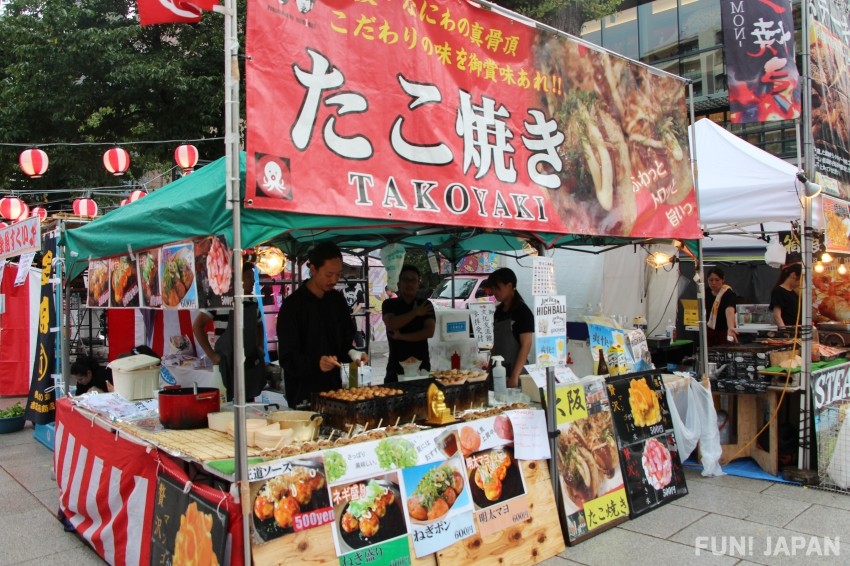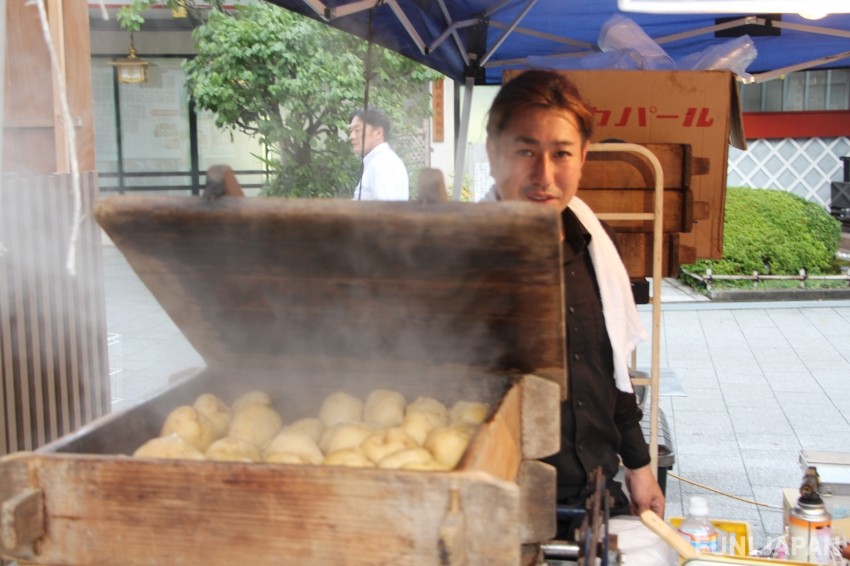 As many as 25 stalls offering plentiful of choices like the festival classics- takoyaki, butter potato, and fried noodles.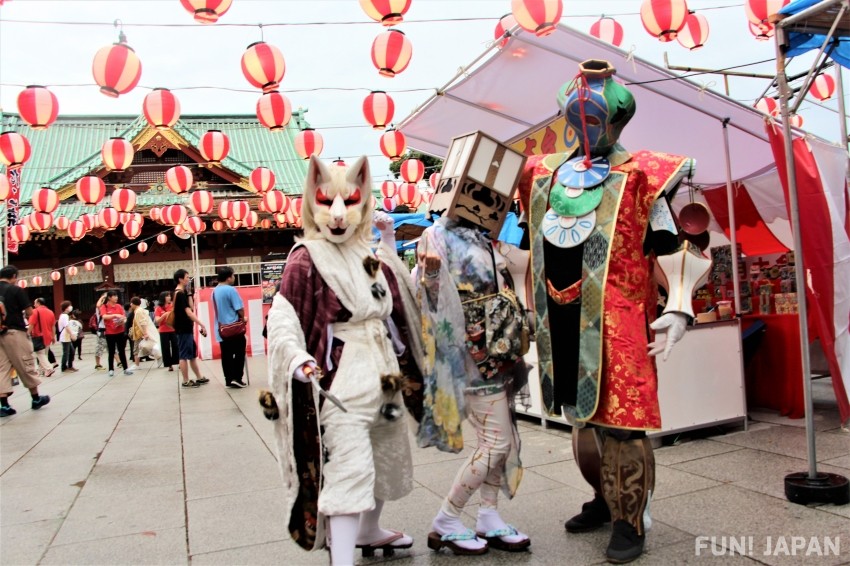 Unique stalls with "monster" serving guests.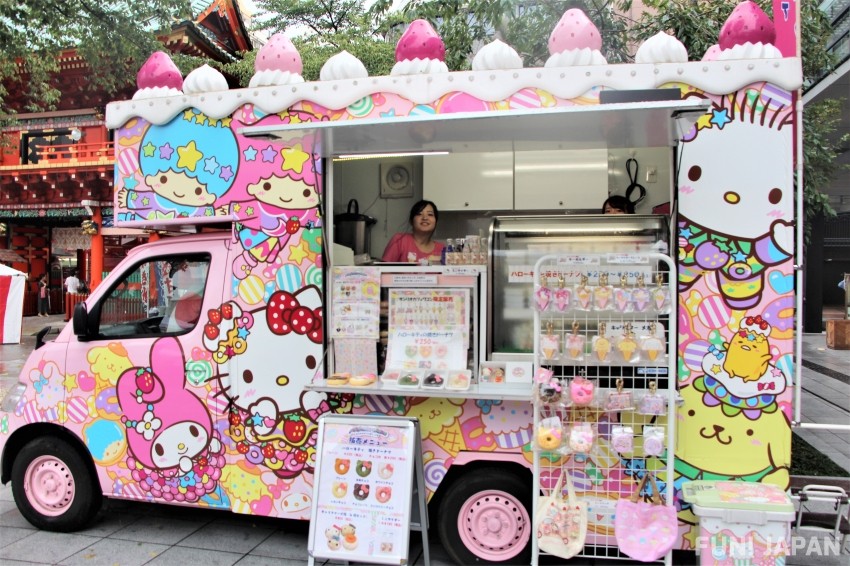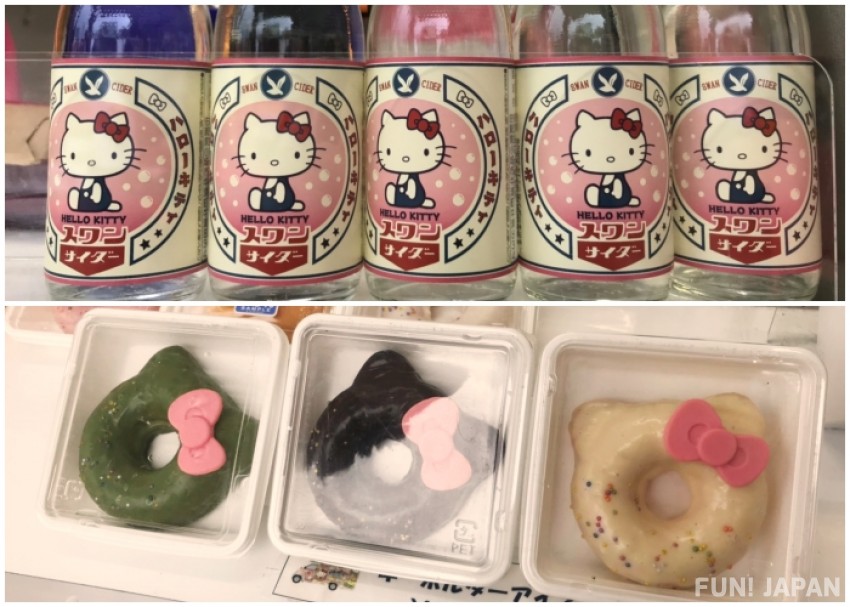 Sanrio's food truck "Miracle Gift Parade", selling Hello Kitty doughnuts and sweets!
Attraction No.2 Lively Taste and Exciting Shows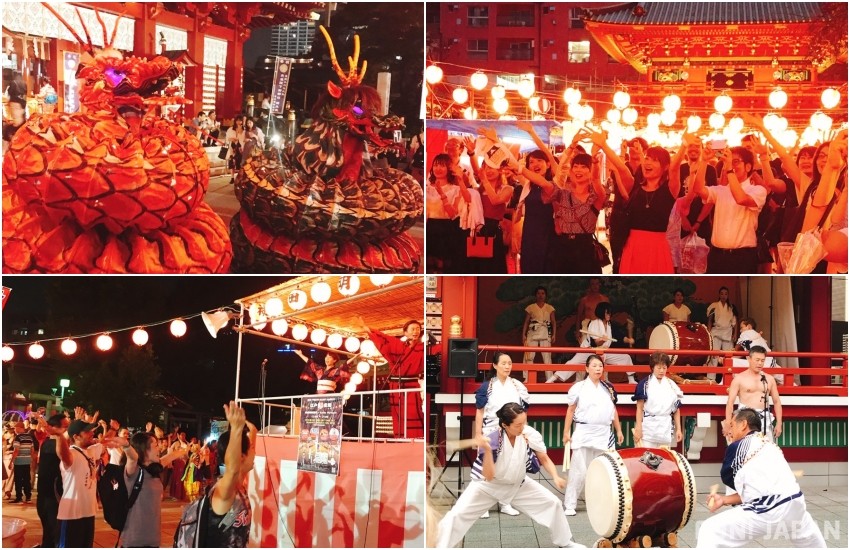 Edo Tokyo Night Market has taiko drum and festival dance shows visitors can participate in to heat up the night. In our visit, we encountered "Iwamikagura" from Shimane prefecture and had nice shots of the huge snakes, which are props of theatrical dance. Visitors can join the dance at Kandamyojin, and there are different dances in every month.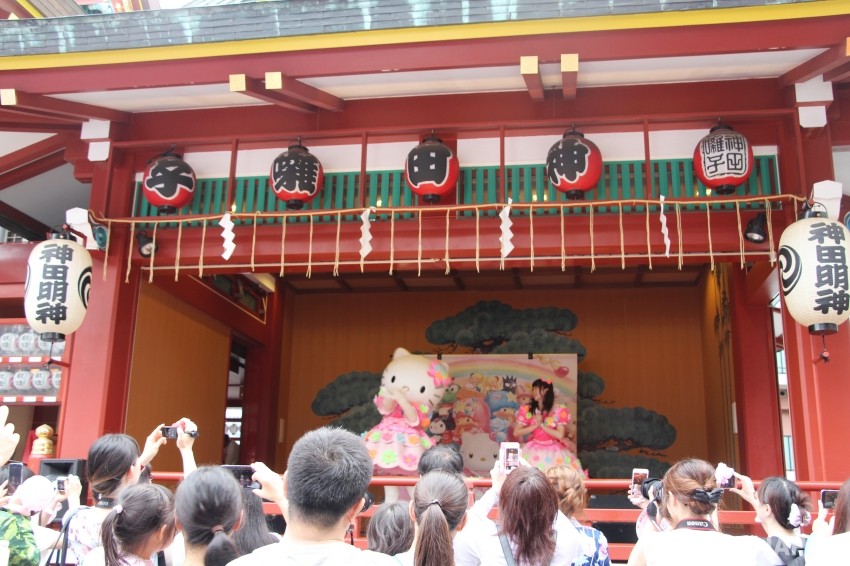 At the theatrical dance stage (神楽殿/Kaguraden) , there are various unique shows to watch, too. This year, the shrine welcomes the mini shows of Hello Kitty for her 45th anniversary.
Here is the schedule in 2019, please join and have fun if you are around in Tokyo!
Schedule
21(Sat) & 22(Sun) September 2019

19(Sat) & 20(Sun) October 2019
29(Sat) & 30(Sun) November 2019
13(Sat) & 14(Sun) December 2019
Spot Information
Facility Name: Kanda Myojin
Fixed Off-day: No fixed off-day
Address: 2-16-2 Sotokanda, Chiyoda-ku, Tokyo
Nearest station:
5 minutes on foot from Chuo Line / Sobu Line Ochanomizu Station (Hijiribashi entrance)
7 minutes on foot from Keihin Tohoku Line / Yamanote Line (Akihabara Electric Town Entrance)
5 minutes on foot from Tokyo Metro Marunouchi line, Ochanomizu station (1st entrance)
5 minutes on foot from Tokyo Metro Chiyoda Line, Shin Ochanomizu Station (B1 entrance)
5 minutes on foot from Tokyo Metro Ginza Line, Suehirocho station
7 minutes on foot from Tokyo Metro Hibiya Line, Akihabara Station
[Survey] Traveling to Japan
Recommend