Fireworks AND cute marine animals?! Don't miss this spectacular summer experience!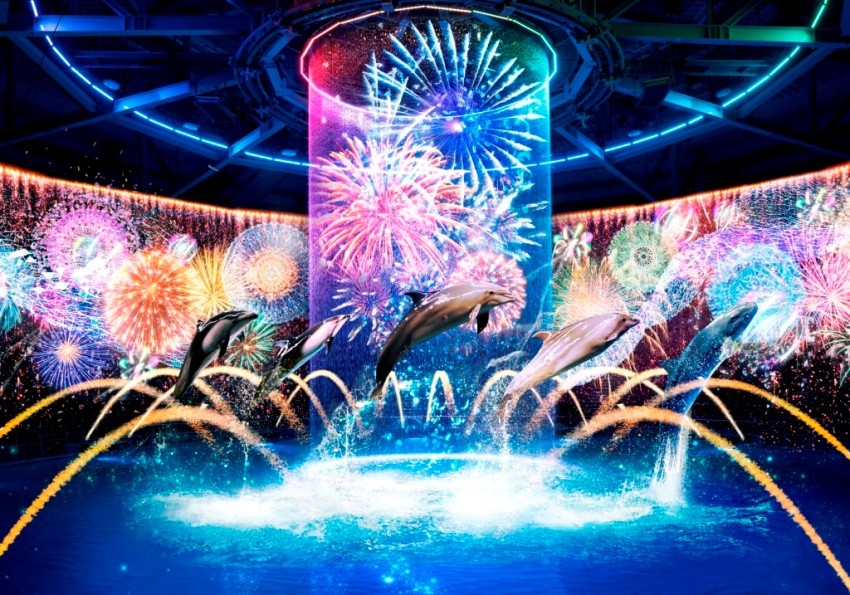 Fireworks, festivals, and hanging out on the beach to cool off is synonymous with Japanese summer. Wouldn't it be great if you could experience all three of these things at once?


Worry not, because you can enjoy them all at one place in Tokyo! Experience the wonder of Japan's cutting-edge technology at Maxell Aqua Park. At this aquarium, people of all ages can enjoy interacting with cute marine animals.

Dolphins dancing with fireworks?!
The dolphins frolic about in the water energetically, sometimes slowing to a more gentle and graceful pace to match the music in the background. Onlookers are sure to be bedazzled by the beautiful performance of the dolphins in the fantastical space laid before them!
Cute penguins go round and round
Penguins may seem quite clumsy, but they are actually quite nimble. Aquarium guests are sure to get a cuteness overload watching them waddle about playing with their toys.
Hours of Operation

Maxell Aqua Park is open from July 13th (Sat.) to August 9th (Fri.) and August 16th (Sat.) to 31st (Sat.) from 9:00 am to 10:00 pm. From August 10th (Sat.) to August 15th (Thurs.), it is open from 8:30 am to 10:00 pm. Last admission is one hour before the aquarium closes, so guests can even enjoy the sights in the evening after dinner.
Price of Admission
Adults: 2,300 yen

Elementary/Middle school students: 1,200 yen

Children (4 y.o. and older): 700 yen
Spot Information

Attraction: Maxell Aqua Park Shinagawa
Address: Shinagawa Prince Hotel, 4-10-30 Takanawa, Minato-ku, Tokyo
Access: A 2-minute walk from JR Shinagawa Station
[Survey] Traveling to Japan
Recommend