Ichiran no Mori – The Tonkotsu Ramen Factory in Fukuoka, Japan
When foreigners visiting Japan are being asked about their favorite Japanese food, Ramen often comes first and because of that, for all noodle lovers, if you want to know what is behind the curtain of a ramen restaurant, this article is for you!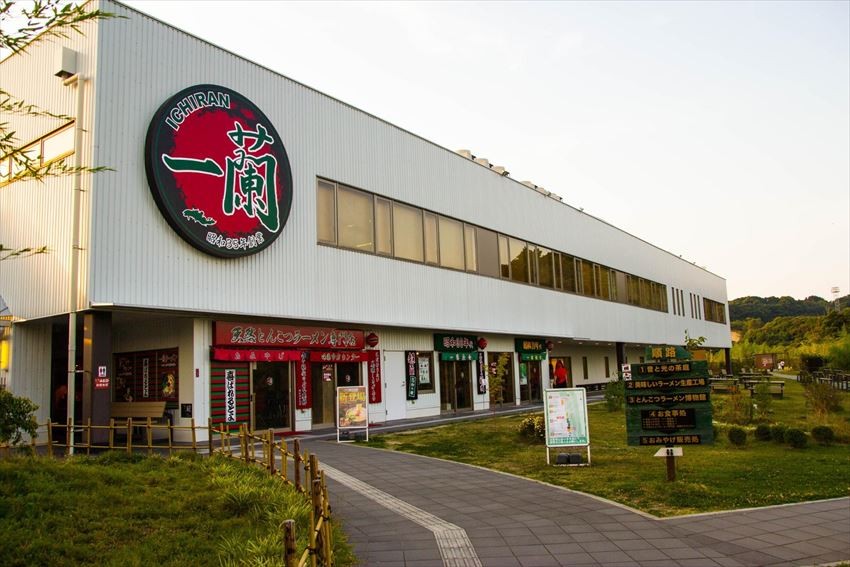 What is a "tonkotsu" ramen
First let's start by explaining what "tonkotsu, 豚骨" means. Literally "Pork bones", simply refers to a "dish made with pork and bones. Originated from Hakata, this recipe of noodles bathed in a copious bouillon is probably the most popular in the whole archipelago. Compared to the rest of its siblings, "tonkotsu ramen" uses thin noodles. For the anecdote, it is said that the fishermen in Hakata bay needed to eat quickly, therefore thick noodles were not appropriate. I guess between two moments of toil in the sea, one can only allow himself few minutes to tuck in as many noodles as possible before getting back to work.
The bouillon
Another distinctive feature of this delicacy is the thick and milky pork broth. To describe the texture, I would say that it is somehow similar to a mushroom soup : light and creamy at the same time. This rather rich soup is made of both boiled meat and bones. The heat of the water makes everything melt together, giving this peculiar flavour. The meat and the other ingredients are being simmered, which is why they beautifully fall apart in your mouth.
Some Japanese people find it greasy and heavy, but in general it fits foreigner's palate. Besides, one must keep in mind that depending on where you go, the dosage can vary. Usually, in renown shops like the branch I am presenting today, the balance is just right, neither too oily nor too diluted.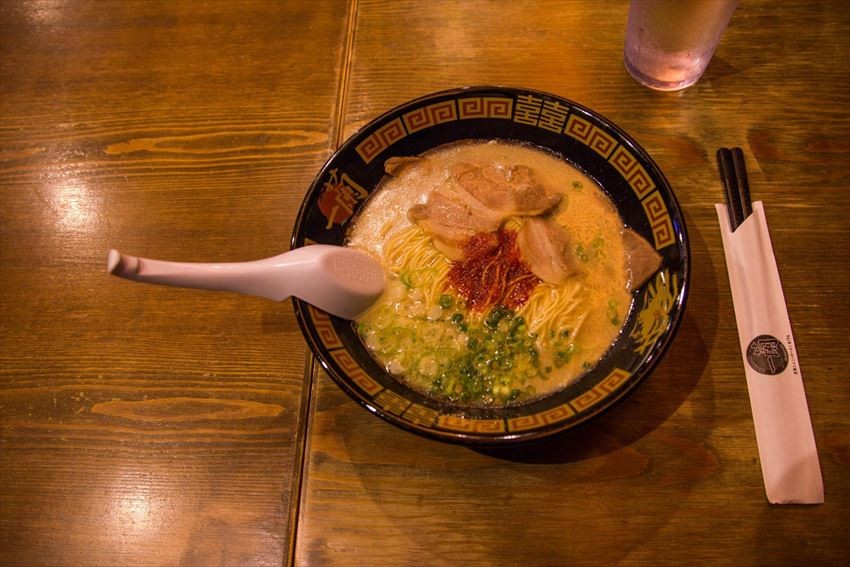 Ichiran Ramen
Ichiran is one of the biggest ramen restaurant chain in terms of popularity, numbers of branches and turnover. Since it was founded in Fukuoka, it is no coincidence that their specialty is "tonkotsu ramen".
The Ichiran method
This branch could differentiate itself from the rest of the peloton thanks to two unique features : the self-ordering method and the individual counter. Both were made to save time and protect privacy. Indeed, apparently some ladies were reluctant to come because they did not want to be seen while "slurping" the noodles.
Before entering in this shop, you have to choose what kind of ramen you want, as well as the extra toppings or side dishes (egg, slice of meat, vegetables, etc), which is pretty common in Japanese branch restaurants. However, right after this, once you are comfortably seated on your chair, a small yellow paper will be given to you. It contains further details about your order such as the hardness of the noodles, the spiciness and the thickness of the soup.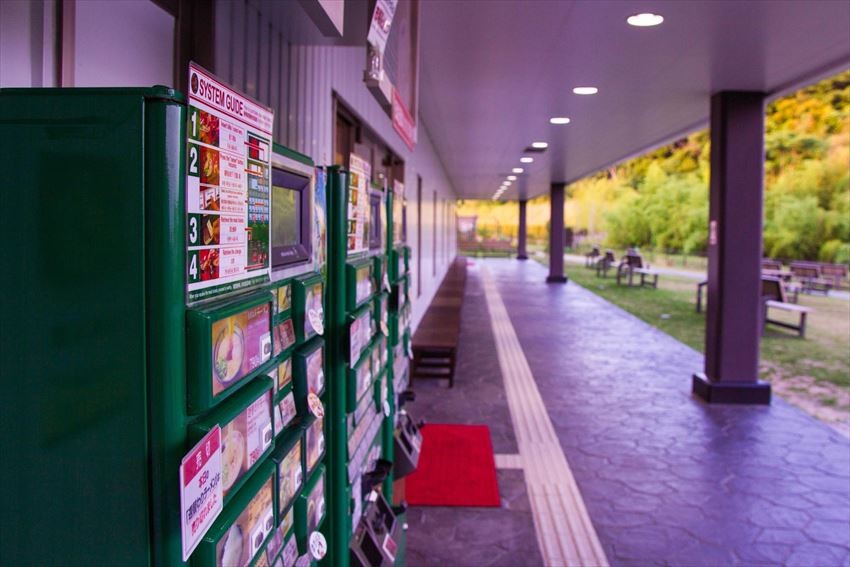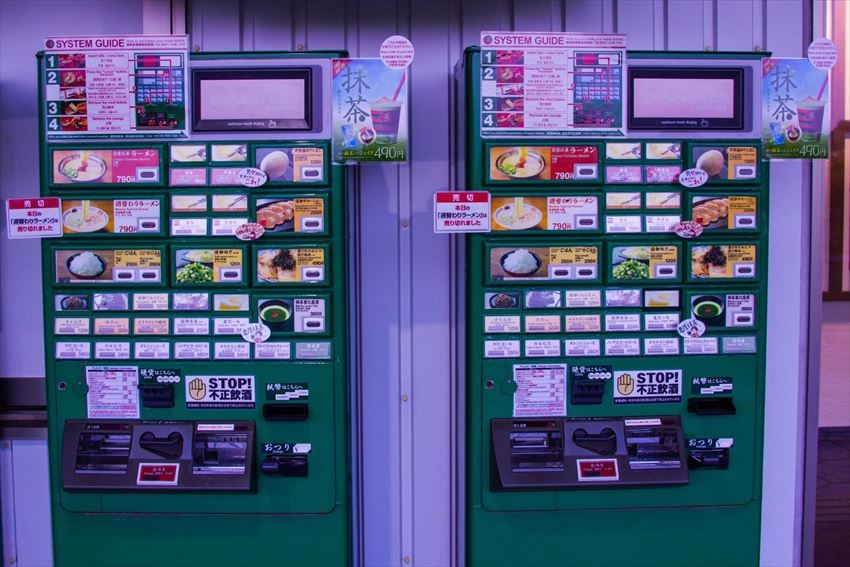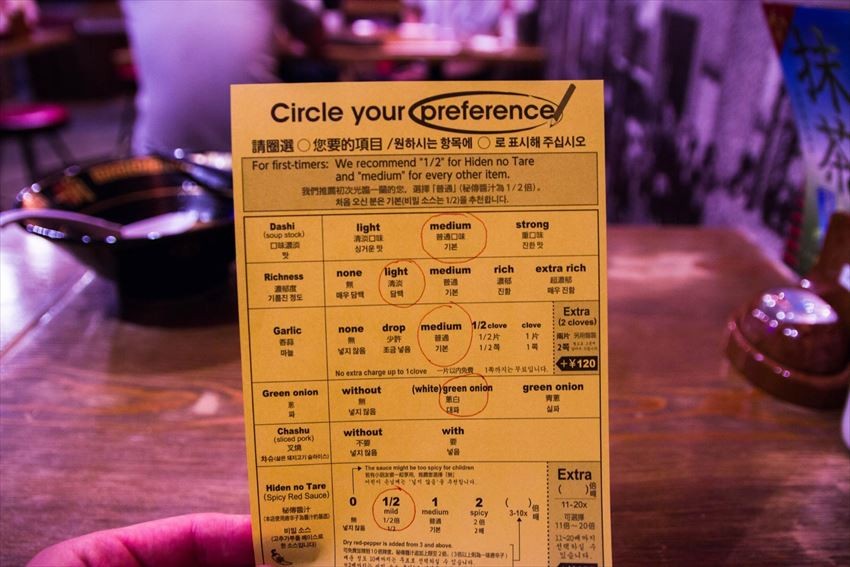 Besides that, as mentioned before, the counter is separated into polling booth-like individual spaces. In front of you, a little curtain through which the staff can bring your dish. As soon as you have filled out the little yellow form, you can ring the bell and they'll come right away.
You might find this system odd, or even rude because the staff do not really engage into a talk with the customers like in other places. But this was meant to encourage timid ladies to come eat their beloved pork soup, and we do not want to leave them without it !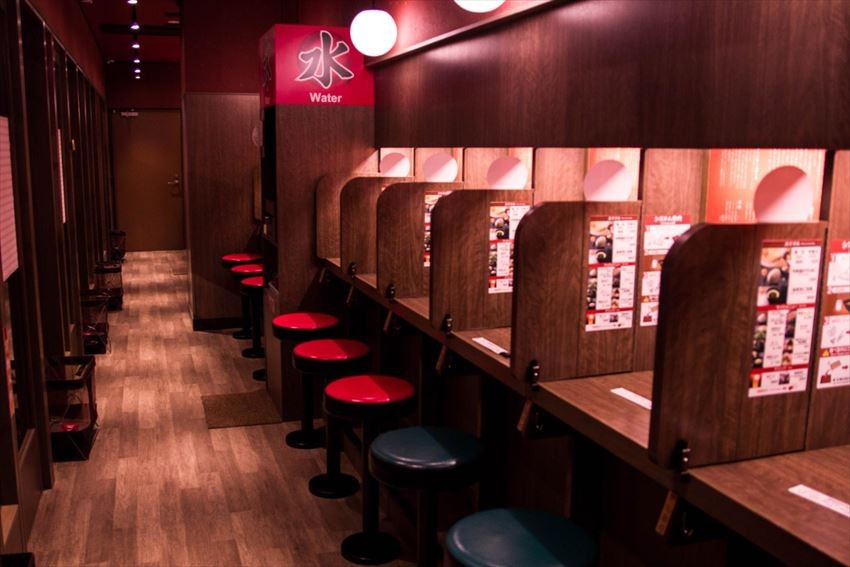 The Tonkotsu Ramen Factory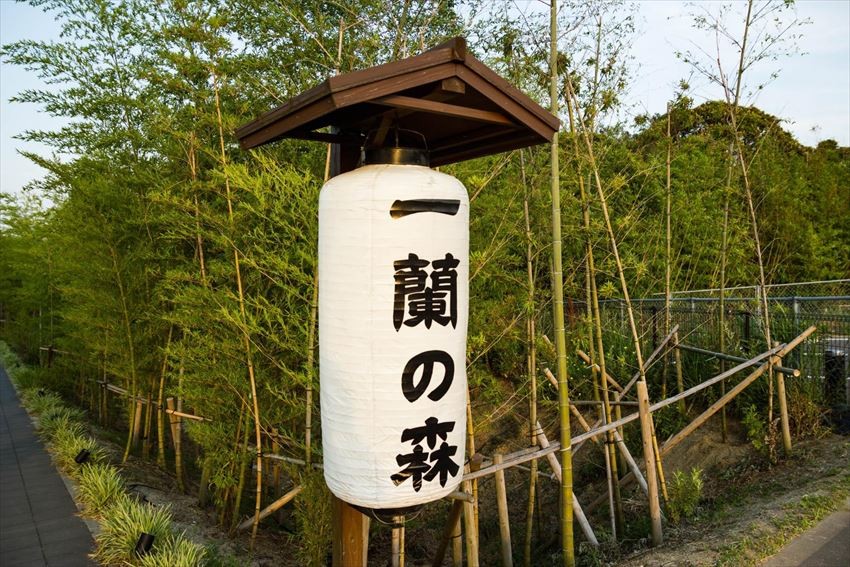 For those who truly love ramen or those are simply curious about their production, Ichiran no Mori is the place to be. On top of having a restaurant with an exclusive recipe changing every week, it has 3 differents rooms for its restaurant, a museum and an opening window to the factory inner part. So you can basically peep through the window to see how the dough is being made in real-time. Be careful, the spectacle is only accessible from 9am to 4pm.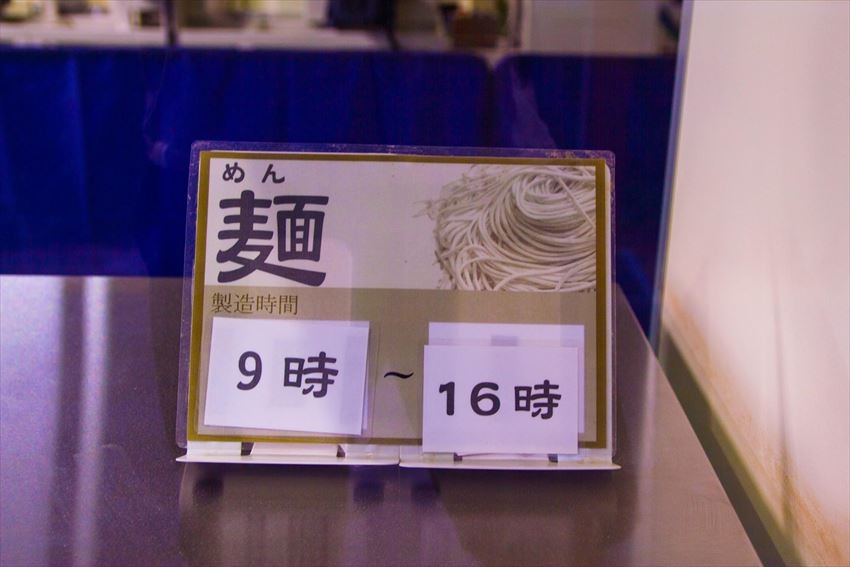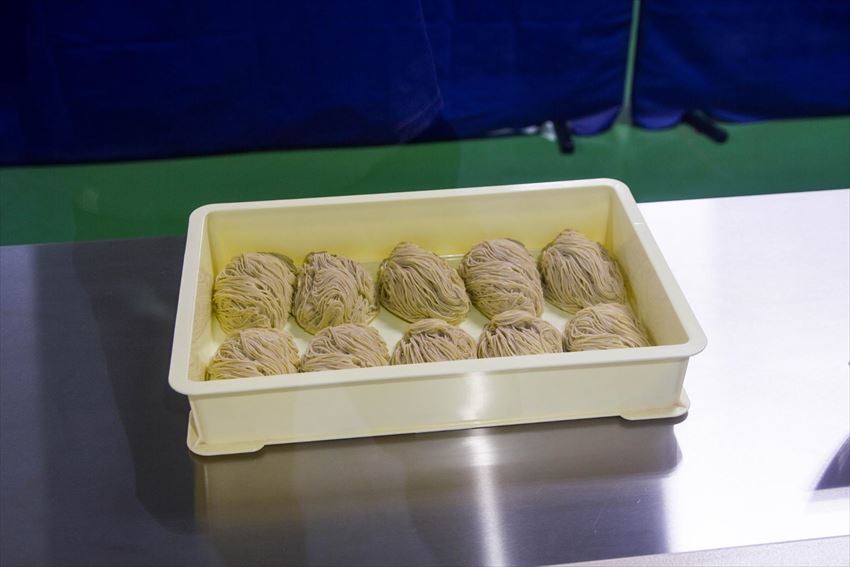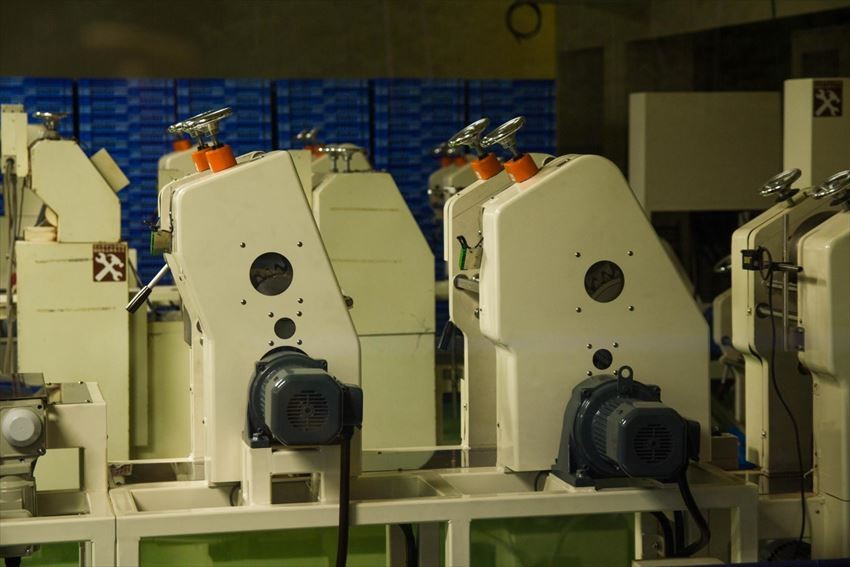 The Tonkotsu Ramen Museum
The museum is a small, yet informative part of the factory. Stretching throughout four rooms connected to each other in hallway shape, it covers all the little details concerning the preparation of the food, but also the historic steps for Ichiran creation. However, though you have some image to help you understand, it is all written in Japanese therefore it'll be smart to go with a Japanese friend or guide.
In the latter case, there is no specific tour for this location but some companies propose "customized tours", therefore you may include this spot in it.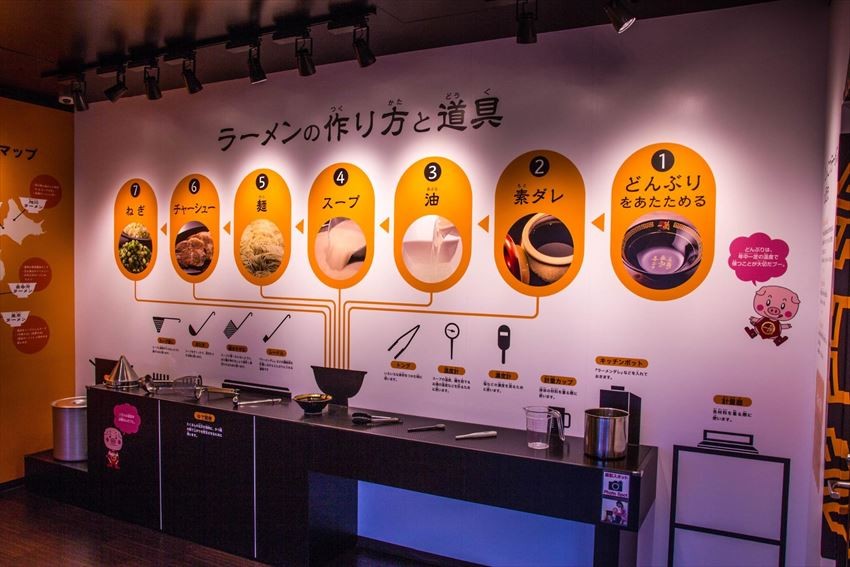 Access to The Tonkotsu Ramen Factory
The access is a bit inconvenient because it is located way out of the center. Some may be disheartened, but for me it was quite the opposite, I enjoyed the fact that while in Fukuoka you have this feeling of being in a distant place due to the mountainous landscape. Great view visible from the front garden of this facility.
From Tenjin, you can either go by car (about 40 minutes) or by train.
For the latter, take the "Kuko line" until Susenji station and then take a cab to Ichiran no mori (about 15 min/1500 yen).
Information
Address : 256-10 Shima Matsuguma, Itoshima-shi, Fukuoka

Opening Hours : 10:00~21:00 | Everyday
Map:
[Survey] Traveling to Japan
Recommend